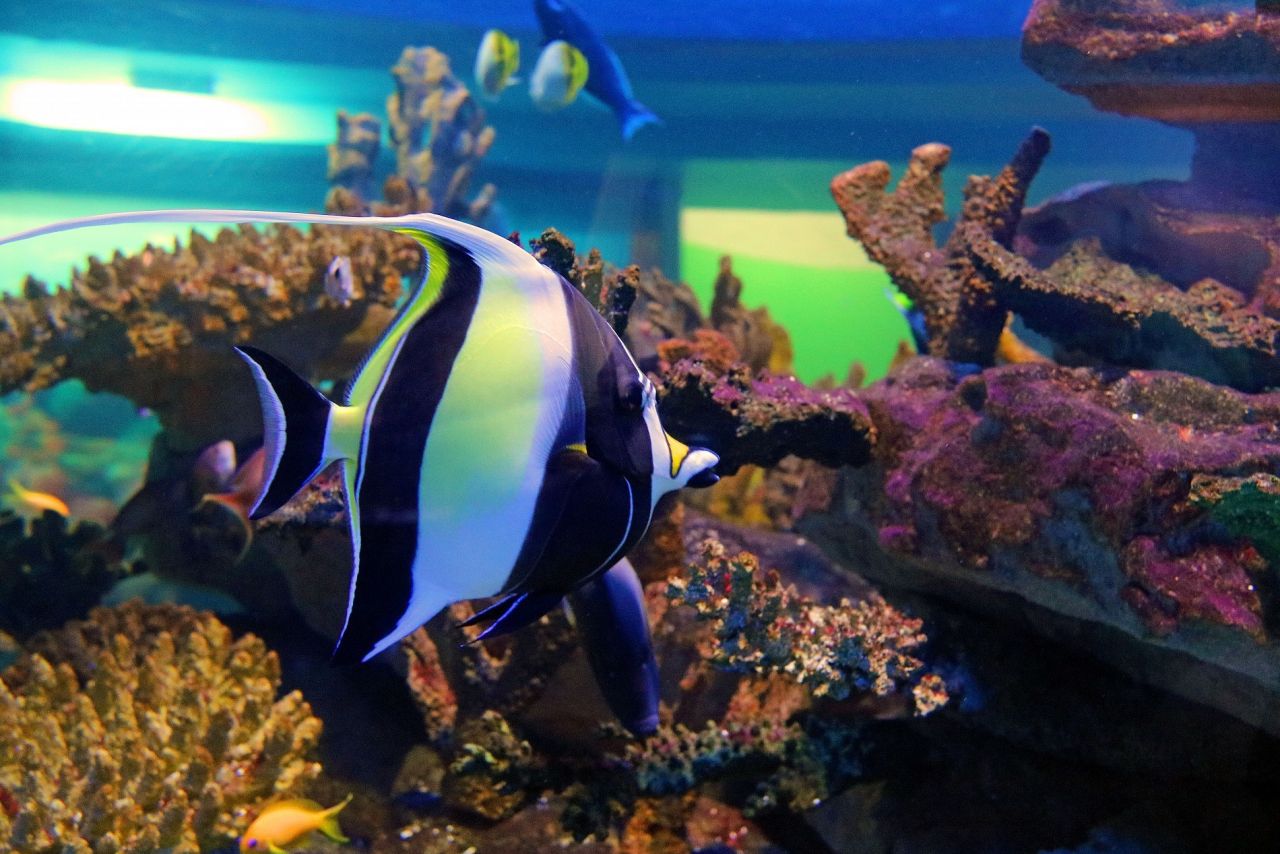 Moorish idols are strikingly beautiful. They have thick black and white vertical stripes and finer yellow colourations on their face and rears. Most notable are the elongated white dorsal fins, which extend far beyond their tails.
Although very similar in appearance to some species of butterflyfish, the Moorish idol can be easily distinguished by its black, triangular anal fin.
Moorish idols hunt small invertebrates along coral and rocky reefs using their pronounced snouts. They also feed on sponges and coral polyps.
Adult Moorish idols develop bony protrusions above each eye. As they age, the elongated dorsal spine becomes shorter.
After hatching, Moorish idols have a comparatively long larval stage during which the young fish live in the open ocean. This long period of time allows the larvae to spread widely. This makes the Moorish idol quite unusual, as it has almost no geographic variations in its colouring.
Moorish idols got their name from the Moors, an ancient African civilization who believed this fish was a source of happiness.
The Moorish idol's IUCN status is Least Concern with stable populations.
Widespread species, found on coastal reefs throughout the Indian and Pacific Oceans
A Moorish idol made an appearance in Finding Nemo as Gill, one of Nemo's tank mates