Maasbanker (horse mackerel)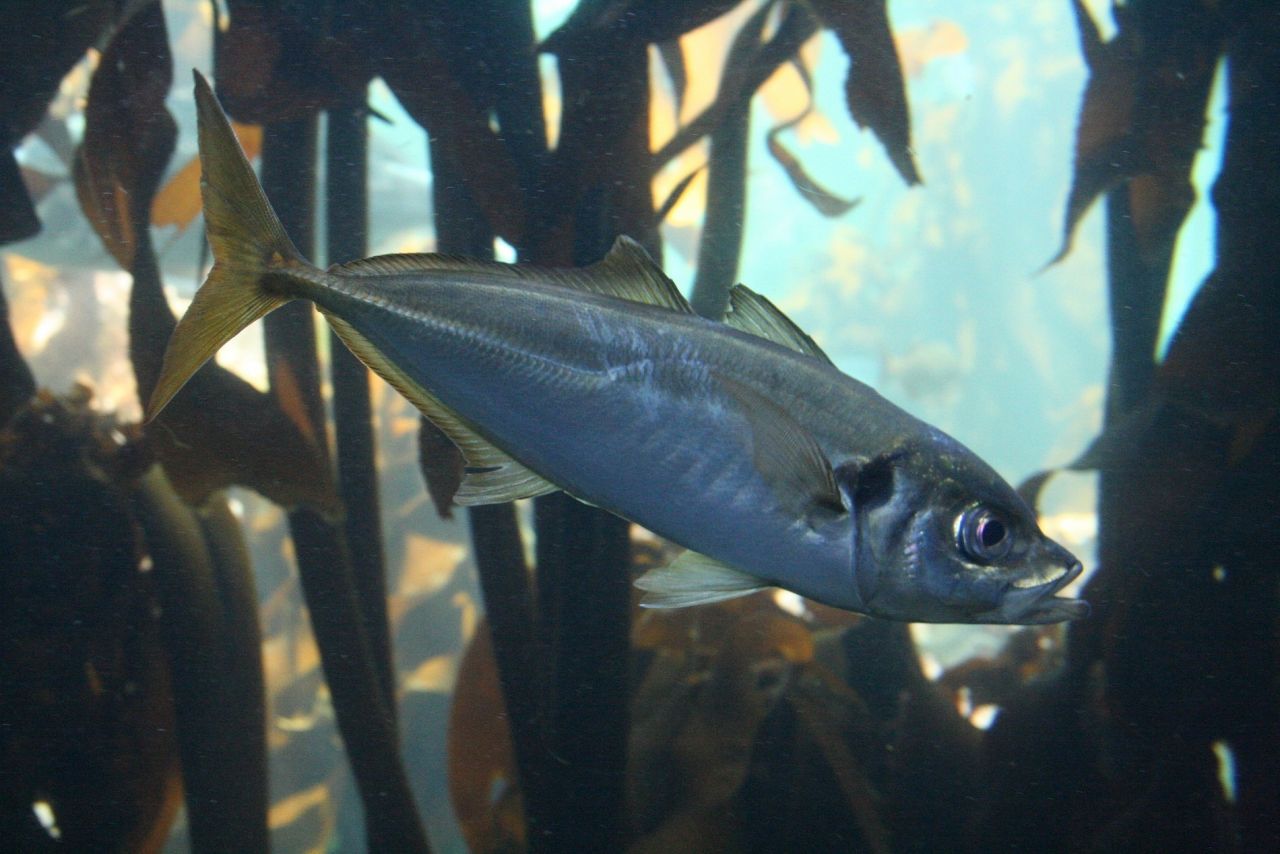 Maasbanker occur in large shoals and are trawled from the ocean depths during the day. At night they come to the surface to feed on plankton, which they strain from the water using their gill rakers.
They ocur to depths of 300m. Maasbanker caught in the midwater trawl fishery are considered to be more sustainable than those caught in the offshore trawl fishery.
They are an important food source for humans as well as dolphins, tuna, yellowtail and various seabirds.
SASSI status: Orange for offshore demersal trawl, Green for mid-water trawl.
Occur in large shoals up to a depth of 300m.
At night feed near the surface.