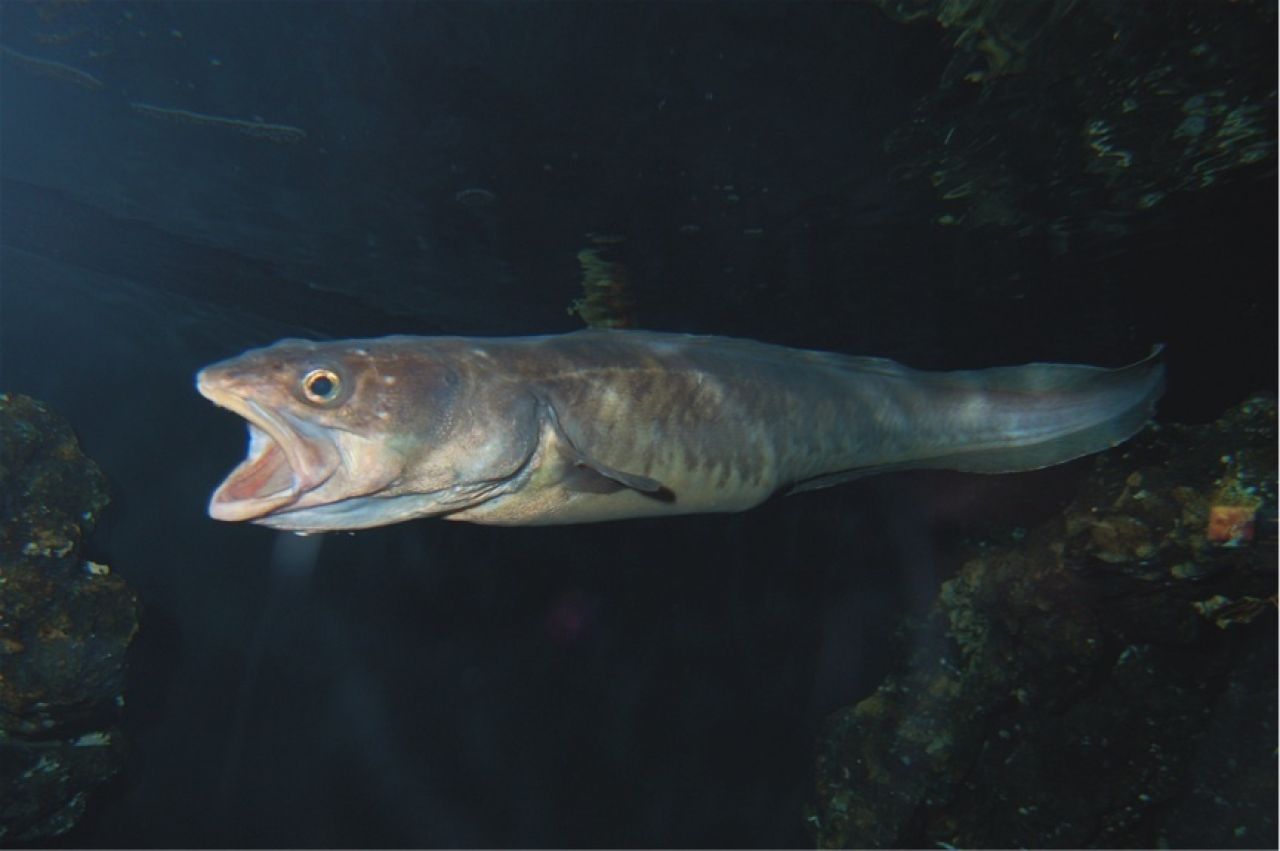 Kingklip is a species of cusk eel, and a common table fish eaten in South Africa.
Cusk eels look like a cross between a "typical fish" and an eel. Their bodies are elongated and their tail, dorsal and anal fins are joined. They are a pinkish-brown colour.
Kingklip are bottom-dwelling fish, found at depths of 50 to 550 m.
These predators navigate the dark waters at night and hunt small fish and invertebrates.
Kingklip have a varied rating on the WWF SASSI List, with an Orange "Think Twice" label associated with kingklip caught using offshore demersal trawling – a fishing method for hake that drags nets across the seabed, indiscriminate about bycatch.
Green-listed kingklip is available in South Africa and caught by a fishing technique known as demersal longline, targeting hake. By using this technique, kingklip bycatch is limited to sustainable amounts. A related species, Genypterus blacodes, or the New Zealand ling is sometimes sold as "kingklip" and is also Green-alternative.
Kingklip has not yet been assessed for the IUCN Red List of Threatened Species.
Also known as Kaapse koningklip or mislabelled as New Zealand ling

Only found along South Africa's west coast and the Cape

Lives in deep waters, over 500m

Can grow up to 1,8m long and weigh up to 15kg.