Alikreukel (giant turban)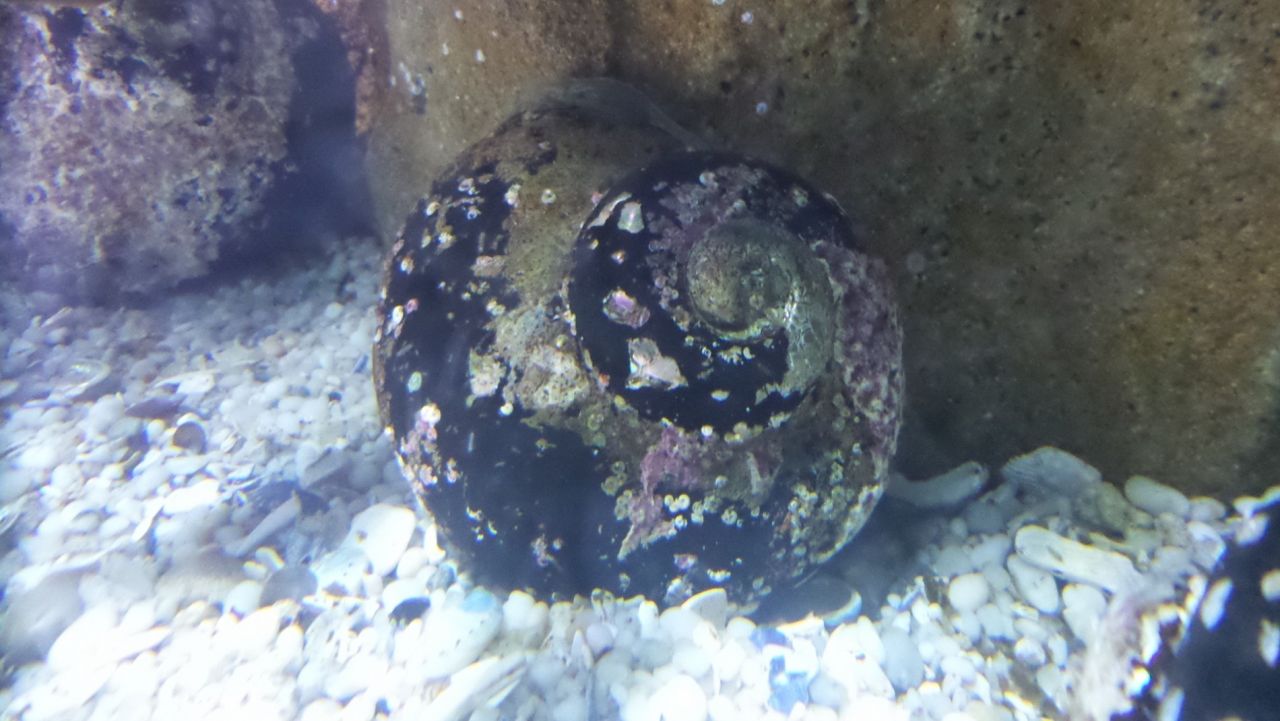 Slow-growing herbivorous sea snail belonging to the class Gastropoda. Gastropods have a large foot on top of which are the body organs which include the gut, reproductive organs, the blood system, heart and kidney.
Found in intertidal pools up to depths of about 8m. They are able to close their shells with a lid to prevent water loss.
Although common, it is not easy to find large individuals except in marine reserves.
There are restrictions on collecting these animals: 5 per day per person; minimum size 63.5mm.
Able to close their shells with a lid to prevent water loss
Found in intertidal pools up to depths of about 8m