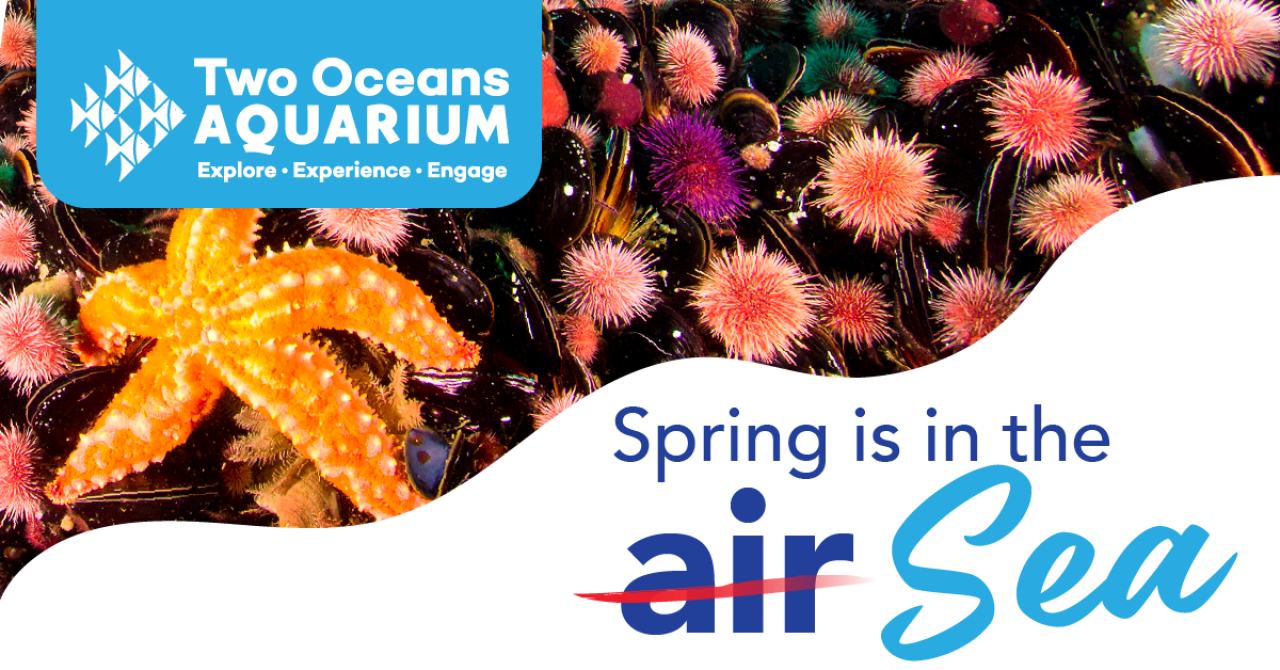 Spring is here, put away the gray and welcome the colour! Join us for an unforgettable experience, explore the ocean's wonders, and create unforgettable memories with your family. Enjoy activities & kid's crafts, feeding times featuring your favourite animals and more at the Two Oceans Aquarium these school holidays, from 30 September to 9 October!
What's happening at the Aquarium?
Extended hours

We know there's so much to see on your Aquarium visit and so little time! For this reason, the Aquarium will be open for an extended period. You can now visit your favourite animals from 09h00 to 18h00.
Crafts for kids
As if the fascinating creations animals in the Aquarium are not cool enough - kids can also enjoy a variety of fun crafts and activities in the I&J Children's Play Centre. From DIY pencil bags and photo frames to bracelets and wire mobiles, our ECD team have a bunch of fascinating crafts for your little ones to enjoy!

Share your memories and win!
If there's one thing we love, it's families sharing their love of the ocean with us! Share your Two Oceans Aquarium photos with us on social media, and you could win an annual membership for yourself or a loved one

Visit the Aquarium and share a photo from your visit during the school holidays (by 9 October).
Tag @2OceansAquarium and use the hashtag #TwoOceansAquarium on your post on Facebook, Instagram or TikTok (and give us a follow if you loved your visit).
Winners will be chosen by lucky draw on 11 October and contacted on social media.
Please note: We cannot view entries on private accounts, or on expiring Stories.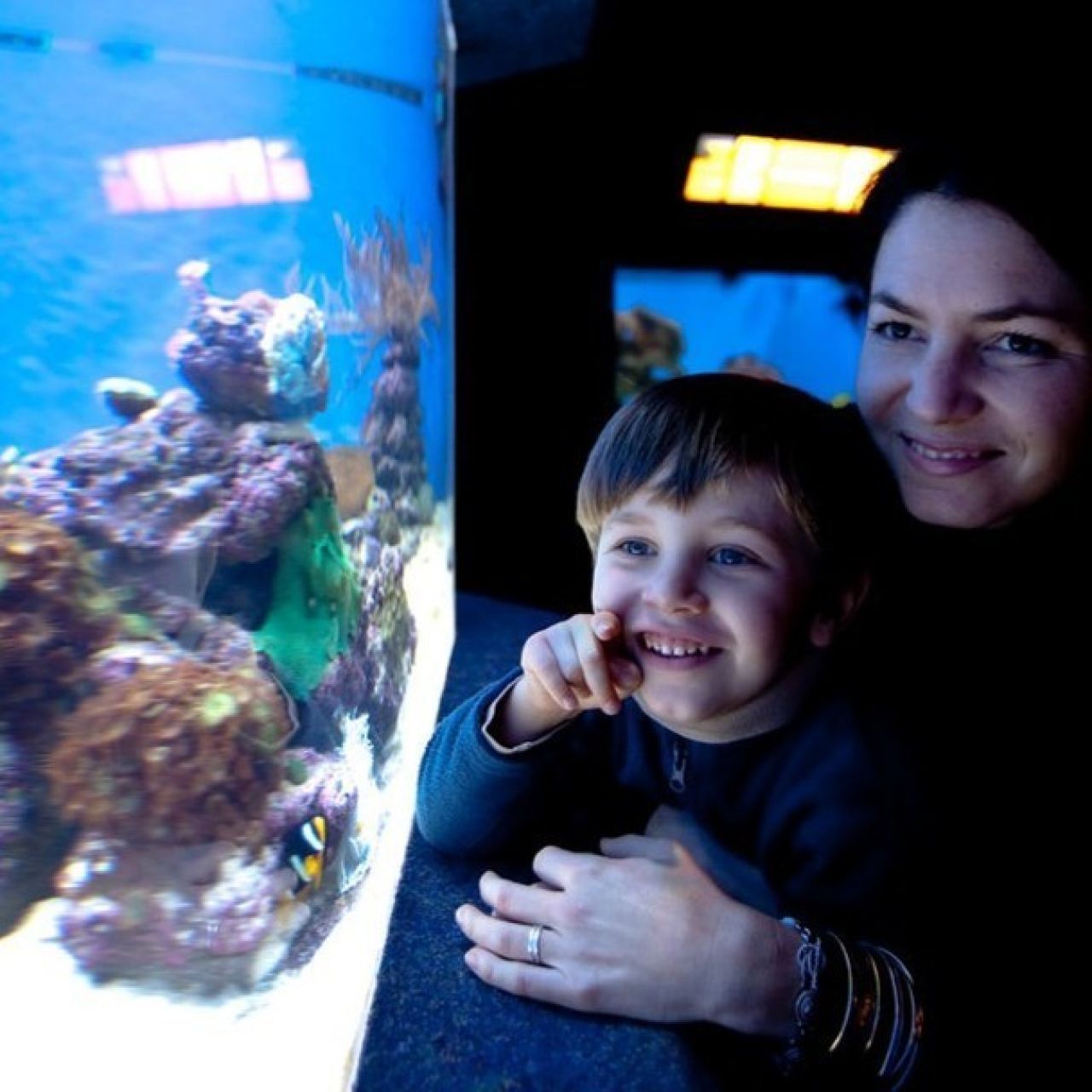 A year of unlimited visits for your family - here's how:
Daily activities:
We have your school holiday plans covered! Join the underwater amazement at the Two Oceans Aquarium from 30 September to 9 October with fun and adventure for the whole family. Here's what we have on offer at the Aquarium.
Time
Activity
09h00
Opening time
10h30

Puppet show

11h30

African penguin feeding time

12h00

I&J Ocean Exhibit feeding time (Mon, Wed, Fri)
Kelp Forest Exhibit feeding time (Tue, Thu, Sun)
Save Our Seas Foundation Shark Exhibit feeding time (Sat)

13h30

Puppet show

14h30

Penguin feeding time

15h30

Puppet show

16h00


Fish feeding time in the Save Our Seas Foundation Shark Exhibit (Mon, Wed, Fri)


I&J Ocean Exhibit feeding time (Tue, Thu, Sat)

18h00

Closing time

ALL DAY

Kid's arts and crafts in the I&J Children's Play Centre

Stay for a meal
The Aquarium has welcomed Bootlegger Coffee Company as its onsite restaurant. With awesome views of the V&A Waterfront's seals and Table Mountain, this is a great place to take a break and have something to eat before heading back into the Aquarium with your all-day ticket. This Bootlegger has a children's play centre, so kids can work off some of that extra energy!

Aquarium members enjoy 10% off at Bootlegger at the Aquarium.​
After 3 Special!
Come and visit the Two Oceans Aquarium after 15h00 and purchase your ticket at a discounted rate!
What's new?
Divers - this one's for you! The Two Oceans Aquarium Dive School now offers Guided Shore and Boat Dives! So, If you're a scuba diver looking to experience Cape Town's underwater magic, this is where you'll want to start. For those dive enthusiasts who are looking to try something new or pick up where you left off - the Aquarium dive school also offers a number of advanced courses to meet your diving needs!
You'll want to make sure that during this exciting Winter Waterland school holidays, you and your family get the absolute most out of what the Aquarium has to offer. The best way to do this is to become a Two Oceans Aquarium member! Attend our exclusive events, skip the queues to ensure that all your time is spent with the animals, and visit us as often as you wish! It's the best decision you'll ever make.