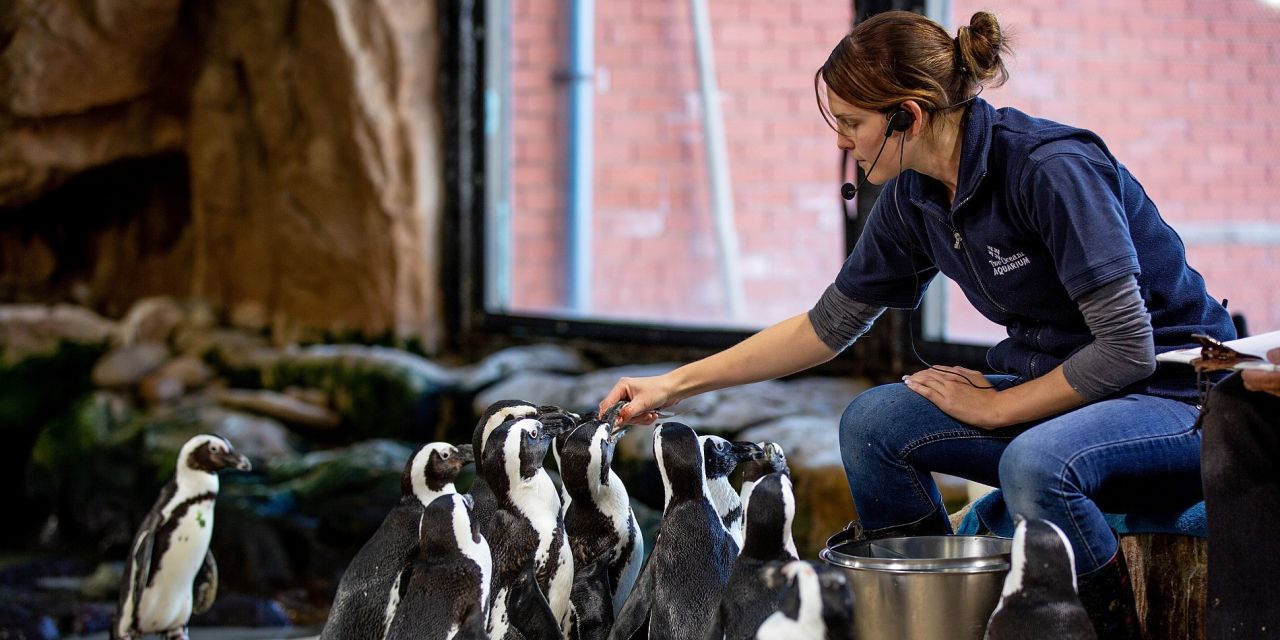 Daily activities
What's happening today at the Two Oceans Aquarium?
Programme
Time
Activity
09h30
Opening time (09h00 on weekends)
10h30
Puppet show
11h30
African penguin feeding time
12h00
I&J Ocean Exhibit feeding time (Mon, Wed, Fri)
Kelp Forest Exhibit feeding time (Tue, Thu, Sun)
Save Our Seas Foundation Shark Exhibit feeding time (Sat)
13h30
Puppet show
14h30
African penguin feeding time
15h30
Puppet show
18h00
Closing time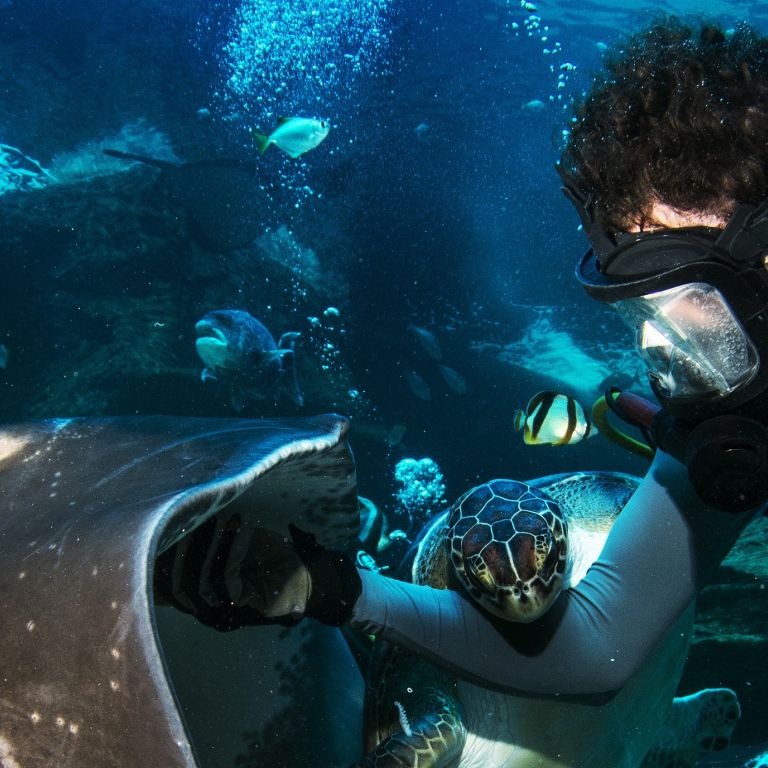 I&J Ocean Exhibit

Watch our scuba divers hand-feed the majestic stingrays and larger fish, while the smaller fish enjoy a feeding frenzy every afternoon. We are there to answer your questions and teach you about the I&J Ocean Exhibit's inhabitants.

Penguin Exhibit

The African penguin colony is joined by our penguin keepers every day for their fishy meals. Join the quirky penguins and learn about their habits, lifestyles, and the risks they face in the wild.

SOSF Shark Exhibit

You might be lucky enough to catch our team of scuba divers in action as they enter the Save Our Seas Foundation Shark Exhibit to feed the ragged-tooth sharks. Viewers at the main window will be able to ask questions and learn about the lifestyles of sharks.

Kelp Forest Exhibit

The Kelp Forest Exhibit is the only above-ground kelp habitat on the continent - the perfect opportunity to learn about this uniquely South African ecosystem.