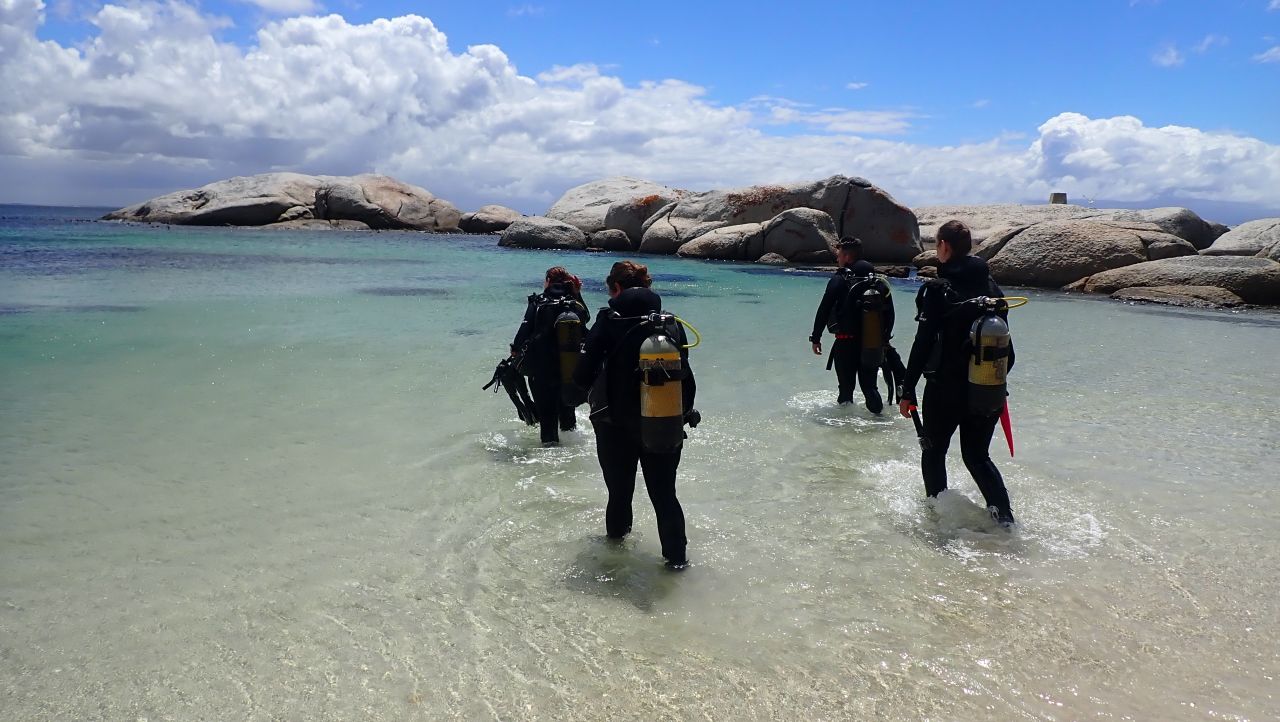 Explore off-shore!
Cape Town's coastal waters are home to a large diversity of marine species, including colourful reef fish, playful seals, graceful rays, and even the occasional shark. These beautiful underwater scenes are accessible right off our shore - if you know where to look!
Guided Shore Dives with the Two Oceans Aquarium provide access to several excellent dive sites to explore in the area, ranging from shallow protected reefs to deep challenging wrecks. Cape Town distinctively allows for a vast array of shore access from both sides of the peninsula, which allows for various shore dive location points. False Bay boasts stunning, dense kelp forests, that not only offer a unique habitat to be explored - but also serve as a haven for little creatures and schools of reef fish.
Shore dive details:
Exact details will vary once the final dive locations have been chosen, usually based on the idea weather and ocean conditions. If you have a part of the local ocean you'd like to see more of - ask our team when making your booking and we'll do our best to choose a perfect site.
Maximum depth: 12m to 15m deep
Water temperature: 10°C to 17°C (5mm wetsuit is suitable)
Typical visibility: 4m to 10m
Locations are typically chosen close to the scheduled dive date (on either the False Bay or Atlantic Seaboard coast) to account for weather and ocean conditions on the day. Should conditions be unfavourable, it may be necessary to reschedule the dive
Diving days typically start at 08h30 and finish around 15h00.
Go to:
Book your Guided Shore Dive here
Flying after diving
Please be advised that you may not partake in any dives or courses if you plan to fly within 24 hours after the scheduled dive date.
Email diveschool@aquarium.co.za to book now.