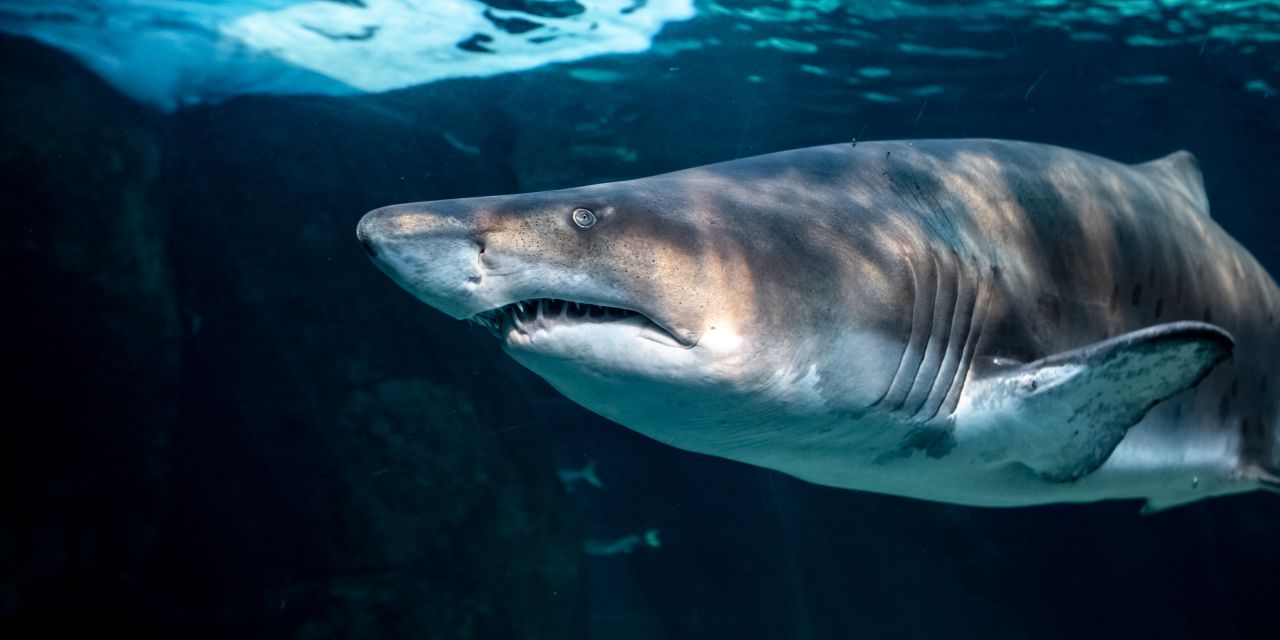 Save Our Seas Foundation Shark Exhibit
Discover our ocean's unique predators
About
Save Our Seas Foundation Shark Exhibit
The exciting Save Our Seas Foundation Shark Exhibit gives you the chance to experience a close encounter with some of the most misunderstood species in South Africa's oceans. Meet the shiver of ragged-tooth sharks, watch schools of giant yellowtail hunt for their next meal and watch the curious, but territorial, yellowbelly rockcod stand its ground with much larger predators. Whether you relax in front of the exhibit's large window, or spiral around the accessible viewing ramp - there is a jawesome underwater world to discover.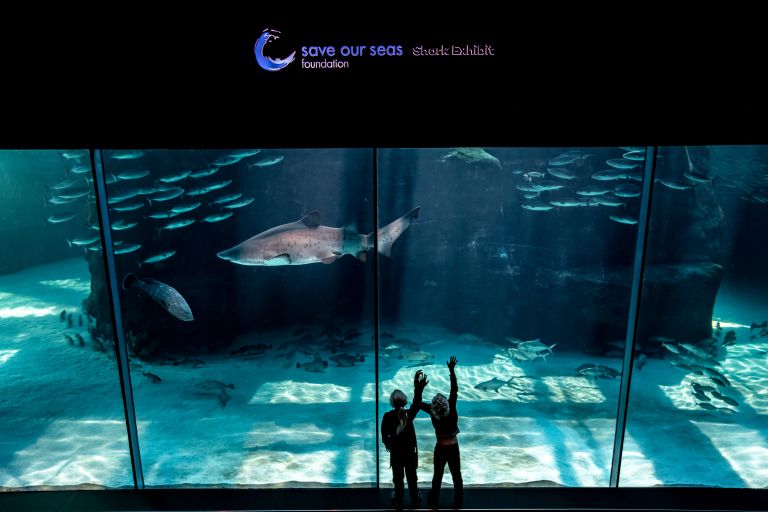 More than just sharks
The Save Our Seas Foundation​ Shark Exhibit is home to a variety of predatory, cool water species. These range from large carnivores like ragged-tooth sharks and giant kob, to mid-size crustacean hunters such as spotted grunters. The bottom of the ocean food chain is also present here, with schools of scavenging mullet and strepie doing their best to get to the scraps left behind by others.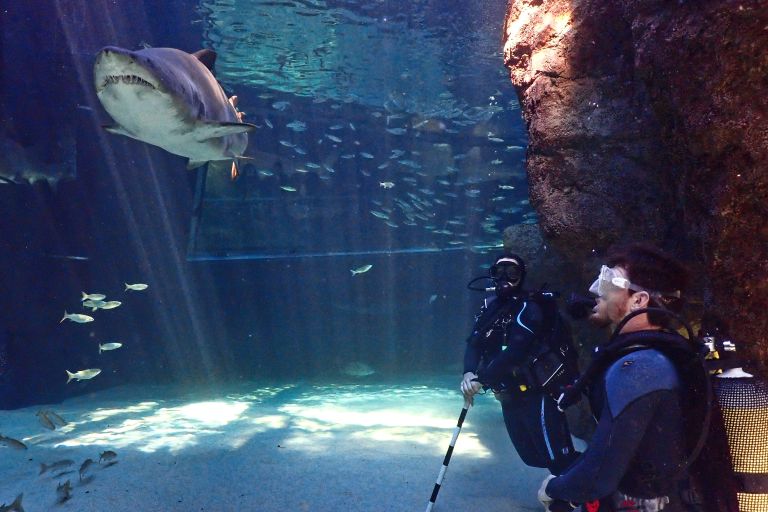 Shark Ambassadors
These sharks are ambassadors for their species, primarily playing an educational and awareness role, and in so doing helping us foster love and care for the environment by affording people from all walks of life the chance to come face to face with these majestic creatures. They also play an invaluable role in reversing the negative perceptions of sharks. And, in the long term, they are tagged and released and form part of important scientific studies.
Go to:
Learn about sharks!