Plan your trip
Get up close and personal with the adorable northern rockhopper penguins of the Two Oceans Aquarium.You can meet our super cute rescue rockies during an awesomely interactive Penguin Experience. Up to two people can join our bird keeper for an informative, fun and exhilarating face-to-face encounter with our feathered friends.If you are lucky, one or two of them might decide to hop onto your lap. Our trained bird keepers are on hand to ensure that all guidelines are followed.
Get your tickets
Get your ticket to underwater wonder! Tickets can be purchased at our ticket office when you arrive at the Aquarium - or purchase them online ahead of time to skip the queue.
Things to do
There are many things to do at the Two Oceans Aquarium, and many different ways to experience our underwater world. Explore the ocean's wonders, get an annual membership for unlimited access, learn to scuba dive for the very first time inside, or simply enjoy the beauty of the ocean with those you love.
Facilities Directions and Map
Opening Times: 09h30 to 18h00, 7 days a week Contact us: +27 (0)21 418 3823 Location: Dock Road, V&A Waterfront Cape Town, South Africa Facilities: Wheelchairs and accessible flooring, Accessible parking bays, Push prams, baby strollers, Nappy changing facilities, Souvenirs and other marine-themed goods in the Aquarium Shop, and First-aid assistance.
Our Exhibits
The I&J

Ocean Exhibit

Diversity of South Africa's eastern coastline. At 1.6 million litres, the I&J Ocean Exhibit provides a massive home to rays, musselcrackers, green sea turtles, indigenous fishes and much more. Whether viewed from the 10-metre long transparent tunnel or the giant viewing window - the I&J Ocean Exhibit is your glimpse into South Africa's warm waters. Plus: You can scuba dive in this exhibit!

Save Our Seas Foundation

Shark Exhibit

Discover a jawesome underwater world at the Save Our Seas Foundation's exciting Shark Exhibit! Here, you can have a close encounter with some of the most misunderstood species in South Africa's oceans. You'll meet a shiver of ragged-tooth sharks and watch schools of giant yellowtail hunt for their next meal. Don't miss the curious yet territorial yellowbelly rockcod standing its ground to much larger predators. Relax in front of the exhibit's large window or spiral around the accessible viewing ramp – the choice is yours!

Penguin

Exhibit

This exhibit is home to a colony of African penguins, some rescued rockhopper penguins, Western leopard toads and common platannas. A small selection of freshwater fish, indigenous and alien, to our Western Cape rivers can also be viewed in several pools. A bird hide, overlooking the rockhopper rookery, offers people a place to sit and relax in this peaceful riverine environment.

Kelp Forest

Exhibit

Living kelp forests are currently only displayed in a handful of aquariums in the world. The Kelp Forest Exhibit is an underwater forest where giant sea bamboo grows like trees, and fish swim through the algae fronds like birds. Our visitors are mesmerised by the hypnotic sway of the tall kelp plants and the play of dappled sunlight on silver fish scales. Central to our "two oceans" theme, this enchanting forest remains one of our biggest drawcards, and many visitors return time and time again to its beauty and tranquillity.

Microscope

Exhibit

The Microscope Exhibit opens up a new world: watch some of the remarkable activities of creatures such as goose barnacles, cushion stars and sea cucumbers as they feed, breathe and even give birth! Our digital microscope projects magnifications of the subject under examination onto an array of screens, so you can see these features in high definition. At the Exhibit is a small pool with various specimens, a display of mermaids purses, our incredible microscope and much more.

Diversity

Gallery

The southern tip of the African continent is the meeting place of two mighty and bountiful oceans, the Indian and the Atlantic. The Two Oceans Aquarium is ideally positioned to showcase the incredible diversity of marine life found in these two oceans. The Diversity Gallery is home to vibrant tropical beauties from the warm Indian Ocean, such as the popular Western clownfish, and from the colder Atlantic Ocean, the cryptic fishes, translucent jellies, and the common octopus.
Food and Drink
Worked up an appetite while exploring the Two Oceans Aquarium? We have plenty of food and drink options available – a local Bootlegger Coffee Company branch, internal snack stops, and a whole host of exciting venues nearby withing the V&A Waterfront.
Go to:
Learn more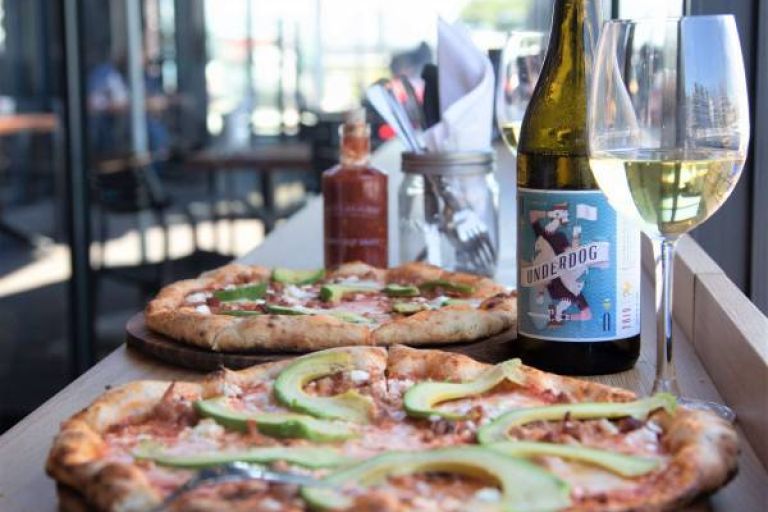 Tour Operators
The Aquarium grants tour operators a set STO rate. Educationals can be arranged for members of staff affiliated with any registered tourism institute or facility.
Go to:
BECOME A PARTNER