Welcome to our Winter Waterland!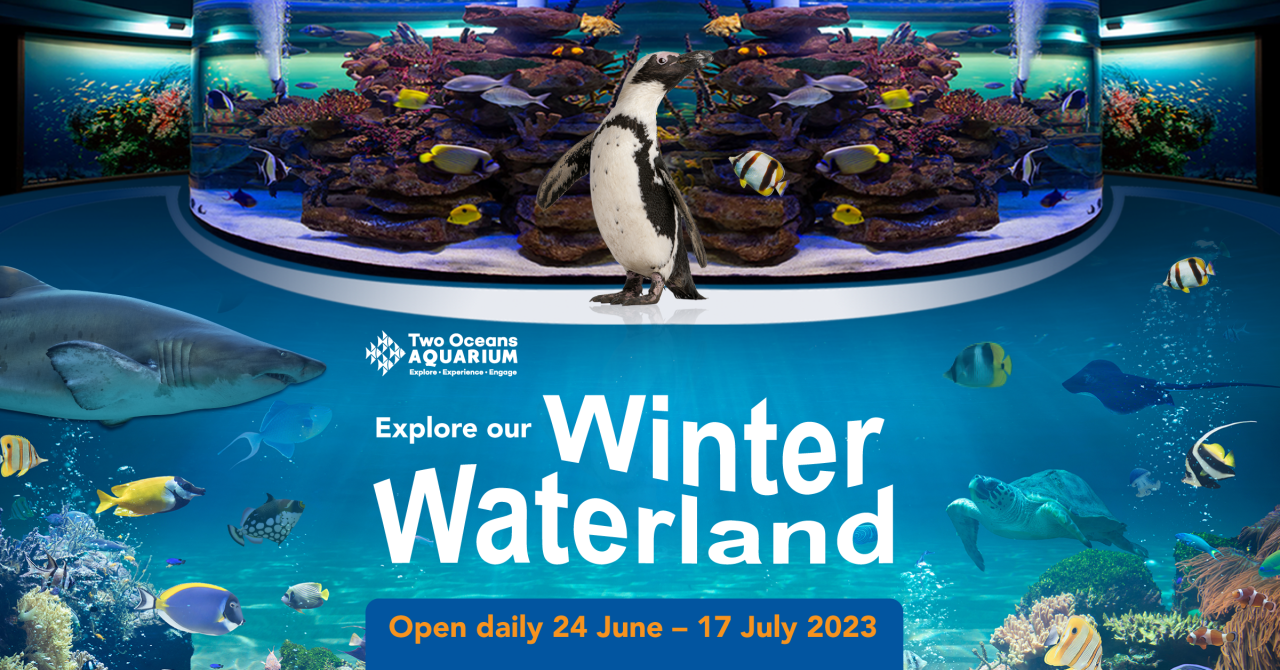 We're celebrating the school holidays in our Winter Waterland at the Two Oceans Aquarium - and everyone's invited! Enjoy activities & kid's crafts, feeding times featuring your favourite animals, weekend face-painting, special events, and more at the Two Oceans Aquarium these school holidays, from 24 June to 17 July!
What's happening at the Aquarium?
Extended hours

We know there's so much to see on your Aquarium visit and so little time! For this reason, the Aquarium will be open for an extended period. You can now visit your favourite animals from 09h00 to 18h00.
Crafts for kids
As if the fascinating creations animals in the Aquarium are not cool enough - kids can also enjoy a variety of fun crafts and activities in the I&J Children's Play Centre. From DIY pencil bags and photo frames to bracelets and wire mobiles, our ECD team have a bunch of fascinating crafts for your little ones to enjoy!

Face-painting
Show us a kid who doesn't love their face painted. Impossible right? Right! Well, as part of our Winter Waterland festivities, kids visiting the Aquarium can get their faces painted FOR FREE every Saturday and Sunday during the school holiday from 10h00 to 15h00.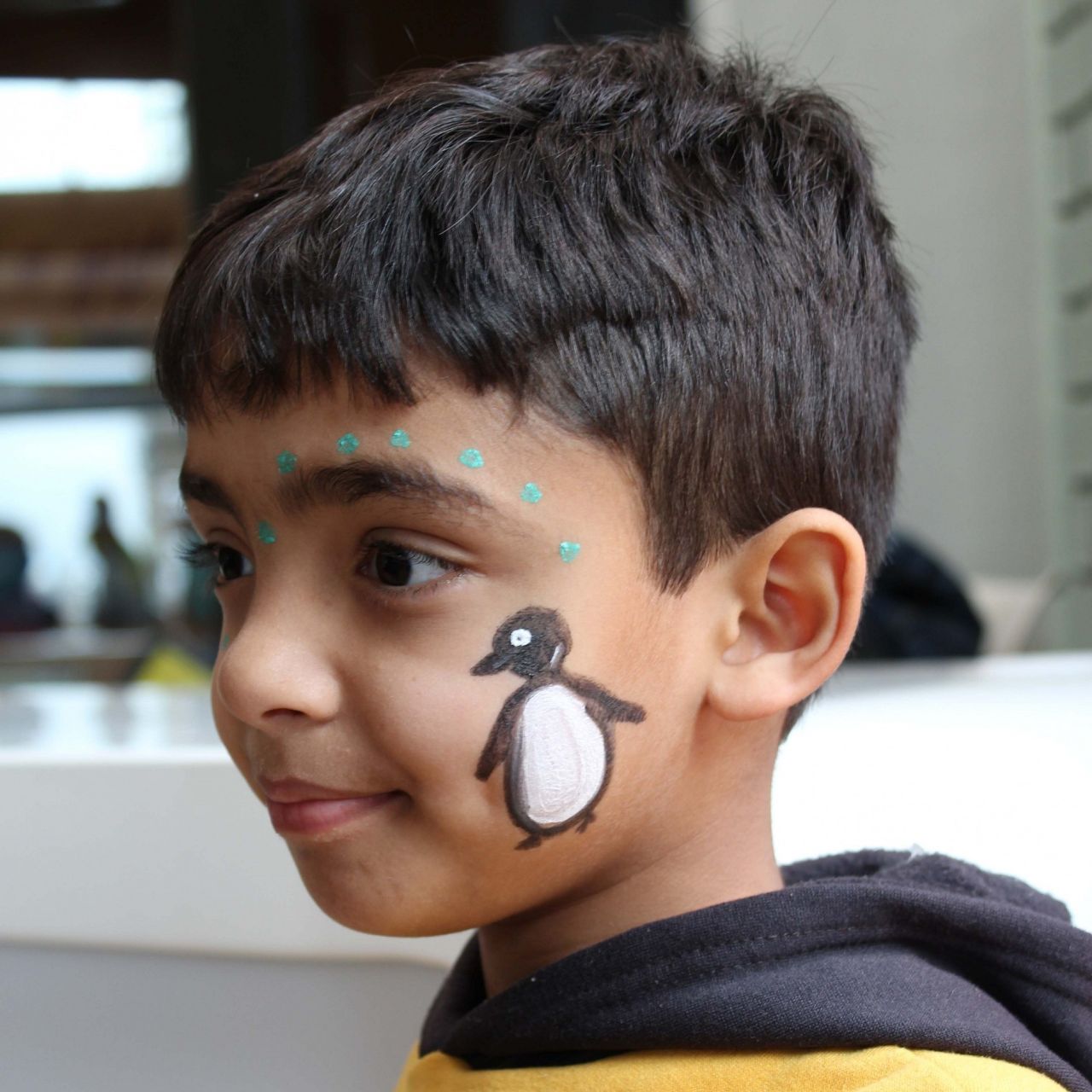 Watch live feeds
Have you ever been curious as to how and what we feed our animals? Or have you ever simply wanted to see sharks being fed? If you've answered yes to any of these questions, we've got you covered! Catch our live feeds at the Two Oceans Aquarium.
The Save Our Seas Foundation Shark Exhibit is one of the most popular exhibits in the Aquarium, where we feed the ragged-tooth sharks on Saturdays at 12h00.
The I&J Ocean Exhibit houses rays, musselcrackers, grunter, moonies, and many more species. With its huge, beautiful, single-panel viewing window, the feeds in this exhibit are truly spectacular to see. Catch the I&J Ocean Exhibit feeds at 12h00 on Mondays, Wednesdays, and Fridays.
The Kelp Forest Exhibit is home to a myriad of fish - many of them endemic species, that dart through and take cover among the giant swaying kelp. The Kelp Forest Exhibit feeds take place on Tuesdays, Thursdays, and Sundays, at 12h00.
In the Penguin Exhibit, you will find African penguins, as well as a colony of rockhopper penguins. The penguin feeds are not to be missed and are deemed "one of the cutest things ever" by many of our visitors. So, ensure you're there, every day Monday to Sunday at 11h30 and 14h30.
Stay for a warm drink
Keep warm during your Winter Waterland visit with a hot chocolate or coffee available at the Aquarium tuckshop at the I&J Ocean Exhibit or the Bootlegger Coffee Company (on-site).
After 3 Special!
Enjoy the sea after three!
Come and visit the Two Oceans Aquarium after 15h00 and purchase your ticket at a discounted rate!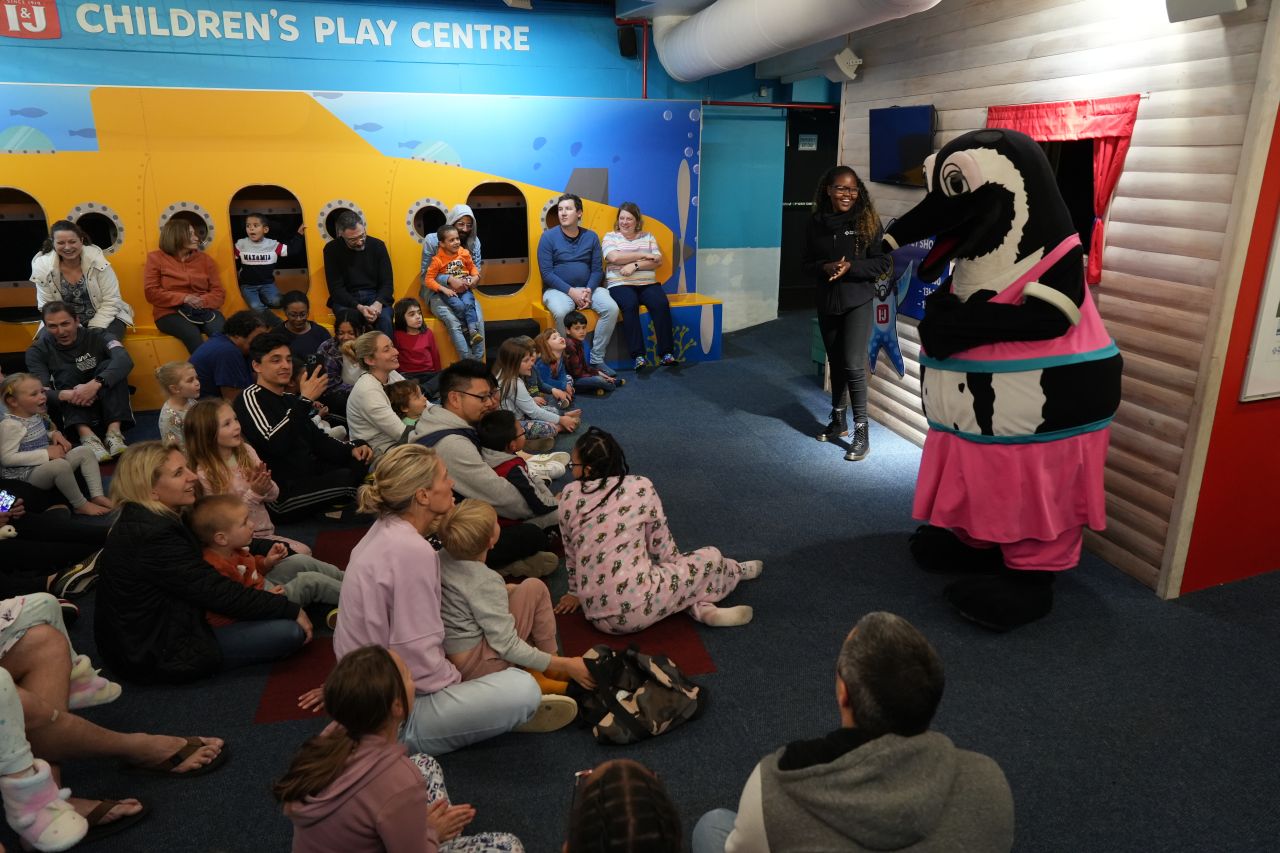 Special events
After Dark music series

The Two Oceans Aquarium, along with entertainment website Texx and the City, are again joining forces to host their second stripped-down series of events this winter featuring some of the Mother City's finest bands.
Over three nights in June, July, and August 2023, the viewing area in front of the I&J Ocean Exhibit will be transformed into a cosy, living room-style setting where you'll be able to enjoy two bands each evening. There really is no better or more beautiful backdrop for any event.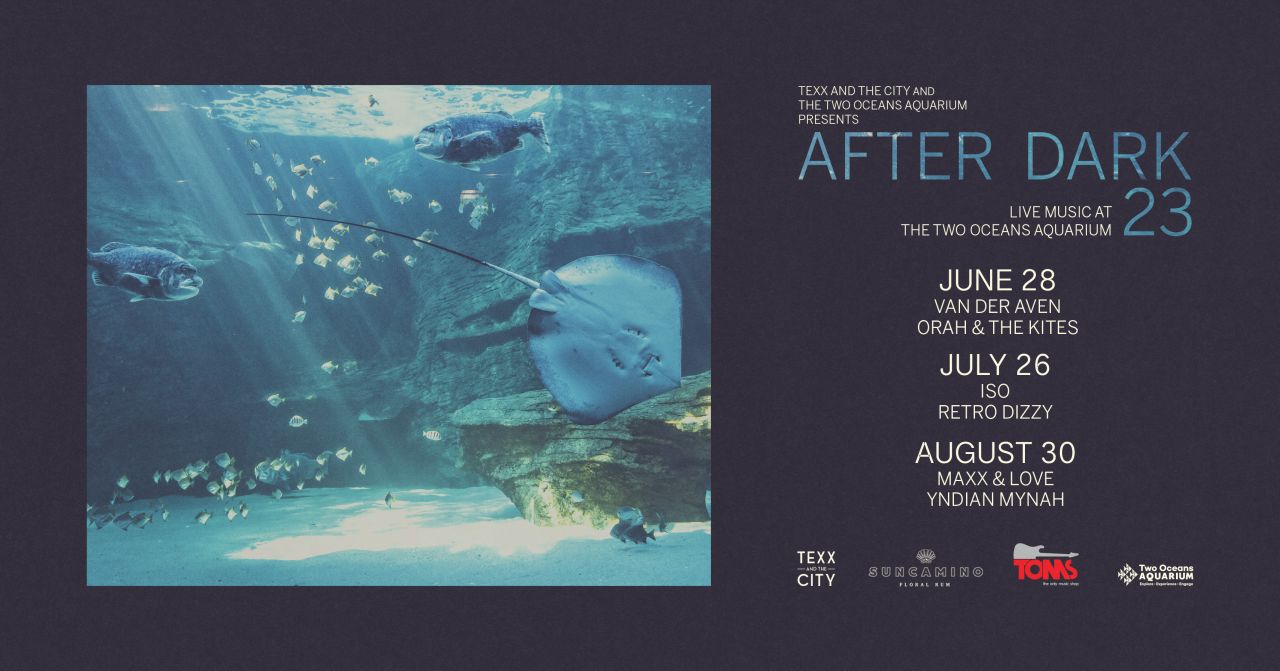 Go to:
Get your After Dark tickets here
What's new?
For those of you who haven't visited in a while - the Aquarium has welcomed some new additions over the past few months. From upside-down jellies to West Coast rock lobsters - you'll want to meet them all!
We've also introduced a number of new turtles into the I&J Oceans Exhibit, as part of our Turtle Rehabilitation Programme. We're happy to see these resilient animals come as far as they have on their road to recovery - so, it's always exciting to share their stories with our visitors. Our new turtles:
Bheni:
Bheni, a green turtle, was rescued in Saldanha Bay in December 2022. Bheni is a very laidback turtle and often can be found cruising near the surface of the I&J Ocean Exhibit.
Nobomvu:
Nobomvu is a female loggerhead turtle who was rescued in Gansbaai in July 2021. The largest turtle in the Exhibit, she likes to nap in the left-hand corner, right by the window!
Kai:
Kai, a juvenile loggerhead turtle, was rescued as a hatchling in October 2020. Kai is the prettiest (and littlest) turtle in the Exhibit who loves exploring the caves!
Divers - this one's for you! The Two Oceans Aquarium Dive School now offers Guided Shore and Boat Dives! So, If you're a scuba diver looking to experience Cape Town's underwater magic, this is where you'll want to start. For those dive enthusiasts who are looking to try something new or pick up where you left off - the Aquarium dive school also offers a number of advanced courses to meet your diving needs!
You'll want to make sure that during this exciting Winter Waterland school holidays, you and your family get the absolute most out of what the Aquarium has to offer. The best way to do this is to become a Two Oceans Aquarium member! Attend our exclusive events, skip the queues to ensure that all your time is spent with the animals, and visit us as often as you wish! It's the best decision you'll ever make.