Tracking Bob: Drifting south of the Garden Route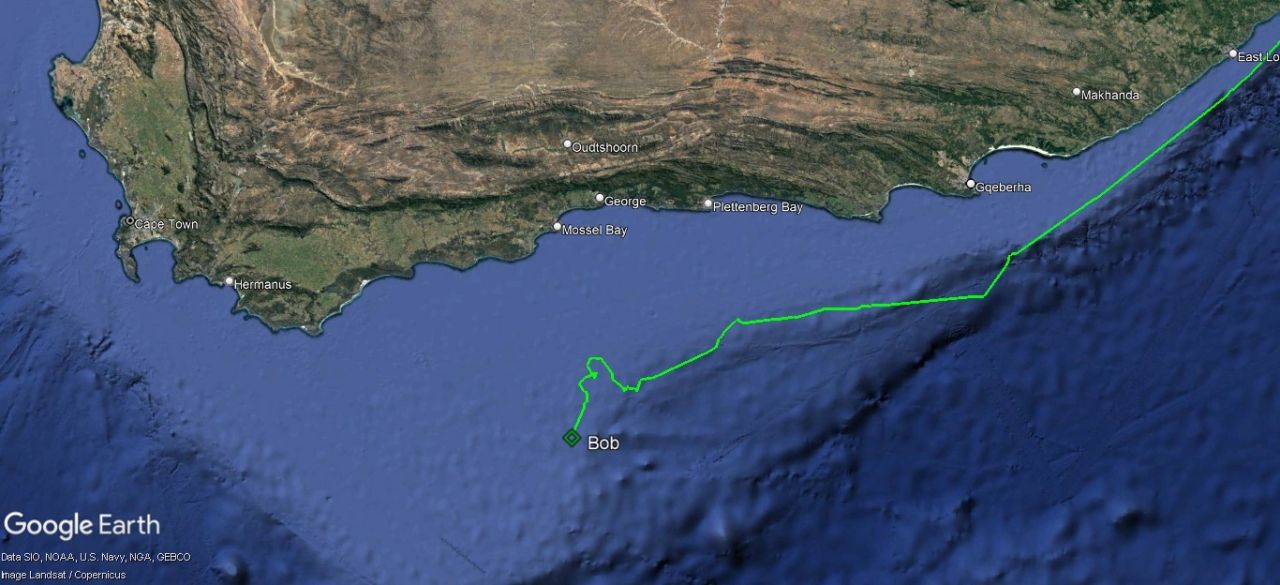 Bob's journey so far:
Update #5: 23 February 2023, by Talitha Noble
Time to check in with what Bob has been up to in the last week! The last we left Bob, he had just passed Gqeberha and was moving in a more westerly direction (exactly like the current).
On 17 February, after having moved westward for three days, Bob entered the waters of the Western Cape! He then spent three days moving further southwest on the outer edge of the current. Over this time, he went from 85km offshore to 150km offshore.
Over the following two days, he again followed the curve of the current and came slightly closer inshore (although only 50km closer), off the coast of Mossel Bay.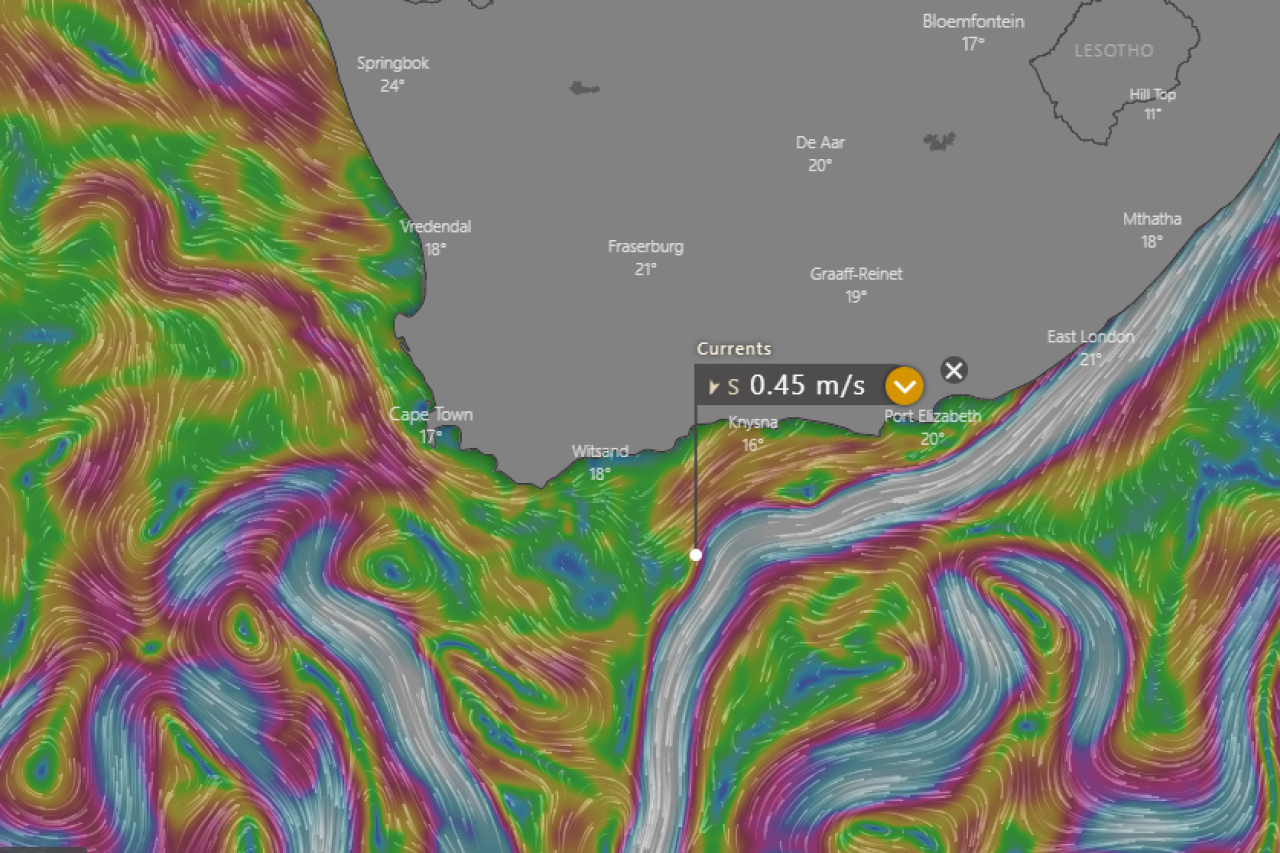 Bob has stayed nicely on the inside of the continental shelf, swimming in waters with depths between 100-500m.

Most recently though he has been moving southward again into the area of the Southwest Indian Seamounts MPA. This spectacular marine protected area has some of the most beautiful cold-water corals that stand more than 50m off the seabed! Another important reason for this MPA is that it protects the foraging areas for seabirds, including many species of critically endangered albatross.
I wonder if Bob has met any hatchlings riding the current on his journey thus far? It is remarkable to think that little 20g post-hatchling loggerheads are in the same water as our 90kg Bob.
To date, Bob has travelled 1 468km and is currently in 23°C water.
Good luck to our amazing ocean adventurers!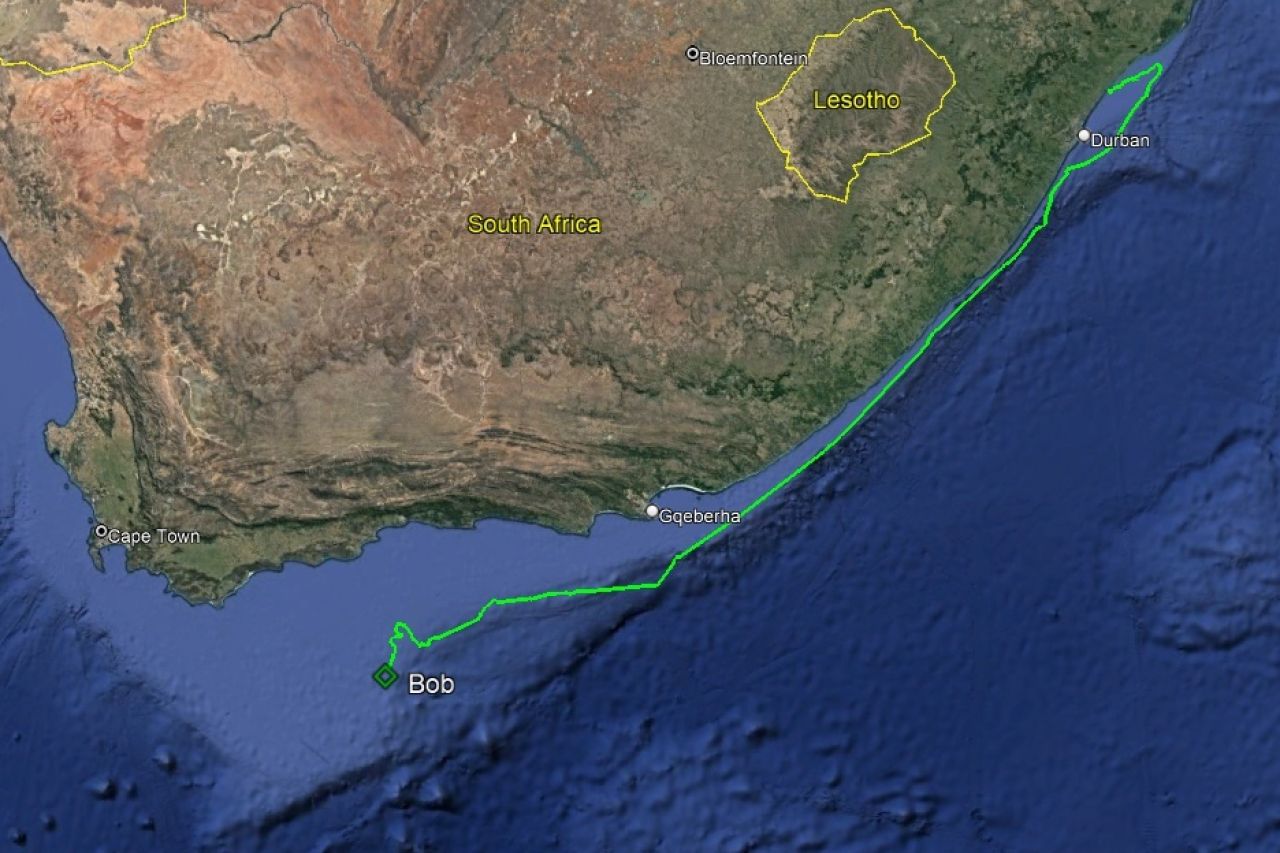 Catch up on Bob's story
During his eight years at the Two Oceans Aquarium, Bob inspired hundreds of thousands of people to love the ocean and its abundant life just that little bit more. Now that Bob has returned to the ocean, he'll continue to be an incredible turtle storyteller as he sends back data about his adventures. Meanwhile, we'll do what we can to protect his ocean home.
If you missed out on any part of Bob's story, you can catch up here:
Go to external page:
Click here to sign up for updates about Bob and other turtle news