It's Sharktober! A whole month in celebration of our favourite toothy friends - sharks! These magnificent animals are often portrayed as vicious hunters, scary stalkers or single-minded predators, but what really makes these misunderstood animals tick?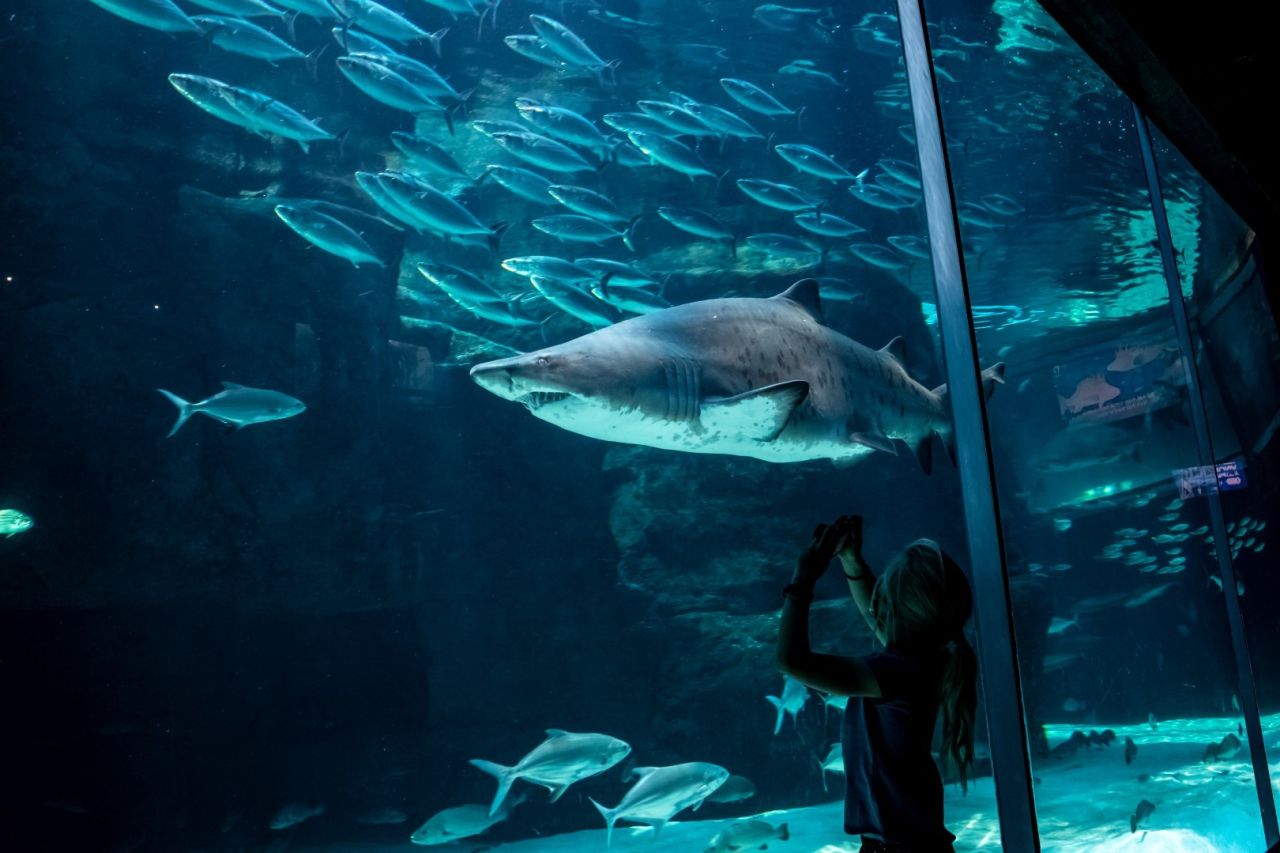 We've partnered with the Save Our Seas Foundation for an exciting new exhibit, "Shark Alley", that dives deep into the amazing abilities and features of sharks, why they are so misunderstood, and why these special attributes make them so threatened. Members get an exclusive family movie night, and we will be filling our social media channels with shark facts, infographics and conversations for you to be part of!
Here's what we have in store for you during Sharktober:
Shark Alley: A new exhibit
For the past year, the Two Oceans Aquarium has partnered with the Save Our Seas Foundation for increased public awareness of the conservation issues affecting sharks. You've all met and been fascinated by the beautiful ragged-tooth sharks of the Save Our Seas Foundation Shark Exhibit, but now there is a new way to learn about sharks at the Aquarium - the brand new Shark Alley!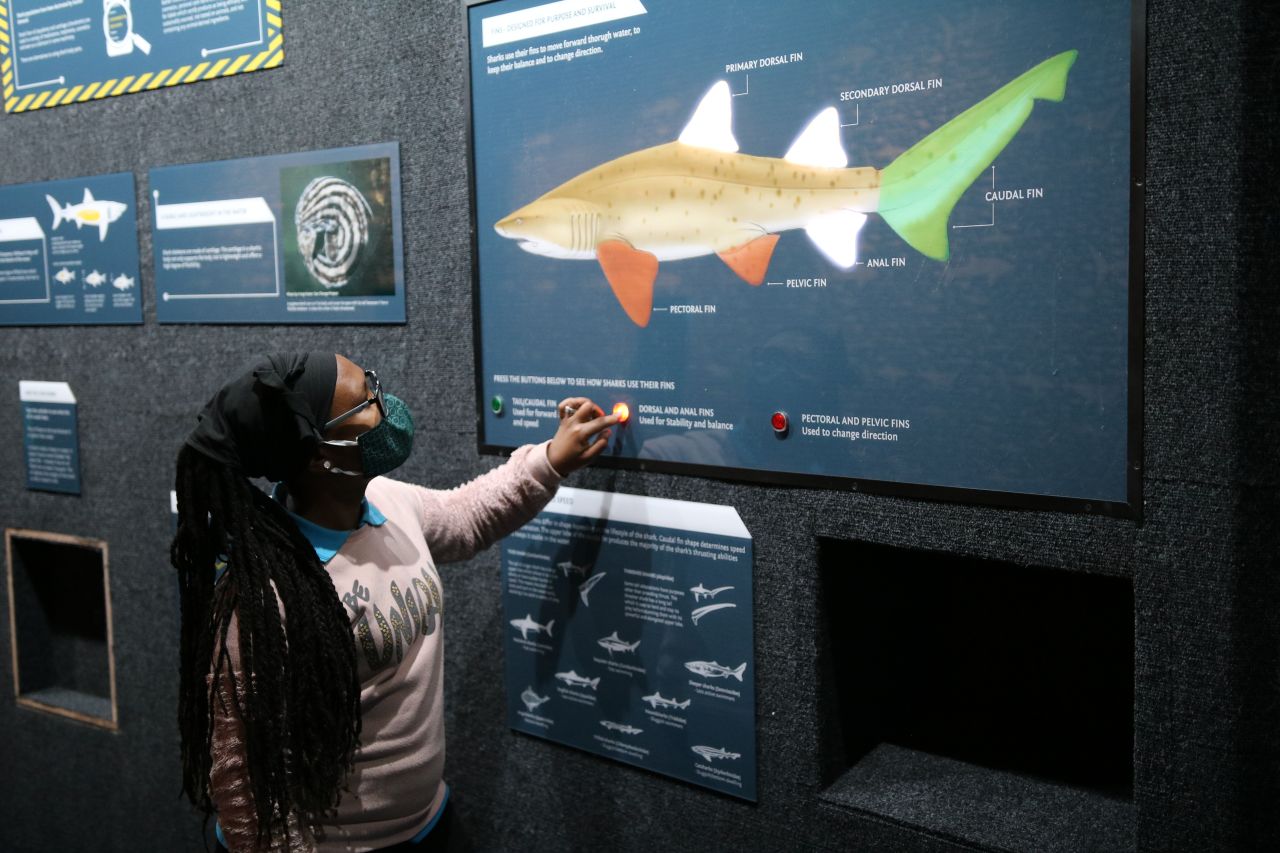 Shark Alley explores all the mysterious behaviours and quirks of sharks, and how these unique features are exploited by humans - leaving many shark species vulnerable to extinction. Be sure to take a stroll down Shark Alley on your Sharktober Aquarium visit and learn all about shark body language, how their brains work, how their skin is covered in armoured "teeth", and how each shark has one-of-a-kind fins!
Sharing sharks
Throughout October, we'll be sharing #Sharktober content with cool facts and infographics to spread the fascination of these wonderful animals! Follow us on Facebook, Instagram, Twitter or pretty much whatever your favourite social media platform is for regular updates!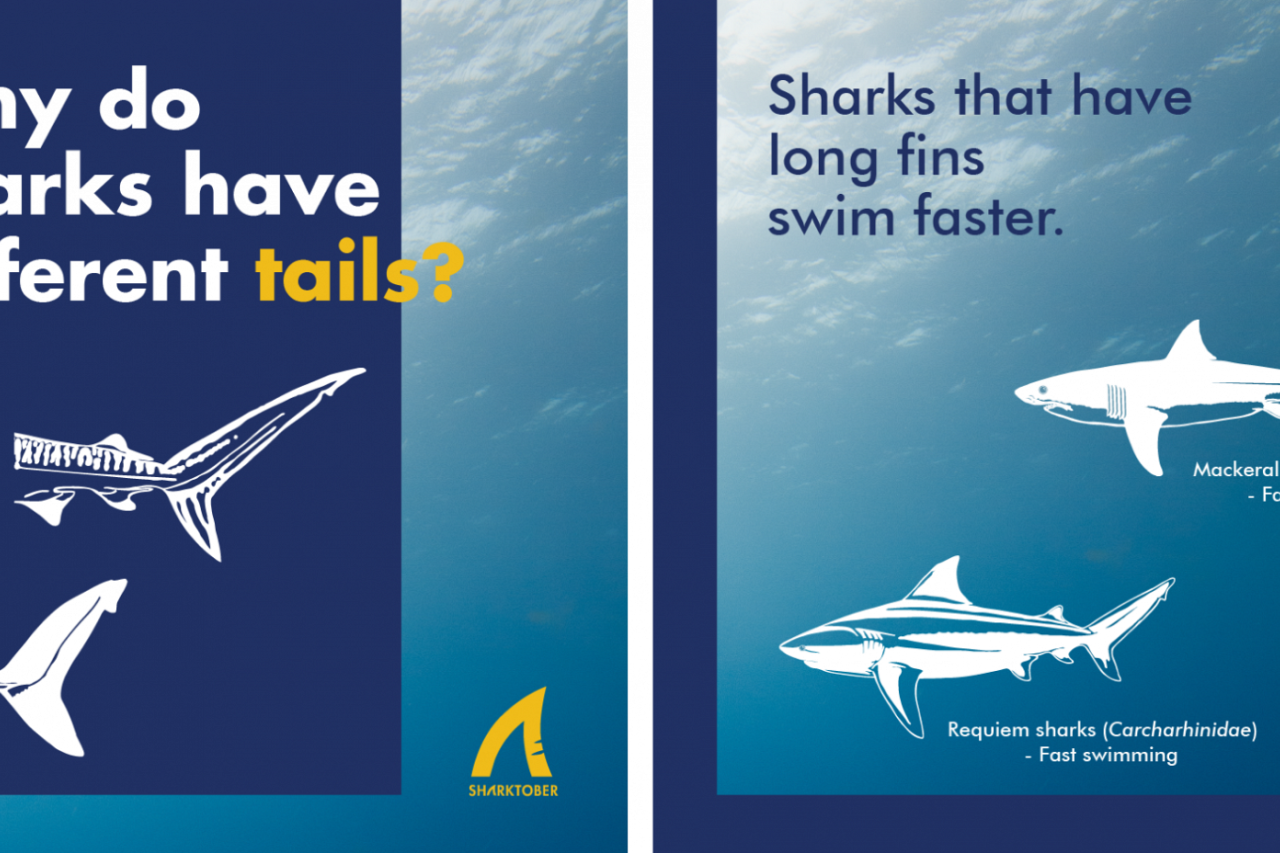 Shark night for members - Save the date!
Two Oceans Aquarium members are invited to join us for "Shark Night" on 29 October. We are hosting a special family night all about sharks, an exclusive chance for small groups to explore the Aquarium, learn more about sharks, and watch a family-friendly shark movie in a comfortable setting with some delicious treats added to the fun!