With the support of AVI, the Two Oceans Aquarium Foundation's Wetlands Outreach Programme visited Grade 6 learners from five specially selected primary schools in the Khayelitsha area. Our team of environmental educators spent each day with a different group of learners, visiting local wetland habitats and teaching the children about the ways the ecosystem (including humans) is interconnected, with special emphasis on the significance and vulnerability of wetland habitats.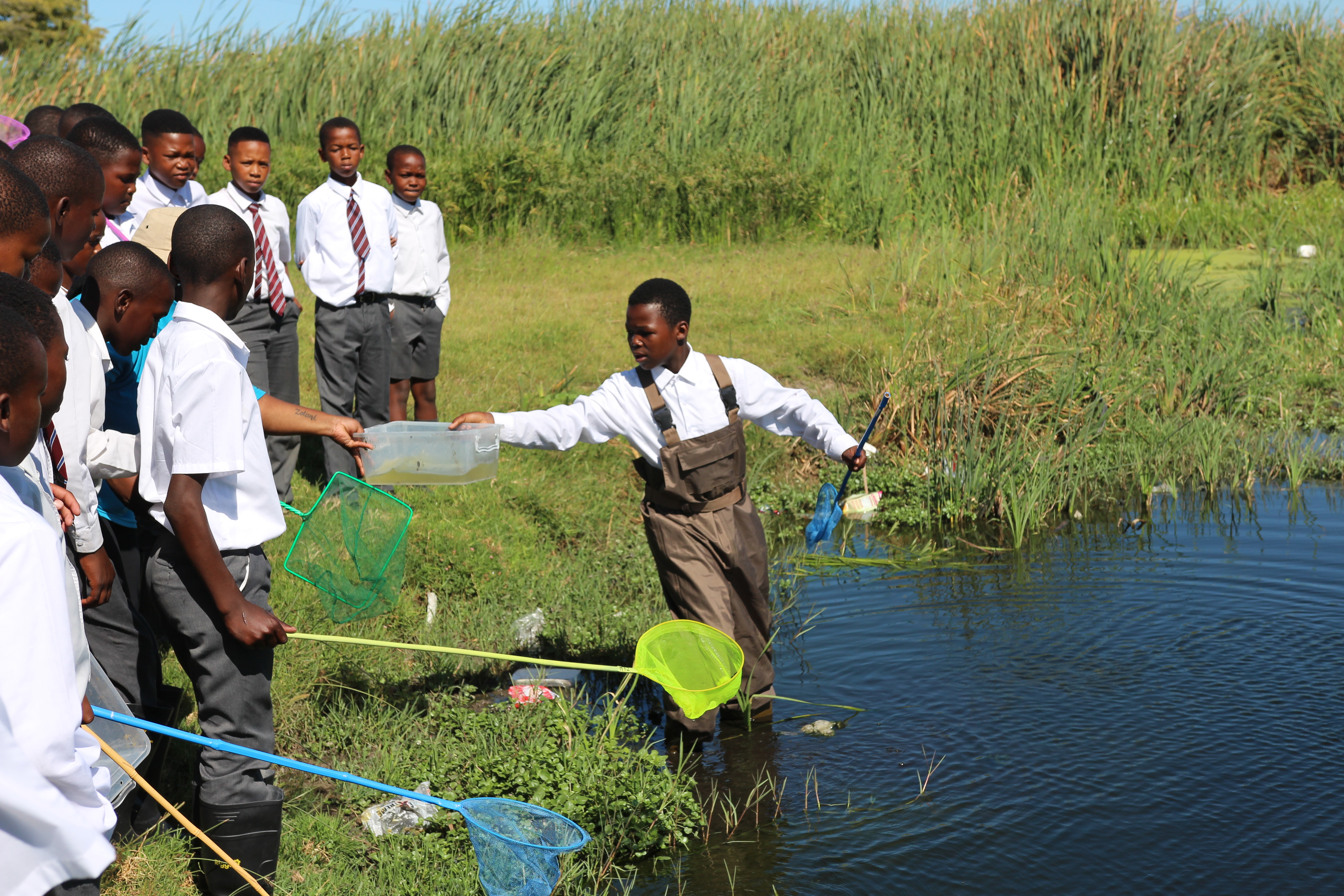 What did the kids get up to?
To kick the programme off, the Foundation's outreach teachers fill their mobile classroom vehicle with learning resources and jetted off to the school where they spend their day. Once arrived, they accompanied the learners to the nearest wetlands – where the most important part of the day took place!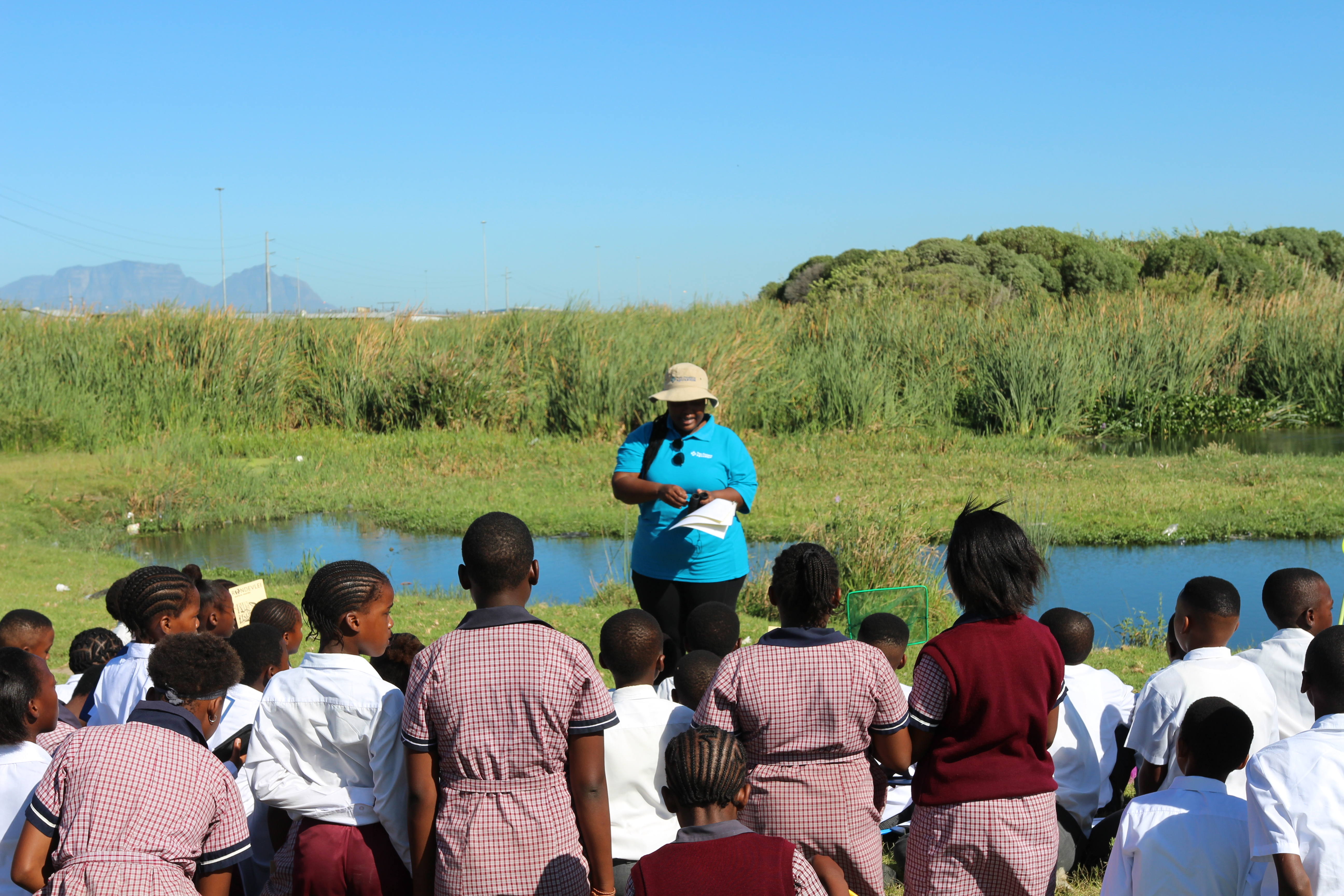 While at the wetland, the learners were given a lesson on different types of ecosystems, with a focus on the ecosystem that they were visiting. Learners then proceed to identify living organisms and non-living factors of the ecosystem, and whether they're visiting a rocky or sandy wetland. Learners were given an important lesson on how to protect our wetlands and the crucial role that these habitats play in their lives. Finally, learners collected water samples from the wetland, which would be examined at the Aquarium, and the group made its way to the Two Oceans Aquarium.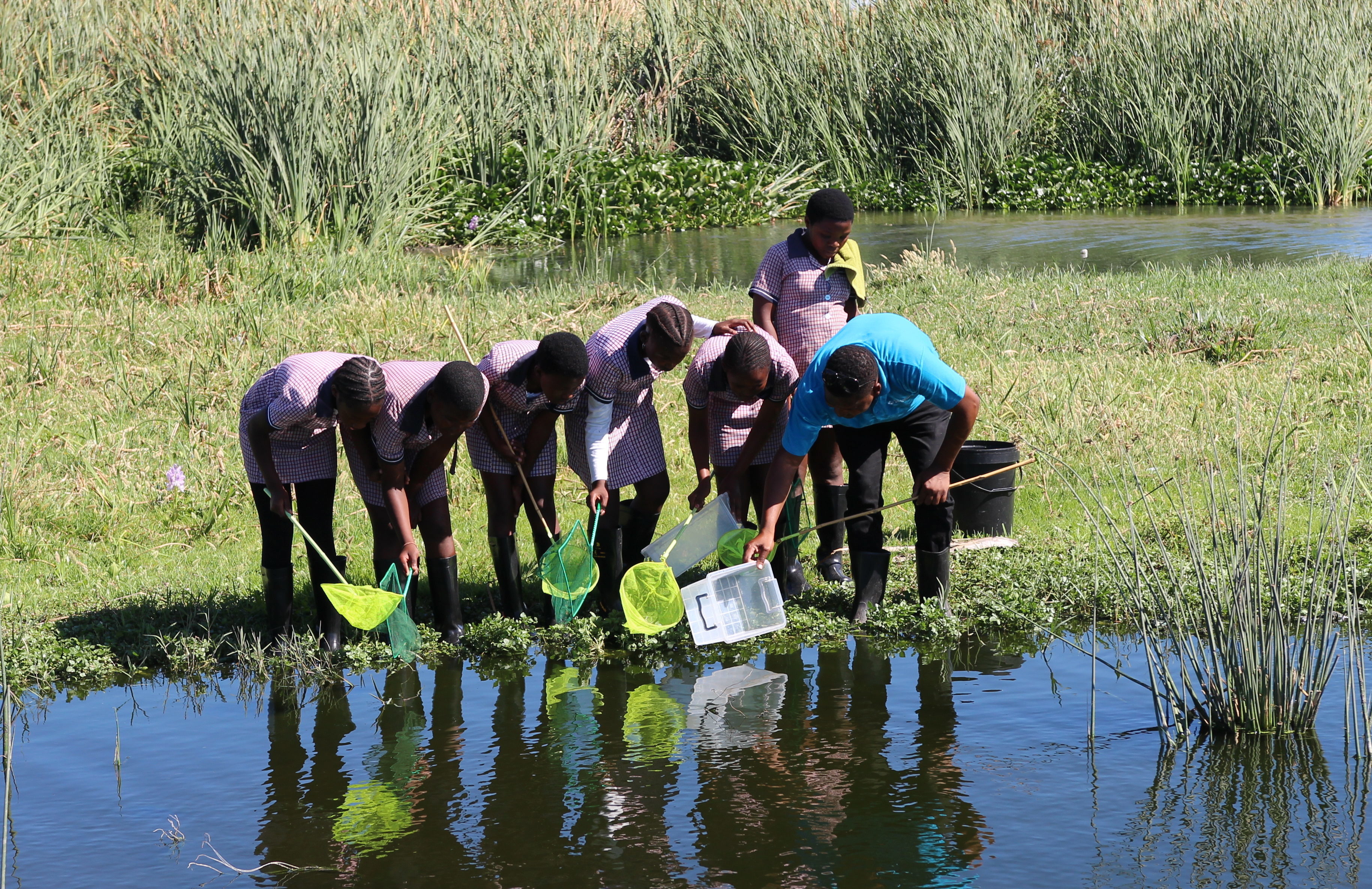 Upon arrival, learners were given a tour of the Aquarium before making their way to the classroom to analyse their collected water samples and the bugs inside them. The water was placed under a microscope so that the learners could see many of the microscopic organisms that inhabit and rely on wetlands.
At the end of the day, the learners headed back to their schools to complete their wetlands lesson, after which they had a better understanding of our wetlands and the need to preserve and protect them.
This was a productive and rewarding week, and we'd like to thank AVI for making the 2023 Wetlands Outreach Programme an incredible success!
"The Wetlands programme is important as we are exposing learners to these ecosystems, which to them, were merely dead bodies of water. As soon as they are introduced to the animals that inhabit the wetlands, they understand the importance of it" - Two Oceans Aquarium Educator, Thabo Sabeko.