Celebrate World Turtle Day with a game - Turtle Adventure is a boardgame suitable for all ages. Help an endangered sea turtle navigate the dangers of the ocean, from ghost fishing nets to hungry seagulls, to find a safe nesting ground! But it's not all danger; there are plenty of facts and milestones to give your turtle the edge to beat the other players too!
Feel free to print this game to play it with friends and family.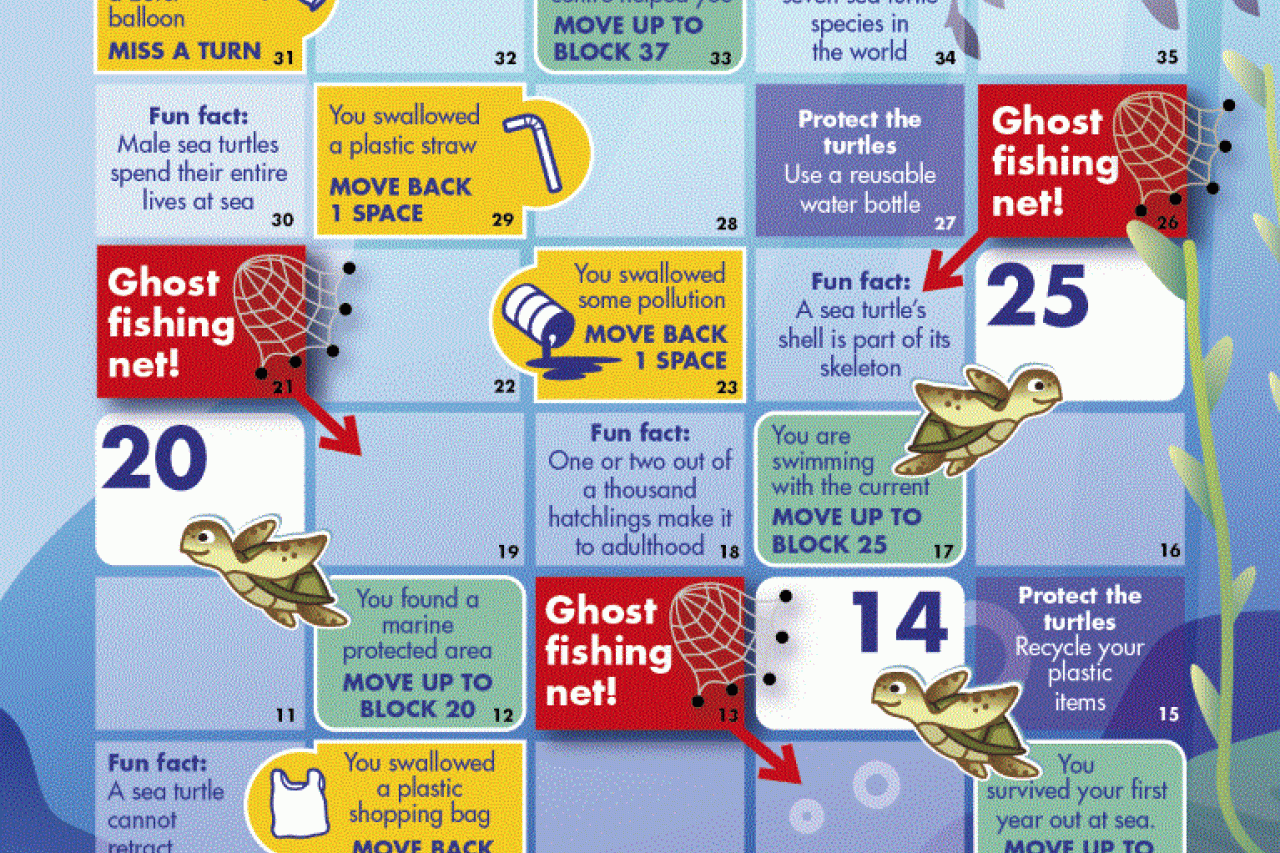 Game rules:
Help the turtle find her way safely through the ocean to her nesting ground.
Use a pebble or seashell (or anything from nature) to mark your place in the game.
Use dice to move along the board.
The person who rolled the highest number starts the game.