It's lockdown in South Africa and everyone's at home (well, almost everyone). But that doesn't mean you can't still explore the ocean and all of its wonders from the comfort of your favourite chair in the house, while doing the dishes, or – if you're lucky – on your stationary bike or treadmill. Chances are, your situation right now probably calls for lots and lots of good entertainment and you probably miss the sea just as much as we do!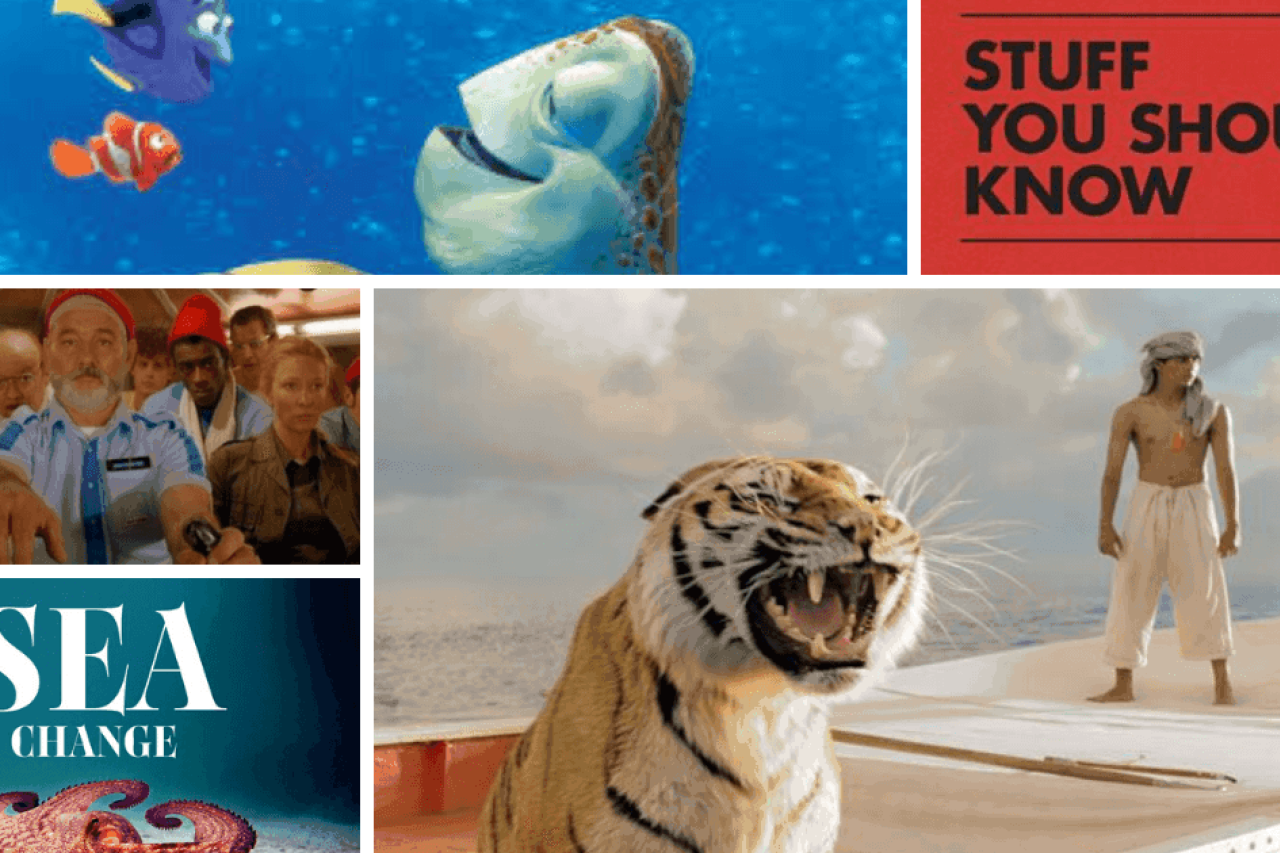 This is your nearly-definitive guide to ocean-themed home entertainment. The lists are by no means exhaustive, so let us know in the comments section if we've left out your favourite!
For a limited time, you can check out the amazing 5-part Aquarium: An Aquatic Life miniseries produced by Homebrew Studios right here. This amazing production takes the most thorough dive into live behind the scenes of the Two Oceans Aquarium - and we are really excited to share it with you.
From French classics to contemporary experimental films, from animations that help you rediscover your inner child to popular movies and award-winning documentaries, we've pulled out a selection of old and new for young and old so that you can immerse yourself in the sea, even if you're still completely dry. Check out our trailer playlist below and let us know which one's your favourite.
Whether you like to read your books or listen to them, there is no shortage of excellent literature out there, all about the deep blue sea. From fiction to non-fiction, classic to contemporary, we've handpicked some of our favourite titles over at Goodreads.
Share
book reviews
and ratings with Two Oceans, and even join a
book club
on Goodreads.
Who doesn't love a good podcast? There is so much to learn through this medium and we really appreciate how the creators of these podcasts go the extra nautical mile to bring us fascinating facts about our favourite body of water.
If you have children of a podcast-listening age, this short list of kid-friendly 'casts will help you keep them entertained, learning and immersed in the big blue.
The ocean is poetry in motion, so naturally it has inspired hundreds of amazing compositions in verse. If this is your thing, we'll jumpstart your sea-themed poetry list here:
Mary Oliver
W.S. Merwin
Other poets
Is your PS4 console-ing you over this difficult time? Is your PC your BFF? With this list you are GtG!
OK, so this is a contentious one, and there's really no way to please everyone. So we've made and are suggesting a few different playlists - we'd love to add your suggestions so please let us know what ocean music you love!
Ocean sounds
Basic, but high-impact. If you just want to hear the sea again this is for you:
If you read our recent blog post about animal communication, you might find this playlist resonates:
Sea songs
Just a list of songs, in no particular order, about or mentioning the sea. Tell us what we've missed!