Connecting all people to the ocean

Informing and inspiring all to connect with and protect our oceans through conservation, awareness, research and education

Conservation and care

Protecting vulnerable marine species through strong community partnerships and cutting-edge animal welfare programmes

Education and outreach

Fostering a generation of ocean-literate South Africans to unlock our blue economy sustainably
The Two Oceans Aquarium Foundation
The Two Oceans Aquarium Foundation is a South African non-profit, public benefit organisation (PBO) focused on inspiring people to take action for the ocean, and building connections between communities and the marine ecosystem. Founded in 2018, the Foundation continues the legacy of marine sciences education, conservation and research efforts of the Two Oceans Aquarium – a key player in environmental awareness, action, and passion in Cape Town's V&A Waterfront.
The Foundation continues to expand its wide range of public benefit activities while increasing positive social and environmental impact through sharing information and inspiring behaviour change. Our programmes relate to and are fully aligned with the Sustainable Development Goals.
Conservation
The Two Oceans Aquarium Foundation is committed to carrying out conservation, animal welfare, and research work for the good of our environment. Many of the Foundation's projects continue the existing work of the Two Oceans Aquarium. Through growing partnerships, we've been able to extend the impact and significance of our work from Cape Town's V&A Waterfront to the broader South African coastline.
Turtle Conservation Centre
Fewer than one in a thousand sea turtle hatchlings survive until adulthood - and climate change and plastic pollution have brought that number even lower. Annually, our vast network of public volunteers rescues dozens of stranded sea turtles on the South African coast. They are rehabilitated and released back into the wild, thanks to the world-class facilities managed by the team of our Turtle Conservation Centre.
Go to:
Learn more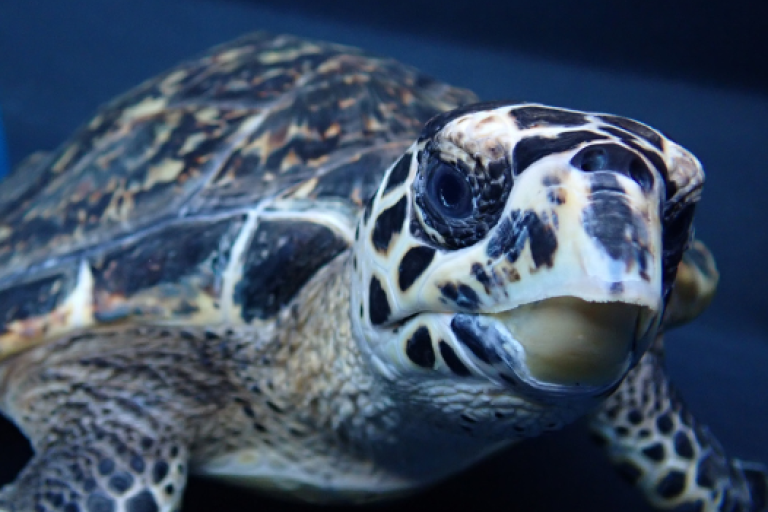 Marine Wildlife Management Programme
The Two Oceans Aquarium Foundation team works with the V&A Waterfront to run a successful Marine Wildlife Management Programme, which facilitates the harmonious coexistence of humans and wildlife in our city. Teams of monitors are on patrol to help distressed birds or spot mischievous local otters. The monitors are always ready to hop into the water to free Cape fur seals that are entangled in discarded fishing gear and plastic pollution.
Go to:
Learn more