With the upcoming debut of Saving Seals, a short film by wildlife photographer and ecotourism champion Steve Benjamin all about the Cape fur seal disengagement and welfare work taking place in the V&A Waterfront, we thought it would be a good opportunity to introduce the man behind the camera.
Steve Benjamin has been a long time friend of the Two Oceans Aquarium (regular Aquarium visitors will recognise his name on the beautiful photo that adorns our entry archway) and thousands of Capetonians and tourists will likely recognise Steve from the much loved Animal Ocean Seal Snorkeling experience in Hout Bay. Steve's work extends well beyond Cape Town, with his photography (and love for Cape fur seals) contributing to international films by Netflix, National Geographic, and even an Apple wallpaper.
Let's hear from Steve himself:
Where does your love of seals come from?
For me, the ocean is a place to escape to, a place where you can enter true wilderness, where you are not the top of the food chain. It's this other world that you cross over into and, around Cape Town, seals are very much a part of it.

They represent what I guess I'd like to be. They have the ability to be on the land and in the water, they are curious and inquisitive and playful. There is a connection between them and my longing to enter the ocean as much as possible - they've crossed that boundary so well!

Anyone that spends time in the water around Cape Town, our home, my home, knows that you just come into contact with seals all the time, everywhere you go. You go into the pelagic realm and the seals are there. You go into the kelp forest and they're there. They're in the harbours, on the beaches. Whether you're going for a scuba dive, or a snorkel, or a kayak, or a kiteboard, or a downwind paddle board, you see seals. They're just this mammal that is ever-present.

I guess I'd like to be one!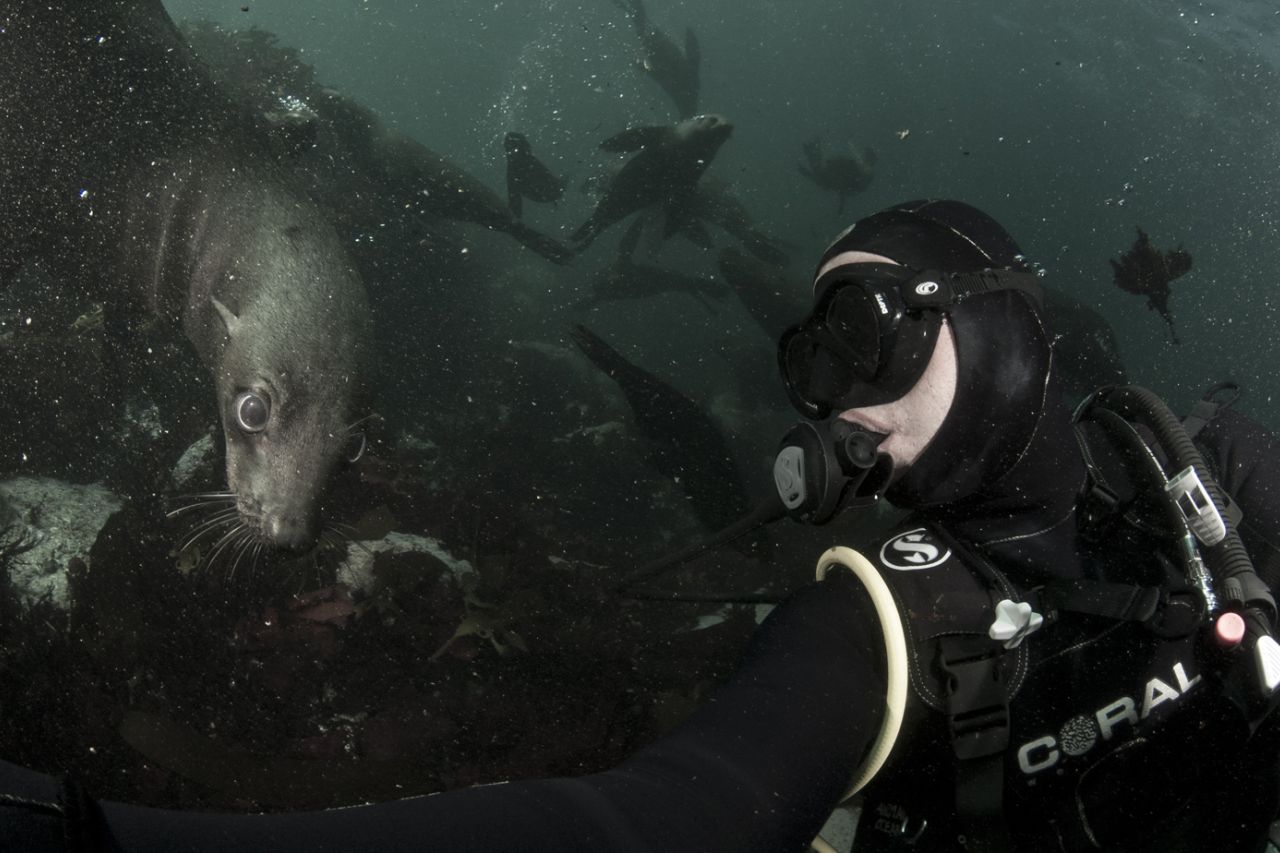 Why should we care more about seals?
Cape fur seals are everywhere around the Peninsula, and they are heavily impacted by human activities. It's not ethically fair that they suffer because of the plastic that we put in the ocean, or because of the amount of fish that we've caught. They definitely deserve better. They are these trusting, inquisitive creatures right on our doorsteps, and we should look after them!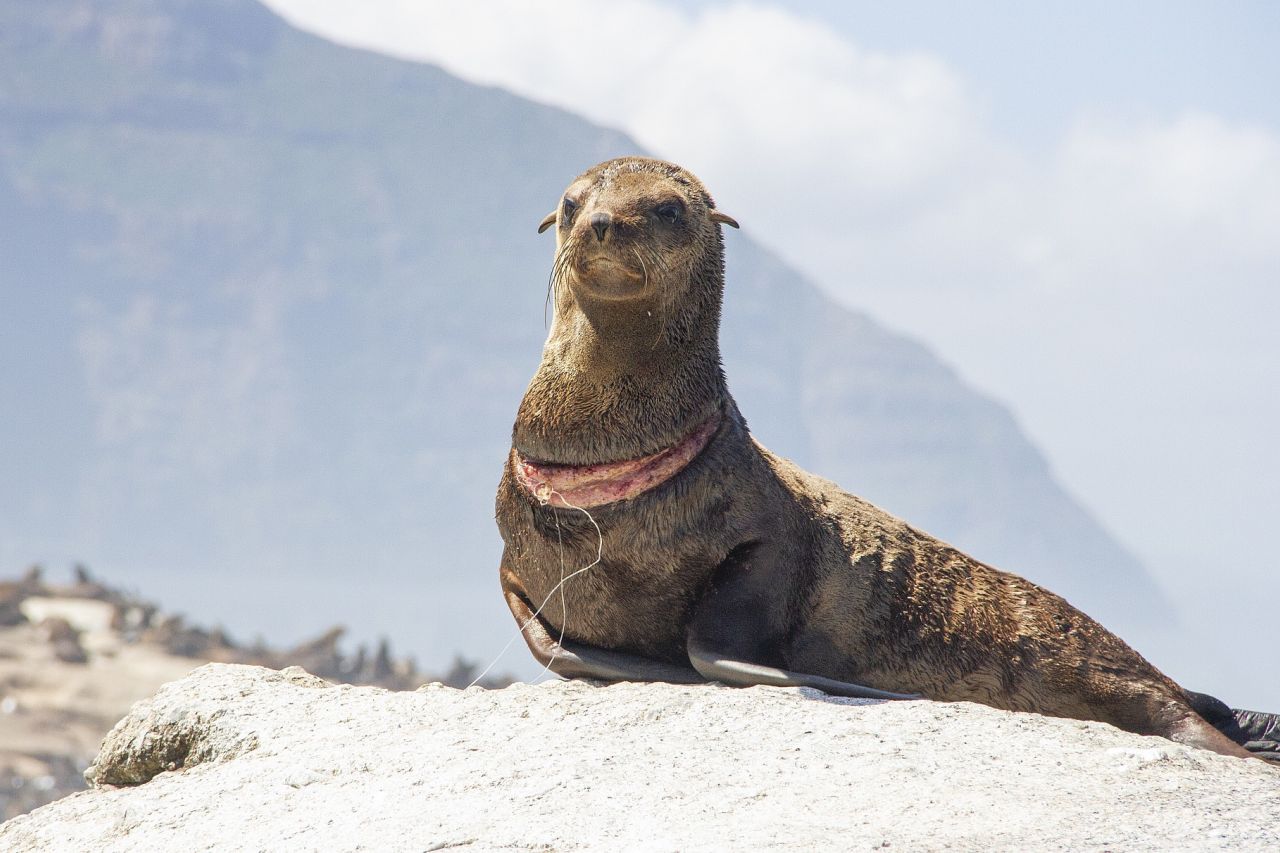 What inspired you to make the Saving Seals film?
I really want my photography to create change and to help organisations, people, scientists to bring about change through their amazing work. Not everyone has the opportunity to use good camera equipment and boats, or the skills or contacts needed to create the images and video content that can be used for conservation purposes.

The Aquarium has always been close to my heart, because I was a volunteer there, many, many years ago when I was 12, and my time at the Aquarium was very much formative and has given me so much. Over the years I've gotten to know the team that works with seals, particularly Claire and the amazing work she does with Vince.

I really just wanted to show anyone that will watch the amazing work that is going on behind the scenes, because their seal disentanglement work is not well-known, so I wanted to create a short film that would show the work, and highlight what is being done and where it is going. That all really came to a head when the darting programme started, but it was the work that was done before the darting, the disentangling under the jetty, that was the leadup to that. I hope that this video will lead to some more support and help for the seals.
Can you tell us a bit more about your work?
My work with the seals has always involved tourism and filmmaking. I'm a zoologist and I went into tourism early on, and we were doing all kinds of activities - kelp forest dives, blue and mako shark dives, reef diving - but it was really the seals that captured all my guests' and photographer friends' hearts.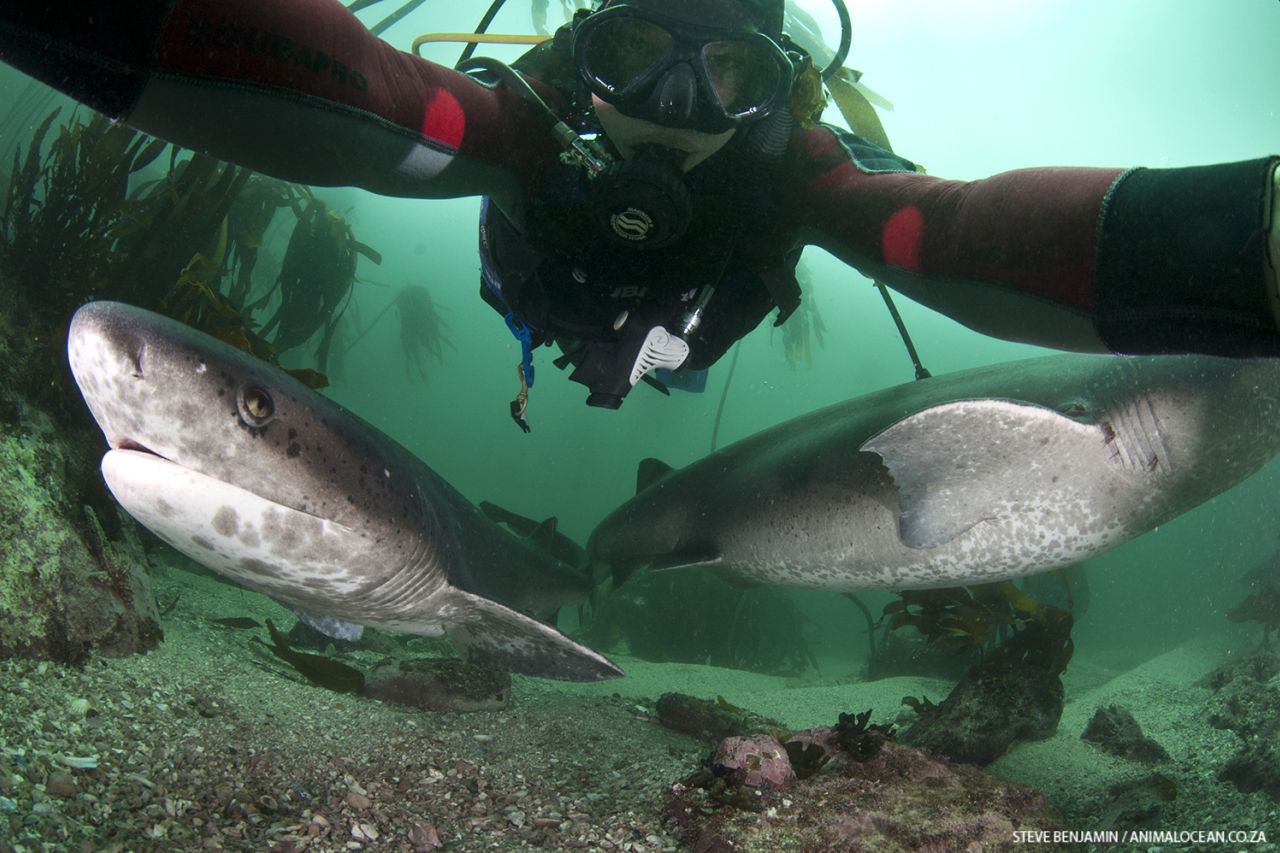 It's really unique to be able to go snorkel and dive with the seals in a safe environment, in clear water near the city, and have this one-on-one interaction with this large mammal that is just curious and brings you into its space. You really get to connect with them, and you really don't often get to connect with other creatures at that level in the ocean.

So quite quickly I focussed Animal Ocean on catering to get people in the water with Cape fur seals at Duiker Island, and it's been a huge success - we've been running now for 11 years and people really love it. It's been amazing, and the seals have really given me so much, that I really want to give back to them.
Thank you Steve!