The Avenue at the Two Oceans Aquarium is once again available to host a variety of events for business purposes, such as corporate conferences and staff training workshops. The Two Oceans Aquarium's experienced functions and events team of 14 specialises in taking care of your safe event needs, from setup to sustainable catering. All that's needed is you! Our packages include everything you and your colleagues might need - from catering to audio-visual applications - to make your business event a success - just add fish!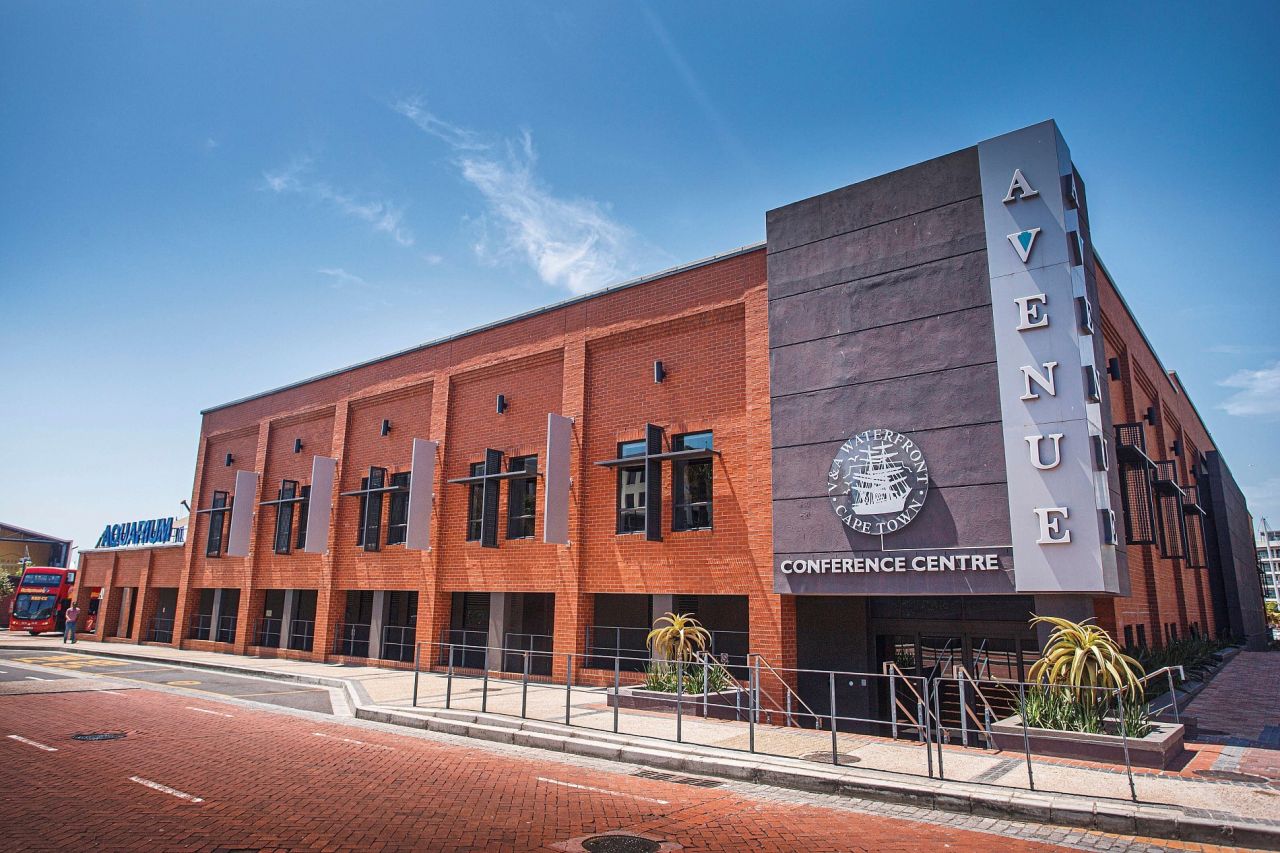 The wide entrance of The Avenue is ideal for the safe registration and screening of your delegates, and its wide, open conference areas are perfectly suited to allow responsible physical distancing to be maintained at all times.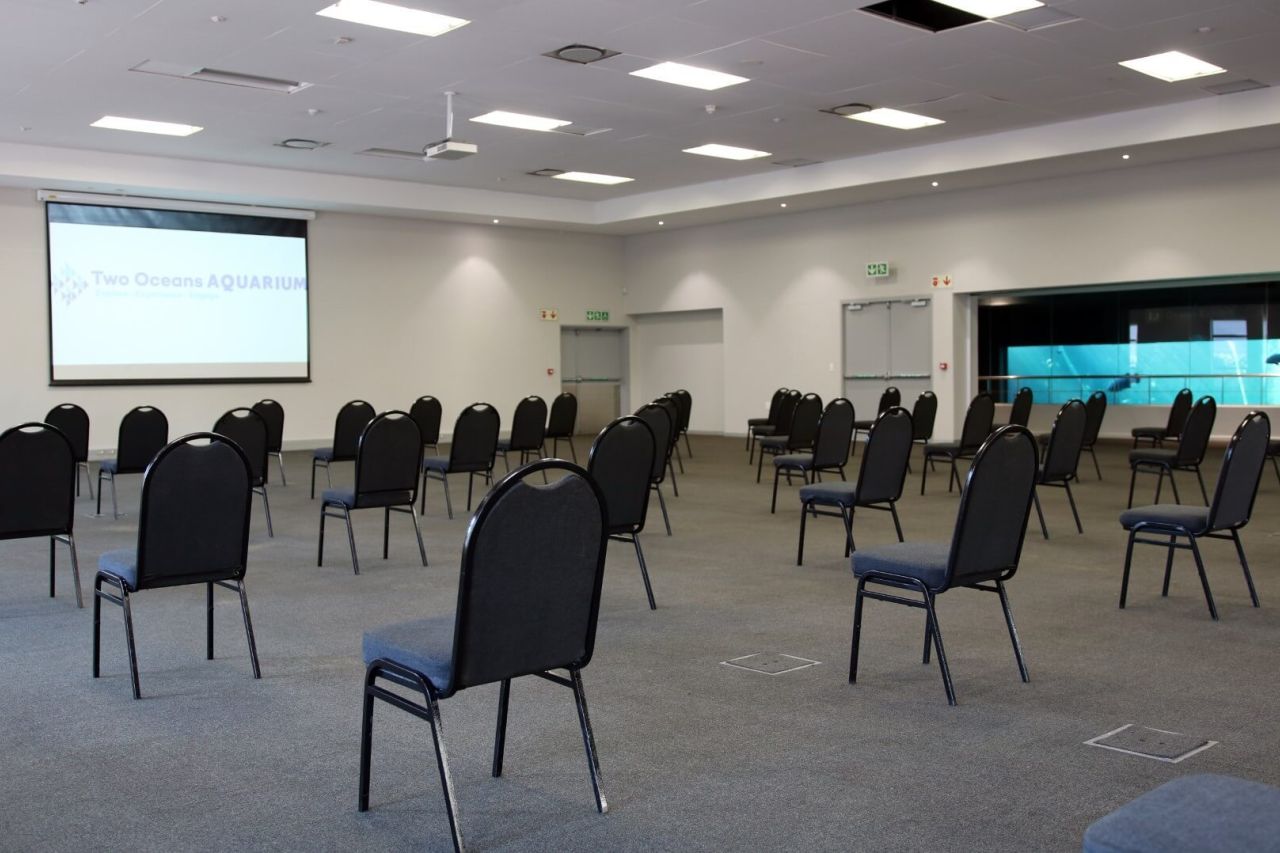 With beautiful views of the Aquarium's I&J Ocean Exhibit from the designated refreshment area and the presentation room, this special venue retains its underwater magic, adding something special to any business event.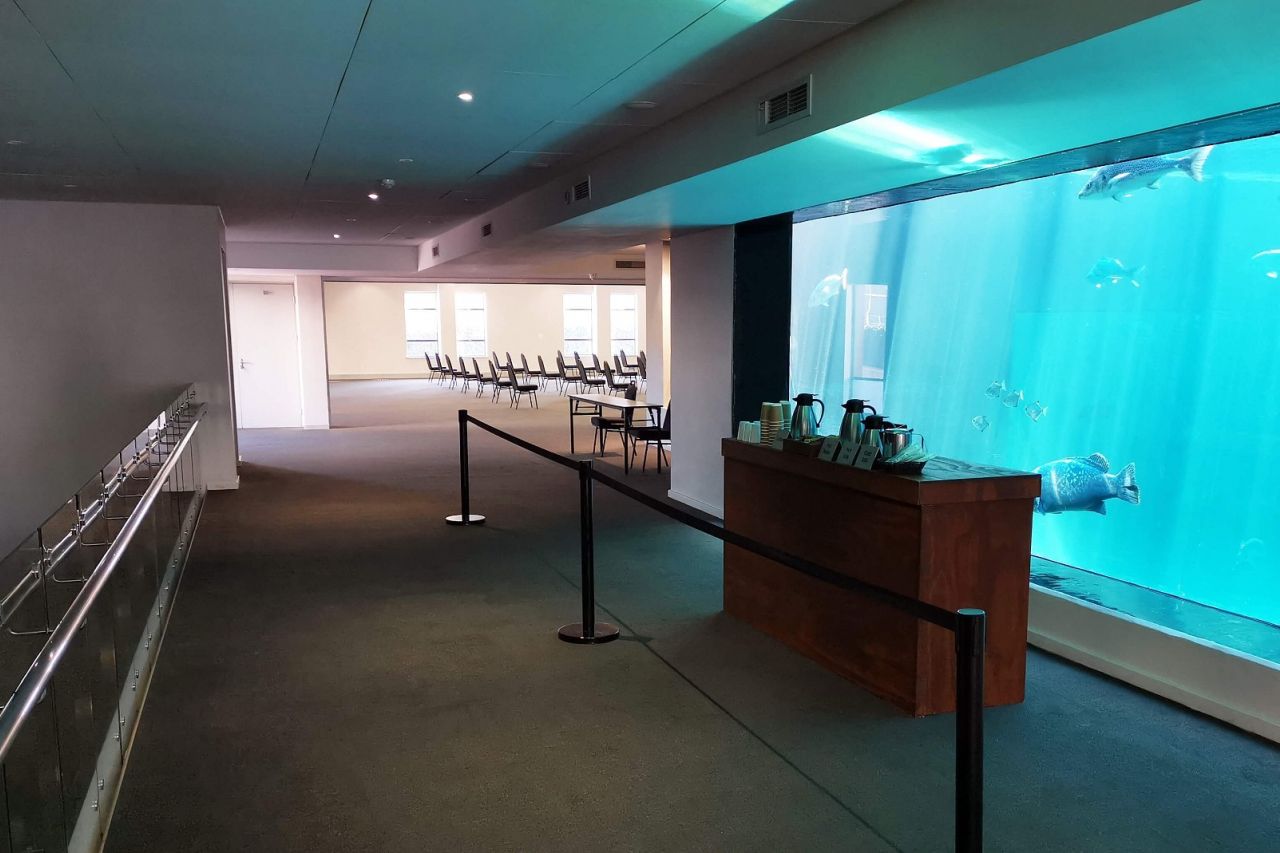 Function packages for full-day and half-day events are available from R350 per person and include meals, refreshments and stationery items, which are wrapped in recyclable and/or compostable materials for hygiene purposes. All venues are equipped with WiFi for delegates, and presentation screens and clickers are available for your use.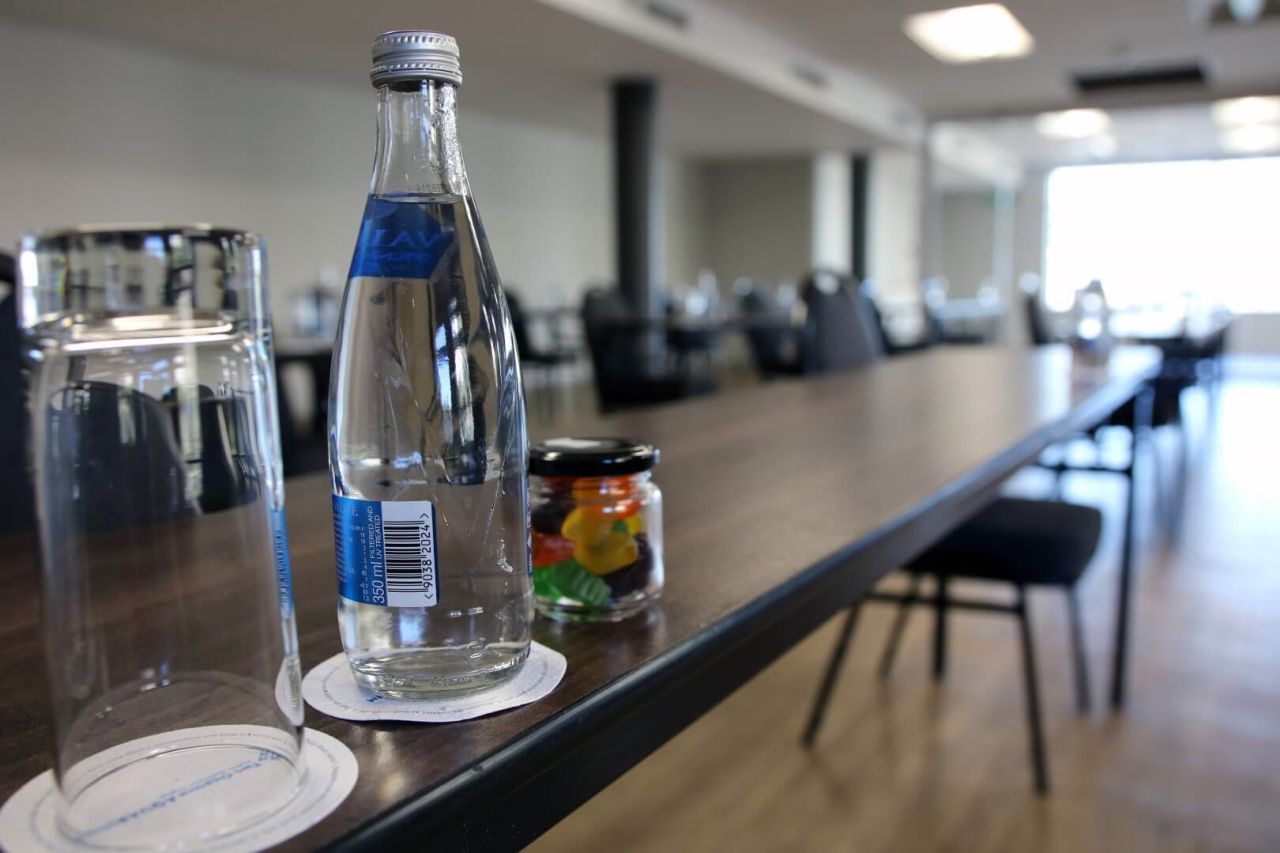 All our meals are prepared on-site by the Two Oceans Aquarium's in-house culinary team, and our head chef promises a variety of sustainable menu options to suit your needs.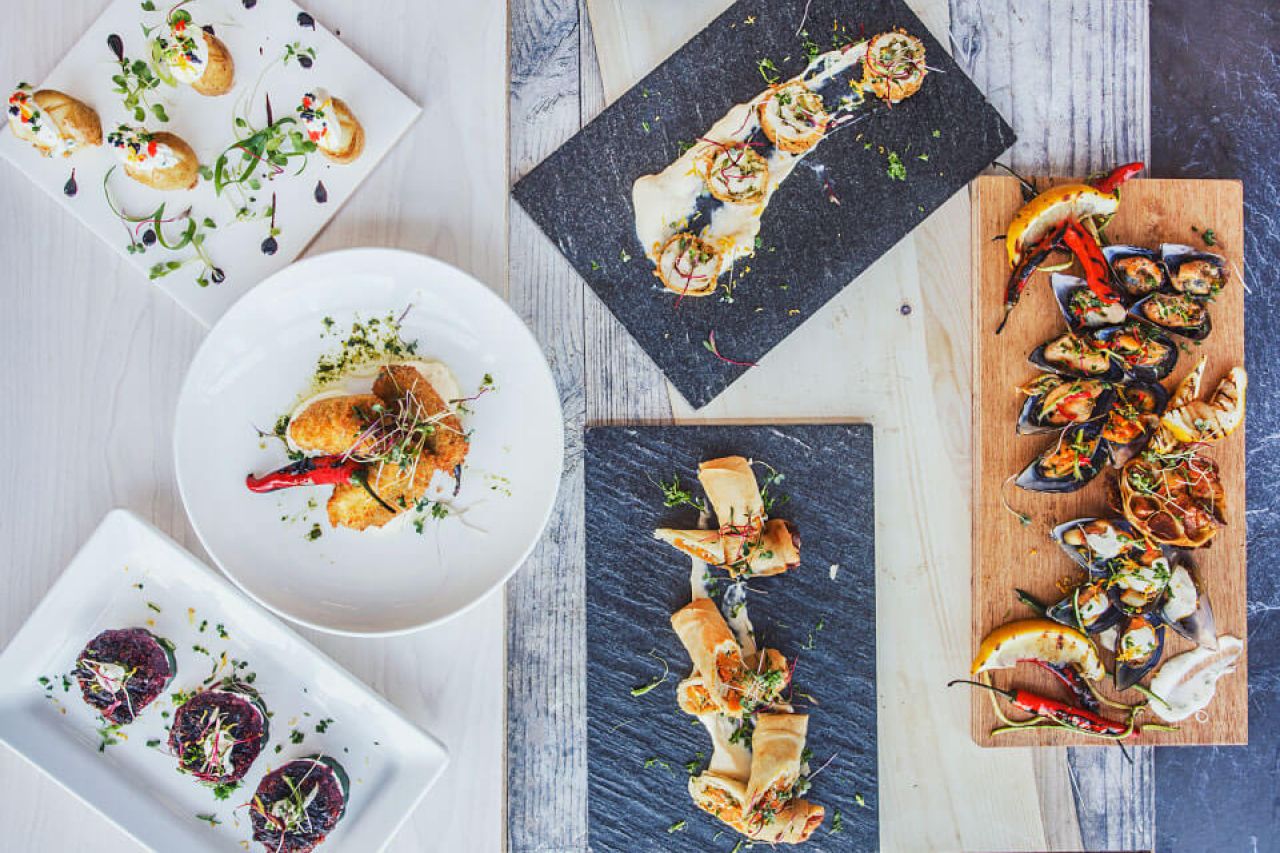 The team is ready to help make your perfect work function a reality - get in touch with us on +27 (0)21 418 3823 or functions@aquarium.co.za to speak to a consultant.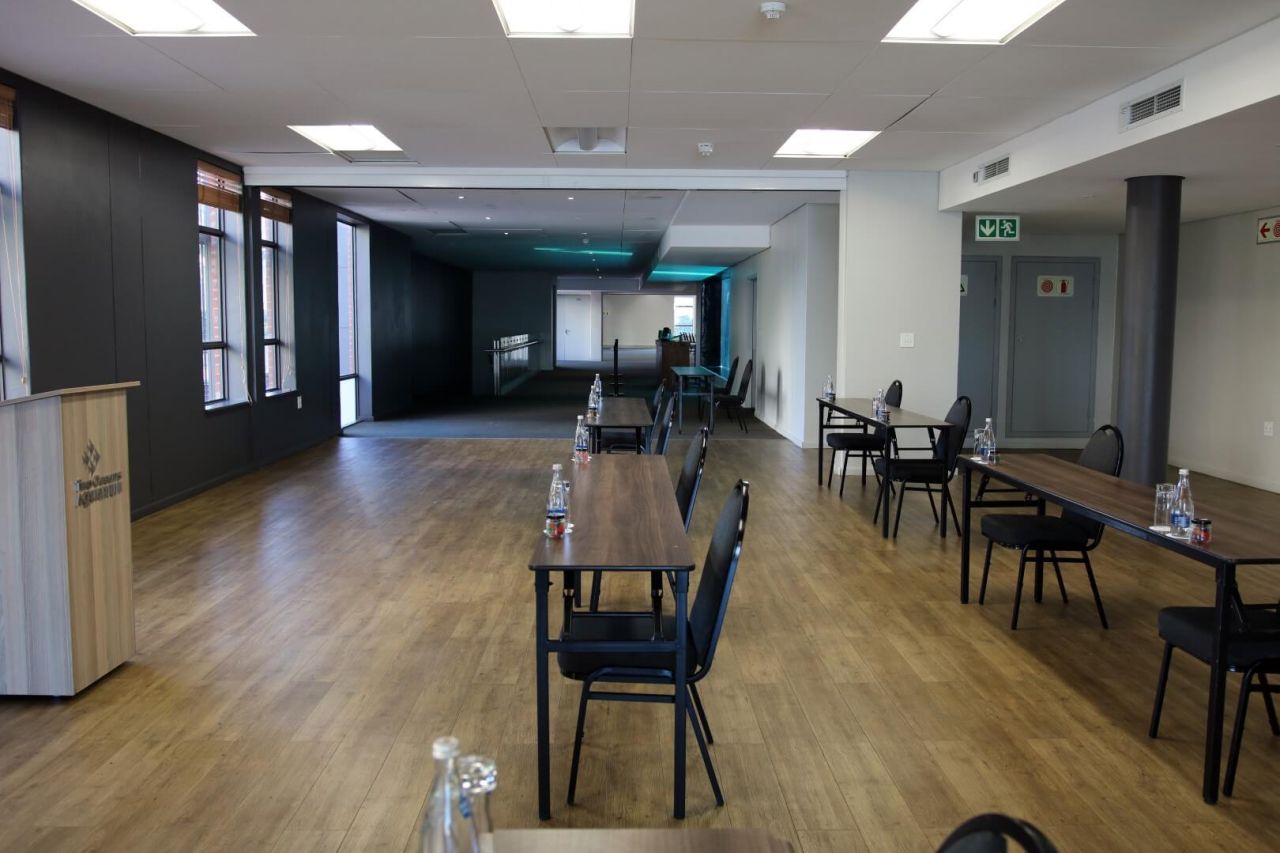 What health precautions are we taking?
In line with amended regulations dated 25 June 2020 of the terms of section 27(2) of the Disaster Management Act, 2002 (Act No. 57 of 2002) and published in Government Gazette no. 43487, the following precautions are all in place at The Avenue:
Meetings and conferences will be limited to a maximum of 50 delegates per event and are only available for business purposes.
The capacities of all venues will be reduced to ensure a 1.5 metre distance between each delegate.
Venues will be professionally cleaned between events or if the event takes place over more than one day.
Temperature checks and screening questionnaires will be completed for every delegate and personal information records kept for safekeeping.
All staff have been trained on proper hygiene practices and the use of personal protective equipment.
Hand sanitiser will be made freely available to all delegates.
Arrival areas and tea breaks will be demarcated for delegate spacing and queue management.
Only individual water and individual mints will be provided to conference delegates.
Any pens and paper provided will be on request and delegates will be asked to keep any such items in their possession. Stationery items left behind will be disposed of.
Microphones and podiums will be sanitised after every use.
Designated seating plans and room layout will apply, and delegates will not be allowed to change their seats.
Get in touch
Let us build the perfect quote for you. Enquire on functions@aquarium.co.za or call us on +27 (0)87 135 8040.