Become everyone's favourite teacher with a visit to the Two Oceans Aquarium! Getting out of the traditional classroom and visiting the Two Oceans Aquarium Foundation's Discovery Centre is a great way to augment the learning experience.
The Two Oceans Aquarium Foundation wants to make it easier for you by offering a "Back to School" special: Book an educational activity and visit the Aquarium for just R55 per child!
This special rate is on offer from 19 to 29 July 2022 (excluding weekends), we're ready to welcome your school to the Aquarium for a fun, safe* and educational visit. Activities are available for all ages, starting from 3-years to Matric learners.
*Please note: Public health safety regulations are in place, and classroom lesson capacity may be altered to account for national guidelines. Learn more about the Education Foundation's safety measures here.
Ready to book? Find lesson info and the booking form here, or email schools@aquariumfoundation.org.za.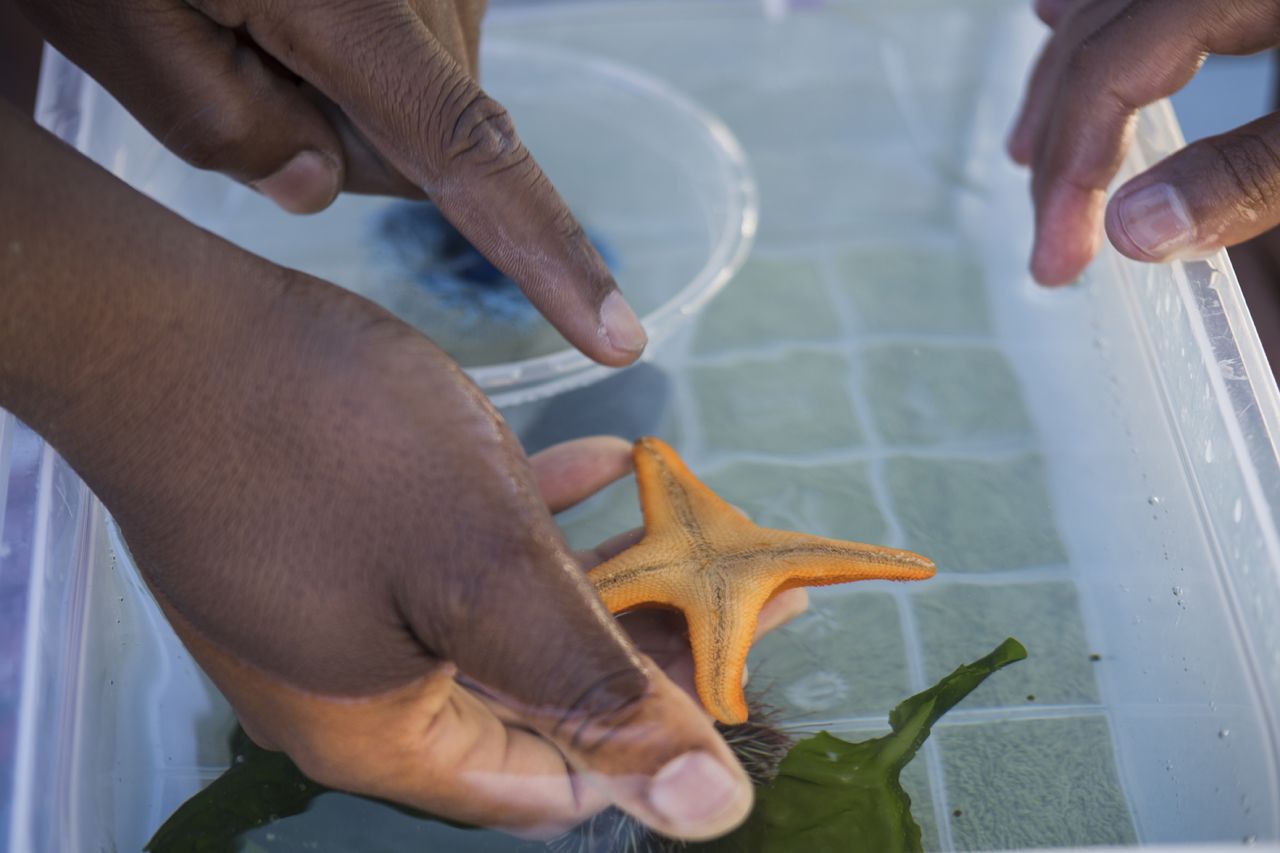 About school group bookings
The Two Oceans Aquarium Foundation's Discovery Centre invites school and youth groups to open up a whole new world of interactive learning for the students in your care. Explore our exciting, informative, beautiful exhibits and the more-than-3 000 fascinating creatures that inhabit the Two Oceans Aquarium, then sit back and observe as our carefully designed curriculum integrates activities are delivered by our qualified and experienced educators.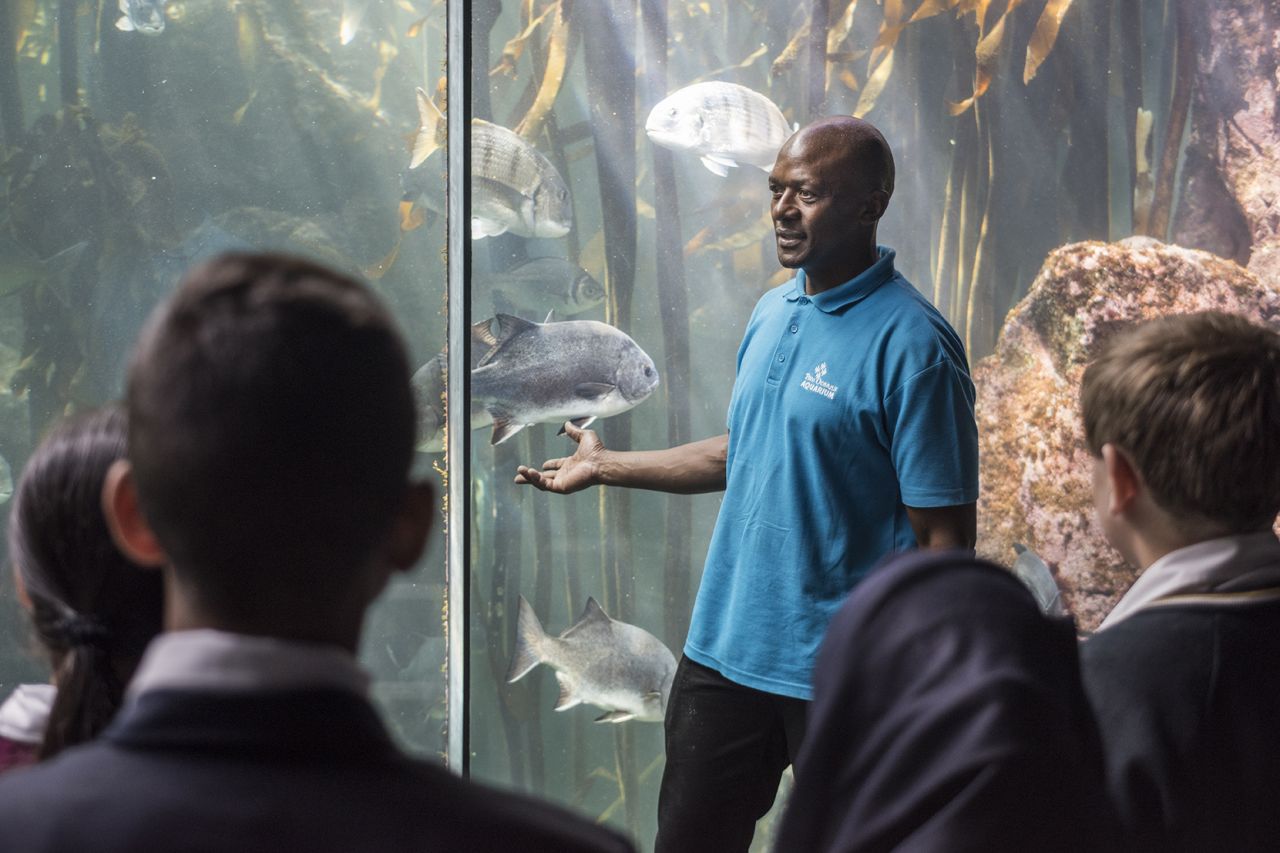 The Discovery Centres are more than just classrooms. Each is equipped with a wide range of stimulating and interactive educational aids, from mini, living ecosystems in small exhibits on each desk to electronic whiteboards, digital microscopes and dissection equipment. Every lesson promises excitement and memorable teachings.
Offered by well-qualified, vibrant and effective environmental educators, the activities are balanced with fun and messages aimed at empowering the youth to make a difference. Our activities are designed to lead learners to discover and learn about the freshwater, coastal and marine environments.
Diverse lesson topics available
From pre-school to matric, the Education Foundation's professional educators have a wide variety of expertly designed and curriculum-relevant lessons ready for your class. Take your pick!
Book now, for less, and start the second term off on a wondrous watery note!