We know it's been a long wait for your favourite indoor diving experience to re-open, but we're very pleased to announce that scuba diving is once again back at the Two Oceans Aquarium - all skill levels welcome, even if you've never tried to dive before!
You can book a dive online here. If you want to do a Discover Scuba Diving qualification, or have other diving-related requests, please contact our team on dive@aquarium.co.za or call +27 (0)21 418 3823.
For visitor safety, all divers will need to be screened and complete a general health questionnaire upon arrival. Please see more of what we're doing to keep divers safe at the end of this article.
All weather, all skills, all the experiences
Sub-tropical seas
If you have never scuba dived before, or are simply curious to see our sub-tropical ocean from the inside, then diving inside the I&J Ocean Exhibit is for you! This exhibit is home to a variety of warm-water-loving animals that are home to South Africa's East Coast - giant short-tail stingrays, friendly rehab sea turtles, schools of batfish and more.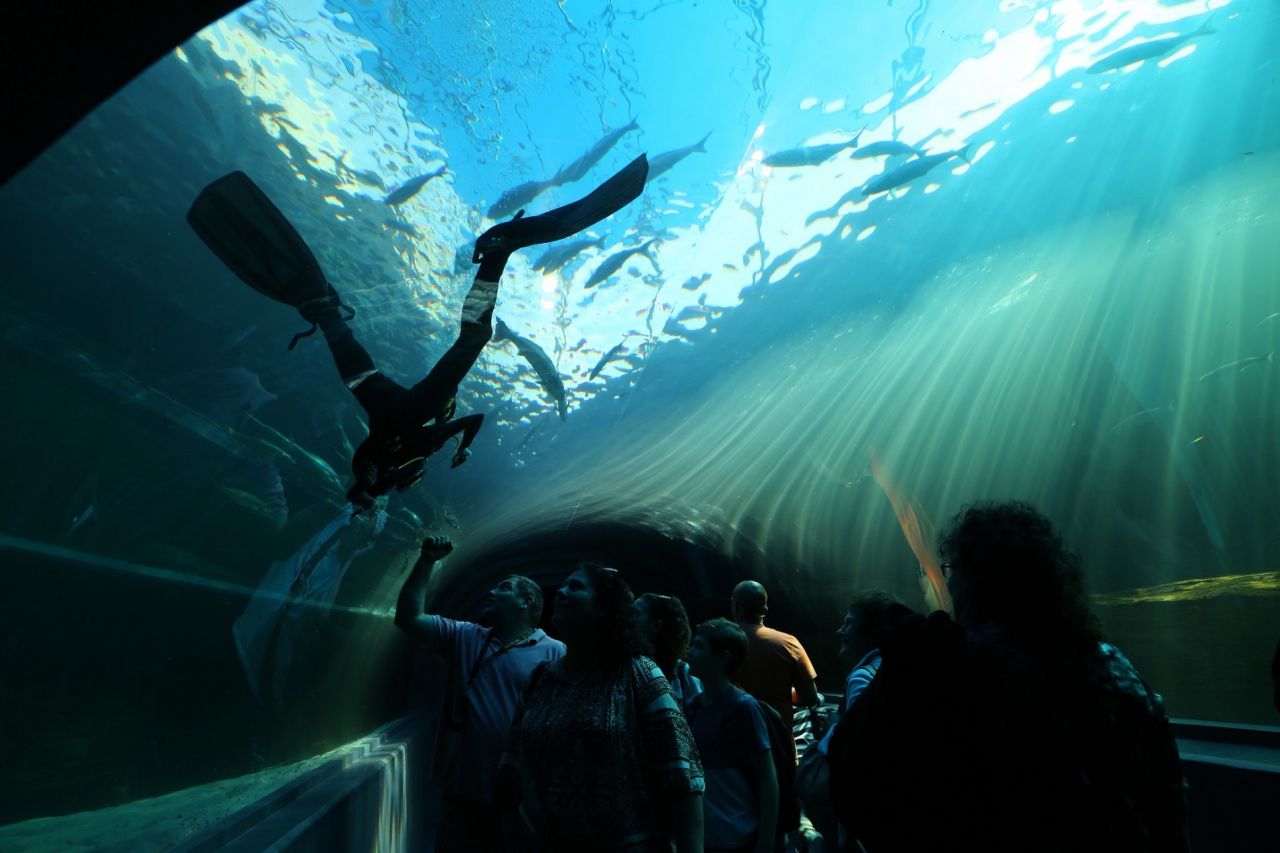 Learn to dive
If this will be your first-ever dive, contact us on dive@aquarium.co.za to book a PADI Discover Scuba Course. This short course, supervised by legendary local scuba instructor Iain Robertson, covers all the needed safety and technical skills you'll need to carry out a scuba dive under supervision. Before you hop into the I&J Ocean Exhibit, you'll have a chance to practice your underwater skills in a pool make especially for training - so this is an excellent way to get your feet wet!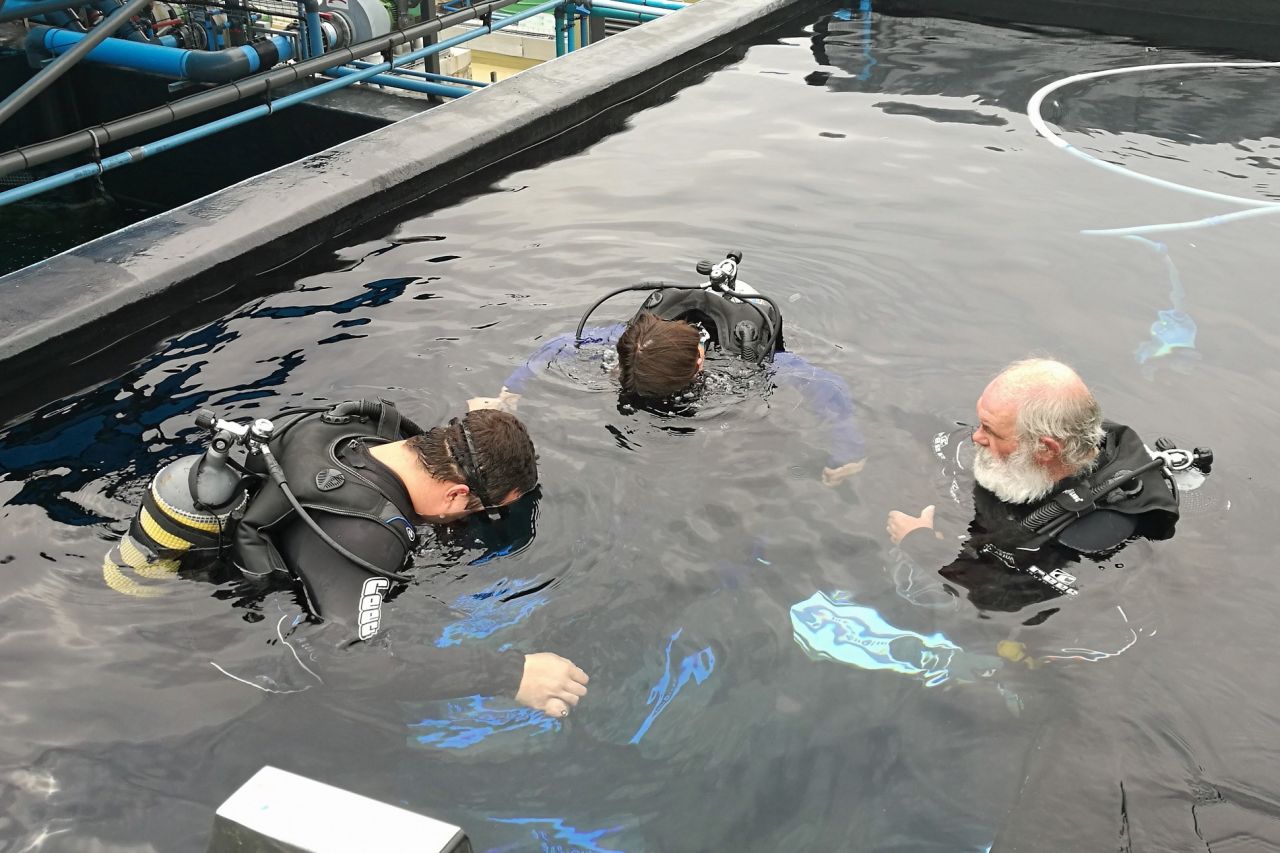 Swim with sharks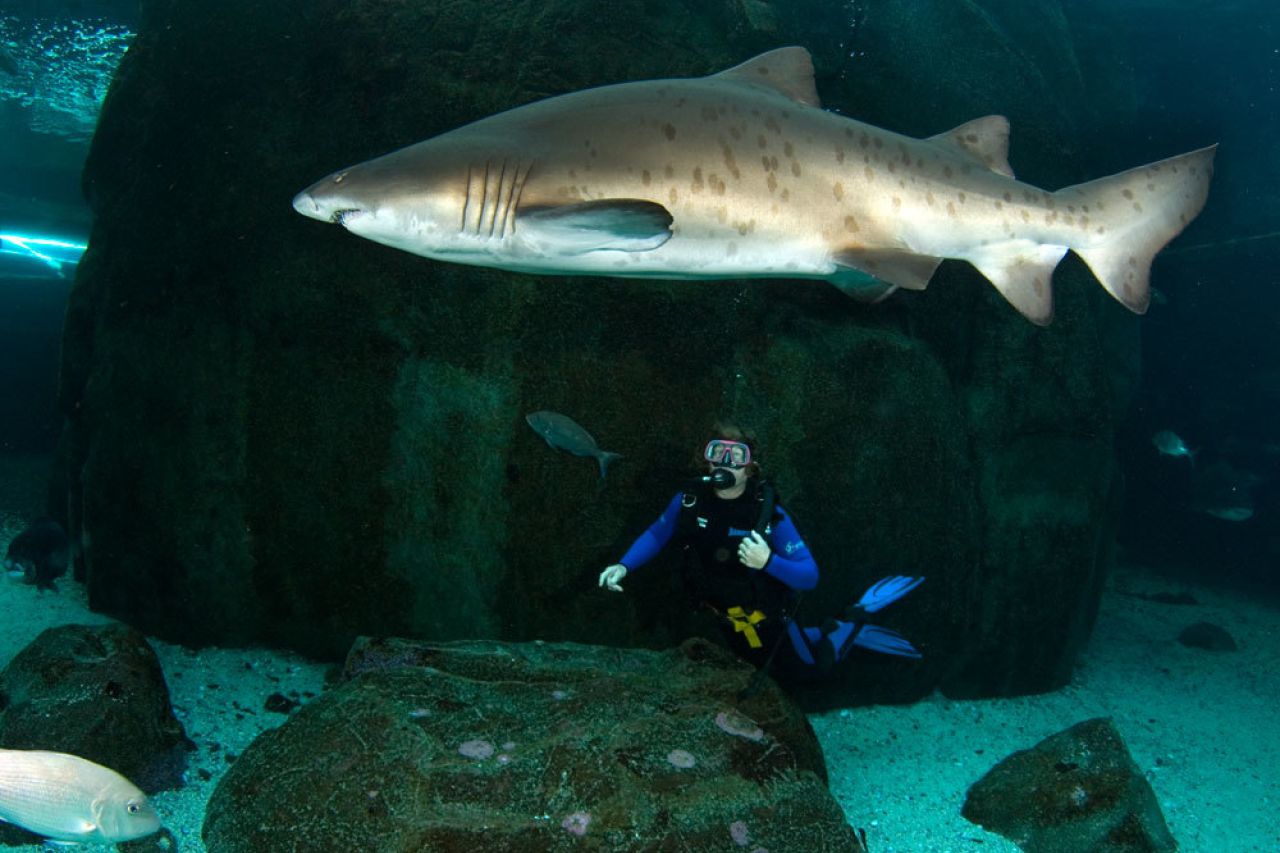 If you already have a valid Open Water qualification, why not take a dive with the ragged-tooth sharks of the Save Our Seas Foundation Shark Exhibit? Under the guidance of our divemasters, circle this exhibit in safety and tick "dived with sharks" off your bucket list. Plus, if you find a shark tooth, you get to keep it!
The next level
And finally, if you're an Advanced Open Water diver and want to test your skills in the simulated waves and gullies of the Southern Hemisphere's only above-ground, living kelp forest, then a scuba dive in the Kelp Forest Exhibit is the unique experience for you!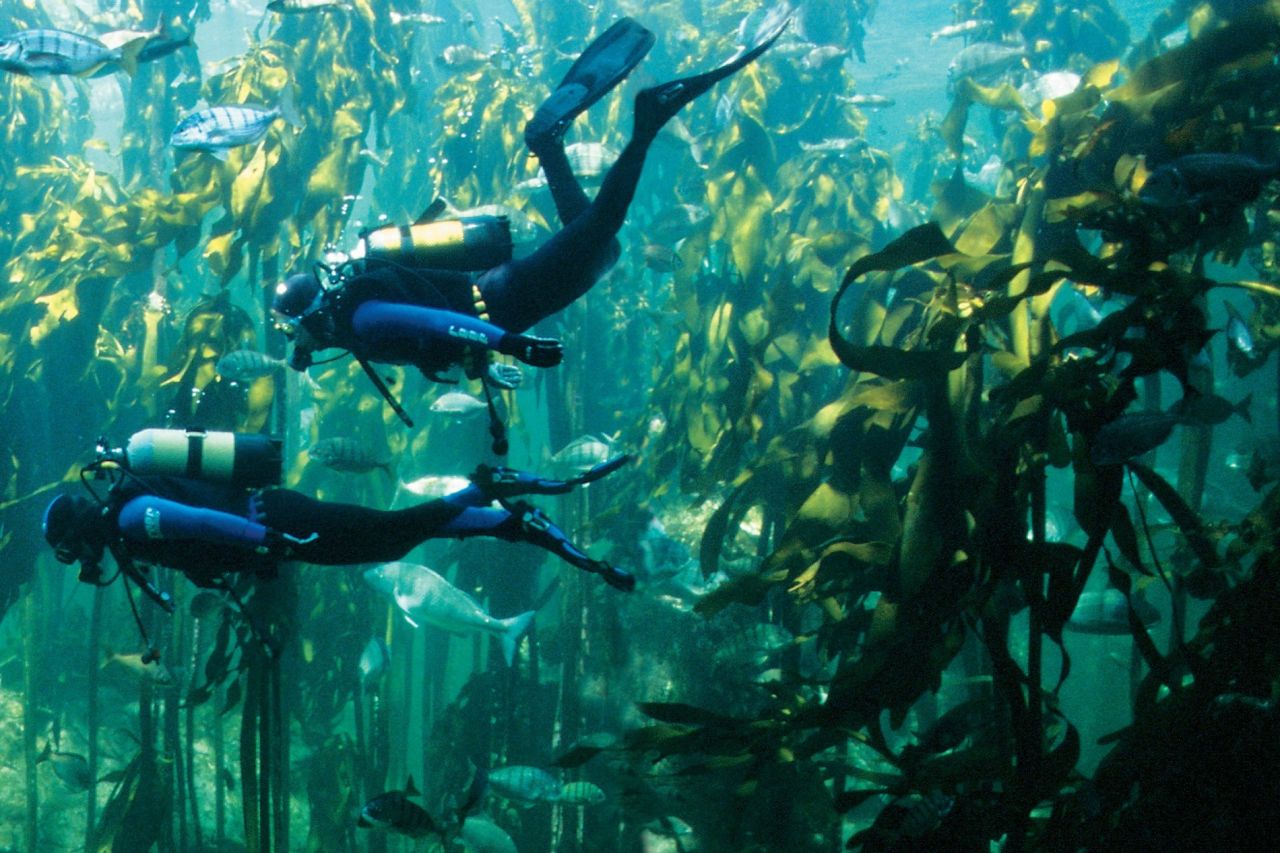 Book you dive today
We are Cape Town's all-weather scuba diving experience destination, so there's no better time to get your dose of vitamin sea than right now - get all the info to plan your Aquarium diving experience here.
Is it safe?
We realise that during these uncertain times, your health and safety is of utmost importance - especially when it comes to hygiene practices. For that reason, we thought it prudent to share the measures we have in place to ensure visitor safety during diving experiences:
Upon entry to the Aquarium, including the behind-the-scenes areas you'll visit for your diving experience, you will be screened and be required to wear a mask, maintain reasonable physical distancing behaviours and sanitise your hands. You can see more about the general Aquarium entry and safety protocols we have in place for Aquarium visitors here.
Between use, every piece of scuba equipment used, from wetsuits to masks, is thoroughly washed in an antimicrobial detergent solution. The storeroom where equipment is stored between dives has also been limited to essential staff as well that are aware of and compliant with our safety procedures.
Showers, changing areas and classrooms used are also kept sanitary and are thoroughly sanitized between diving slots.
If you have any specific queries related to dive safety and hygiene practices, please feel free to chat to our team when making your booking. You can also find more details of our safety procedures and diving Ts & Cs here.