School holiday family adventures at the Two Oceans Aquarium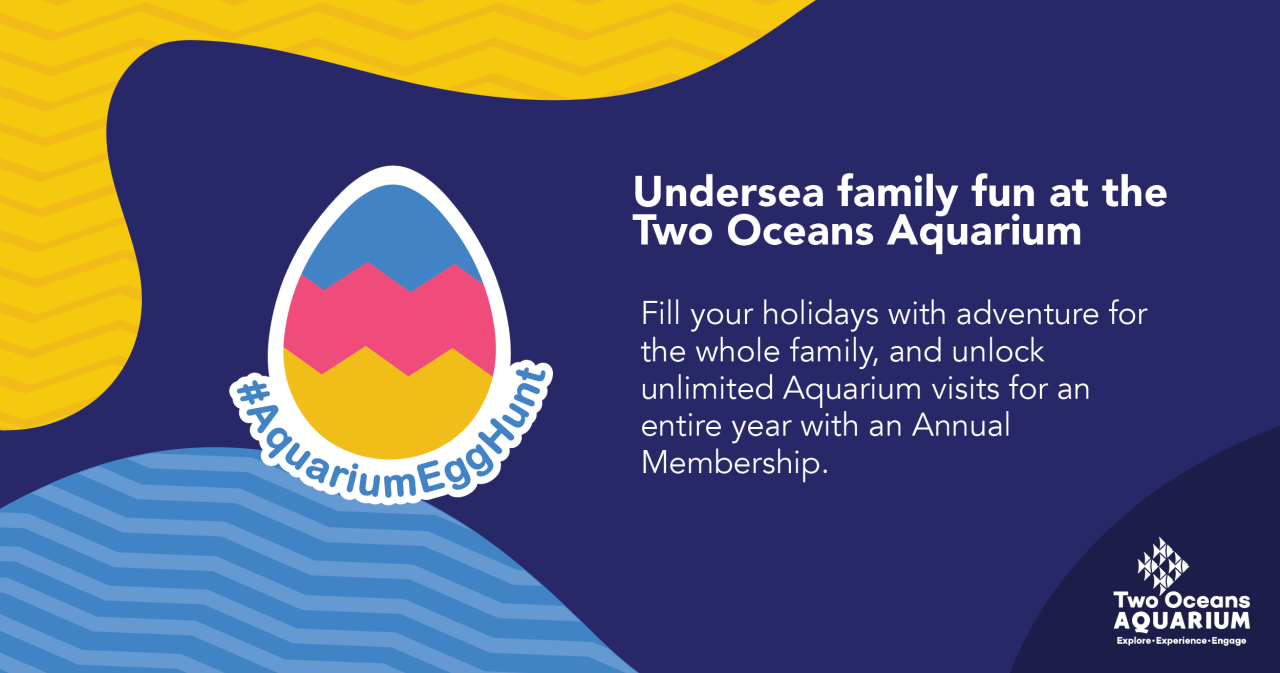 Make the Two Oceans Aquarium your April school holiday destination - we promise a world-class ocean experience for visitors, young and old alike. Join us for an unforgettable experience, explore the ocean's wonders, and create unforgettable memories with your family. Come discover the perfect holiday activity for families with kids at the Two Oceans Aquarium.
Find the eggs and win
Everyone loves to be a winner, and by participating in our #AquariumEggHunt during the holidays, you will automatically be entered into a draw to win a pair of Two Oceans Aquarium annual memberships (unlimited visits for a year, plus loads of other perks)!
Entering is simple:

During your visit, find at least nine hidden egg stickers throughout the Aquarium and upload them as part of an Instagram album (use that tenth spot for an epic photo of your visit).
Use the competition hashtag "#AquariumEggHunt" in your caption.
Tag @2OceansAquarium in your album.
Upload your photos between 1 and 11 April 2023 to be entered into the prize draw.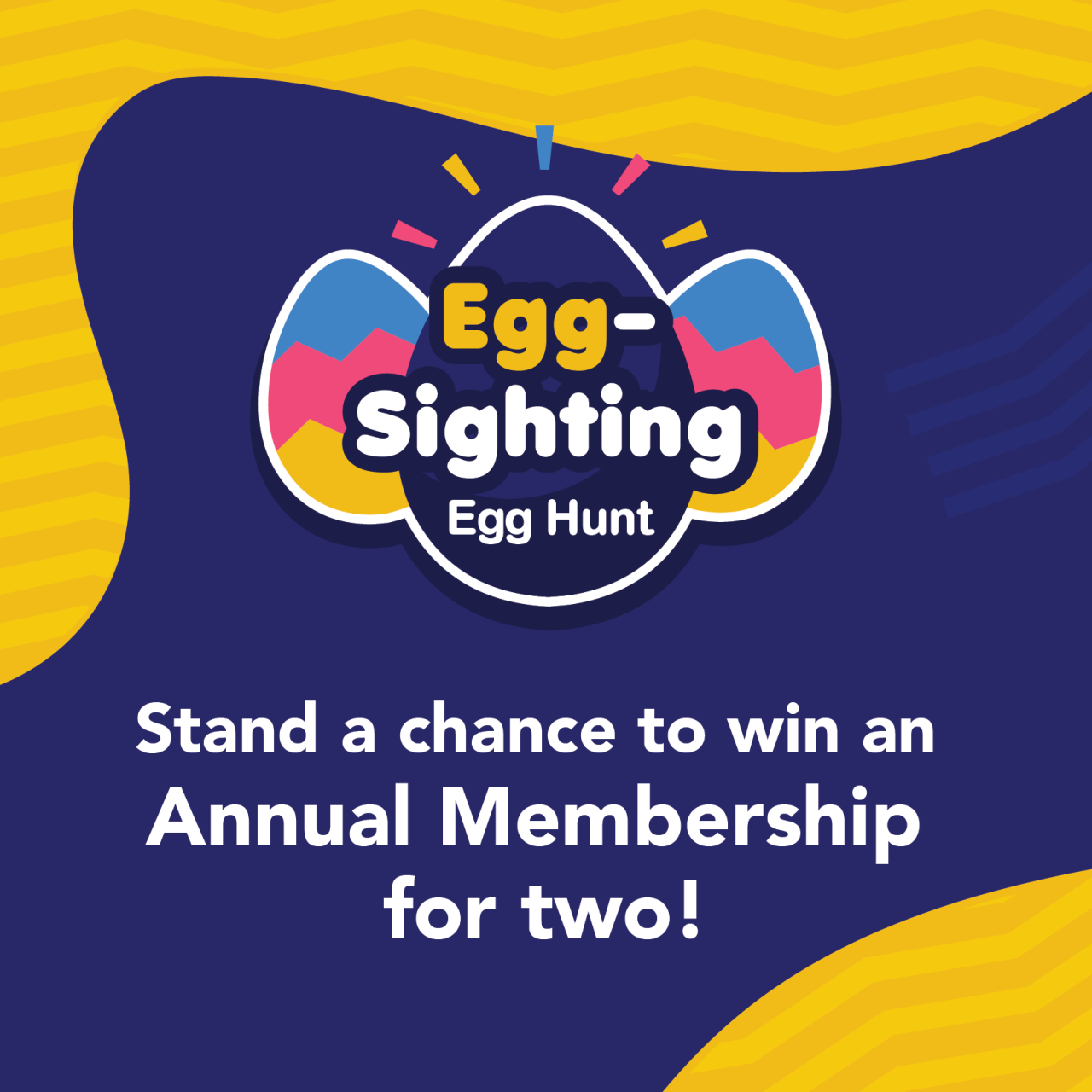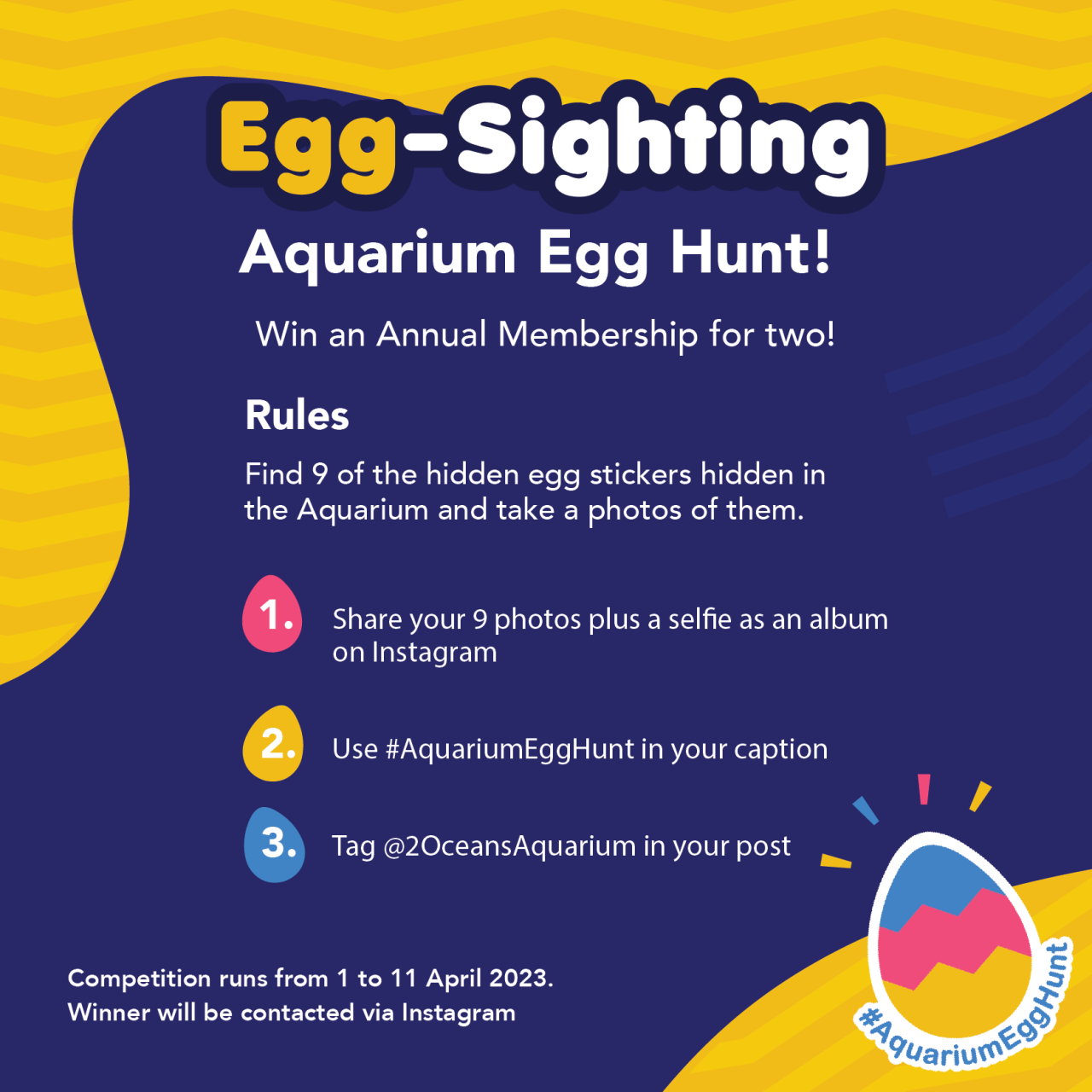 How can YOU join our family?
Daily fun
We have your school holiday plans covered! Join the underwater amazement at the Two Oceans Aquarium from 1 to 11 April with fun and adventure for the whole family. Here's what we have on offer at the Aquarium.
Time
Activity
09h00
Opening time
10h30
Puppet show
11h30
African penguin feeding time
12h00
I&J Ocean Exhibit feeding time (Mon, Wed, Fri)
Kelp Forest Exhibit feeding time (Tue, Thu, Sun)
Save Our Seas Foundation Shark Exhibit feeding time (Sat)
13h30
Puppet show
14h30
Penguin feeding time
15h30
Puppet show
16h00
Fish feeding time in the Save Our Seas Foundation Shark Exhibit (Mon, Wed, Fri)

I&J Ocean Exhibit feeding time (Tue, Thu, Sat)

18h00
Closing time
ALL DAY
Kid's arts and crafts in the I&J Children's Play Centre
What else is happening?
Trash Bash beach cleanup
Join us at Mouille Point Beach on 1 April for a quick two-hour beach cleanup (a small time commitment to make a big positive impact for our ocean).
Date: Saturday, 1 April 2023
Time: 09h00 to 11h00
Location: Mouille Point Beach (keep an eye out for the Two Oceans Aquarium banners)
What to bring: Weather-appropriate clothing, water (in a reusable bottle), reusable gloves (like the ones you'd use for gardening or doing dishes), and your enthusiasm.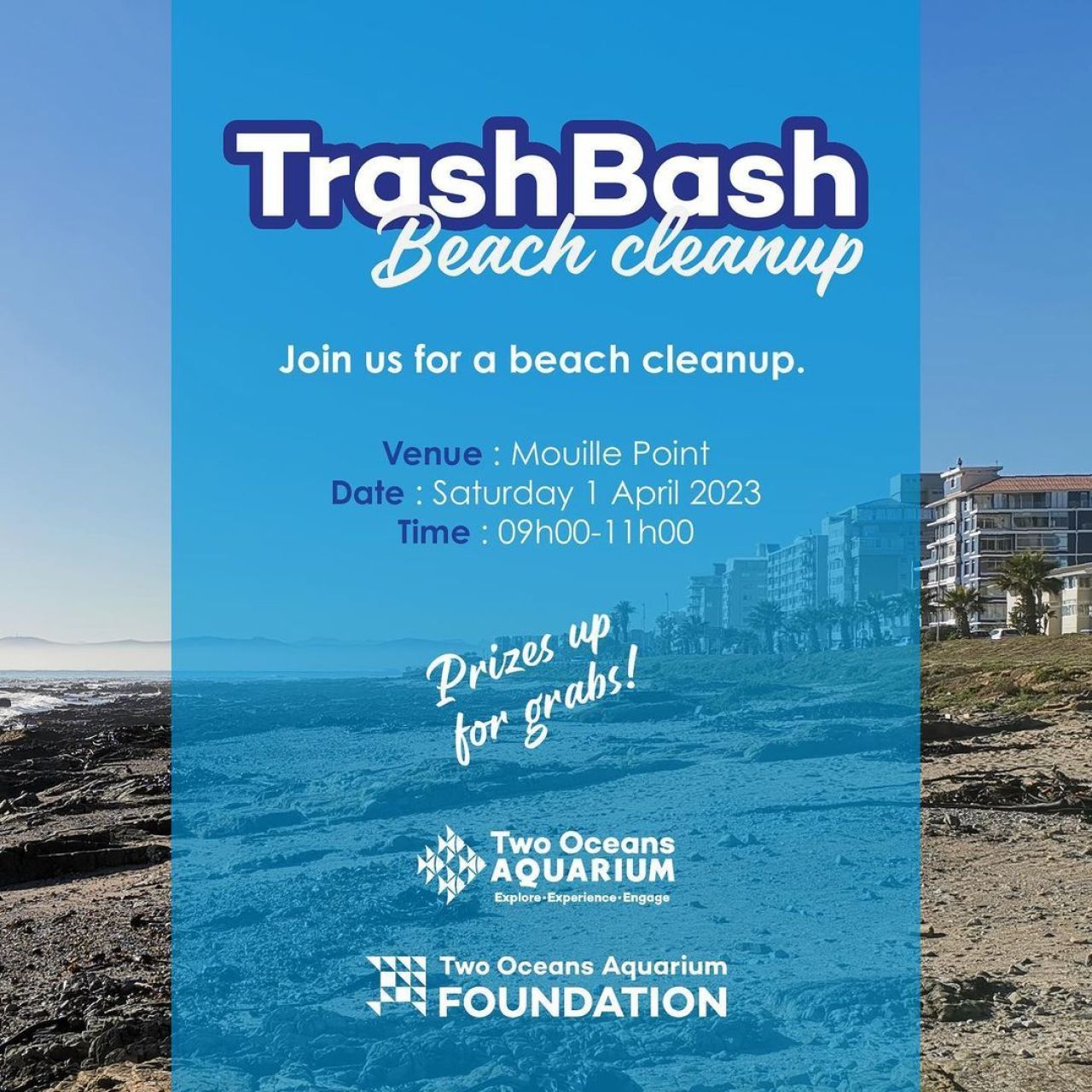 Members-only family sleepover
Family, friends, fun, and a night spent with some of the ocean's most amazing animals. Members – you know what we're talking about. It's sleepover time!

Our members will agree that Aquarium sleepovers are unlike anything else! Amongst the many awesome perks, this one has always stood out. Spending an entire evening at the Aquarium, surrounded by some of your favourite marine life, is an experience that not many get to enjoy – you do not want to miss out!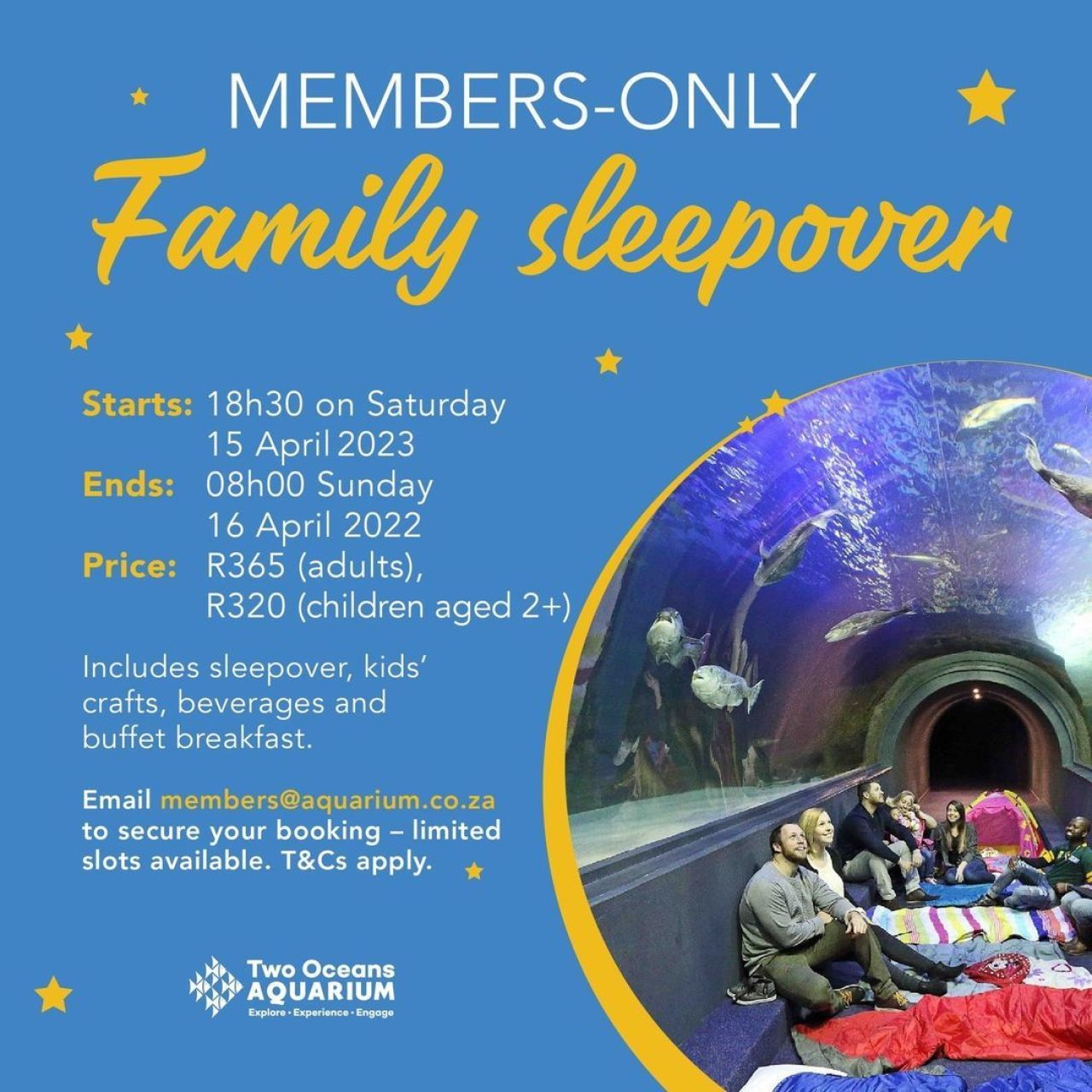 Bootlegger restaurant with kids' play centre
The Aquarium has recently welcomed Bootlegger Coffee Company as its onsite restaurant. With awesome views of the V&A Waterfront's seals and Table Mountain, this is a great place to take a break and have something to eat before heading back into the Aquarium with your all-day ticket. This Bootlegger has a children's play centre, so kids can work off some of that extra energy!
Aquarium members enjoy 10% off at Bootlegger at the Aquarium.​