Members-only Festive Family Sleepover - 16 December 2023
The much-loved member's festive sleepover is a night filled with fun, games, loved ones, and the most amazing marine animals around! This event has been a favourite for years - and with good reason! Join the family fun on the night of 16 December!
Remember, this event is only open to Two Oceans Aquarium members. If you're not a member yet, become one today!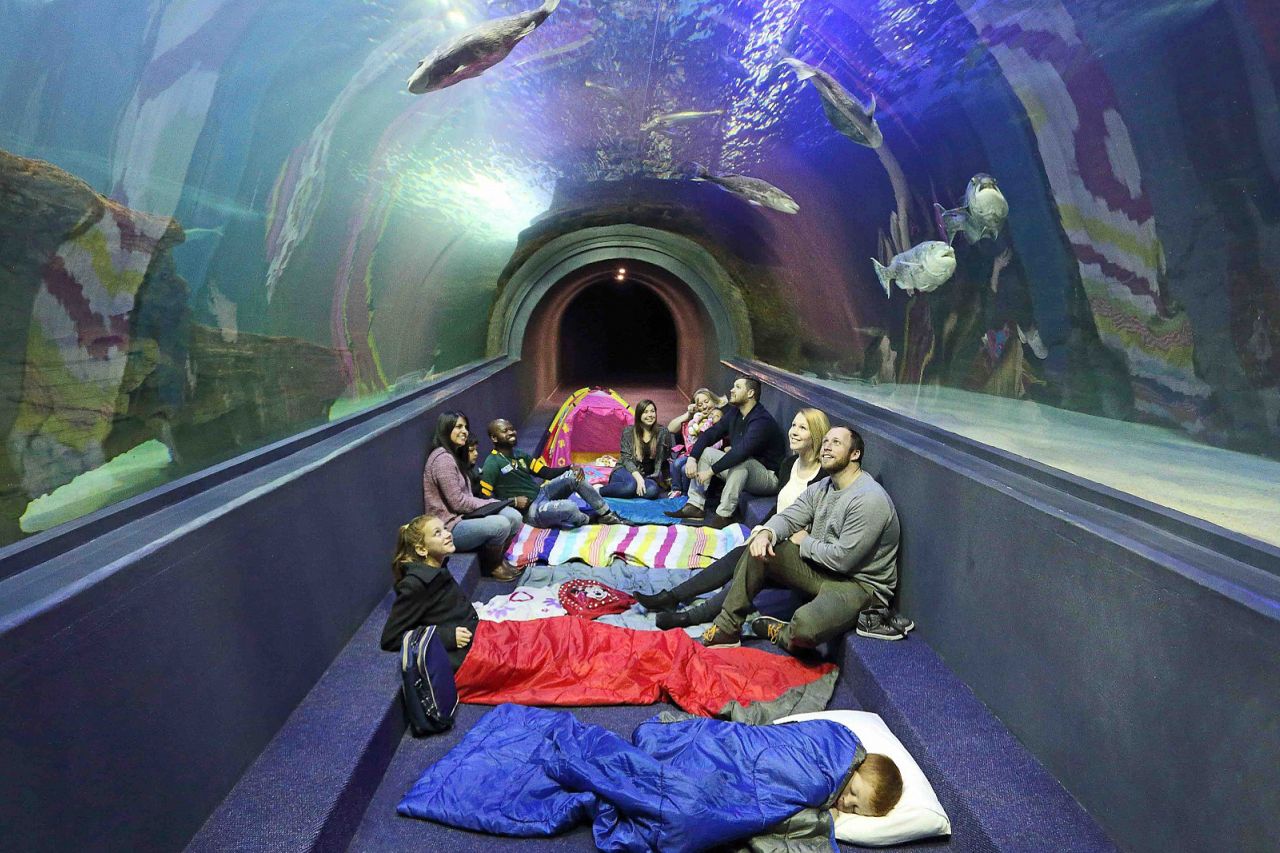 Fun & Games
The night will commence with welcome drinks for the parents, while kids enjoy a variety of games, arts & crafts, entertainment, and many other cool activities! Parents - bring along your kids' gifts and stick them under the tree - but remember to put their name on it!

Scuba Claus is back!
Soon after, Scuba Claus will pop out from an unexpected place, signalling the beginning of the highly anticipated gift handouts (remember to bring along presents for your kids). Once all that excitement is over, we'll settle down and enjoy a cup of hot chocolate and a movie on our big screen.
Then, when the yawns start to appear, we'll crawl into our sleeping bags and drift off to dreamland, while all the other amazing animals in the exhibit, keep a watchful eye over us. Dream of a magical underwater wonderland and when the sunlight starts to trickle through the water, rise and shine to meet the new day... A yummy breakfast will be ready for you to enjoy while watching the fish swim past.
Sleepover details:
When: 18h30 on Saturday, 16 December 2023 to 08h00 on Sunday, 17 December 2023
Where: Two Oceans Aquarium
What to pack: A gift for your child, wrapped and labelled with your child's name, picnic dinner for the evening, sleeping bag and mattresses, pillows, blankets etc, toiletries, change of clothes, snacks. No tents or flashlights are allowed.
Cost: R380 (adults), R360 (children). We regret no under-2s.
The cost includes a welcome beverage for all guests, kids' craft, and a buffet breakfast in the morning.
Parking: Parking is available across the road from the Aquarium in the Portswood Garage. Validate parking tickets will be available for R55 from the Aquarium staff after the sleepover.
Please note: Children need to be accompanied by an adult. 120 spots are available.
To book your spot at the Festive Family Sleepover, or to become a member, please contact our Members Centre on +27 (0)21 418 3823 or members@aquarium.co.za.
Booking is essential. Tickets sell very quickly, so book early! Bookings close on 12 December or when tickets are sold out.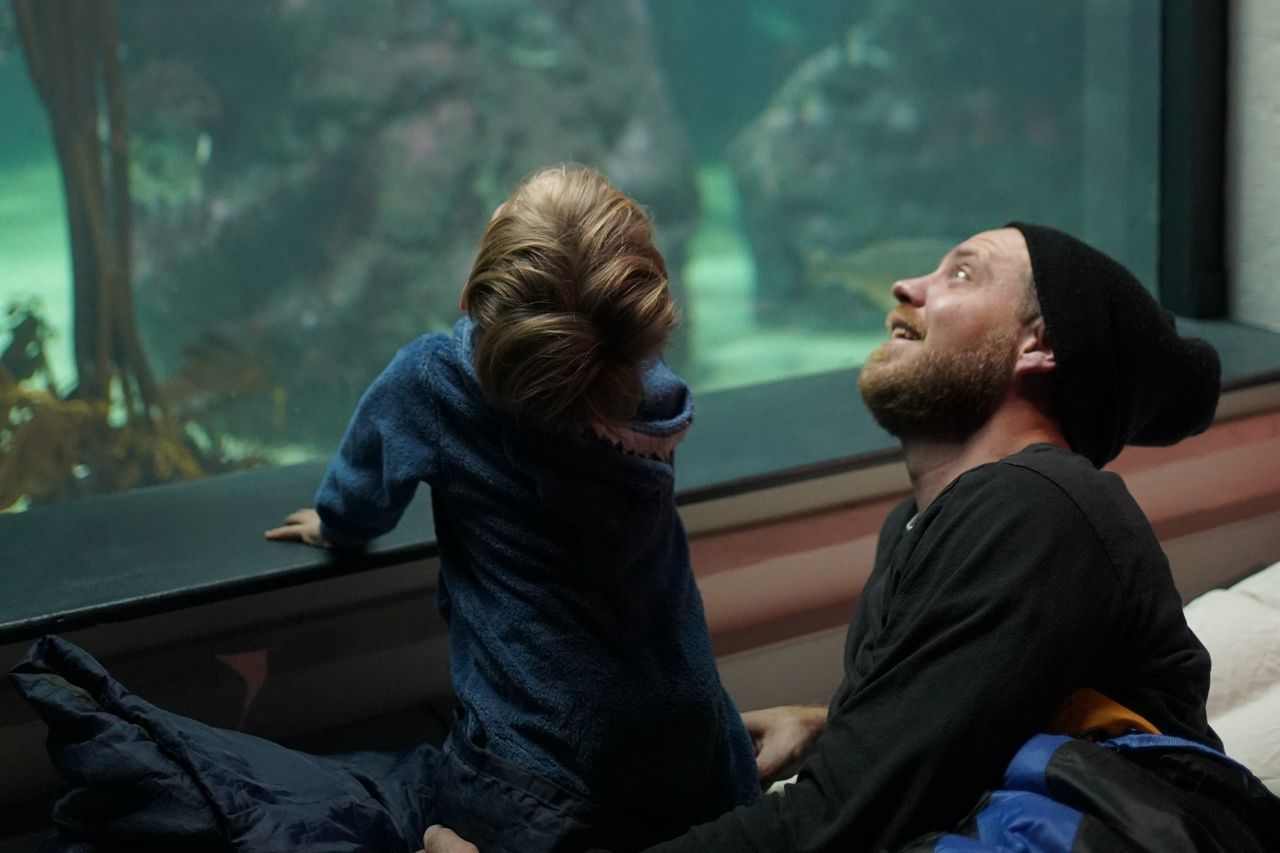 Not a member yet? Let's fix that
As a Two Oceans Aquarium member, you'll not only get access to exclusive events, like the festive sleepover, but you'll also enjoy other amazing perks, like unlimited Aquarium visits, discounts on cool experiences, and more!
Go to:
Become a member today!