Our extraordinary ocean explorer, Yoshi the loggerhead sea turtle, is doing really well and is clearly enjoying her time along the Western Australia coastline. She is venturing past the beautiful and remote Eighty Mile Beach, a 220 kilometre stretch of mainly pastoral and indigenous land. This area is an Australian state marine park and historically, and still today, used to collect natural pearl oyster shells.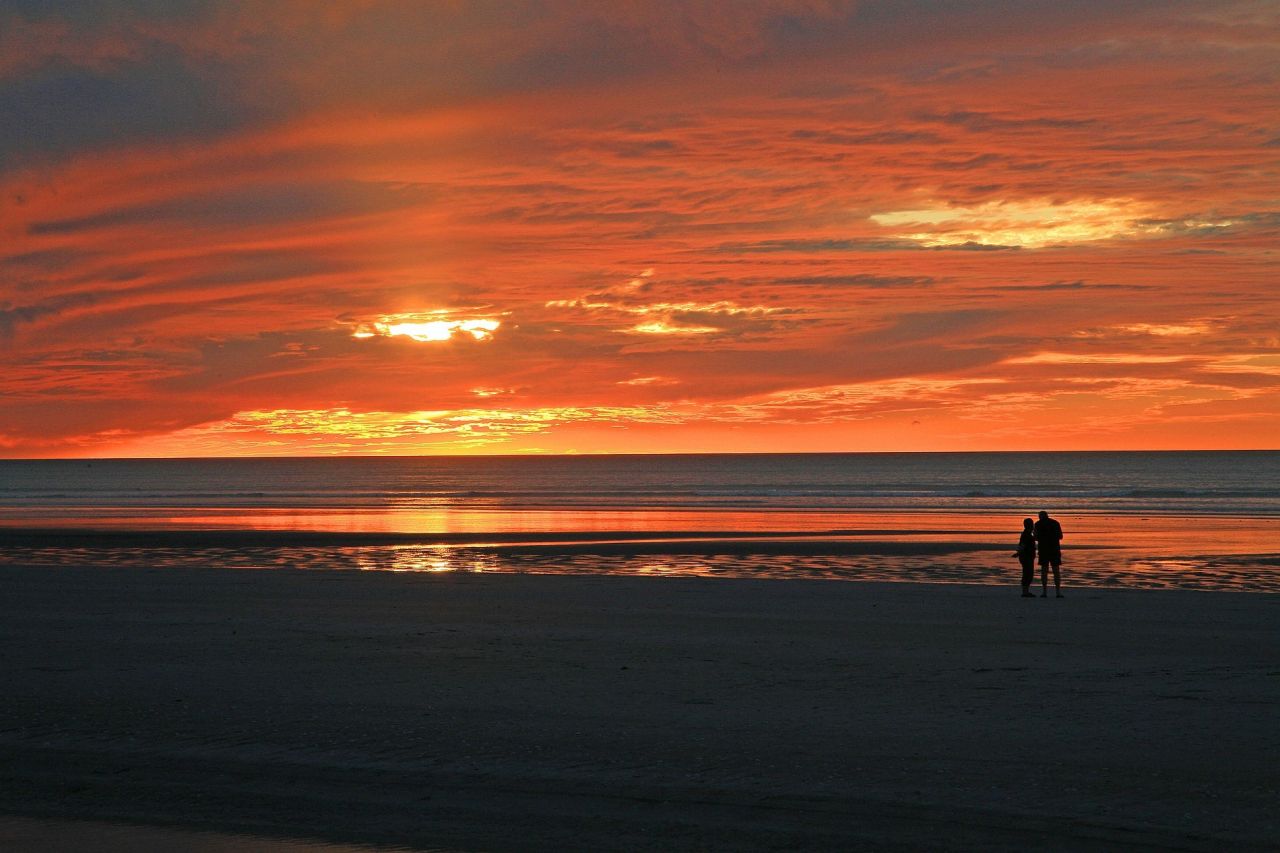 The Bidyandanga indigenous community is the closest to Yoshi at the moment, and Dr Scott Whiting of Western Australias Department of Biodiversity, Conservation and Attractions, who is following Yoshi's travels right there in Australia, has notified the community's rangers of Yoshi's presence.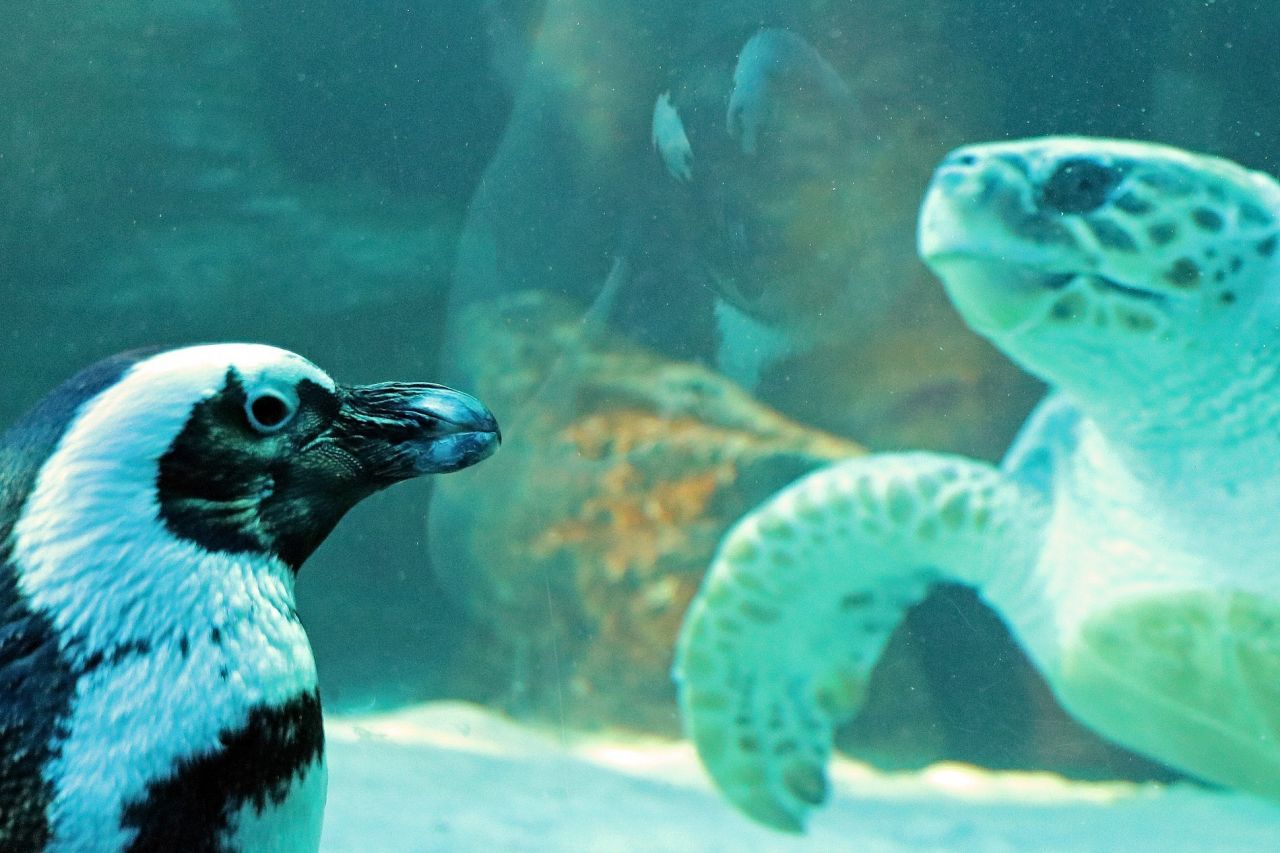 We all know Michael Phelps, the absolute swimming master and legend, and the most successful Olympian of all time. During peak training, he used to log about 80km per week – which equates to about 460 pool lengths every day at the gym. Yoshi is still doing the equivalent of about 1 800 pool lengths per day – and has over the last 28 months completed more than 1.5 million imaginary swimming pool laps. She deserves a couple of gold medals!
Michael Phelps weighed about 84kg while swimming competitively, and Yoshi is a solid 100kg heavier than that (pure muscle of course), with Michael consuming up to 12 000 calories per day – and with Yoshi's great love of food we wouldn't be surprised if she's matching that (the very reason why she has literally found the most amazing foraging grounds along Western Australia). I initially compared her journey to a possible "Eat, Pray, Love" adventure – but since she passed the loggerhead nesting grounds (skipping out on the love part), and since she has not slowed down her pace significantly to convince me she is taking some time out to reflect, it makes sense to believe she is most likely on an "Eat, Eat, Eat" adventure (with quite a bit of swimming in between).
Something else that helped Michael Phelps with his training and top performance was daily massages, and I am sure something that Yoshi is indeed missing would be her daily back scratches at her previous temporary home at the Two Oceans Aquarium. The incredible love and care and swim training that she received at the Aquarium during her stay here prepared her well for an exciting life back in the ocean. We are so very proud of her.
Yoshi is definitely the world's most famous animal traveller by now, and we could compare her to many incredible and famous female human travellers, especially now in a time where globally we can only take imaginary journeys. From Jeanne Barét, the first woman to have circumnavigated the world (disguised as a man though) in the late 1700s, to Nellie Bly who travelled right around the globe in 72 days in 1889 (a real-life Phileas Fogg), and also Aloha Wanderwell who drove around the world in the 1920s over 5 years, during which she raked up many great adventures and experiences.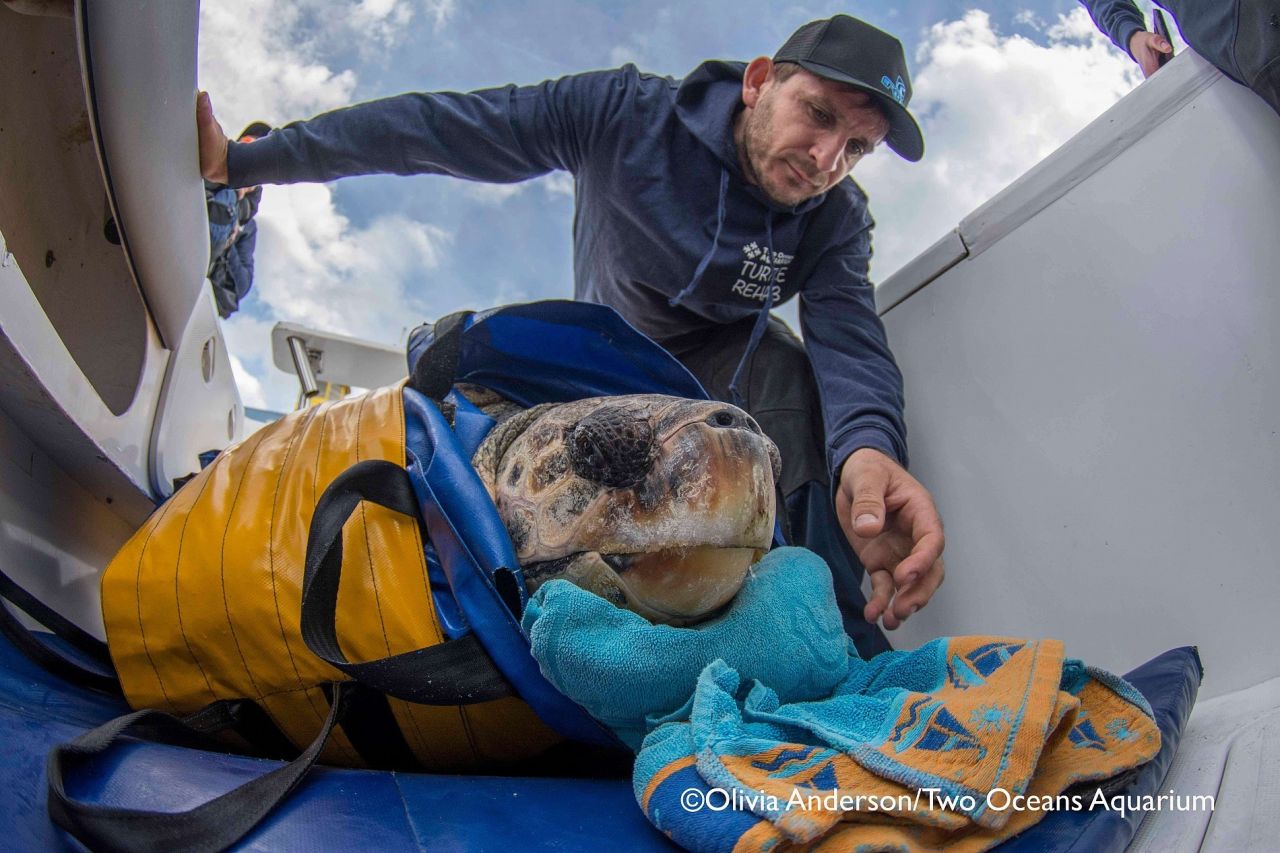 We keep wondering, where to next? Nesting season in the Southern Hemisphere is over now, but it is still possible that she might make her way up to the loggerhead nesting sites in Queensland for the next season towards the end of this year, or she could just be loving exploring the beautiful and safe Australian coastline. Maybe, just maybe, like the famous great white shark Nicole's trans-oceanic return migration, she will return to South Africa, to the incredible nesting sites in northern KwaZulu-Natal and contribute to the next generation of little Yoshi's right here close to her home country of 20 years.
Even if she is not from the local genetic loggerhead population, and if so won't be nesting here, she certainly received South African citizenship long ago. We love this turtle, her incredible story, her brilliant navigational skills, her passion for life, her bravery and how she is inspiring the whole world to be more ocean aware.
A very big thank you to the wonderful Dr Scott Whiting and Dr Sabrina Fosette-Halot and their teams from the Northwest Shelf Flatback Turtle Conservation Program in Western Australia for the ongoing support and interest, and to Sarika Singh and Darrell Anders from DEFF: Oceans and Coast for the collaboration as well as Prof. Ronel Nel and Dr George Hughes for their regular input on Yoshi's ocean adventure.
Let's hope that tag continues to send us messages for at least another few months. Travel well Yoshi!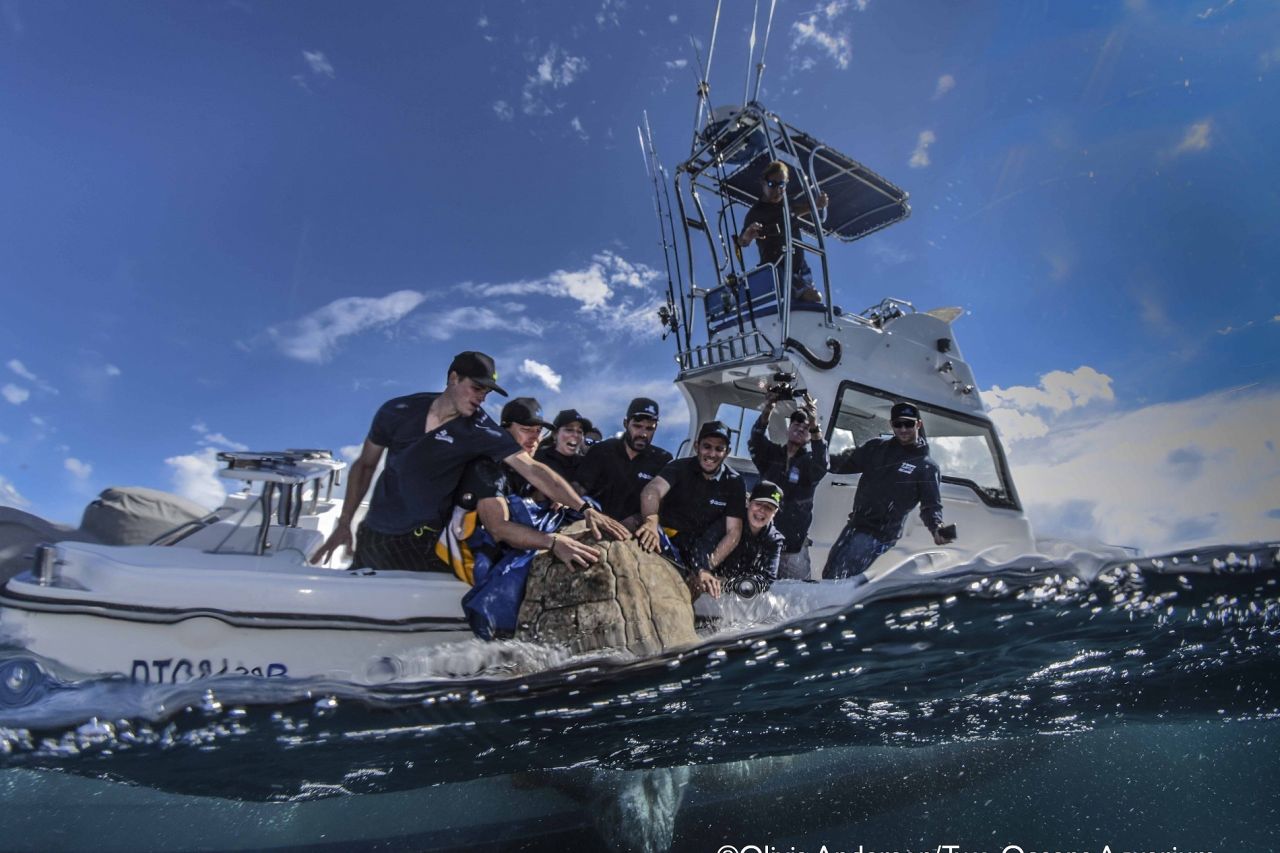 Yoshi's legacy in Cape Town
When Yoshi was released from the Two Oceans Aquarium in 2017, Conservation Coordinator Talitha Noble commented that "she has left a Yoshi-sized hole in the Ocean Exhibit." We'll we're pleased to say that although Yoshi has left a very large hole, we've been able to fill it with a very large way to honour her...
Inspired by the successful rehabilitation and release of Yoshi the loggerhead, the Two Oceans Aquarium redoubles its turtle rescue, rehabilitation and release efforts. This has culminated in a fully-fledged Turtle Rescue Programme within the Two Oceans Aquarium Foundation, the non-profit, public benefit partner of the Two Oceans Aquarium. This programme successfully rehabilitates and releases hundreds of endangered sea turtles each year, and works closely with communities and through integrated educational programmes to instil a sense of pride and protection of the ocean in tens of thousands of children yearly.
Yoshi has also inspired a fundraising campaign called the #YoshiChallenge. "We are asking people to look at the epic journey that Yoshi has undertaken and help us to help more turtles like her. Through the #YoshiChallenge we would like to honour Yoshi's journey and raise funds to rescue more turtles and create the next generation of ocean champions through education," says Maryke Musson. You can contribute to the #YoshiChallenge here.
About Yoshi's journey
Yoshi the loggerhead turtle arrived in Cape Town in July 1997 on a Japanese fishing vessel as a small 2-kilogram juvenile with a very distinctive injury on the side of her shell. The captain of the fishing vessel named her Yoshitaro, after the cook onboard who was rather small in stature himself. He contacted the Two Oceans Aquarium and asked for help. The Aquarium took the turtle in and pretty soon, staff and visitors to the Aquarium alike, had fallen in love with this feisty little turtle.
Through working with Yoshi, over the years Aquarium staff gained confidence in handling sea turtles and general turtle husbandry and started caring for stranded turtle hatchlings as well as occasional larger stranded and injured turtles.
Over her 20 years at the Aquarium, Yoshi grew to a formidable 180 kilograms and was very aptly known as the "Queen of the Exhibit". At approximately 25 years of age, Aquarium staff knew she was maturing and her breeding instincts started kicking in. After much research and discussion, it was decided that it would be in her best interest to be released. The next 18 months were spent preparing her for life back in the ocean, which included daily exercise to increase her fitness levels.
On 16 December 2017, the Two Oceans Aquarium released Yoshi back into the ocean. Weighing 183kg, Yoshi was released 27 nautical miles south-west of Hout Bay in 20.6°C water. Her journey took her along the west coast of Africa to Namibia and Angola, where she spent some time. She then turned around and headed east past Cape Town, and is now officially in Australian waters.