Tracking Bob: Cruising past Gqeberha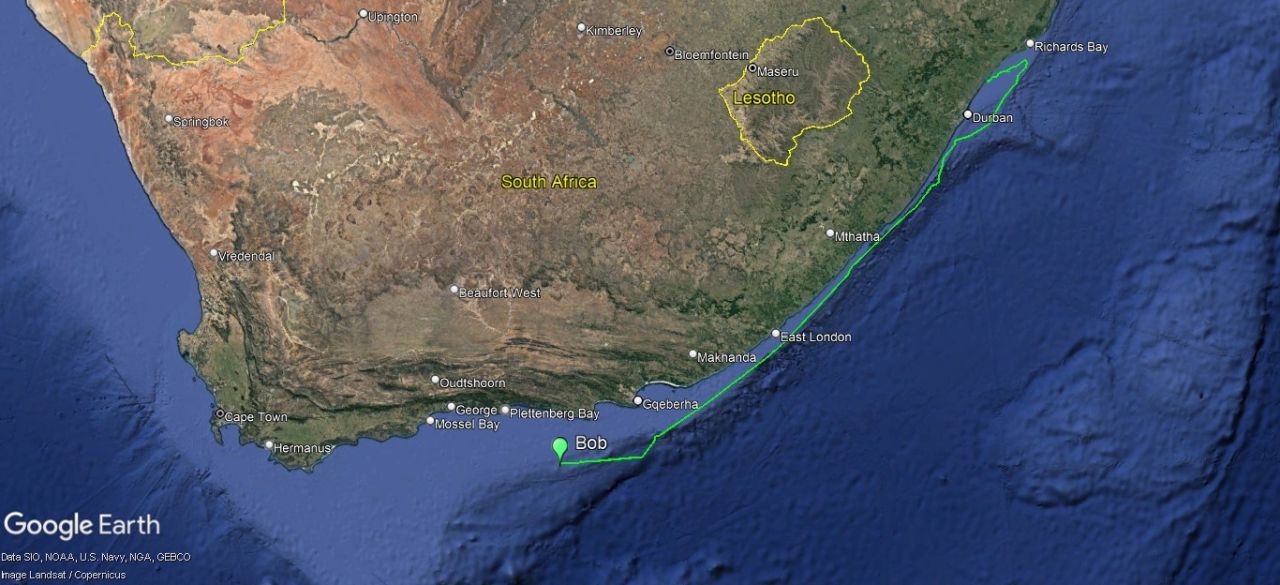 Bob's journey so far:
Update #4: 16 February 2023, by Talitha Noble
Once again, what a busy few days it has been for our travelling turtle - Bob is certainly not going anywhere slowly!
When last we left him, Bob had come up for breath in the Eastern Cape, at the exquisite 100m waterfall that falls straight into the ocean. Since that point, he has travelled a further 70km, taking his total distance covered to just over 1 100km, in only 19 days!
Looking at the maps, it is really remarkable to see how consistently Bob remains right on the edge of the continental shelf. And so, whilst Bob is travelling fast, he is not travelling at the fastest current speed possible, indicating that he is in control, rather than simply drifting.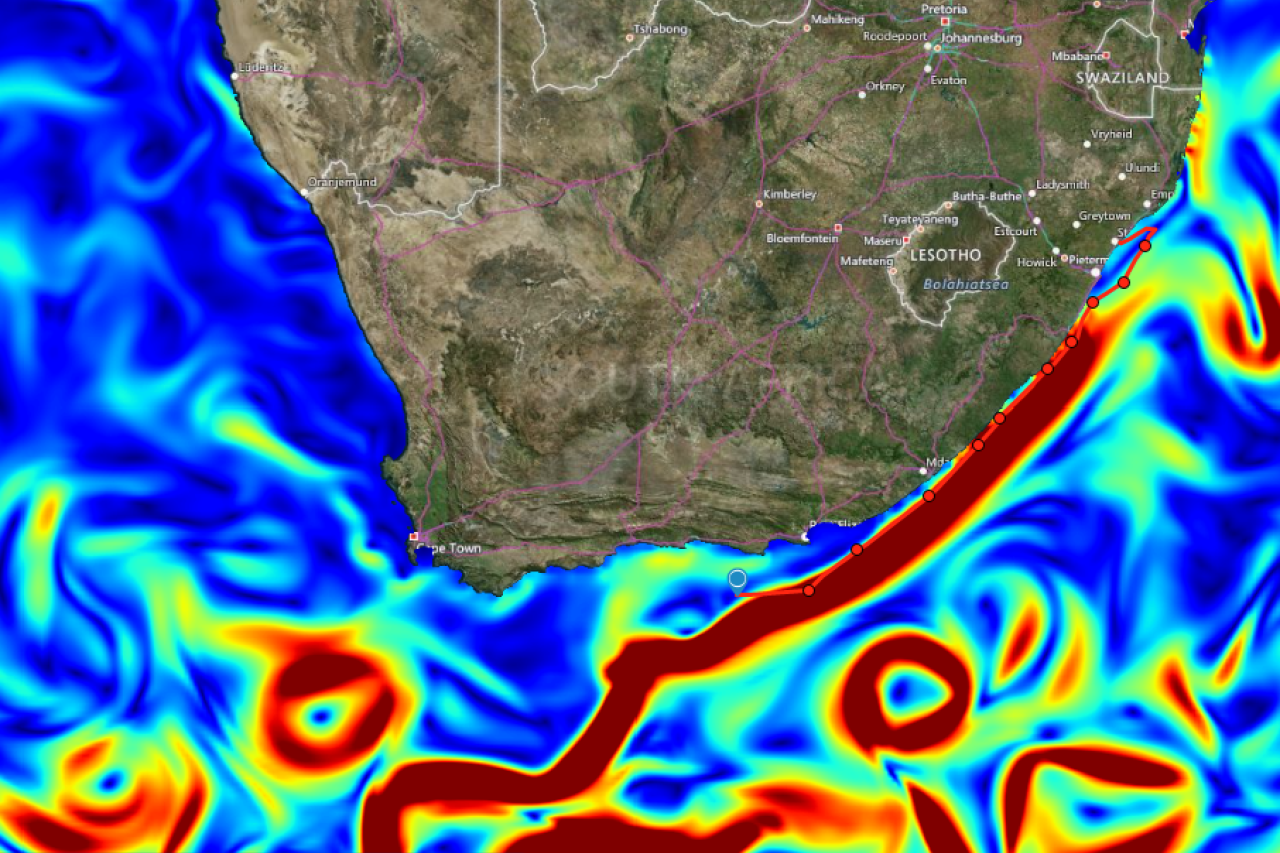 Donny, a juvenile loggerhead who we tracked from July last year, took a different approach and headed straight for the fastest part of the current, in open ocean (and in REALLY deep water) - what a thrill that must have been!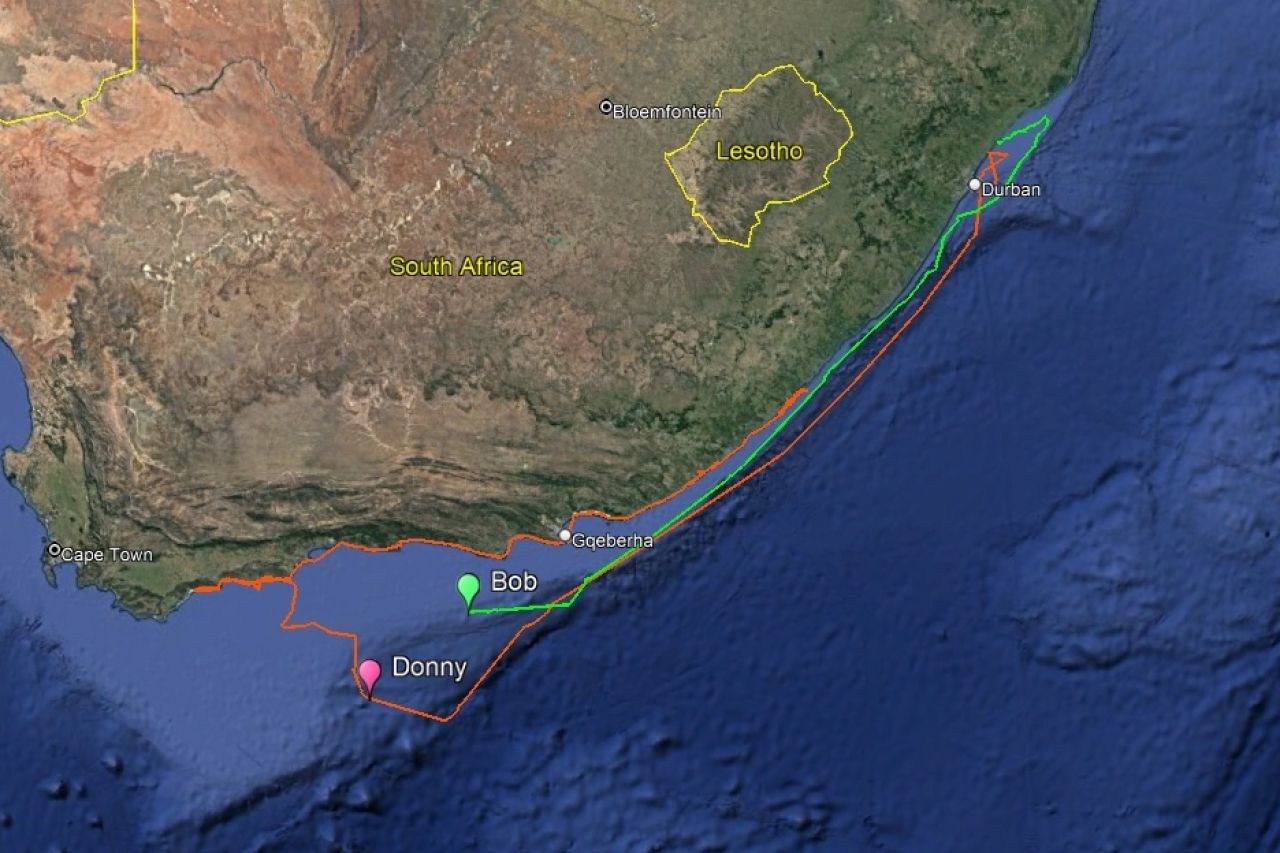 After passing through the Pondoland Reserve over the weekend, Bob has swum past the small Marine Protected Area of Hluleka. This special stretch of coast has magnificent sub-tidal reefs teeming with bream, blacktail and zebra fish (perhaps Bob plans on visiting these fishy friends later on in his travels). He also swam right along the edge of the Dwesa-Cwebe MPA, a protected spawning and nursery ground for white steenbras and dusky-kob.
Next on his list was hanging out with some of the "Marine Big Five" around Nelson Mandela Bay, especially the African penguin, which can be found within the Addo Elephant National Park MPA. I am sure he saw some epic Cape gannets while cruising past Bird Island!
On Tuesday, Bob shifted from a south-westerly direction to a westerly direction and moved into a slightly faster part of the current. This allowed him to visit a super-cool offshore MPA called the Port Elizabeth Corals. This small Marine Protected Area protects some fascinating cold-water corals and the many animals that depend on these little-known, and unusual, animals. As Bob swam through, he was probably keeping his ear attentive to the sound of drumming, the noise that kingklip make when they aggregate for spawning.
But, spawning season has not yet started, so maybe Bob made a mental note to swing past this area again in a few months time! What a cool experience that will be to add to his ocean adventures!
Catch up on Bob's story
During his eight years at the Two Oceans Aquarium, Bob inspired hundreds of thousands of people to love the ocean and its abundant life just that little bit more. Now that Bob has returned to the ocean, he'll continue to be an incredible turtle storyteller as he sends back data about his adventures. Meanwhile, we'll do what we can to protect his ocean home.
If you missed out on any part of Bob's story, you can catch up here:
Go to external page:
Click here to sign up for updates about Bob and other turtle news