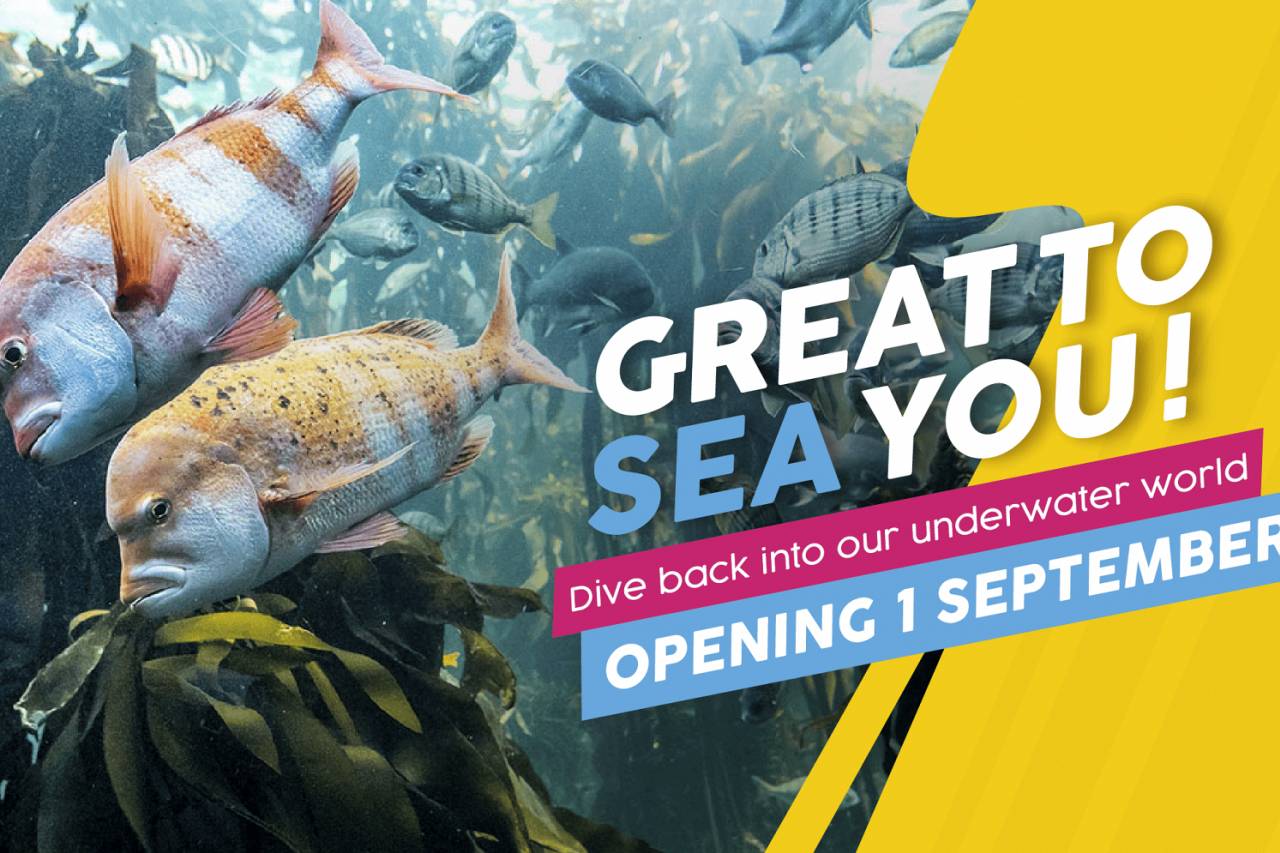 One of our most iconic exhibits is the Kelp Forest Exhibit, one of only a small number of above-ground living kelp forests in the entire world, and the only one in the Southen Hemisphere. During the lockdown, in efforts to reduce the maintenance needed while we were closed, we made the decision to remove the kelp from this exhibit and install artificial hiding spaces for the fish instead. Now, it's time to reforest the Kelp Forest Exhibit!
In order to restock this exhibit with kelp, the Aquarium's collections team headed out to the natural kelp forests of Table Bay to retrieve fresh specimens of sea bamboo that were the perfect size for our Kelp Forest Exhibit.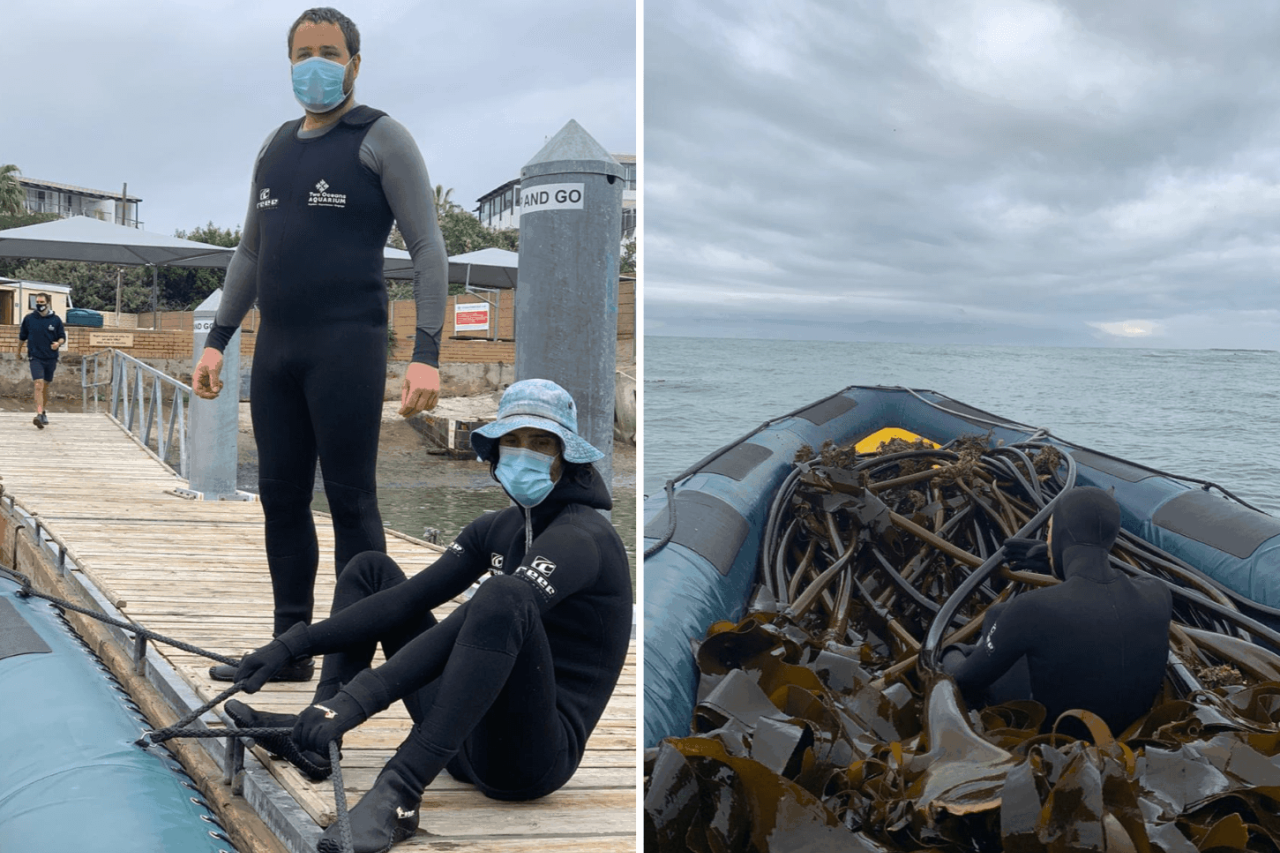 Although the giant fronds of sea bamboo reach the surface of the ocean in many places, because we want our ecosystem to grow, we couldn't just pull it roughly from the surface. The collections team's scuba divers needed to head down to the seafloor to retrieve the holdfasts - the root system of the kelp. These holdfasts allow the kelp to harvest nutrients and stay attached to a rock, which is just as necessary in an aquarium exhibit as it is in the ocean.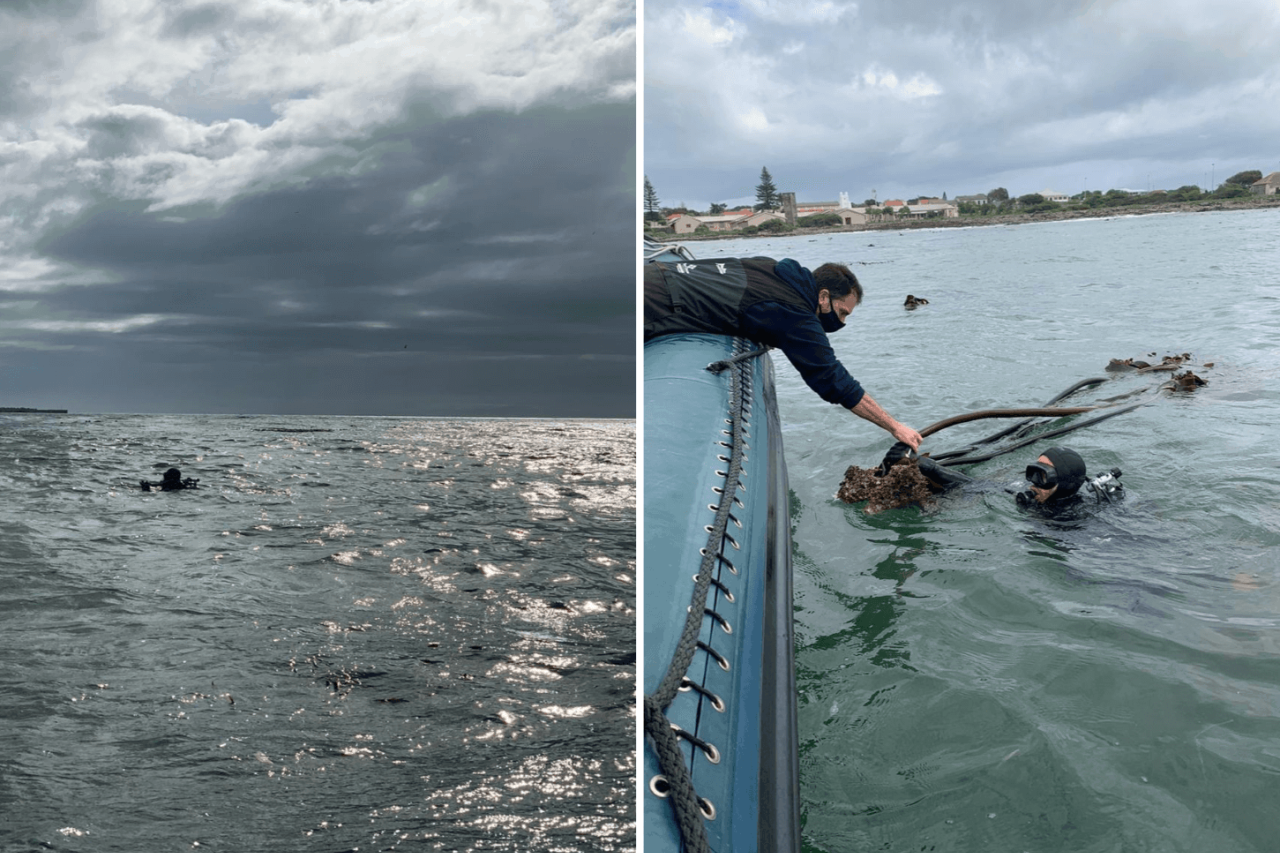 And then it was time for the divers to hop in and get to work!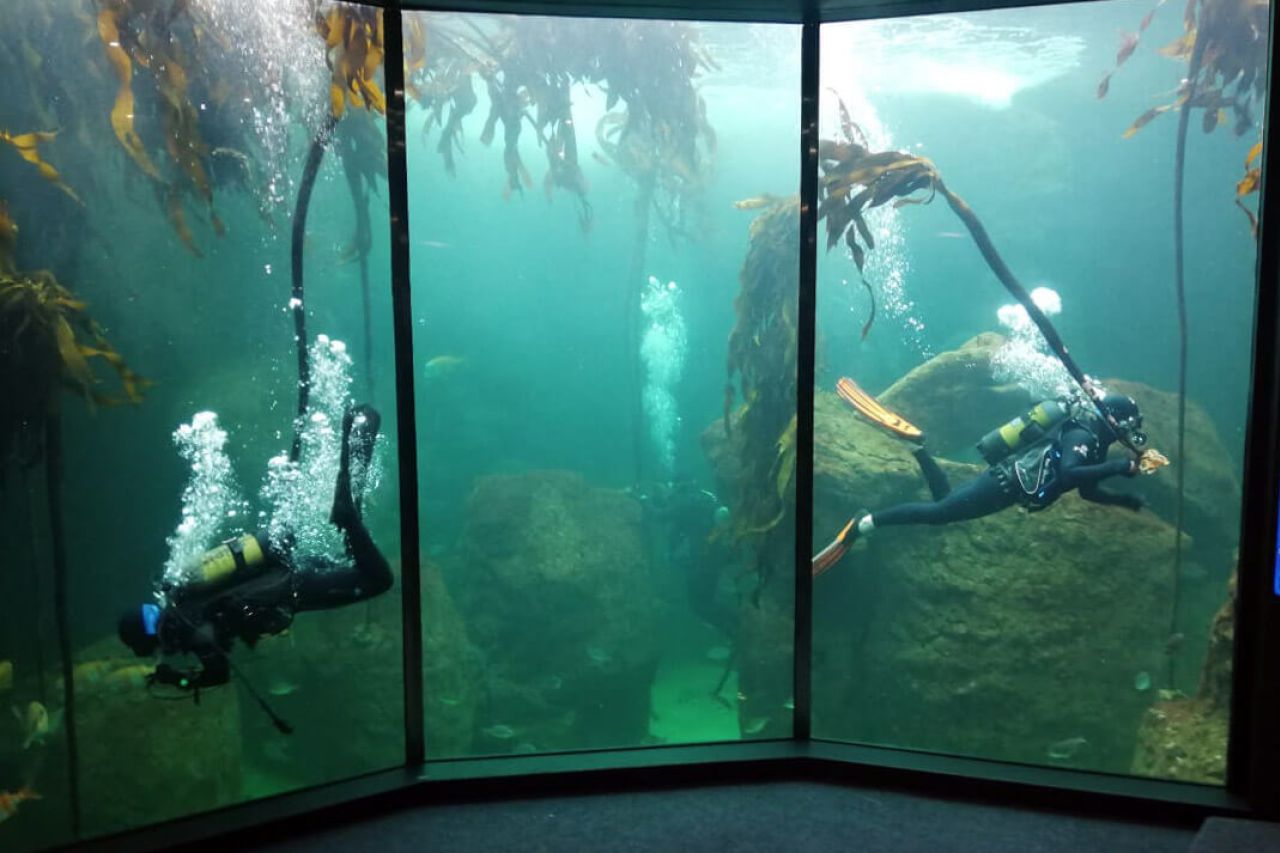 From the looks of things - the fish are excited to have their natural kelp back too!
Did you know: The white steenbras fish in the Kelp Forest Exhibit are among the few animals (aside from some of our staff) that have been here since the Two Oceans Aquarium first opened in 1995.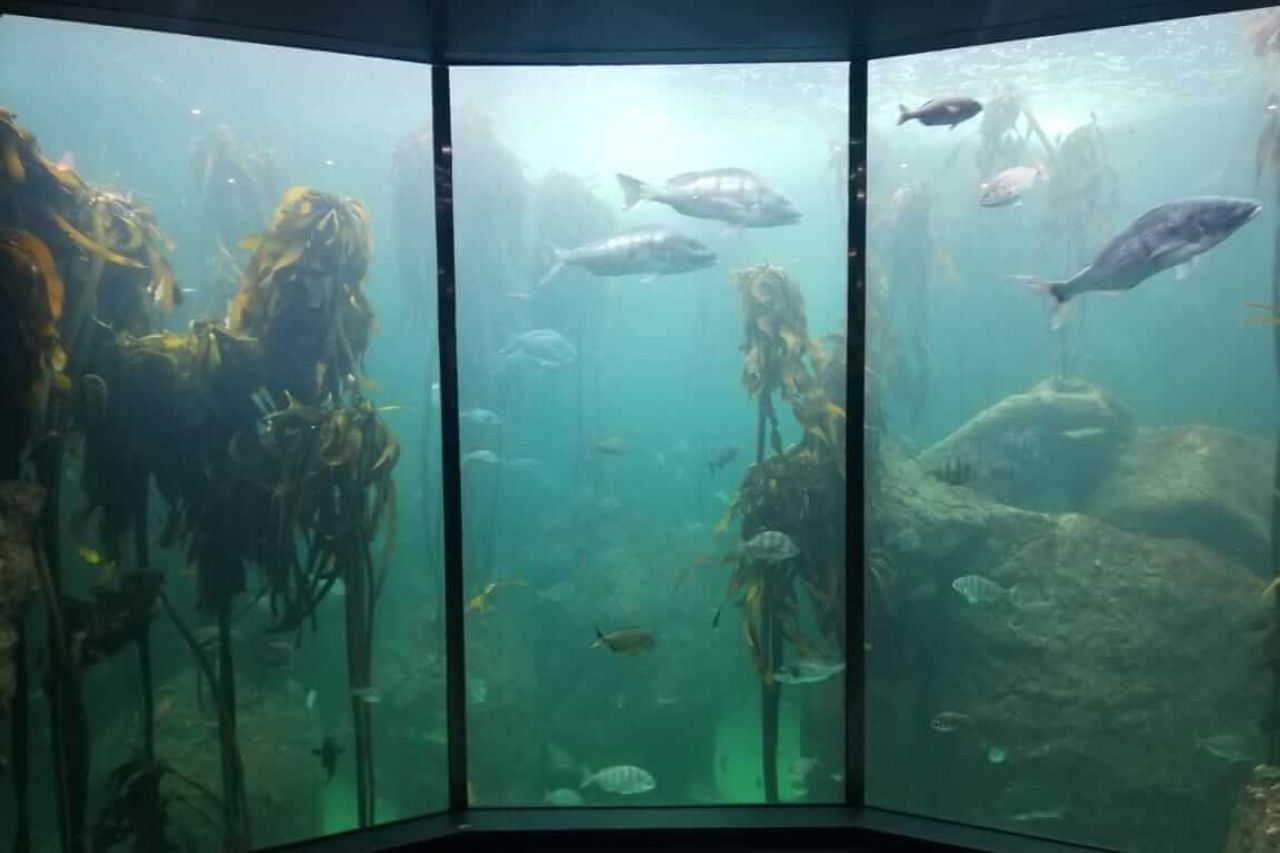 And the rockhopper penguins are excited too - they haven't been allowed to swim in the Kelp Forest Exhibit while the fish haven't had the kelp to hide amongst.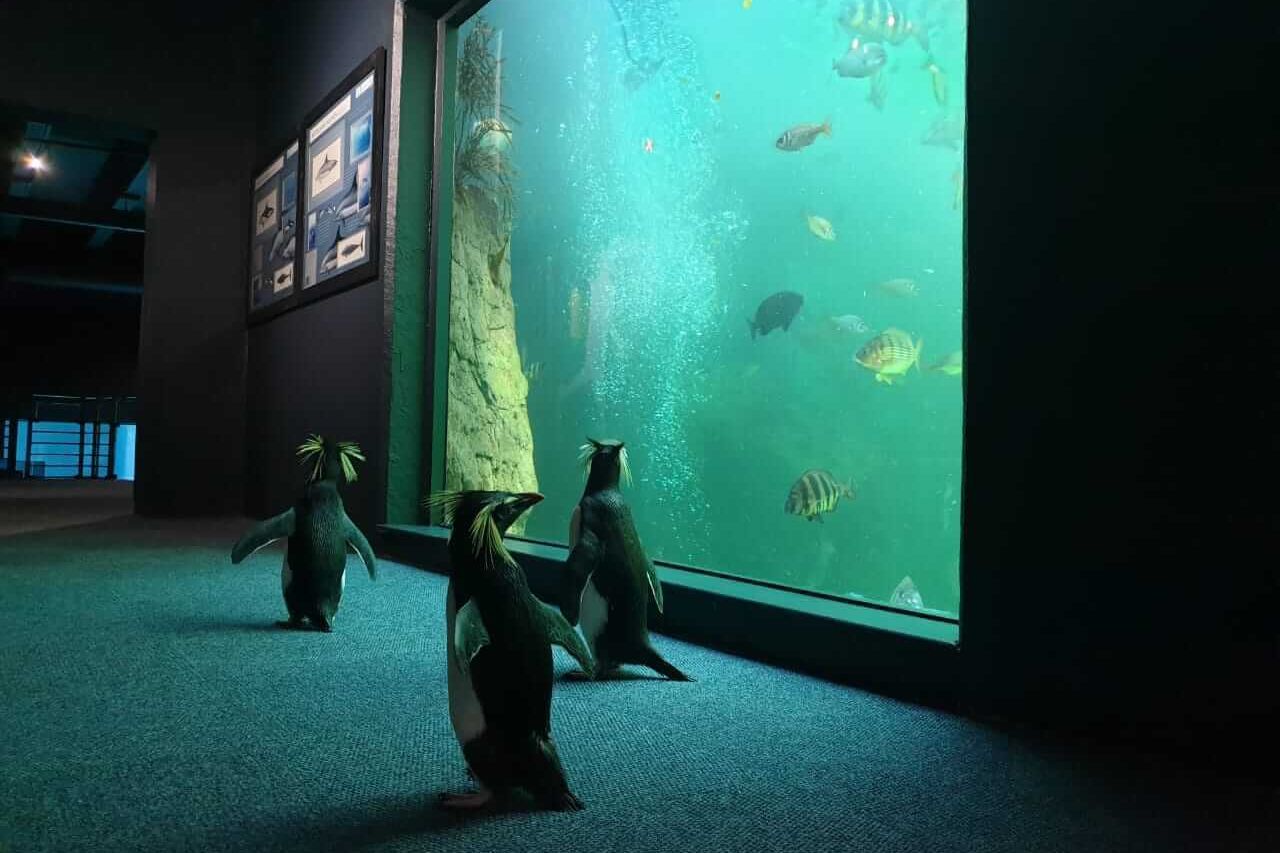 It will be so great to see you all again! Get your tickets here and get ready to dive back into our underwater wonderland!