TheI&J Ocean Exhibithas a newcomer - Geri, a three-flippered green sea turtle!
Geri has been in the care of the Two Oceans Aquarium Foundation's turtle rehabilitation team for some time, and will be completing the final phase of her rehabilitation in the larger space that this exhibit offers before being released back into the wild.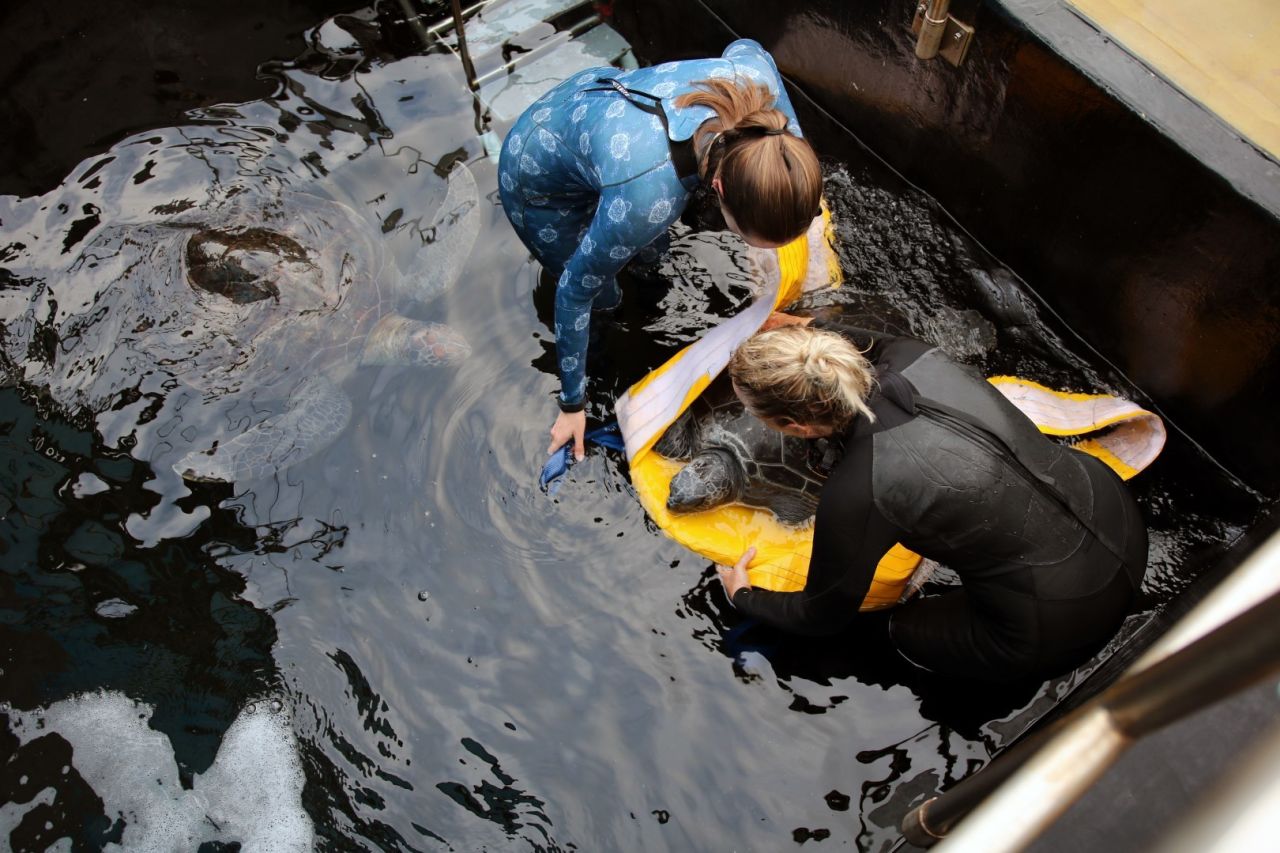 A 48kg Geri was rescued on 25 July 2021 at Paternoster - an unusual location for green turtle strandings! She was clearly missing her front left flipper, which appeared to be an old injury, but also had serious injuries and infections which hampered the movement of her remaining right flipper. Lacerations on her right flipper were deep enough to expose bone, definitely a cause for concern!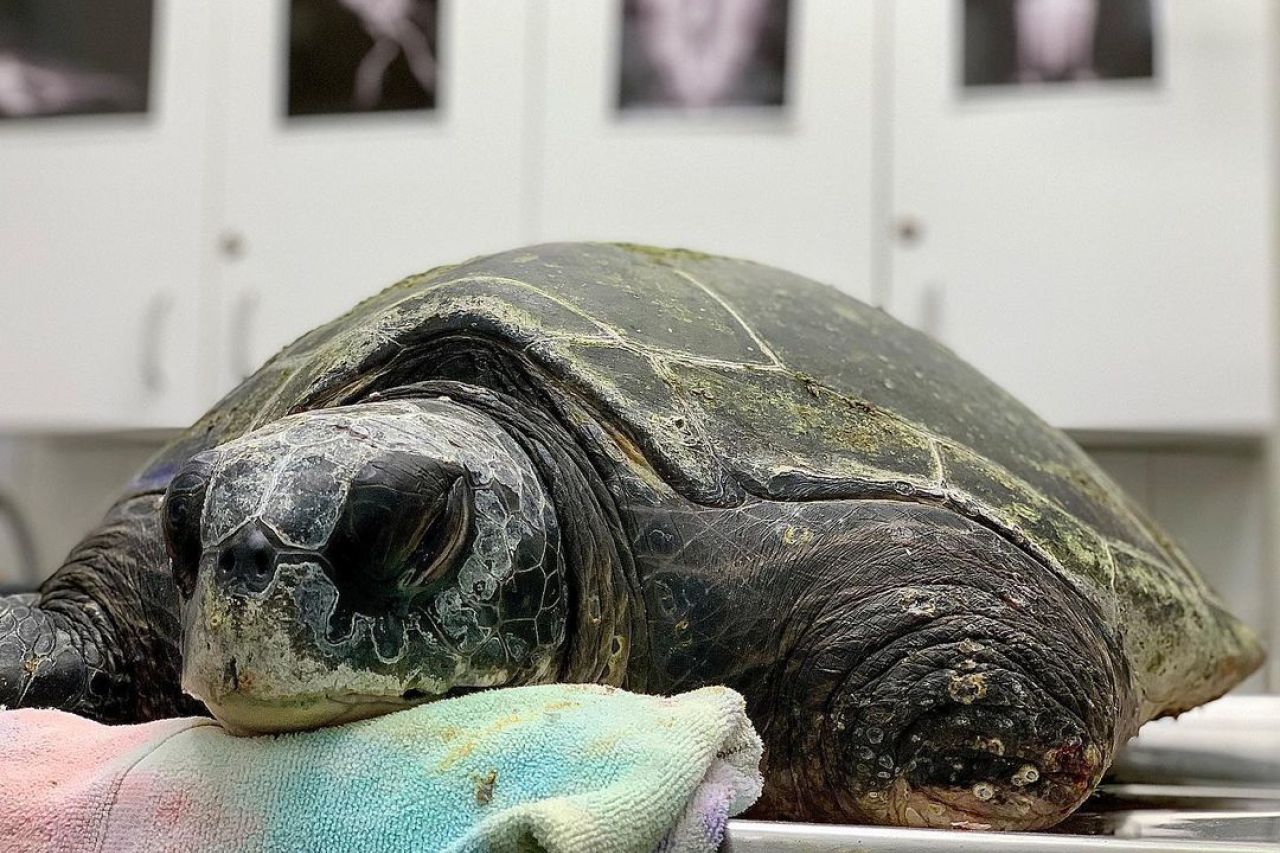 Geri proved to be a real fighter, despite her initial weakness. After thorough debridement of her wounded flipper, she responded very well to treatment with antibiotics, analgesics and fluids. She is very strong, and when introduced into the Exhibit, easily outswam Bob, even though she only has a single front flipper!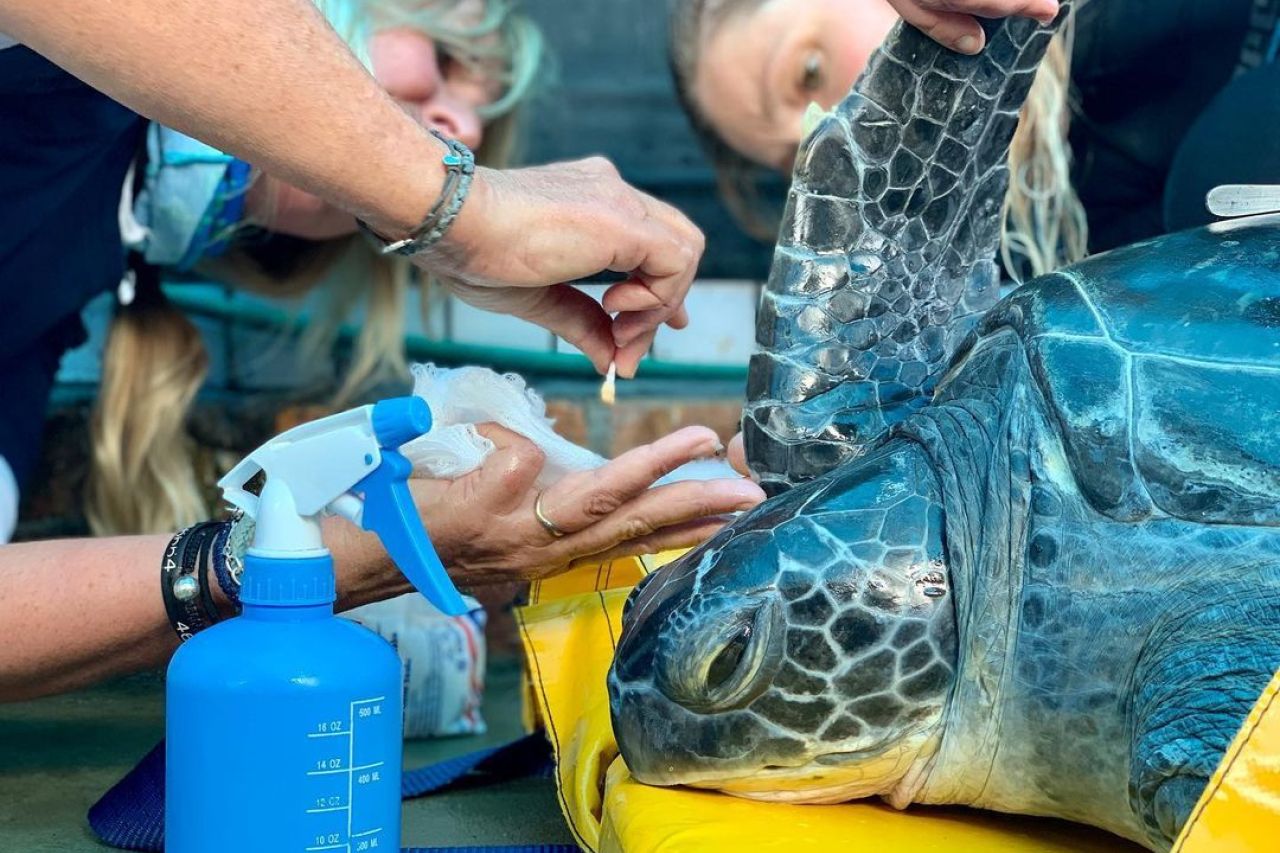 Geri was named after Tracy Whitehead, the Two Oceans Aquarium Foundation's completely voluntary coordinator of the sea turtle rescue network. Tracy, known as "Geri" to her close friends, made the trip from Paternoster to Cape Town to recover this stranded sea turtle and deliver her to safety, so the name was definitely fitting!
"Geri is very special for me, being found in my neighbourhood allowing me to be the one to actually fetch her off the beach rather than just co-ordinate from a distance, this was really big for me.

Seeing her injuries when we got to her was a real worry but I soon realised that she is a tough girl and had obviously made it through the worst when she lost her left flipper, an injury that had healed already."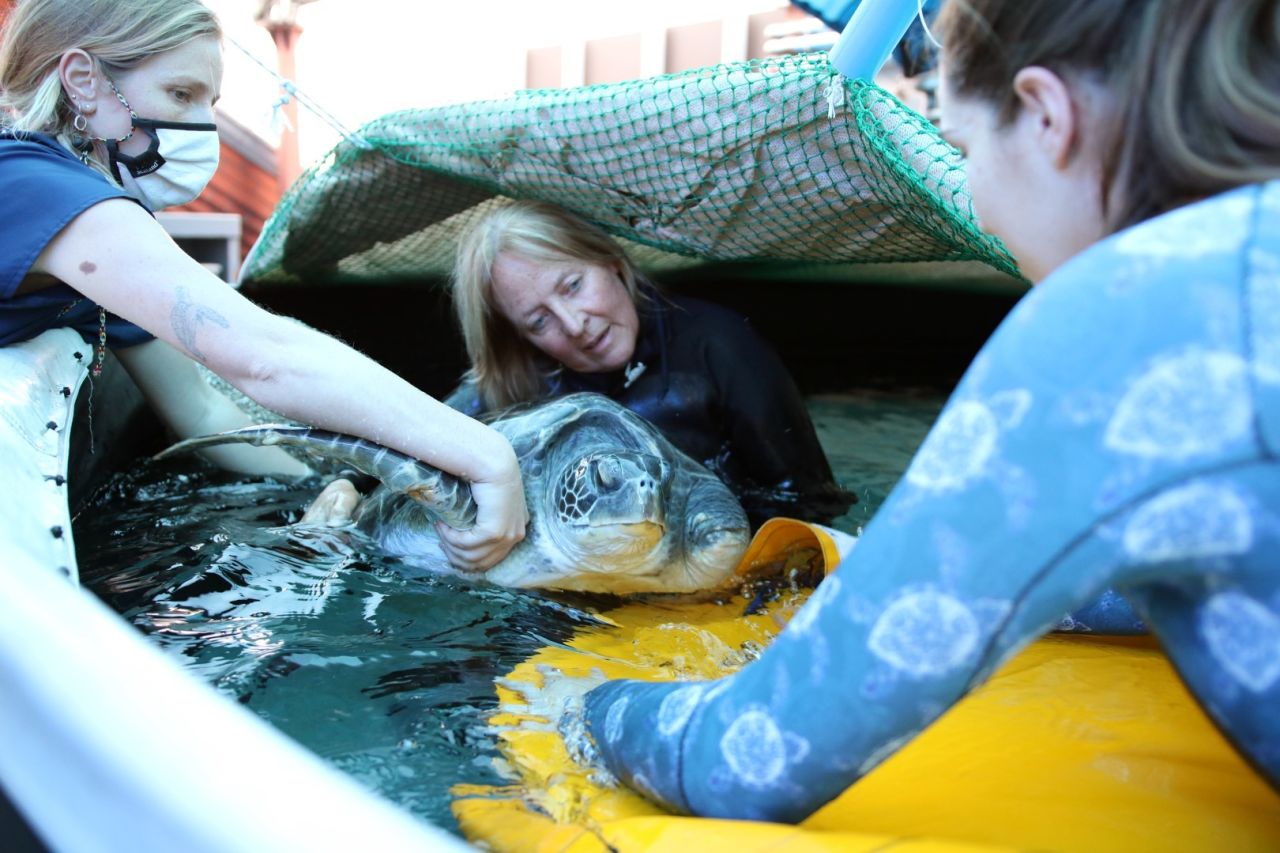 Geri is an endangered green sea turtle, a species that does not nest in South Africa, but which regularly passes through our waters. Like Bob and Harry, two other green turtles Geri will be sharing the I&J Ocean Exhibit with, these turtles are at an increased risk of encountering humanmade hazards in the ocean, so we have a responsibility to do what we can to help them.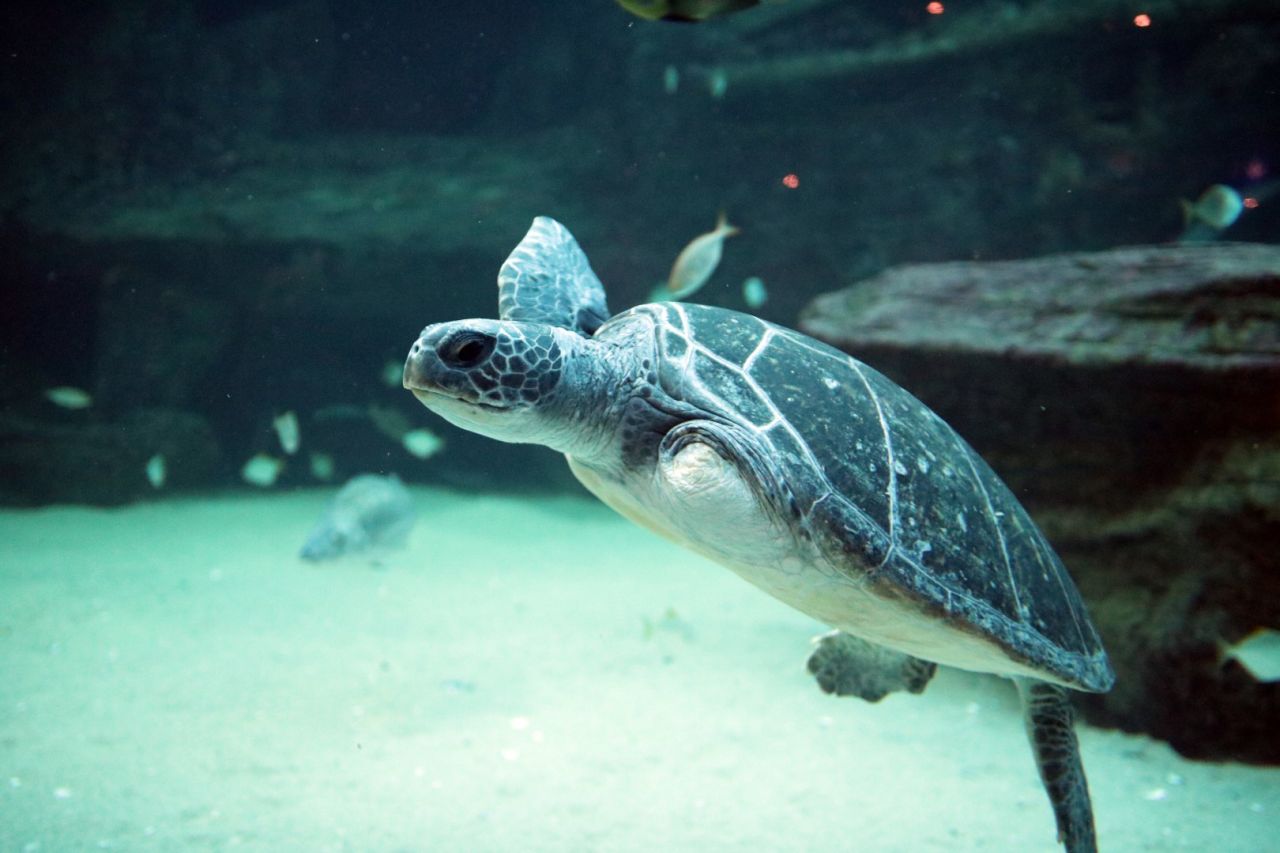 The release date for Geri has not been set, but her status will be reviewed continuously and we are not expecting her to be in the I&J Ocean Exhibit for long. Be sure to visit this special turtle on your next stop at the Aquarium, and wish Geri some quick healing!