If you enjoyed yesterday's delicious, sustainable hake fish cakes from Head Chef Lucio de Allende, then you'll love today's recipe! Mild yellowtail curry is one of chef Lucio's favourite dishes to prepare when providing world-class catering to functions at the Two Oceans Aquarium's venue, but it's also one of his family's favourites!
Lucio would like to share this recipe with you, which uses locally caught Cape yellowtail, a fish which is both tasty and a sustainable choice on the WWF SASSI Green List. Enjoy!
Pro-tip from chef Lucio: Don't stir your curry once the fish is added, as this could break up the pieces. Rather "lift" spoonfuls of the curry up to the surface gently to mix it.
Why yellowtail?
Line-caught Cape yellowtail (Seriola lalandi) is an iconic South African fish; it is one of the most commonly caught linefish in our waters and is a very common sight at fishmongers across the country. It is also one of our most sustainable, and delicious, seafood options for those looking to make better choices about what they consume.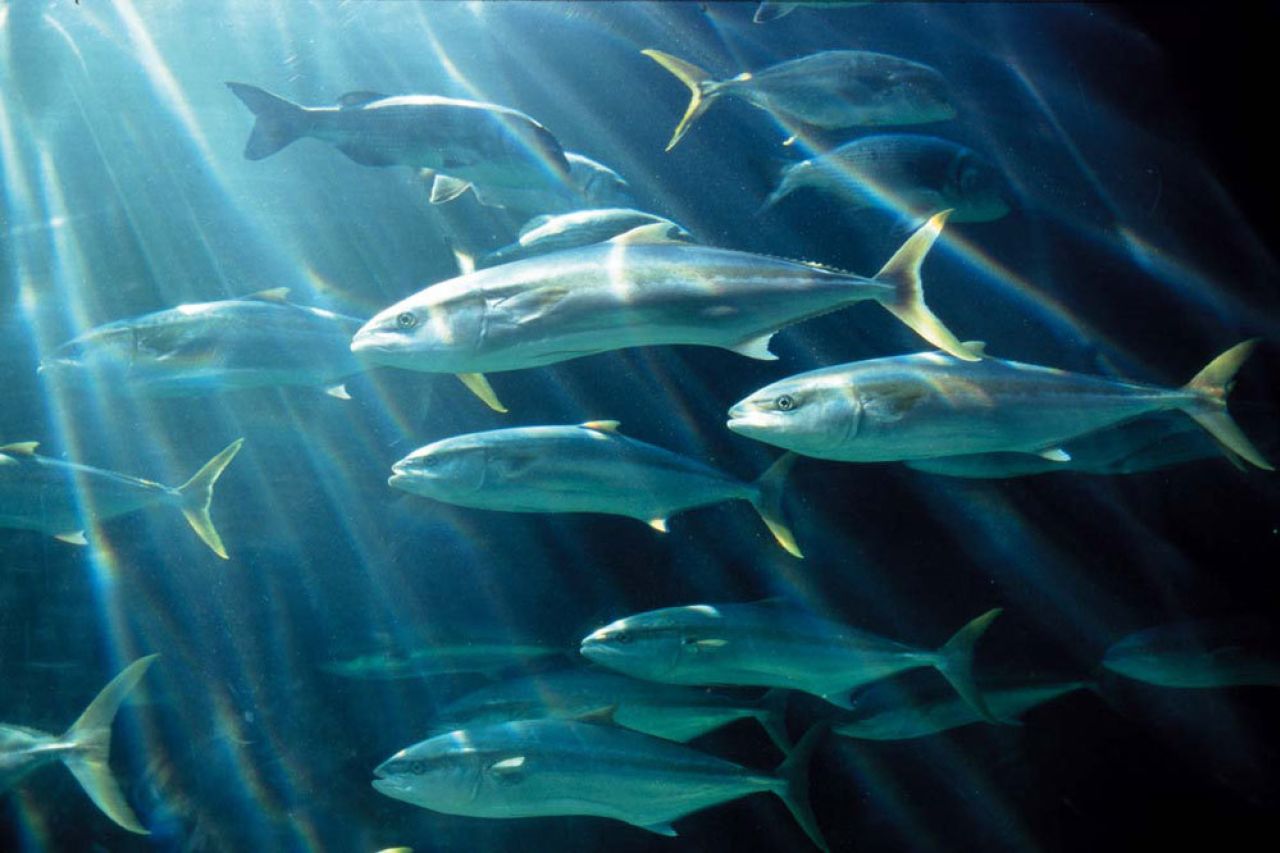 Cape yellowtail is a fast-growing species and reaches sexual maturity in about three years, a factor that allows it to recover more quickly from fishing pressures than slower growing species. Yellowtail migrations are also highly unpredictable, another factor that prevents their overexploitation.
Yellowtail are caught by pelagic line-fishing, which means that they are caught using the rod-and-reel method off of boats in deep waters. Line-fishing is already a fairly selective fishing method as bait choices and the release of caught animals can reduce harm to non-target species, particularly those that are threatened or protected, and because yellowtail are caught in open water, many of South Africa's overexploited reef species are automatically excluded.
For these reasons, and based on numerous assessments of the wild yellowtail population, the WWF South African Sustainable Seafood Initiative place Cape yellowtail on the SASSI Green List - a sustainable choice.