From 13 to 16 May 2021, 70 women walked 100km through rain and shine to raise funds for conservation and other excellent causes as part of the annual Lighthouse 2 Lighthouse Ladies Charity Walk. Aged between 21 and 80 years, and coming from all over South Africa, they shared one common interest - a love of the coastline and a desire to enact change by supporting impactful causes, like the sea turtle conservation work being carried out by the Two Oceans Aquarium Foundation.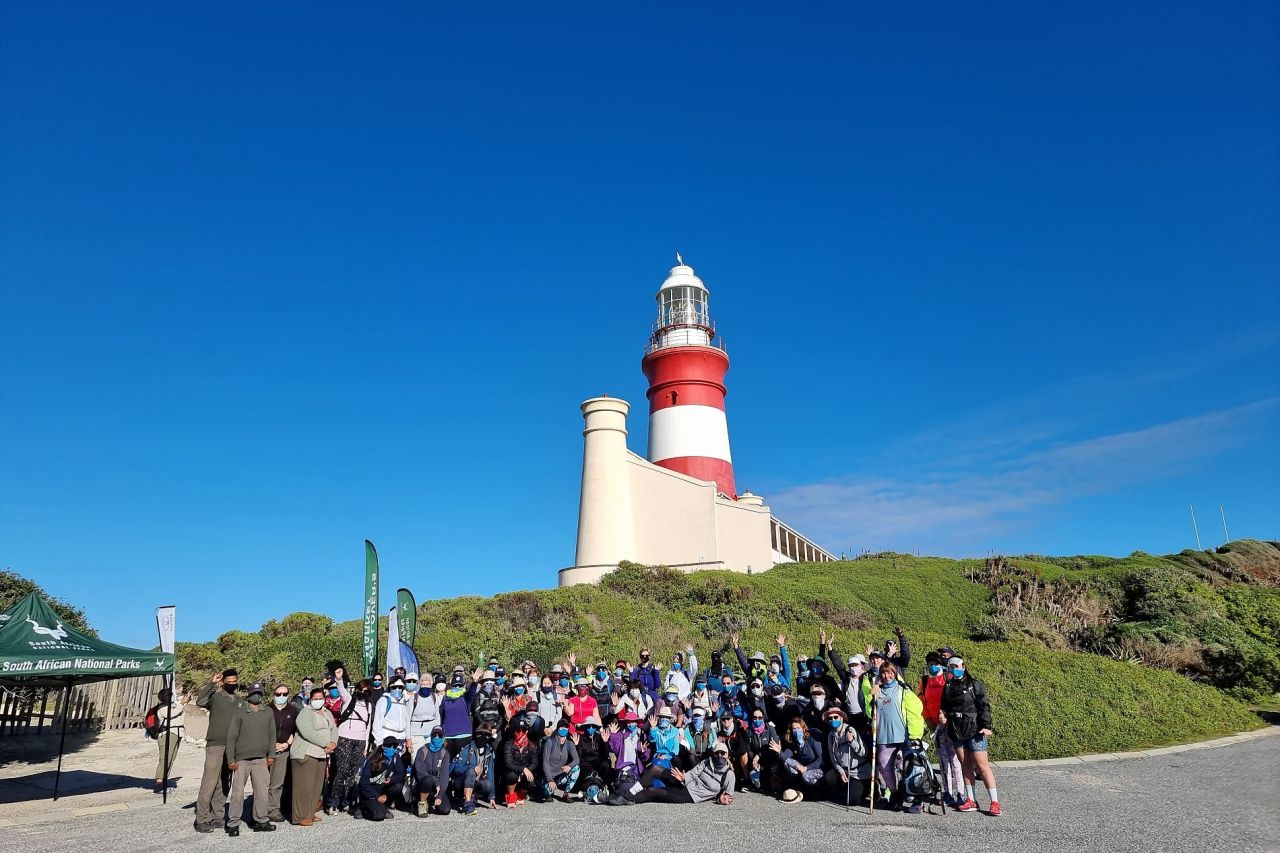 Joining this epic trek were Two Oceans Aquarium Foundation teacher Kirshia Govender and turtle rehabilitation team member Alexandra Panagiotou. This was an excellent opportunity for Kirshia and Alex to show their mettle and also teach the other participants about the conservation work they are involved with, and the issues affecting South Africa's endangered sea turtles.
Before the team began walking, Alex and Kirshia had the opportunity to do a short presentation to the walkers. During this time, they were taught what to do if they found a stranded turtle (more on that below) and about the need to be on the lookout for plastic pollution along the coastline. "It was really cool to see how excited the ladies got about the idea of helping turtles," said Alex.
"The cherry on top of this experience was being able to educate the women along the way, and just being able to share what we know and love and how to protect it," said Kirshia.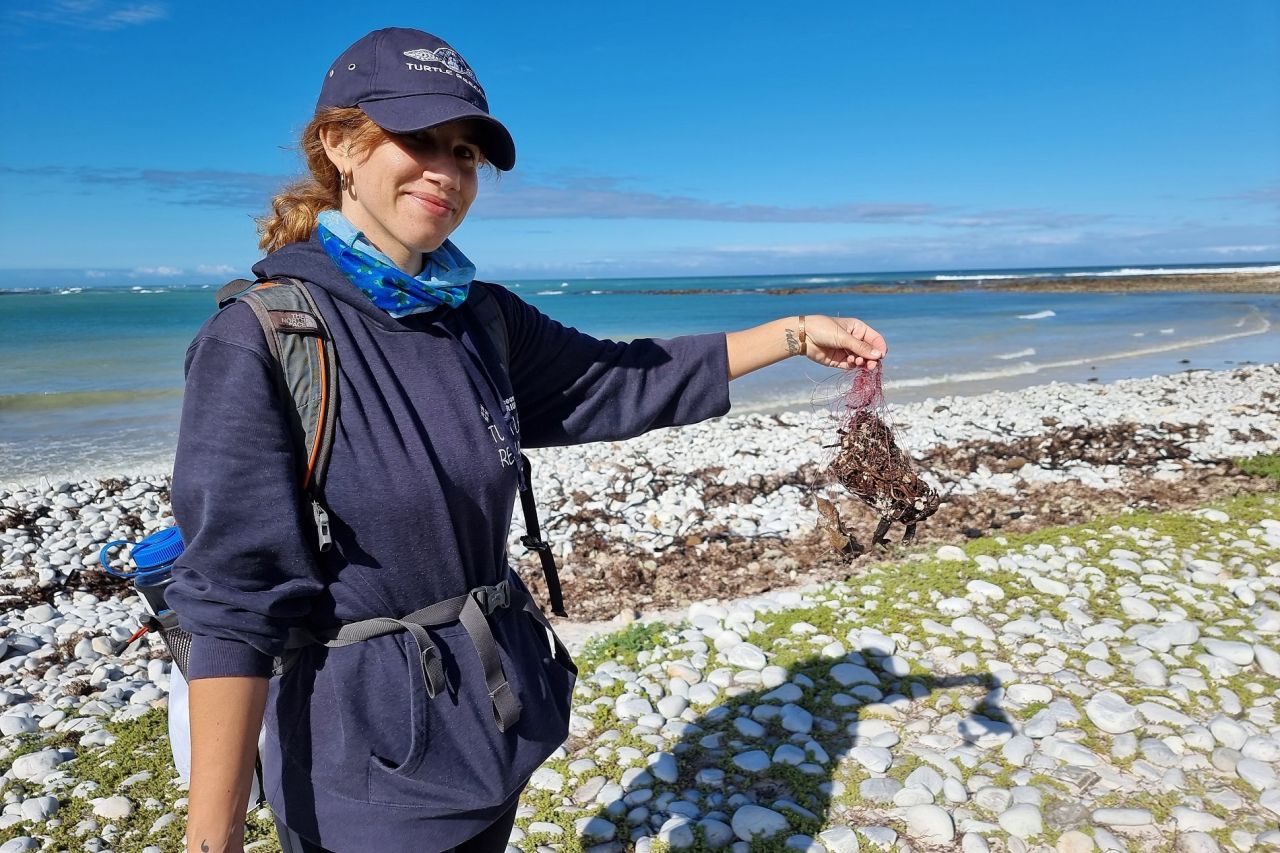 The 100km walk covered 20km on each of the first two days, and 30km on the final two - and with storm clouds appearing on day two, this was a tough trek through almost continuous wind and rain. Apparently, it rained so hard on day three, that the walkers set the 15-year speed record to get to shelter at the end!
Kirshia reflected that despite the unrelenting weather, walking with women who do this every year for such a good cause was inspiring, and the bad weather really showed the inner strength they carried! "Alex and I weren't quite as physically or mentally prepared as the other women - we didn't quite know what we were getting ourselves into! But they encouraged us, and checked on us the whole way. It was really inspiring how they helped us overcome this challenge so enthusiastically," said Kirshia.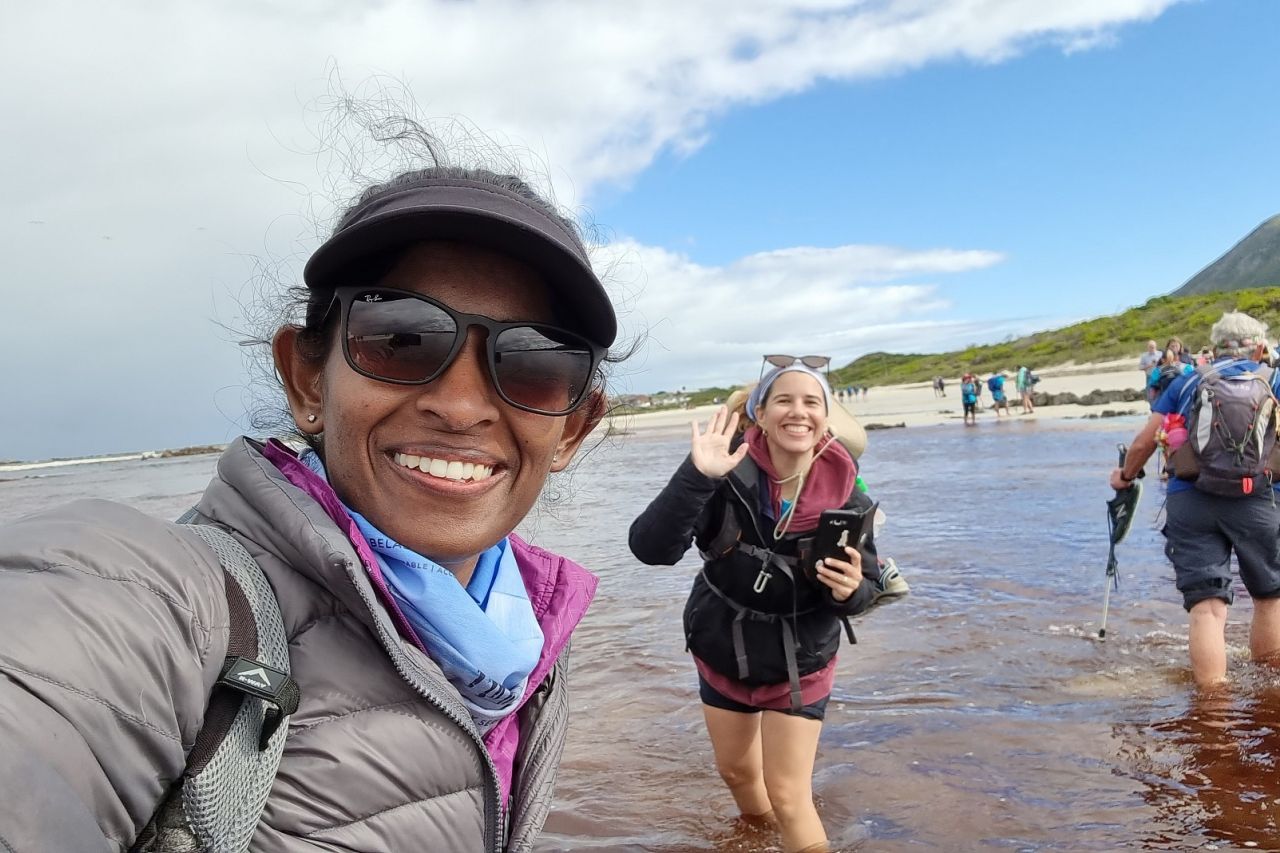 "Being new to South Africa, it was amazing to be able to have this experience and see so much of the coastline. Getting to know all these women from different backgrounds with Kirshia and being able to share our knowledge was incredible, but also to receive so much life experience and wisdom from them," recounted Alex.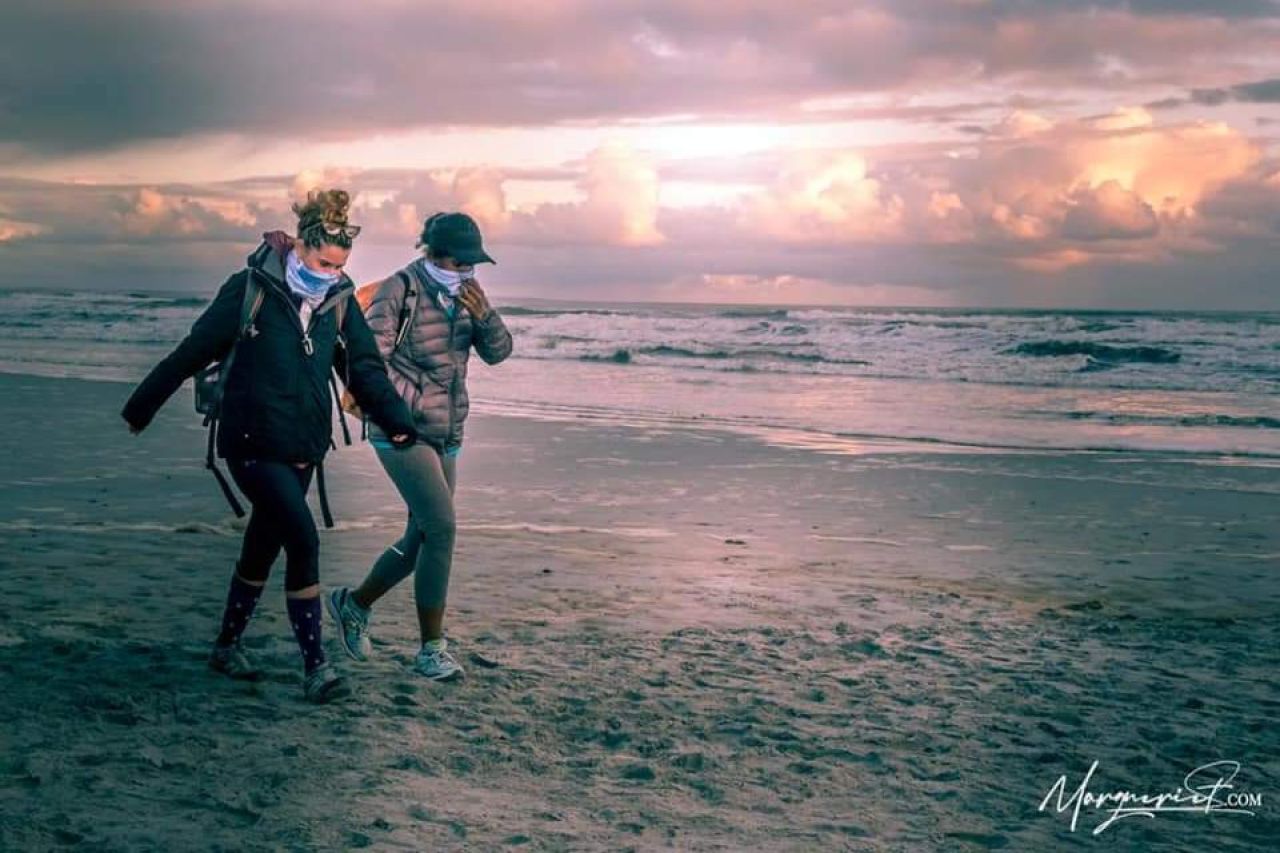 Show support
Lighthouse2Lightouse is a non-profit organisation that raises funds for charities that work in the Overstrand area. Along with our turtle rescue and rehabilitation work, other beneficiaries include child welfare, tree planting, schools, and family services - anything that uplifts their community.
You can also learn more about the work of the Two Oceans Aquarium Foundation here. From online courses and educational outreach programmes, to disentangling seabirds and nursing tiny turtles back to health, there is a lot of love and care in the work of Kirshia, Alex, and their team - work that is made possible by your ongoing support.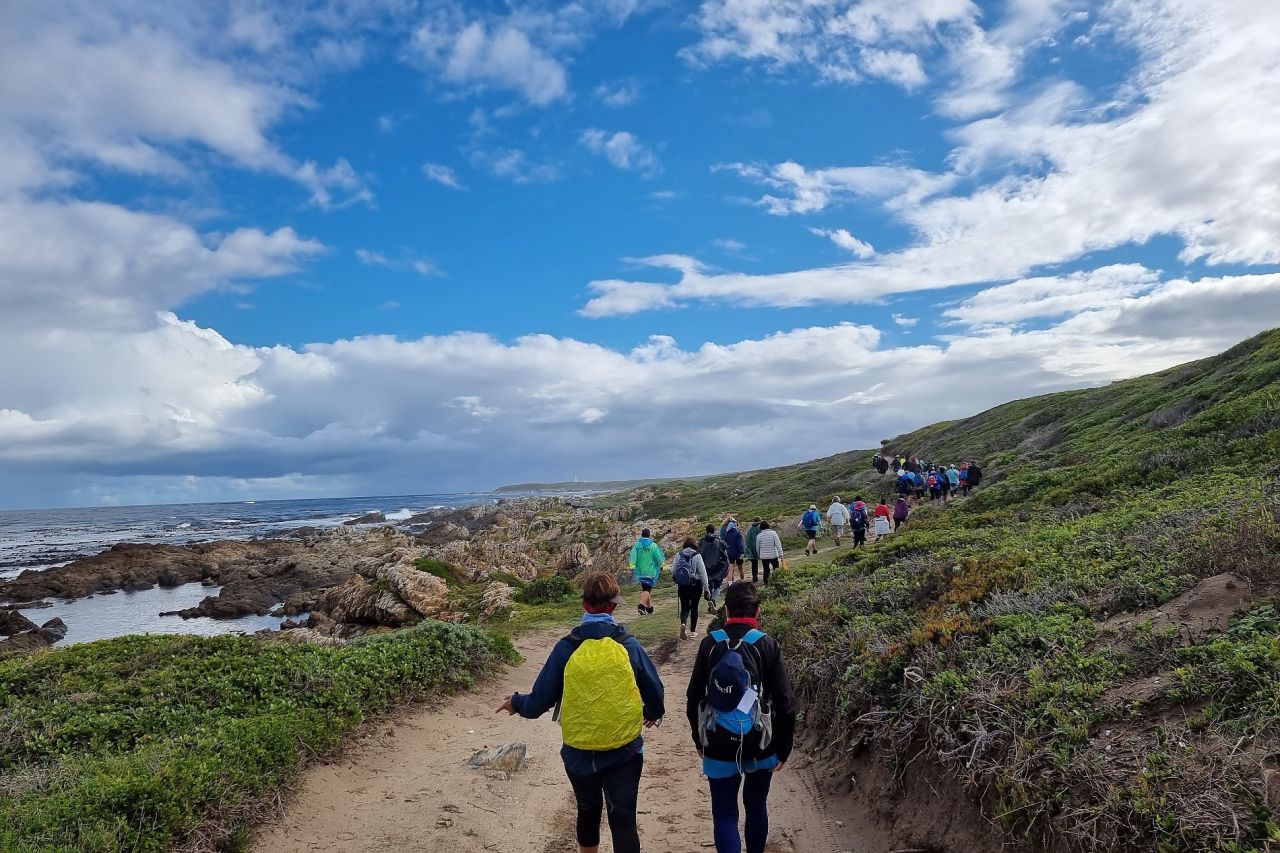 What to do if you find a turtle
Sea turtles, being warm and temperate-water animals, don't fare well in our icy Cape waters and it is crucial that they get help as quickly as possible if they become distressed and stranded. The team is here to help! Here's what you can do should you come across a marine turtle stranded on the beaches around the Western Cape: