Most of the rescued turtles that arrive at the Two Oceans Aquarium are tiny loggerhead turtle hatchlings, weighing just a few grams. But, every now and then, an adult loggerhead is rescued and needs help too!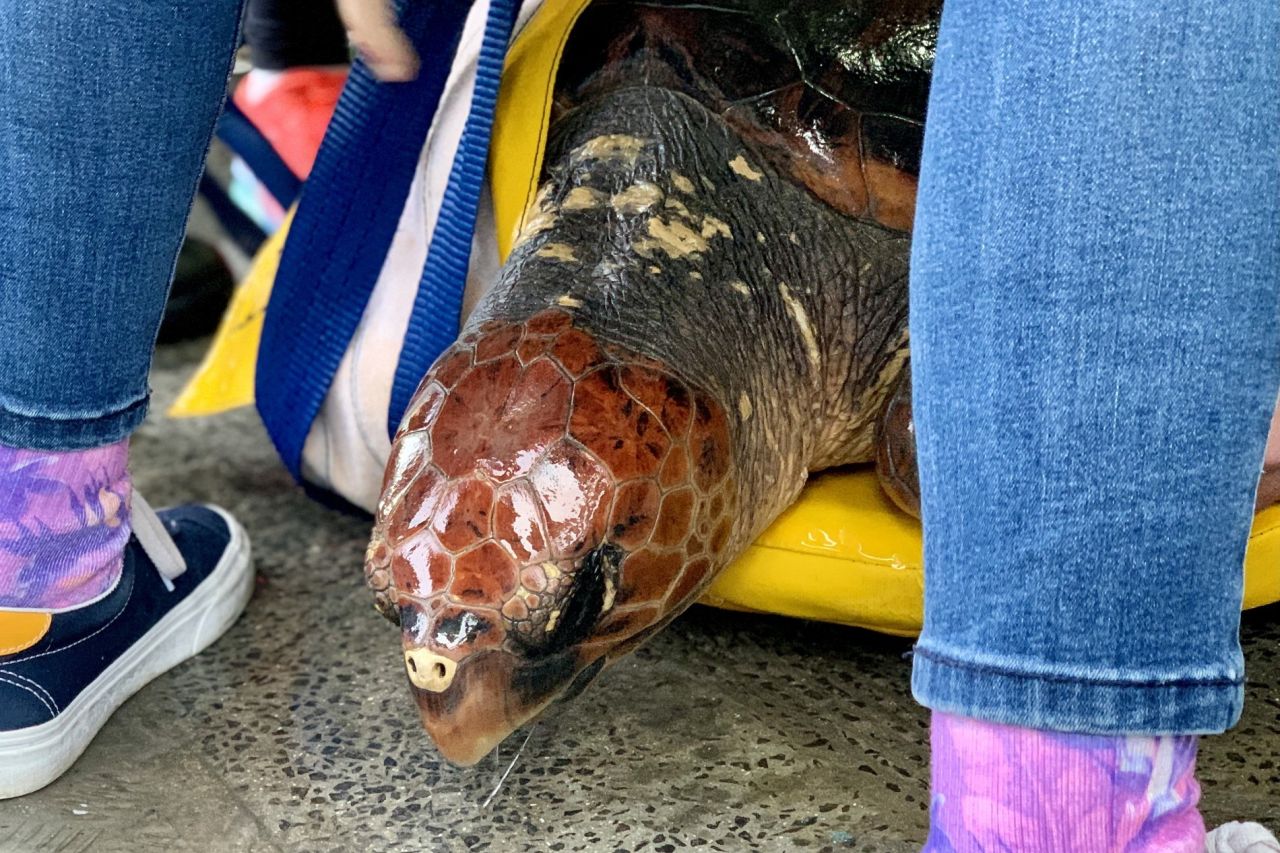 On 13 July, a 50kg female loggerhead sea turtle (Caretta caretta) was delivered into the capable hands of the Two Oceans Aquarium Foundation's turtle team. She was found stranded near Gansbaai, entangled in a ghost fishing net. Sea turtles breathe air, so becoming entangled in abandoned fishing gear can easily result in them drowning - this turtle was very lucky that she washed up before that could happen.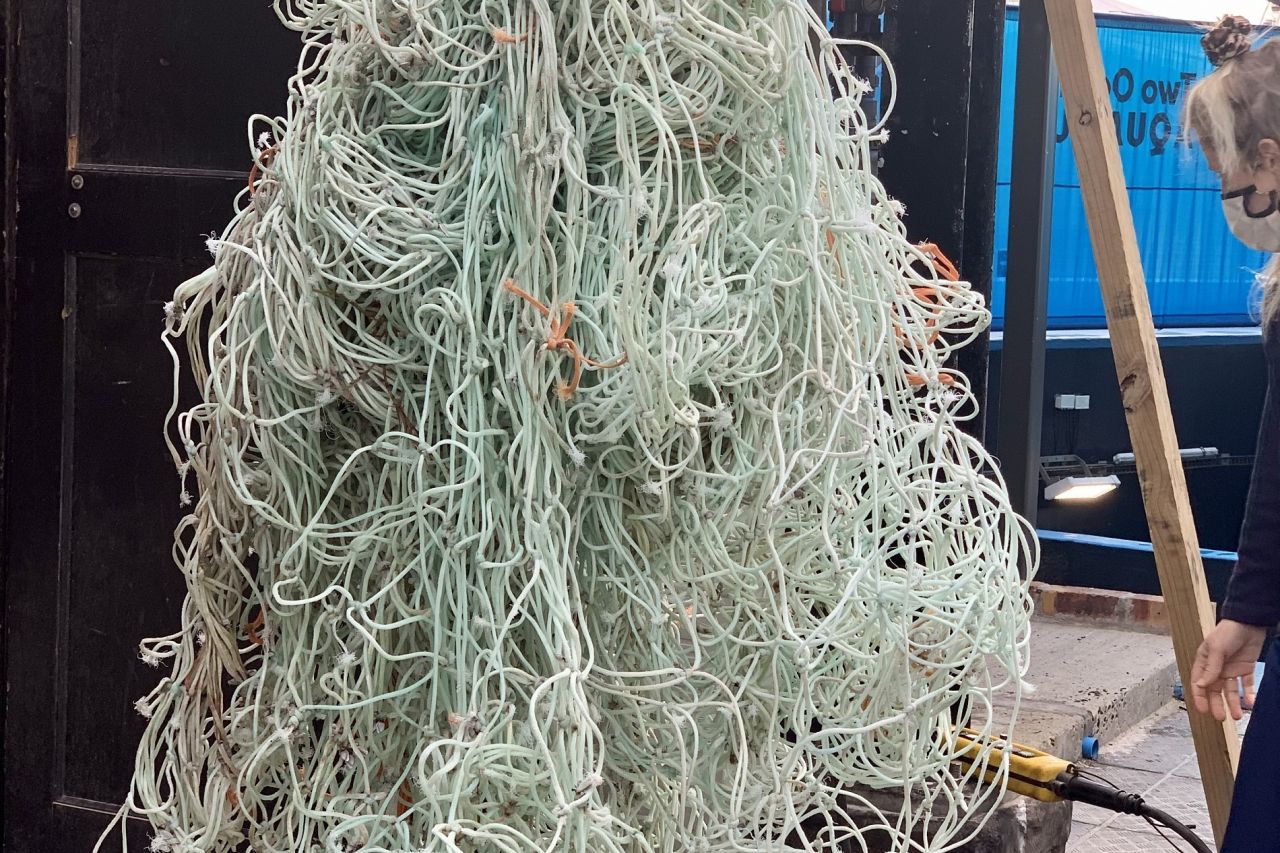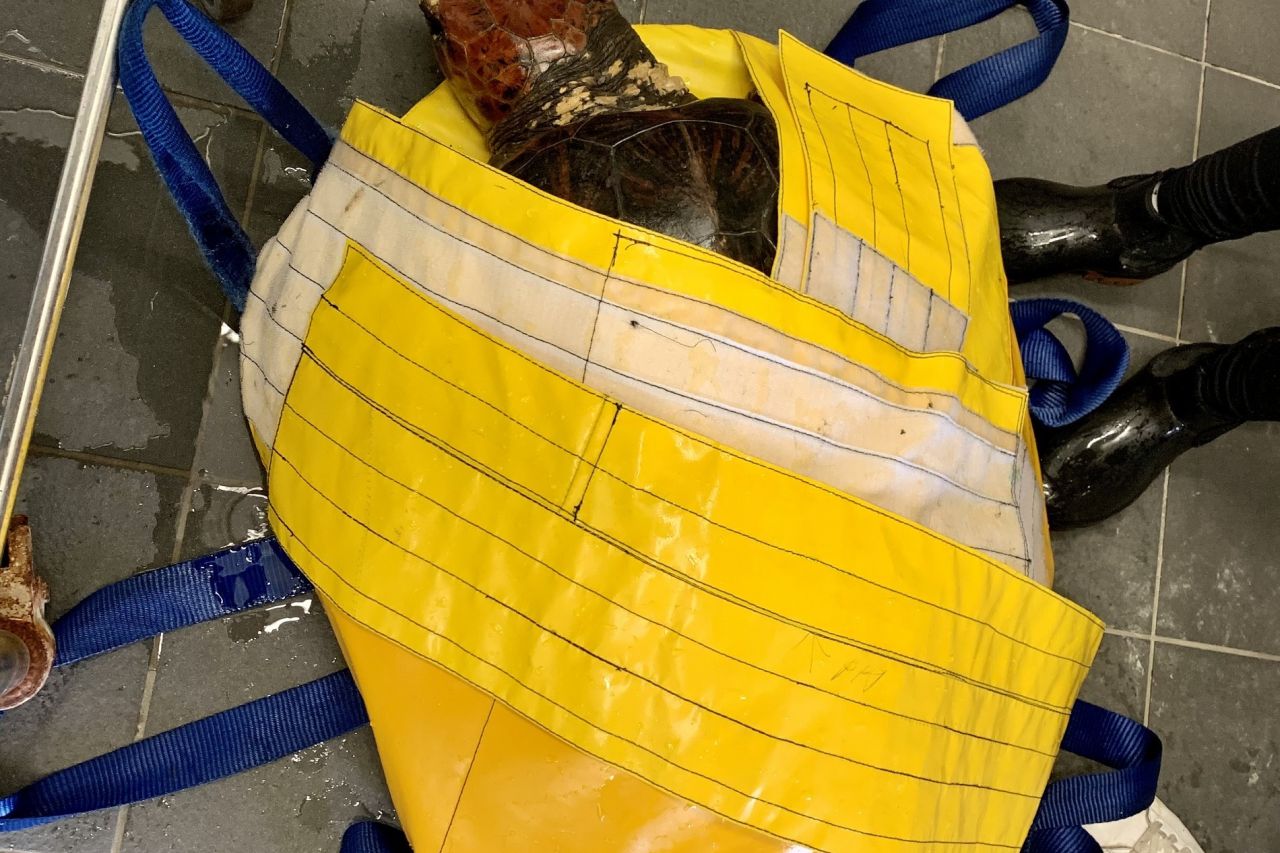 Transporting a big turtle like Nobomvu is no easy task - a 4-hour rescue involving 13 members of the public is what it took to get this turtle into safe hands, all coordinated by the greatest volunteer of all time.
She was named Nobomvu, a reference to the unusual red tint of her shell which was caused by tiny microorganisms living on her carapace.
Initial health checks indicated no immediately obvious injuries, but the stress of partial drowning, dehydration, and possibly drifting in the sun can have internal effects (as we saw with Anette, another rescued entangled sea turtle), so Nobomvu will receive close care over the coming months to be sure she is 100% healthy before being released.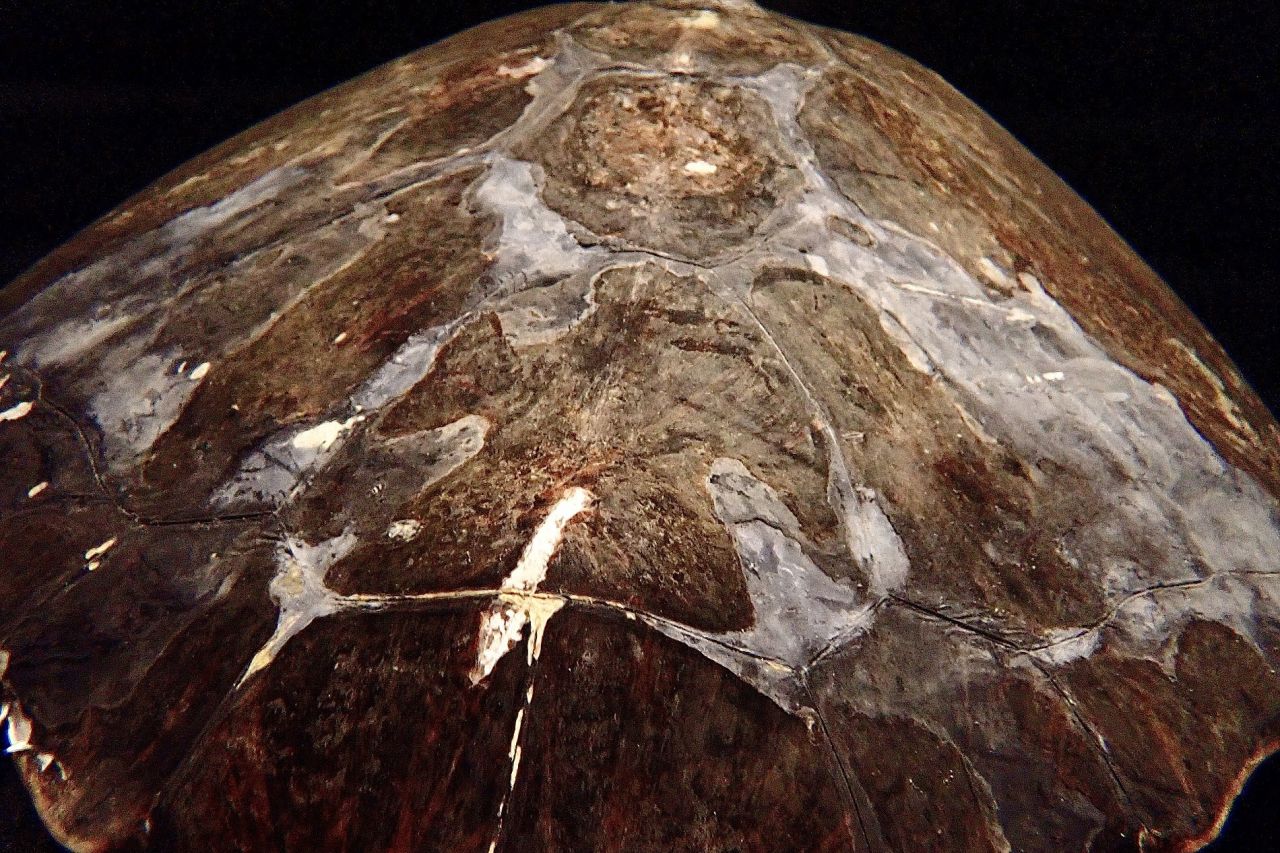 Nobomvu spent her first few weeks of care in a small pool that was shallow enough for her to be able to rest without needing to float. This also gave the team a chance to clean her off and do closer inspections of her shell and skin, monitor her eating behaviour and get an idea of her digestive functioning.
Fortunately, Nobomvu's strength and appetite have returned (she loves eating crab apparently) so she has been moved into one of the large, shaded quarantine pools on the Aquarium's roof where she can get exercise and stay fit enough to be safely released when the time comes!
We're all cautiously optimistic about Nobomvu's health and hope to be able to return her, and many other rescued endangered sea turtles to their ocean home soon.
If you'll like to support this work and help #SaveOurTurtles, you can do so here.