Remember all those cormorant chicks that were rescued on Robben Island a few months ago? Over the past few months, the Two Oceans Aquarium has assisted SANCCOB with the return and release of rehabilitated cormorant chicks on Robben Island. These birds are part of the large-scale rescue that has been ongoing since mid-January 2021.
Due to adverse conditions, parent birds abandoned the chicks at the start of the year and SANCCOB quickly launched a rescue operation with the help of the Two Oceans Aquarium and the NSRI.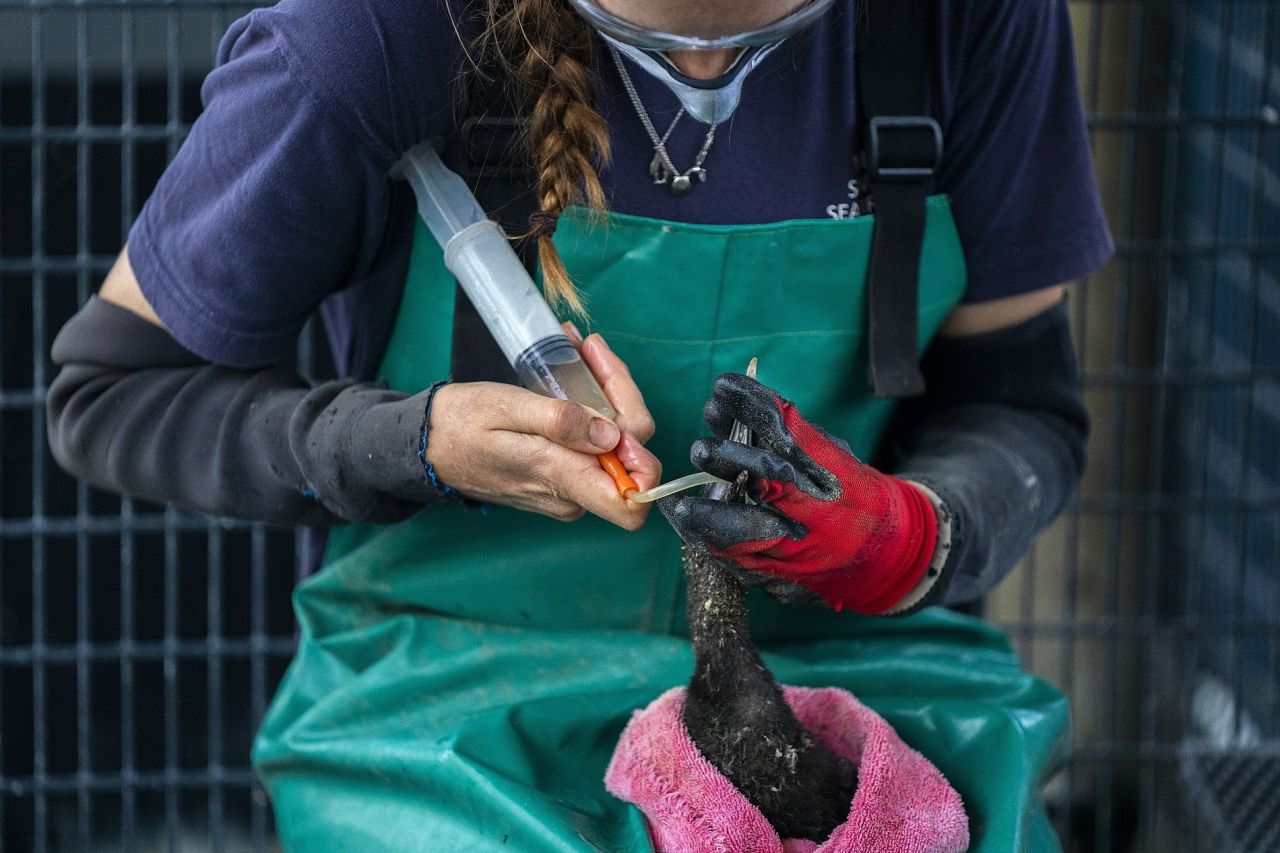 More than 1 700 chicks were collected off Robben Island and taken to the SANCCOB rehabilitation facility in Table View. Since then, these chicks have been undergoing rehabilitation, with some teams from the Two Oceans Aquarium volunteering and assisting with the process. When some of the birds were declared fit for release, the Two Oceans Aquarium again offered assistance and made its boat, Aquarium 1, available for the transportation of the chicks back to Robben Island and also ferried across other necessary equipment.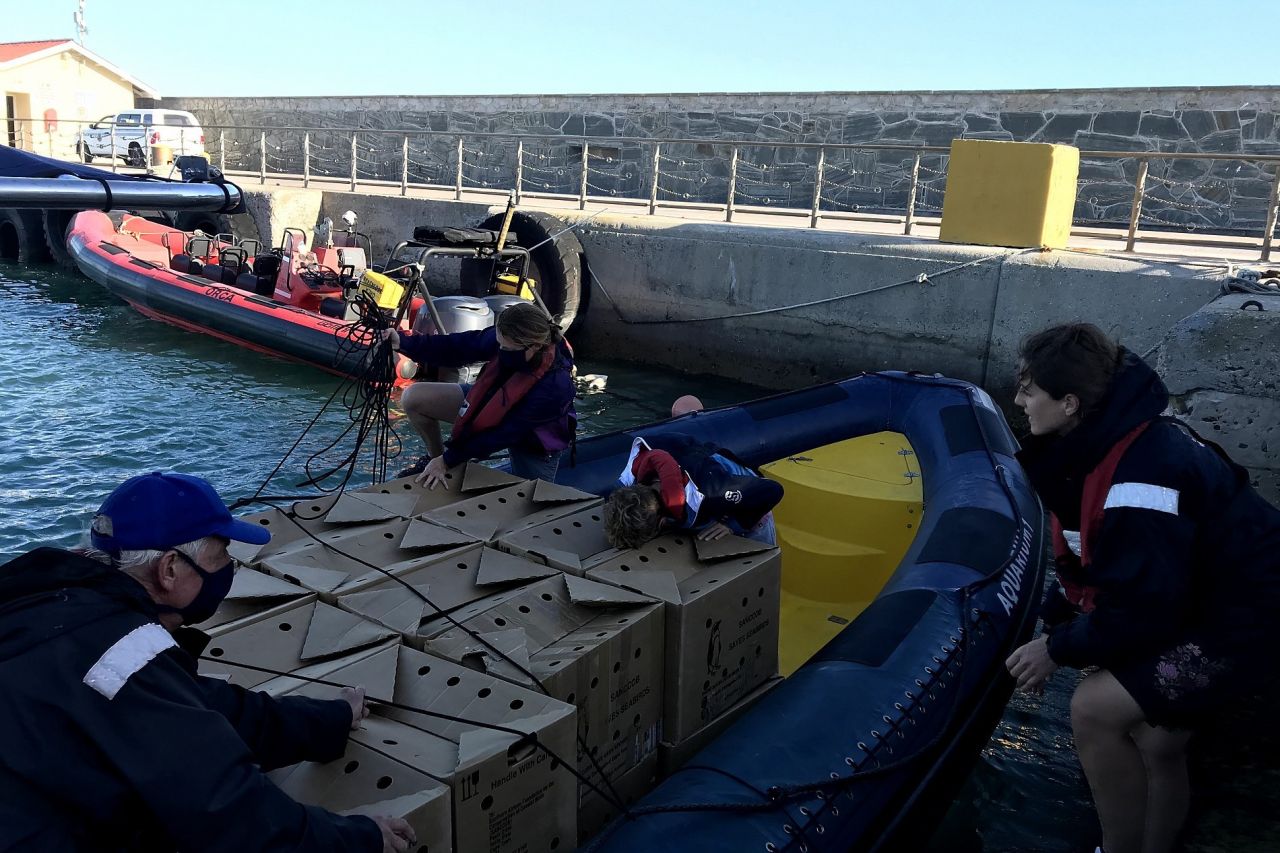 The Aquarium has undertaken more than 14 trips between Table Bay harbour and Robben Island to ensure that the birds are safely returned to the resident colony. These trips also included the transport and assembly of a special holding aviary where the birds are first acclimatised before release.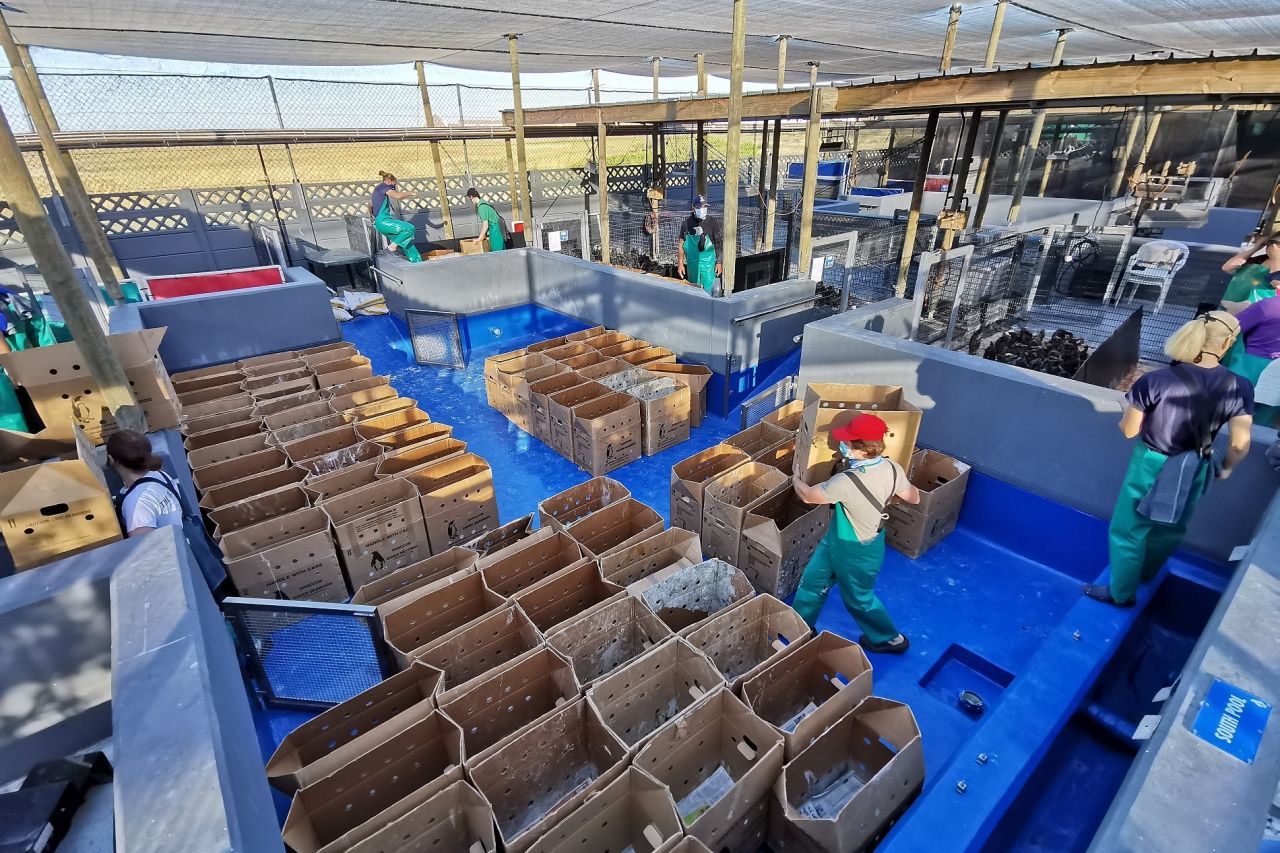 The relocation trips to-and-from Robben Island involve all hands on deck, with two of the Aquarium's staff members, Claire Taylor and Vincent Calder, playing crucial roles in the process. They have worked with SANCCOB to ensure that the relocation of the birds is done successfully. These trips are costly with the current tally standing at more than R10 000, just in fuel costs, not taking into account the Aquarium staff hours allocated.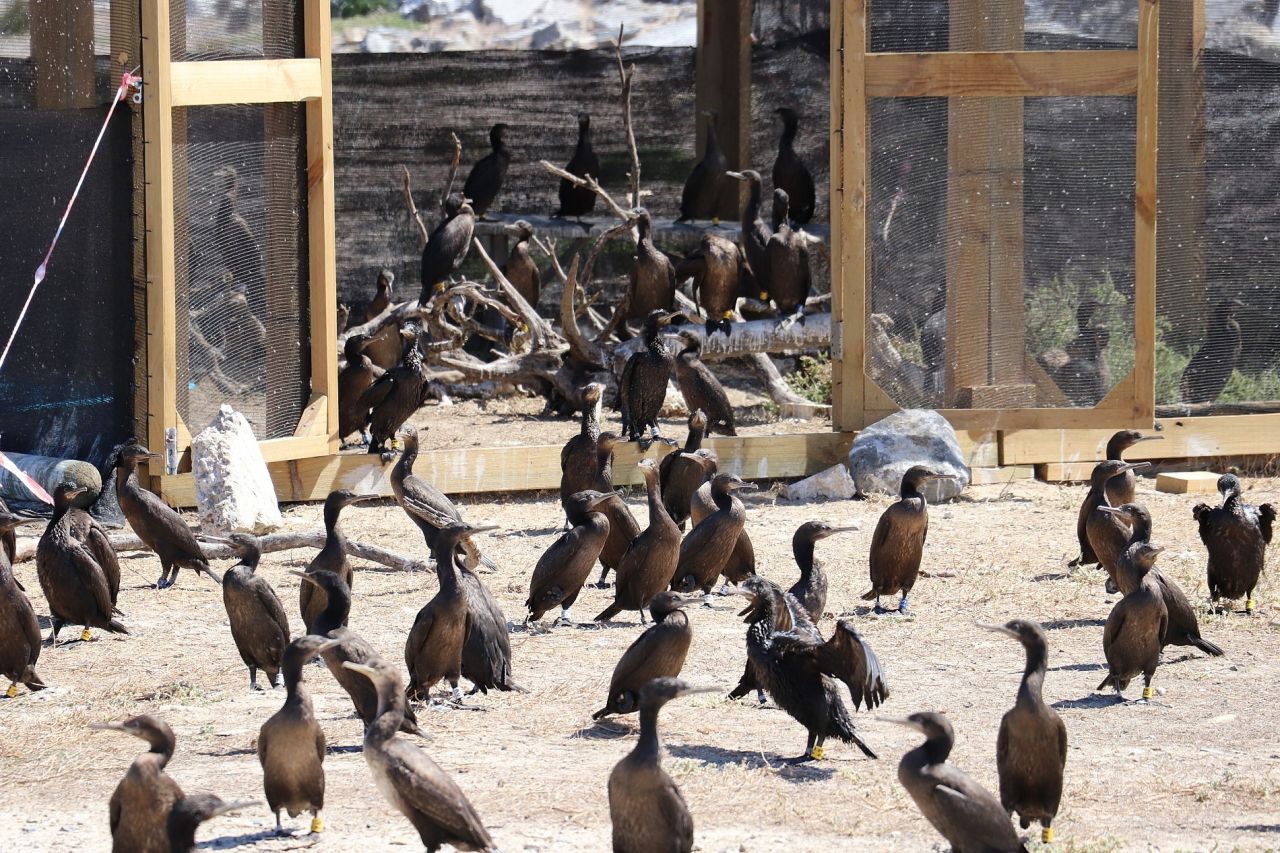 "As the Two Oceans Aquarium, we are always willing to help where we can when there is a marine environmental emergency, especially where we can assist with our expertise and in many cases, our assets, like our boat. We've been working with SANCCOB since the Aquarium opened 25 years ago and they have also been of immense assistance to us, for which we are very grateful. Helping with the transport of the birds from Robben Island, and then back again, has been a very rewarding process for us, and it has been heart-warming to see these birds returned to their colony. Conservation and animal welfare are part of our mandate, and we will continue to assist animals in need wherever we can," said Claire Taylor.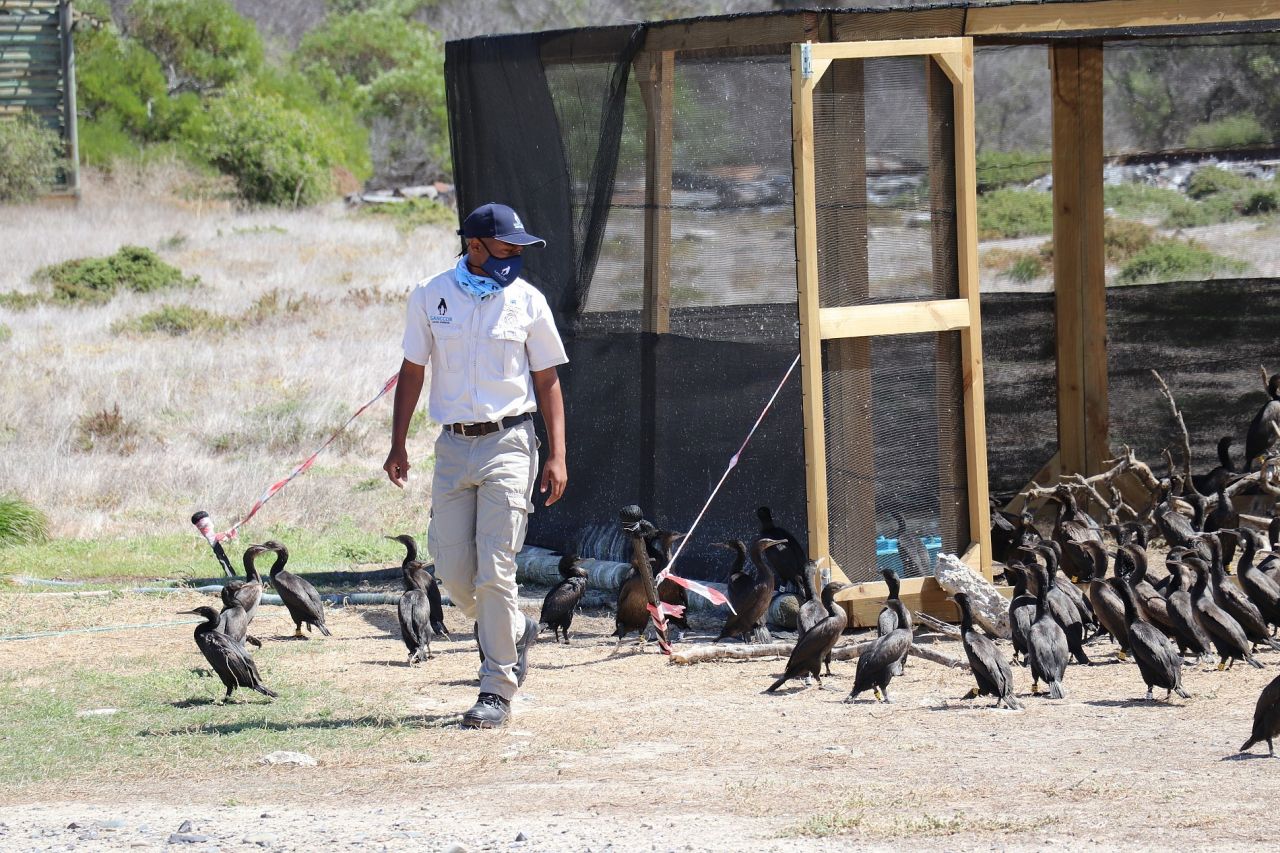 The rescue of the cormorant chicks is not the only instance of the Aquarium working closely with SANCCOB. The V&A Waterfront Wildlife monitors who are based at the Aquarium regularly find marine birds in need of assistance. These birds are rescued by the monitors, or V&A Waterfront staff or visitors, and are brought to the Aquarium, after which they are transferred to SANCCOB. SANCCOB also assists the Aquarium with its penguins' health and husbandry.