A few days ago, our team spotted a small Mola mola, or ocean sunfish, in the waters of the Cape Town harbour. It's not uncommon for these unusual-looking fish to accidentally enter shallow waters, but we know from experience that they can sometimes injure themselves in human-made environments - so we decided to check it out!
The sunfish seemed healthy and uninjured, so we initially let it be. As part of the V&A Waterfront and Two Oceans Aquarium Foundation's Marine Wildlife Management Programme, we perform regular patrols to check up on animals that could potentially face danger. After a few days of monitoring, it became clear that this little sunfish simply wasn't able to find its way back out to the ocean. A bit of human assistance was needed.
Although sunfish do sometimes use shallow waters for shelter from storms and predators, they rely on deep waters for survival - this is where their unique shape helps them dive deep to prey of jellies, salps, fish and squid. The Aquarium team were quick to swim out and collect the sunfish, bring it on board our small harbour patrol boat, and take it out beyond the harbour mouth - where it immediately swam off into the depths (in admittedly awkward style)!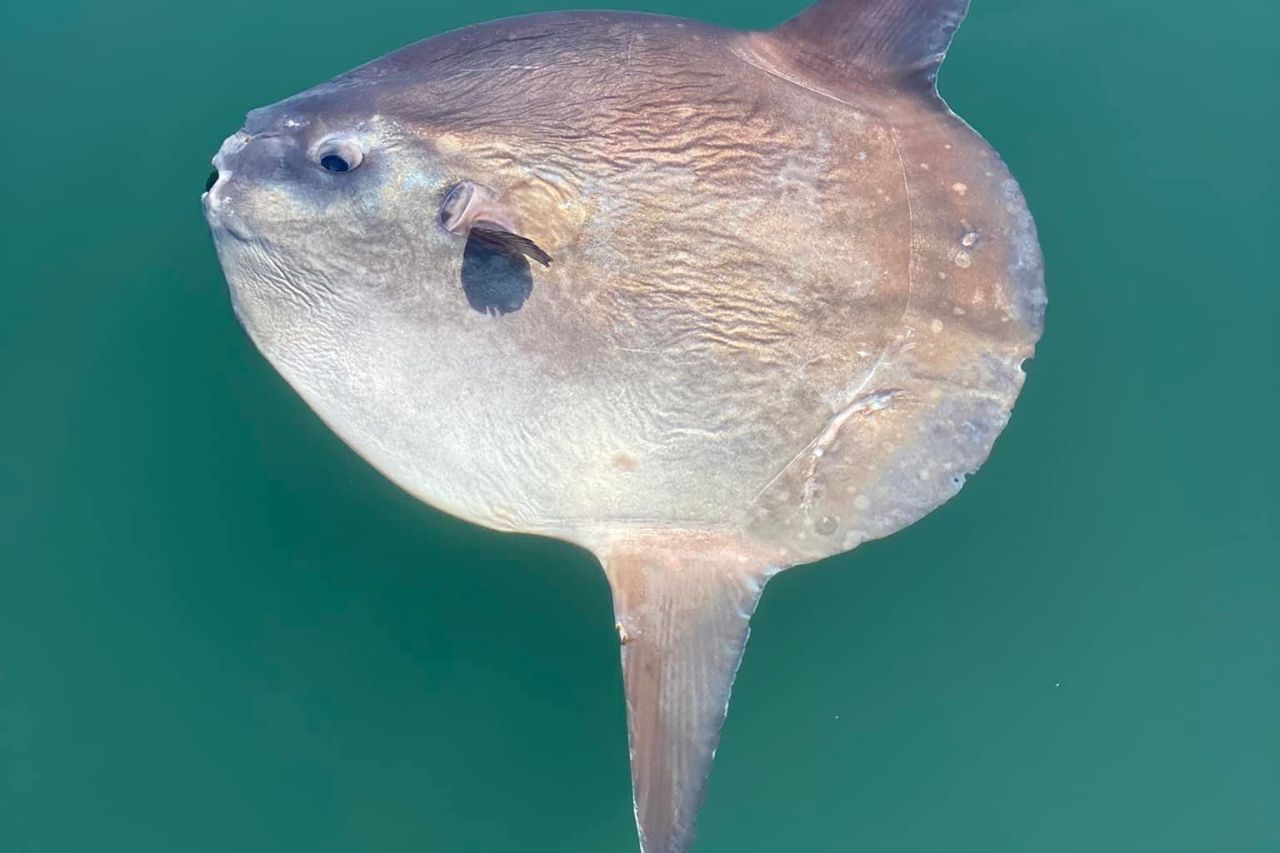 Sunfish are the largest bony fish in the world - growing to over 2 tons! They are also the most fecund vertebrates on Earth, able to lay over 300 million eggs at a time, and are believed to be one of the world's fastest growing animals around too! These extremes, together with their unusual appearance, are clear indicators of the unique lifestyles of these fish - and one that this little mola was able to help us better understand (thanks to DNA samples that it has now contributed to a growing international collaboration!
Swim well Mola mola!