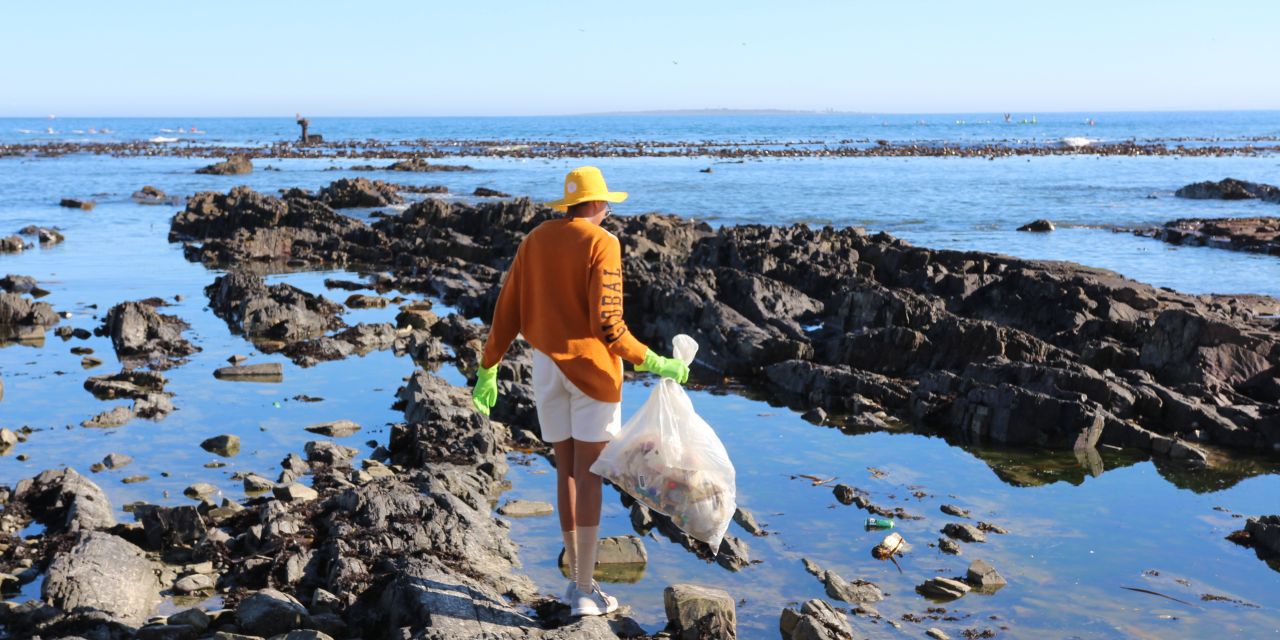 Trash Bash
Everything you need to know about our beach cleanup event, Trash Bash.
"Beach cleanups are vital as they prevent plastic and other trash from being deposited into the ocean and beyond our shores. Cleaning a beach is one of many easy and fun ways of contributing to our responsibility for ensuring a healthy natural environment while providing data for scientific studies. It is also an opportunity to connect with nature," says Helen Lockhart, Conservation & Sustainability Manager for the Two Oceans Aquarium.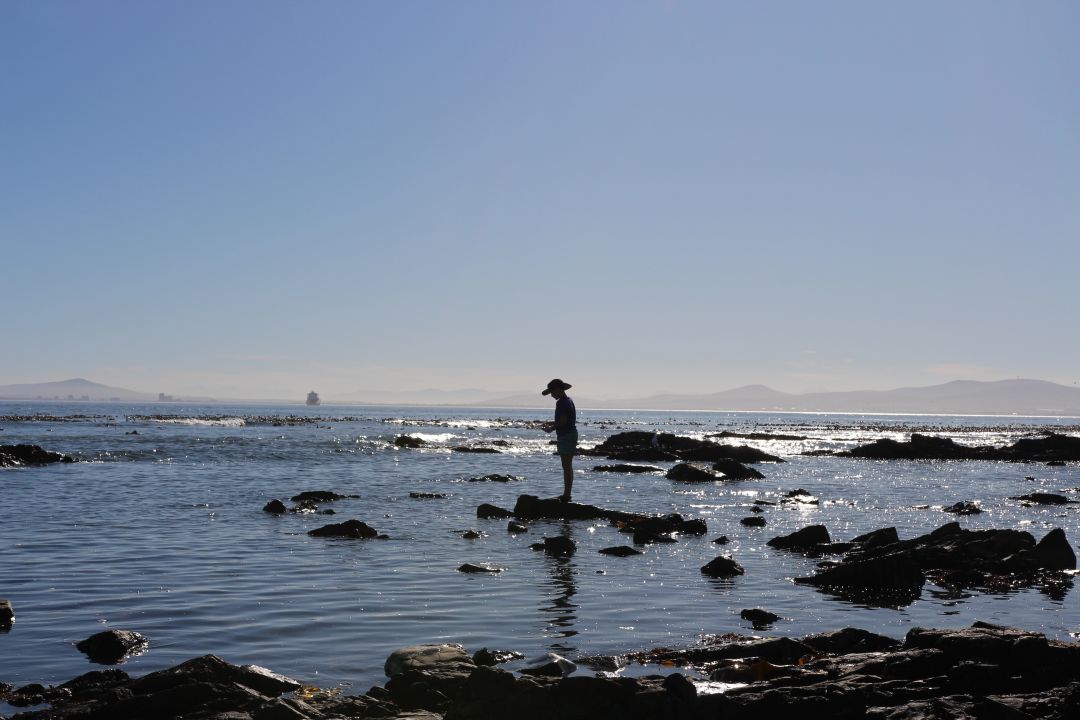 What is Trash Bash?
Trash Bash is an opportunity for enthusiastic, ocean-minded people to participate in regular beach cleanups around Cape Town. Since 2018, the Two Oceans Aquarium's Trash Bash campaign has visited many of Cape Town's beaches and has had thousands of volunteers take part in the cleanup, removing litter from the beach and recording the items found.
Trash Bash uses the Dirty Dozen methodology, which focuses on the 12 items often found littering our city's beaches. These collected items, such as plastic bags, bottles, straws and sweet wrappers, are recorded to provide data to citizen science projects on the sources and impacts of plastics in the ocean. Being mindful of the types of plastic litter collected also helps Trash Bash attendees to gain a better understanding of their own contributions to the growing ocean plastic crisis.
At Trash Bash, participants typically organise themselves into small groups, with one person taking on the role of the scribe and recording all of the items collected, while the other team members are responsible for picking up and identifying the trash.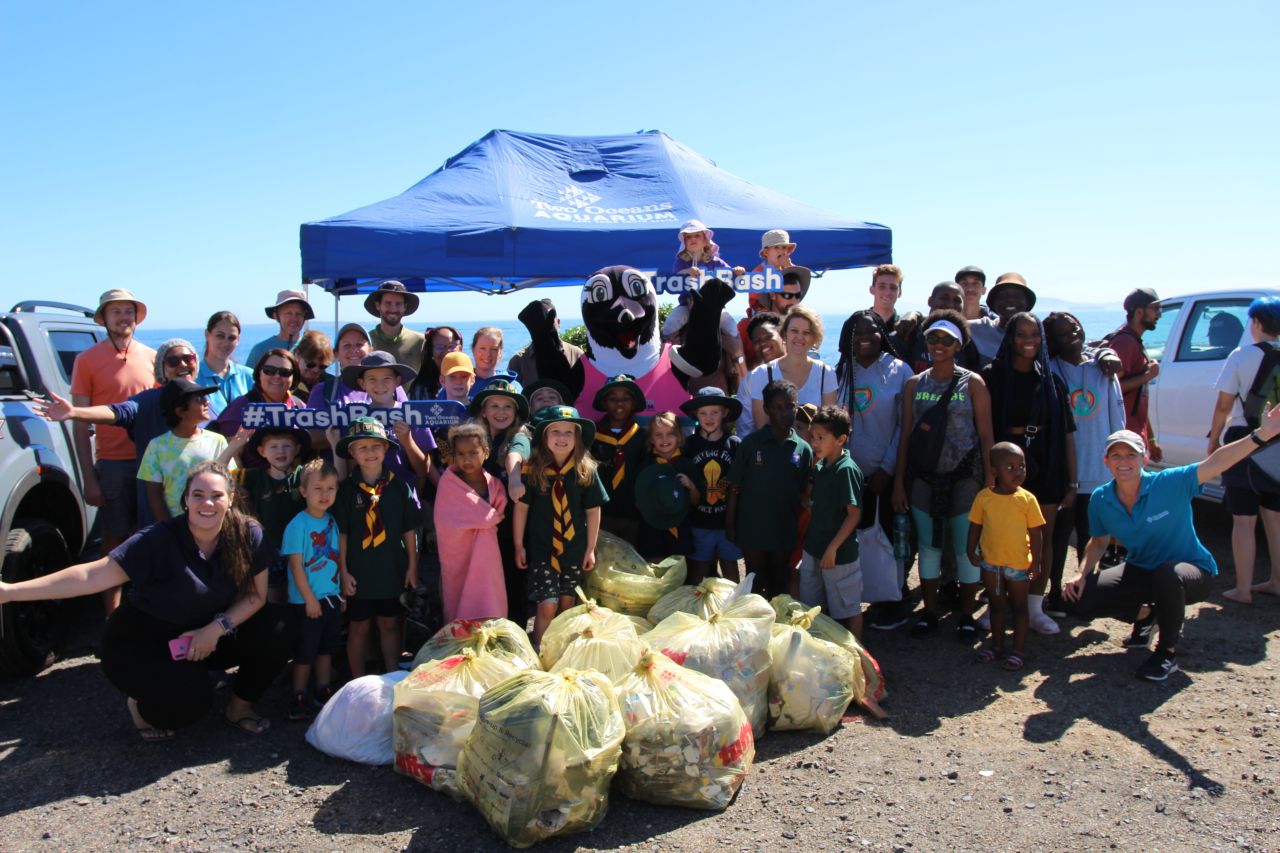 The dangers of plastic pollution...
Pollution, like the dirty dozen, is one of the prime threats to the ocean in 2023. Our Foundation's Marine Wildlife Management Programme frequently disentangles Cape fur seals ensnared by plastic cords, cables, ropes, and discarded fishing gear. Seabirds, too, get caught in fishing lines and plastic cords. Our Turtle Conservation Centre regularly rescues turtles that have ingested plastic or been entangled in discarded fishing gear. Studies estimate that by 2050, there will be more plastic by weight than fish in the ocean.

The scary thing about plastic is that it cannot break down, biodegrade, or become part of the natural system again. Instead, plastic breaks up infinitely – a single-use water bottle will break into smaller and smaller pieces until even plankton mistakes it for food. Our marine life, from turtles and seals to anemones and urchins, is in grave danger.
Trash Bash is all about making a positive difference in the health of our ocean. We all want to enjoy the ocean and its abundance for years to come, so let's protect the ocean's future (and ours) while we have the chance.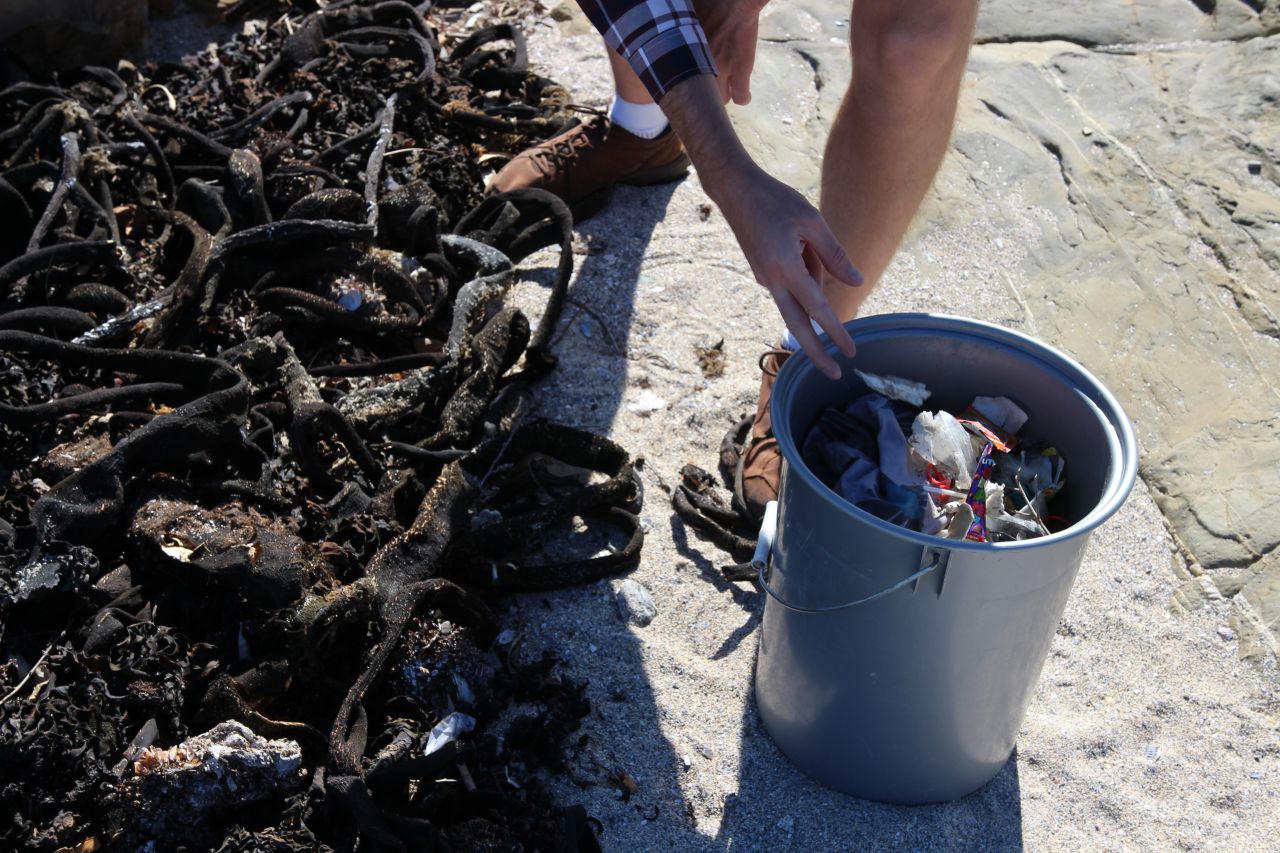 What is the Dirty Dozen?
Trash Bash attendees play a vital role in contributing to the scientific database around marine litter by following the Dirty Dozen method. The Dirty Dozen are the 12 most commonly found litter items: carrier bags, chip packets, cigarette lighters, cooldrink bottles, cooldrink lids, earbuds, fishing line, glowsticks, plastic lollipop sticks, straws, sweet wrappers, and water bottles. By using the Marine Debris Tracker (iOS / Android), you can contribute to valuable research!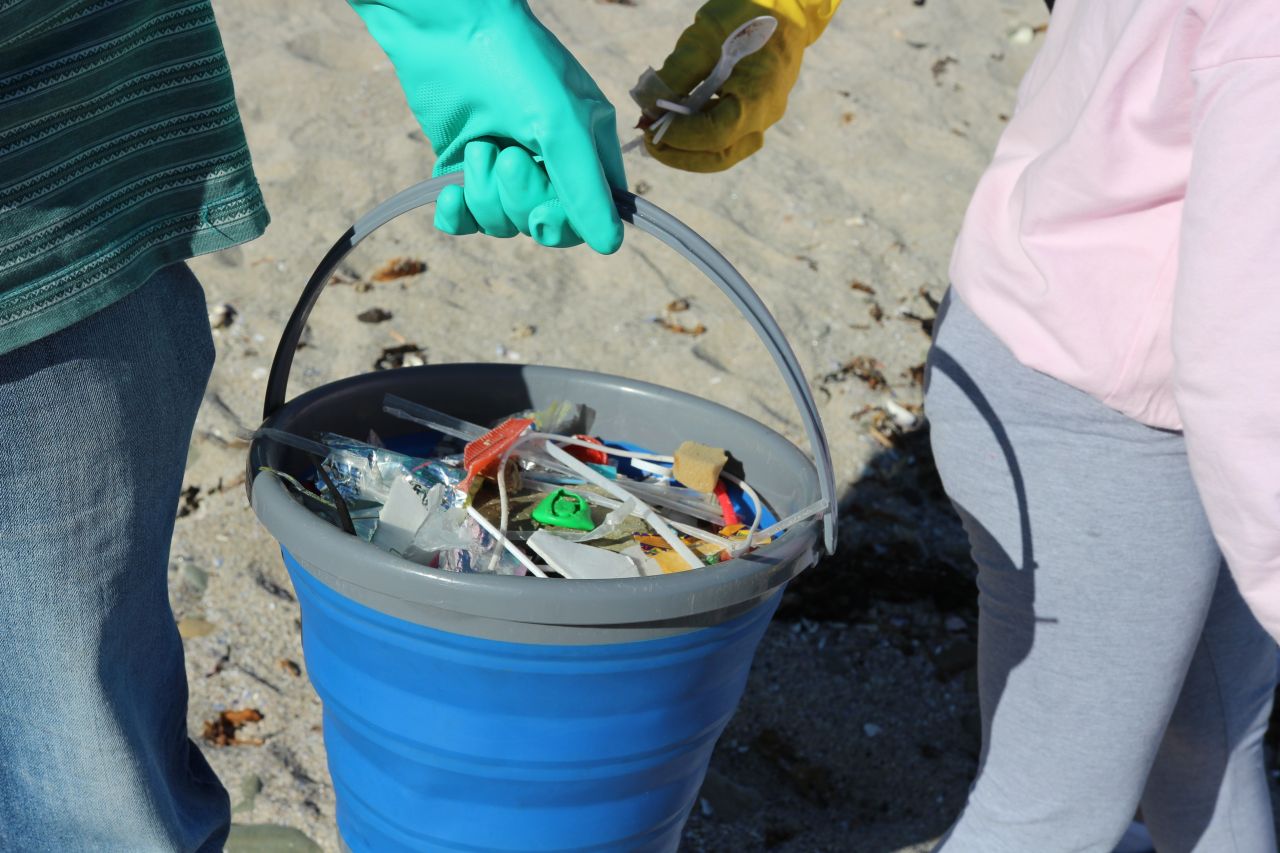 Community is key!
Trash Bash aims to look after the environment and values the opportunity for community building and connection. The Aquarium sees the invaluable importance of those who consider themselves part of the family and community. Spending time outside and with like-minded people creates a sense of responsibility for the environment and brings people together to care for areas within their communities. What better place to bring an Aquarium community together than on our doorstep at Mouille Point Beach?
Come and join the Aquarium team in connecting, helping the environment, and creating awareness around plastic pollution in our marine environment.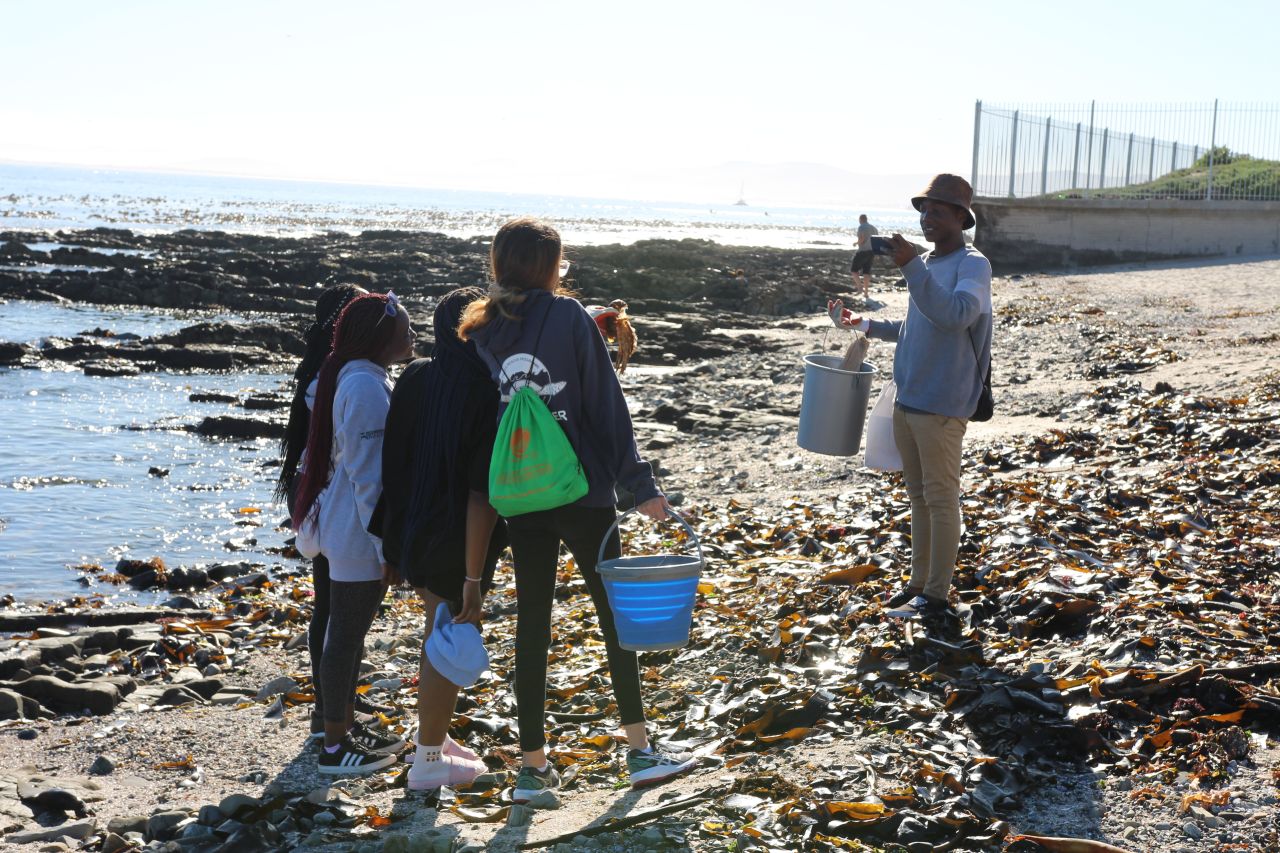 Frequently Asked Questions
Anyone and everyone with a passion for the ocean and helping our environment!

You don't need to sign-up - walk-ins are aways welcome, but responding to our Facebook events is helpful for planning!

Trash Bash happens roughly every second month! We spend two hours on a Saturday morning (usually from 09h00 to 11h00) cleaning up our chosen beach. Keep an eye on our social media for the next event!

Trash Bash moves around, but in 2023 we've adopted Mouille Point Beach as our most regular spot. We will also be doing Trash Bashes at Monwabisi Beach later this year.


Sunblock, a hat, water (in a reusable bottle), reusable gloves (like the ones you'd use for gardening or doing dishes), and a smile.

How do I keep track of the trash I collect?

How can I make a difference?

A first defence against plastic pollution in our oceans is to make more conscious decisions around our everyday plastic use. Some easy-to-implement suggestions are to buy fresh rather than prepacked fruit and vegetables, to pass on the balloons at your upcoming birthday party and opt for alternatives such as flags or bunting, refuse a straw for your drink or a lid for your takeaway coffee, and finally say no to single-use plastic bags.