Marine Wildlife Management Programme
Cape Town is a coastal city where humans coexist with a wide variety of urban wildlife. The V&A Waterfront is a prime example of a space in which recreation, industry, and marine wildlife intersect - and where conflict can arise from the interaction between the urban and natural worlds.

Wildlife Monitors
The Two Oceans Aquarium Foundation has a team of wildlife monitors and specialists that manages the marine wildlife of the V&A Waterfront and Port of Cape Town, as well as regularly consults in marine wildlife operations across the greater Cape Town area.
This programme enables the use of data-driven solutions to prevent negative or harmful interactions with humans (e.g. by providing resting spaces for seals to discourage intrusion on boats) and creates the opportunity for the team to assist injured, distressed or entangled animals - often victims to human industrial activities or pollution.
Seals
For more than two decades, seals have enjoyed using the jetties as resting space. Their antics are truly entertaining.
In recent years, the creation of two seal platforms (Clock Tower and Two Oceans Aquarium) has greatly reduced the chances of human-animal conflict on the jetties. Our seal monitors encourage the seals to make use of these platforms, from which visitors can enjoy their antics and human-wildlife conflict is avoided.
Through continuous monitoring, we also identify seals entangled in fishing gear, box bands, and plastic. With the experienced seal disentanglement team from the Two Oceans Aquarium Foundation and the V&A Waterfront, we have disentangled thousands of seals since our inception.
Urban Otter Project
The Two Oceans Aquarium Foundation's Marine Wildlife Management Programme, in partnership with the V&A Waterfront, initiated the Urban Otter Project in 2022 to mitigate potential interactions between otters and humans. This programme doubles as a research project, as our otter monitors collect data for the scientific study of Cape clawless otters, contributing to the global database daily.

Go to:
Find out more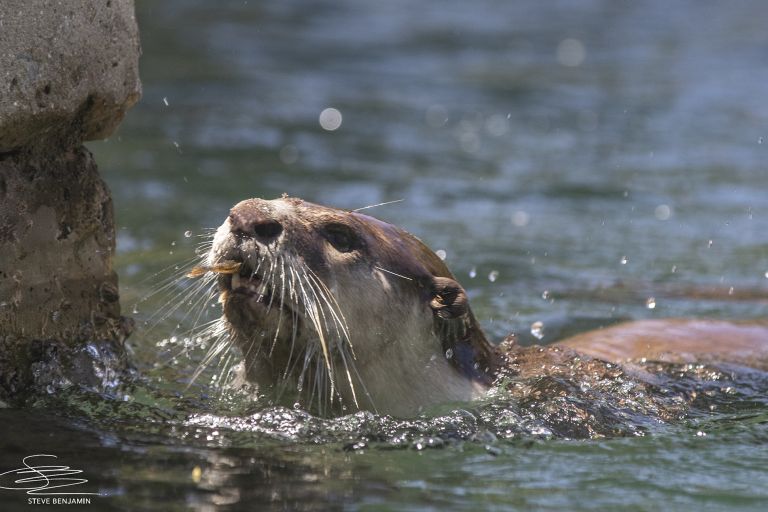 Seabirds
Various seabirds can be seen in the V&A Waterfront, and our team assists the Waterfront in ensuring that birds, chicks, nests and humans do not impact each other.
SANCCOB collects all injured or ill seabirds for rehabilitative care, and our team acts as first responders in the Waterfront area.
We have studied bird behaviour in the Waterfront and support SANCCOB with their incredible welfare work.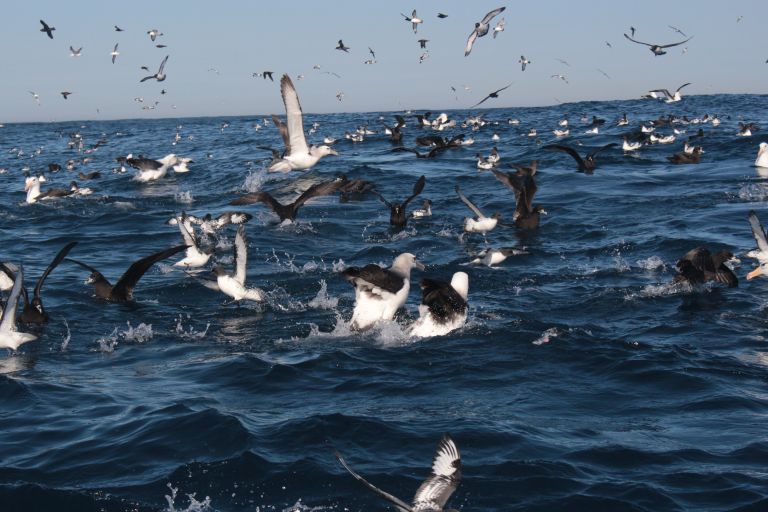 Other marine wildlife
We have observed, monitored, and assisted various marine animals in the V&A Waterfront. Dolphins, sea otters, sunfish, and even an elephant seal have been spotted in the harbour and often require some guidance to head back out to sea.
Managing wildlife within a busy port, marina, residential, and commercial tourist attraction is a truly exciting activity.