Wine, Whales, and Music with Brett Glasby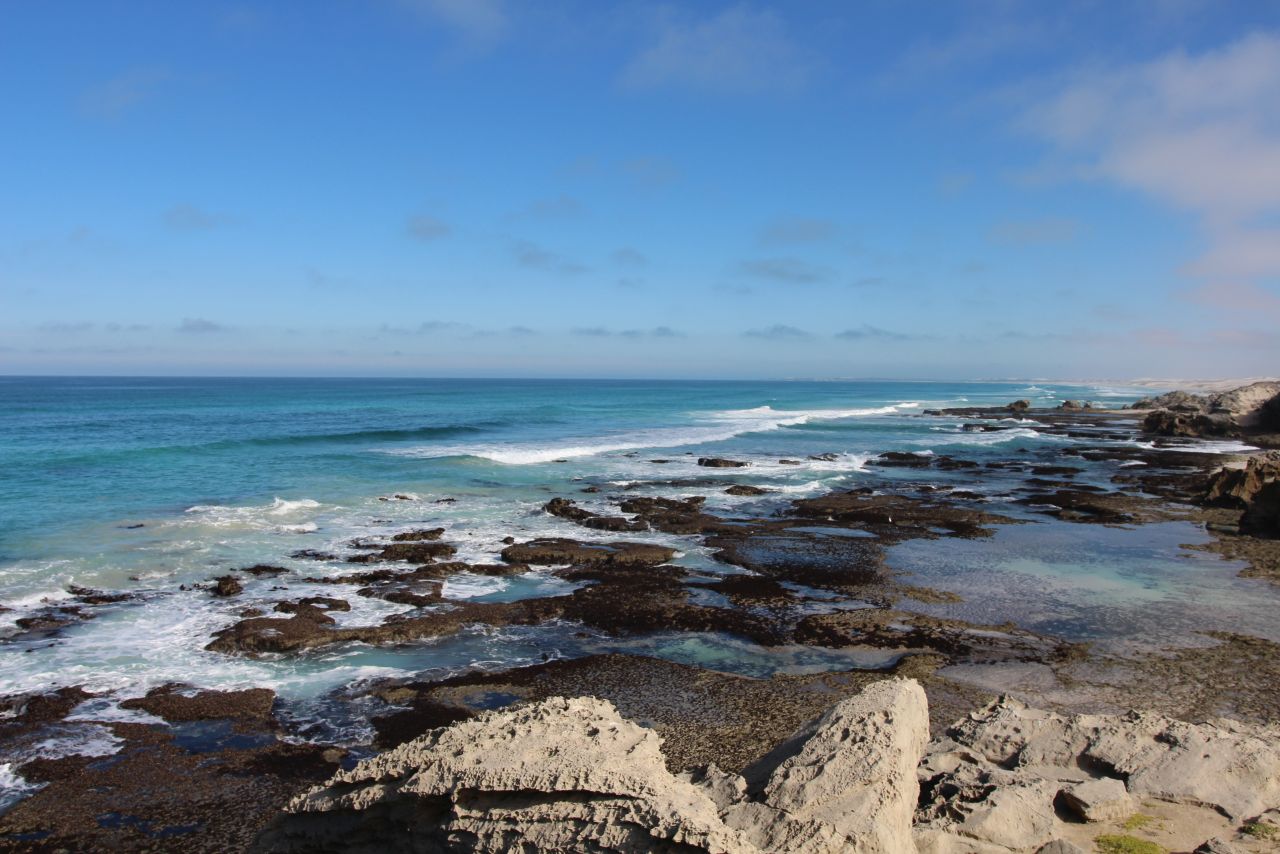 Brett Glasby has been working with animals since his teenage years when he discovered an aptitude for mitigating human-wildlife conflict. Having found his niche, Brett has worked in the industry of human-wildlife interaction for 27 years.
Brett is the dedicated Marine Wildlife Management Programme (MWMP) Coordinator at the Two Oceans Aquarium Foundation. In a nutshell, he manages human-wildlife interactions in the V&A Waterfront precinct. This work includes disentangling Cape fur seals, managing interactions with Cape clawless otters, mitigating conflict between nesting seabirds and humans, regularly patrolling the Waterfront precinct, and much more.
Brett was recently invited to the De Hoop Collection to present two talks at their Wine, Whales, and Music event. One of the talks was entitled "Cohabitating with Marine Wildlife in the Urban Environment".
Let's hear what Brett has to say about his experience:
I was very fortunate to be invited to De Hoop Collection to present a talk at their Wine, Whales, and Music event. This is a weekend-long celebration of environmental, culinary, and musical delights. I travelled to De Hoop Nature Reserve from Cape Town on Saturday morning. As expected, the typical Cape winter delivered lots of rain, forcing me to travel slowly and enjoy the journey instead of rushing for the destination.
On arrival at the De Hoop Collection, I reported to reception and collected the keys to the suite where I would stay for the night. I was amazed at how spacious and beautiful the self-catering suite was; everything I could need was there.
In the late afternoon, it was time to present.
Cohabitating with Marine Wildlife in the Urban Environment: A summary
My place of work is the V&A Waterfront: a working harbour, residential area, shopping and travel destination, and home to abundant marine wildlife. Here, humans may spot seals, dolphins, otters, seabirds, sunfish, and more. My work as MWMP Coordinator involves mitigating the interactions between these incredible marine animals and the people who live, work, and shop in the Waterfront precinct.
In 2017, 4 500 swift terns began nesting on the Nedbank BOE building. This caused several discomforts for those working in the building, including noise, mess, smell, and Avian Influenza. Swift terns are a protected species, so the aim was not to remove the birds but to manage the situation to find equilibrium. My role in this issue was about engaging with people, calming them down, and keeping them satisfied that the MWMP was tackling the problem. We aimed to split the large colonies into smaller ones so each one inhabited a different roof. The best way to do this was to make the rooftops undesirable using bird wires. The light reflected off these wires deters the birds from nesting – if they decide to come down and their wings touch the wires, they quickly fly back up again.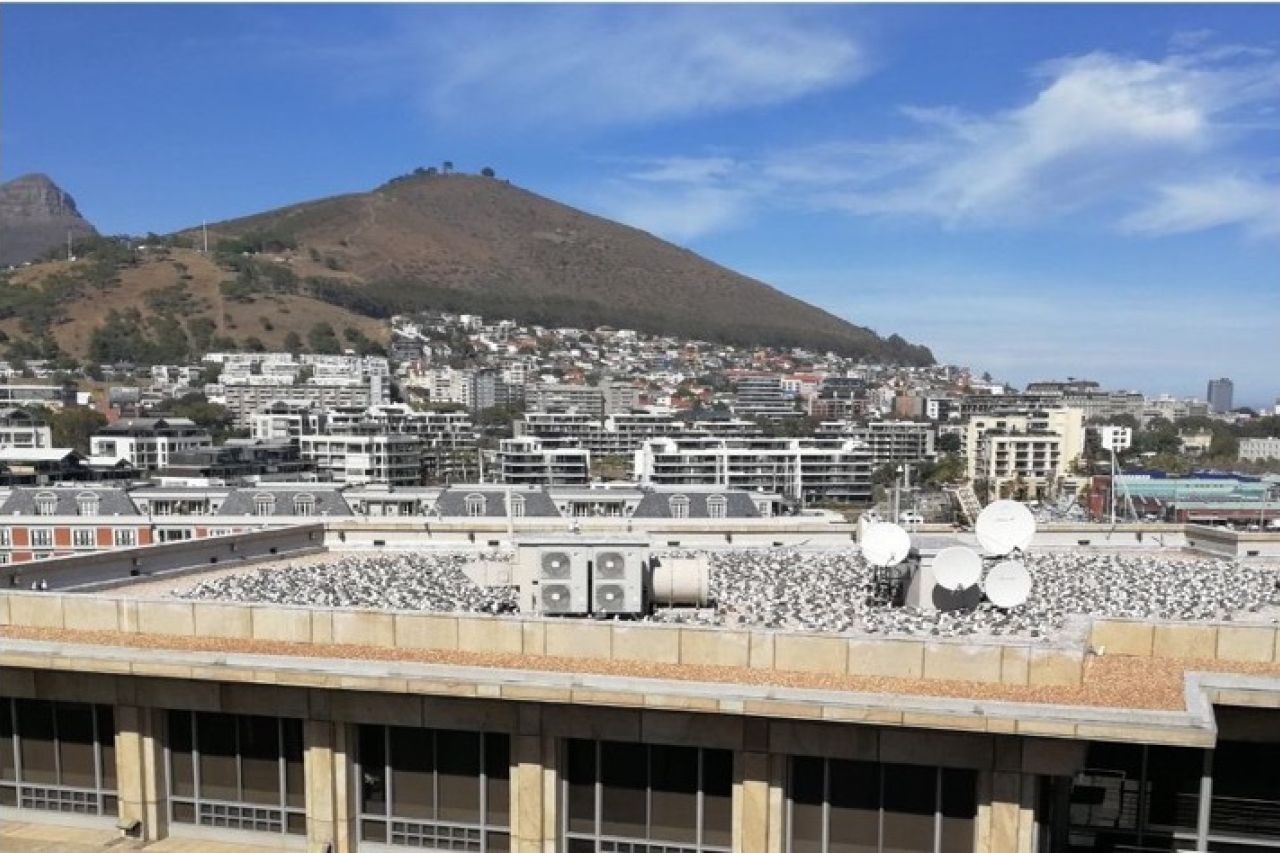 A significant aspect of our work involves Cape fur seals that frequent the V&A Waterfront. Seals like to rest on land, and around the Waterfront, they have access to jetties and boats. This can lead to problems when seals are found resting (and defecating) on yachts or jetties. Larger seals also excrete a bodily oil that can ruin wood, which makes them unpopular with boat owners. Our MWMP team managed this issue by appealing to boat owners to install picket fences on boats to prevent seals from boarding. We also employed seal monitors to patrol the jetties and constructed the seal platform as a safe resting place for the seals. The seal platform was designed to facilitate effective disentanglements – the team can swim under the platform and remove nooses from seals' necks with minimal stress, impact, and disturbance to the seals.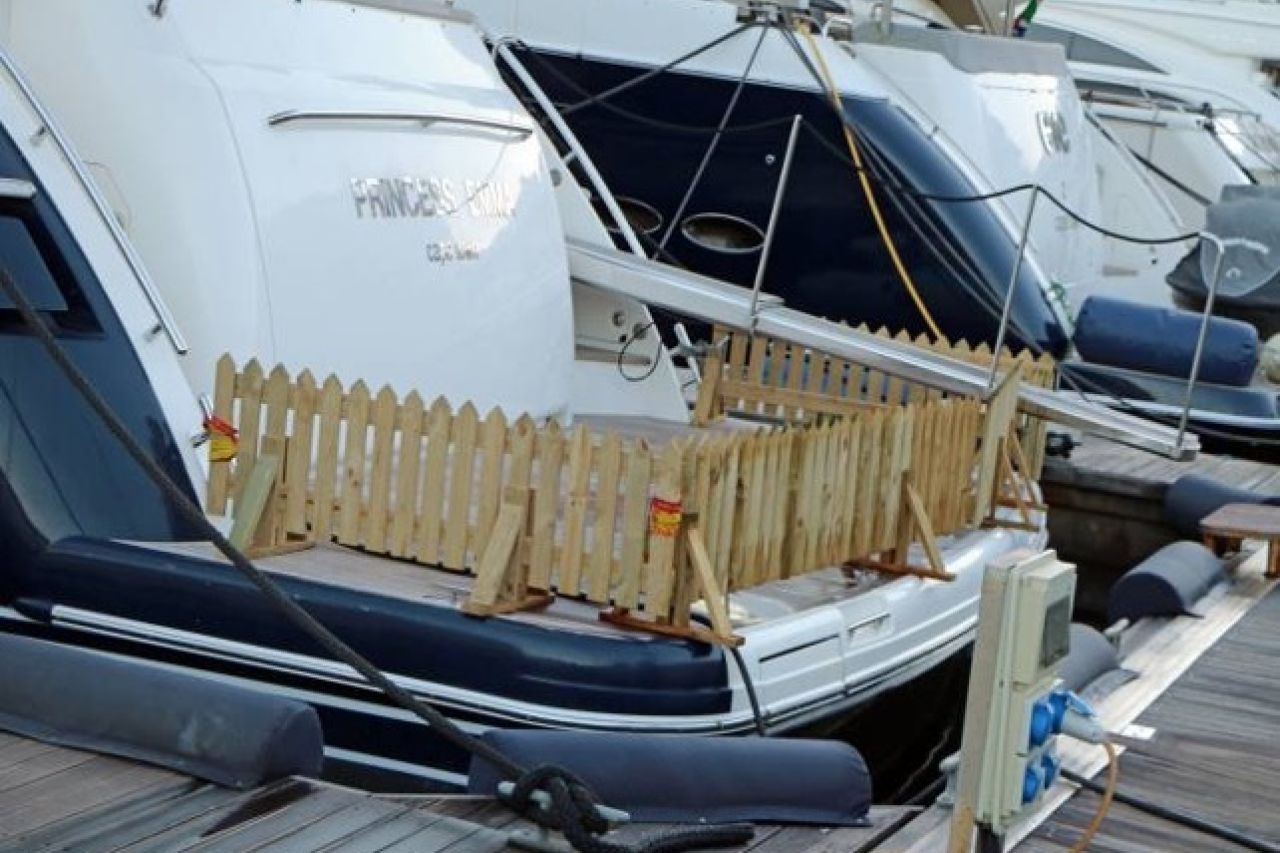 Another aspect of the MWMP is the recently launched Urban Otter Project. "Wizard", a Cape clawless otter, took up residence in the V&A Waterfront in 2018. During lockdown, he discovered an island in the canals and brought two females with him. Unfortunately, there was some conflict between the family of otters and passers-by. Our team mitigated these issues with several interventions. The most effective of these was employing otter monitors to operate on a kayak or bike, prewarning that an otter is approaching, and educating.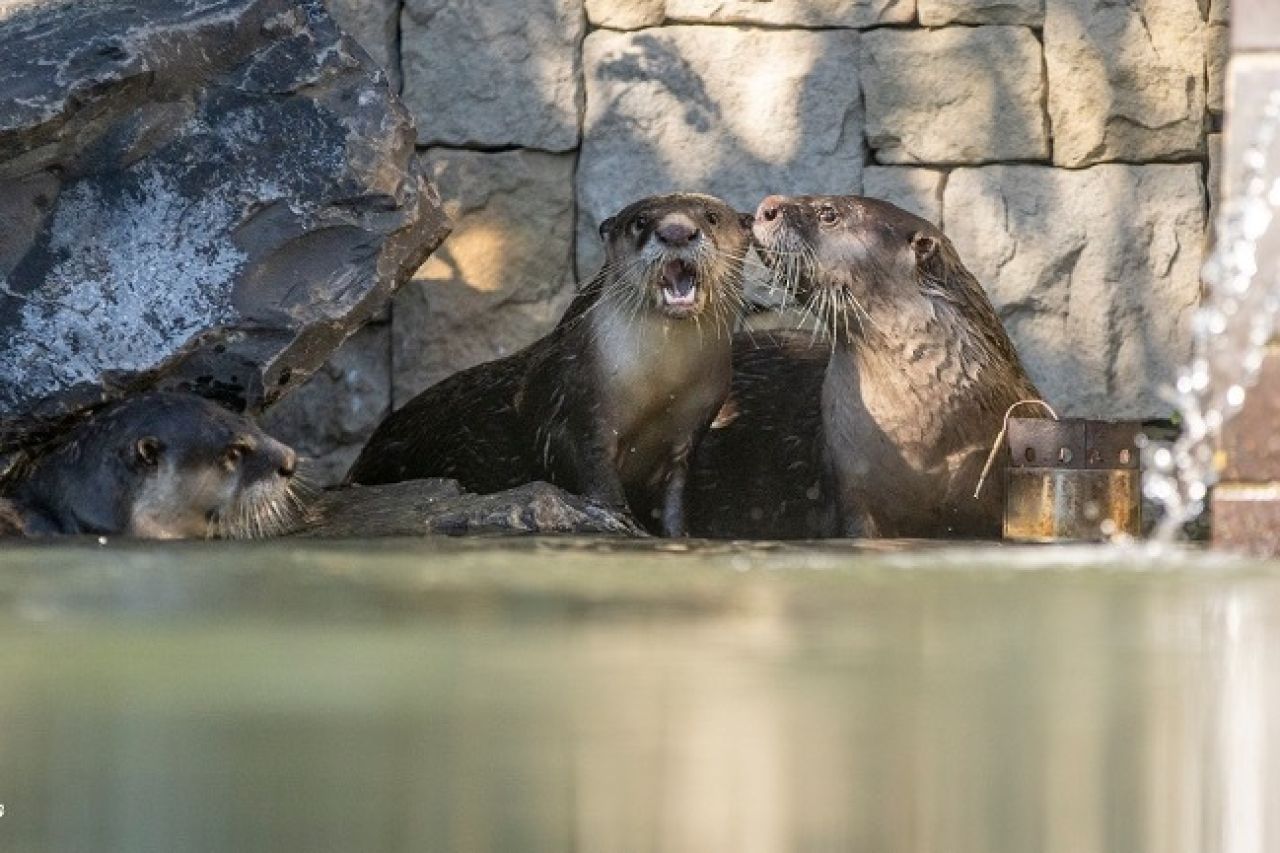 There was a great turnout of people that attended my two talks. The attendees were very engaged and had many insightful questions after both sessions.
I had some downtime before dinner, during which I explored De Hoop and spotted some game animals. There were plenty of ostriches, eland, bontebok, and baboons. Later, we had a delicious dinner in a perfect venue, with a big fire burning in the fireplace to ward off the cold. Dinner was accompanied by the Whale Time Serenade, beautiful music to dispel the winter weather.
Breakfast the following morning provided a wonderful opportunity to speak with some guests again and discuss various topics around marine wildlife. Sadly, the time had arrived to leave – my visit was short, but I will return soon for a longer break. The Wine, Whales, and Music event was a pleasure to attend!