Penguin Experiences are back! That means you get to take your relationship with penguins to the next level! This is a unique chance to get face-to-face with the wonderful rockhopper penguins of the Two Oceans Aquarium in a private setting, and learn a bit more about these quirky little ocean ambassadors - let's take a look at what your Penguin Experience day entails: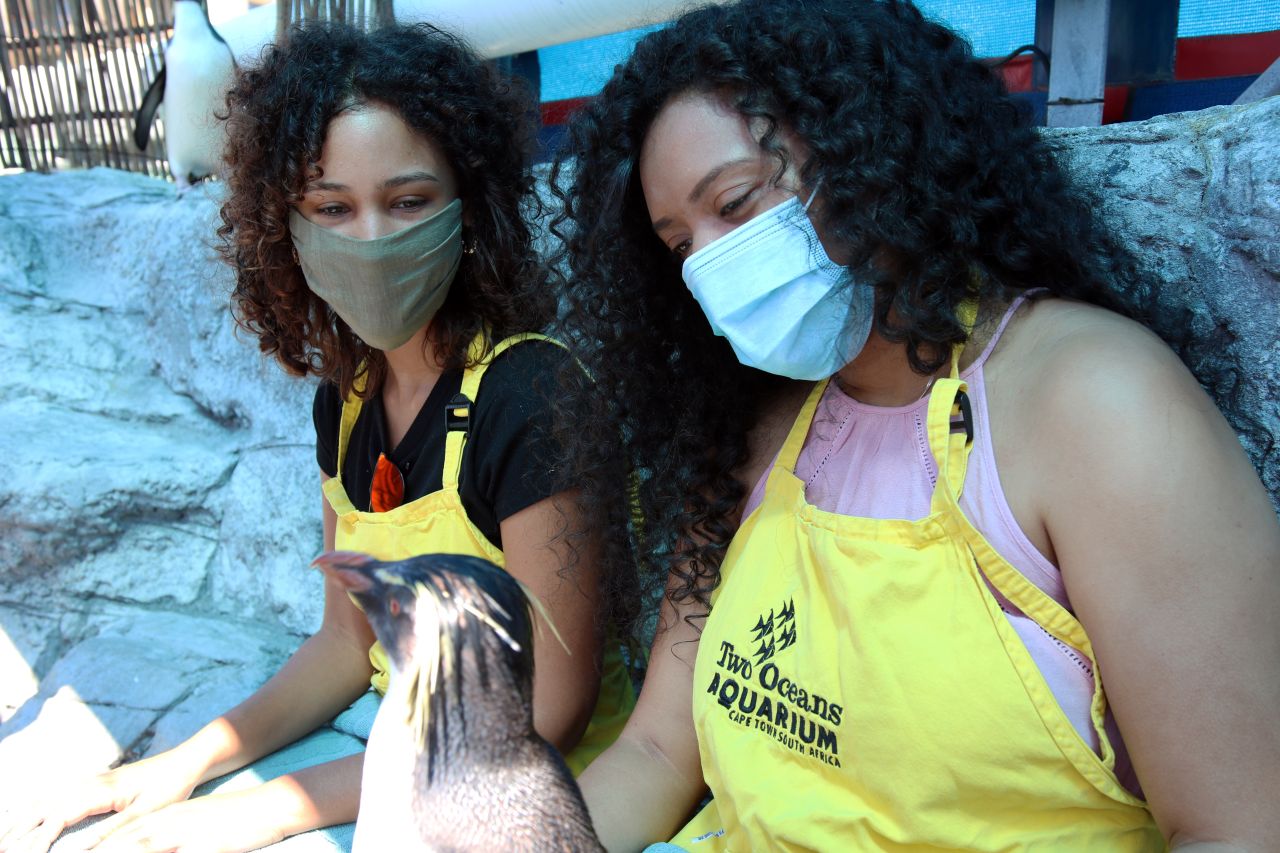 Getting ready to meet the penguins:
When you arrive at the Aquarium, you'll first pass through a quick health check. Your Penguin Experience booking includes general entry to the Two Oceans Aquarium, so you're free to explore the whole underwater world before your appointment with the rockhoppers.
At 10h30, you'll head to the Visitor's Centre, where you'll meet your guide who will take you through the rest of your Penguin Experience.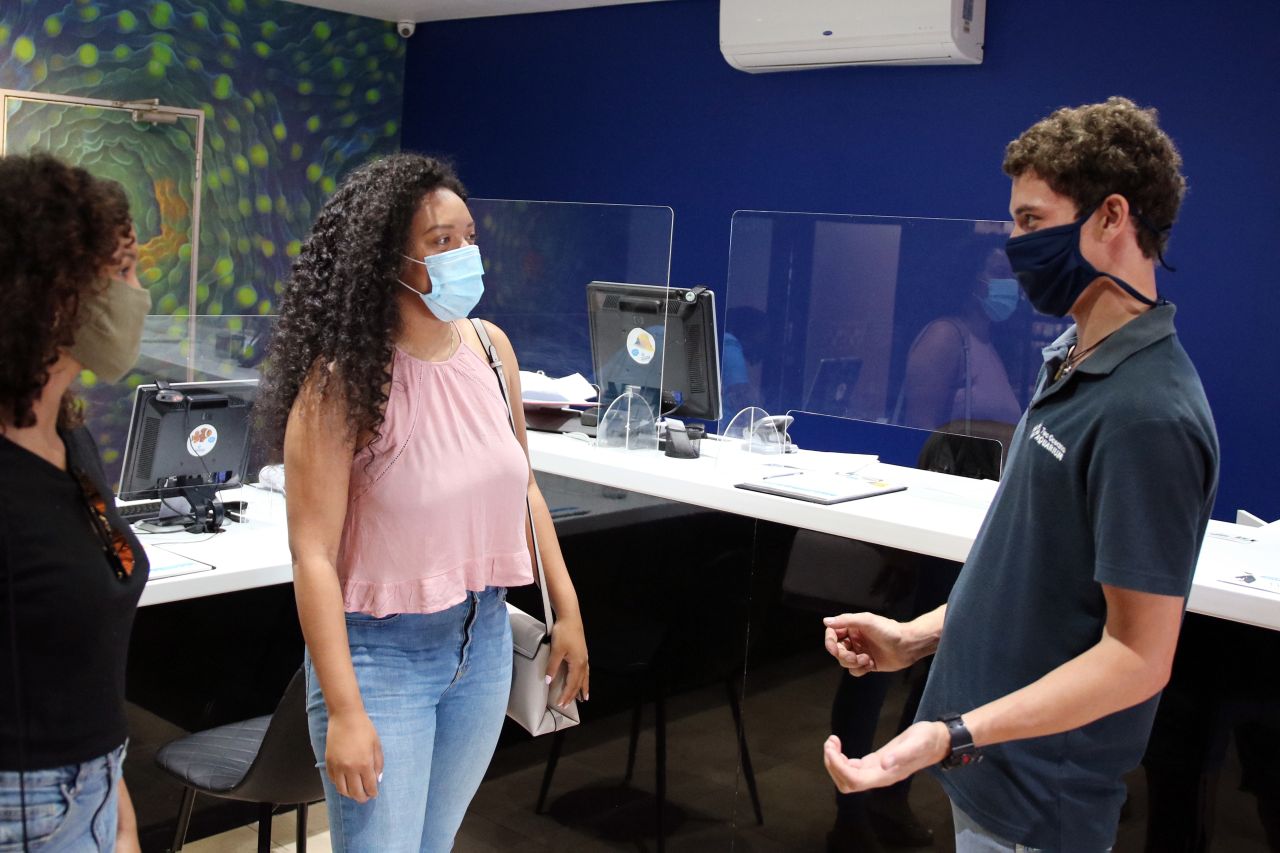 Your guide will take you past a few of the Aquarium exhibits that you're likely already familiar with - but with the added context of how they affect the rockhoppers you'll meet.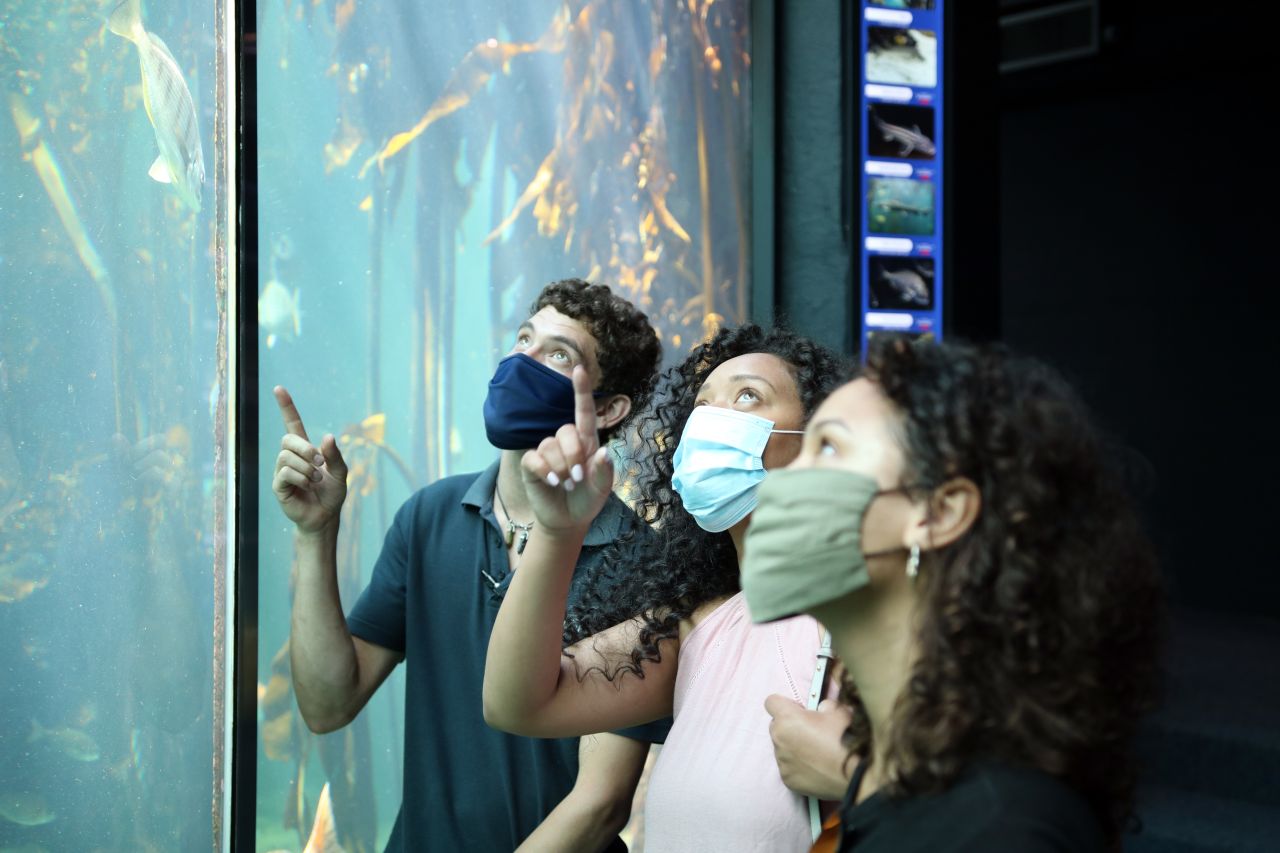 You'll then step behind-the-scenes into the "working" area of the Aquarium, visiting the kitchen where the penguins' food is prepared and learning what goes into caring for these precious animals.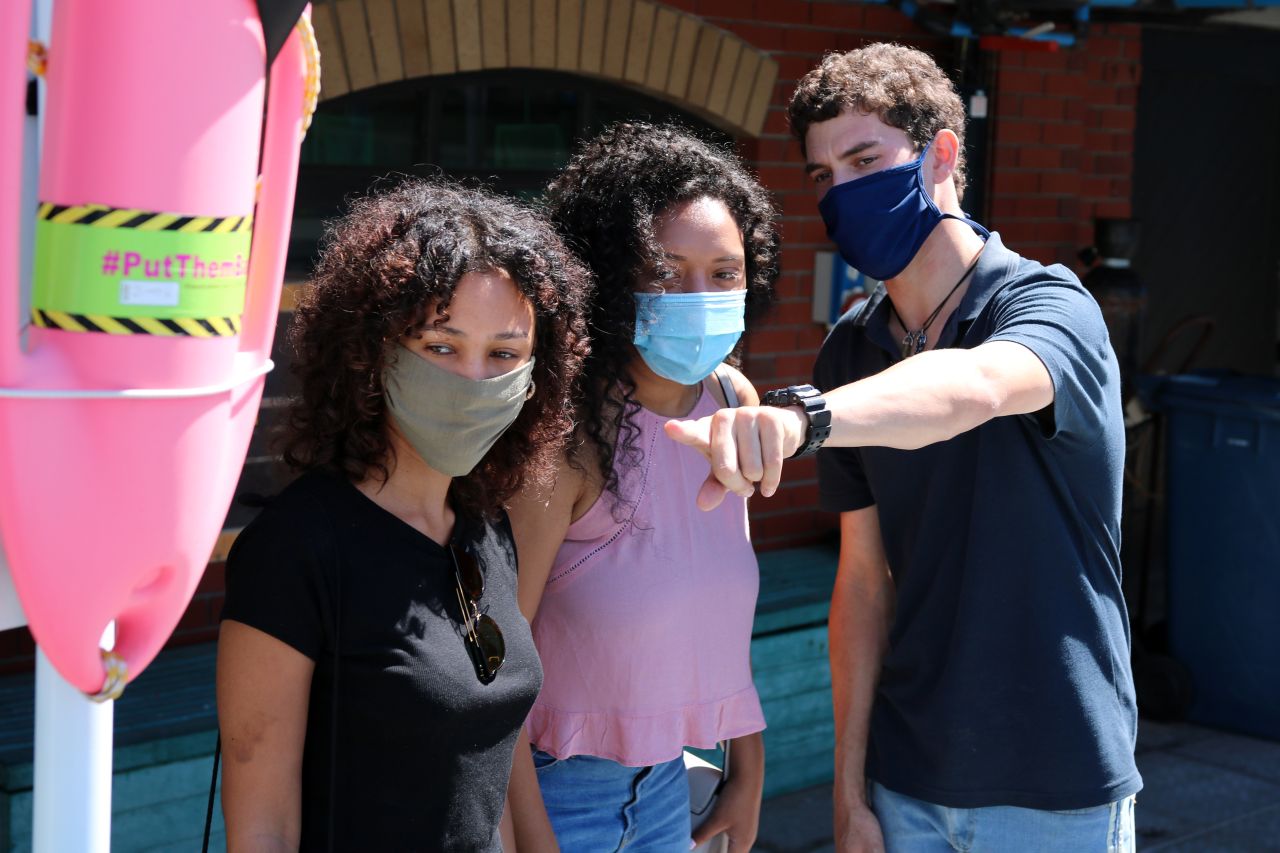 Meeting the rockhoppers:
You'll be seated in the Penguin Experiences area, where the rockhopper penguins leave the water after their morning swim. At this point, it's up to the penguins to engage with you or not, and they are given plenty of space to choose to stay clear or to come closer on their own - you may even have a penguin choose to jump on your lap, or have the chance to feel their feathers. We do not handle or incentivise the penguins to do anything, so your experience with these wild animals will always be what the penguins decide to offer you!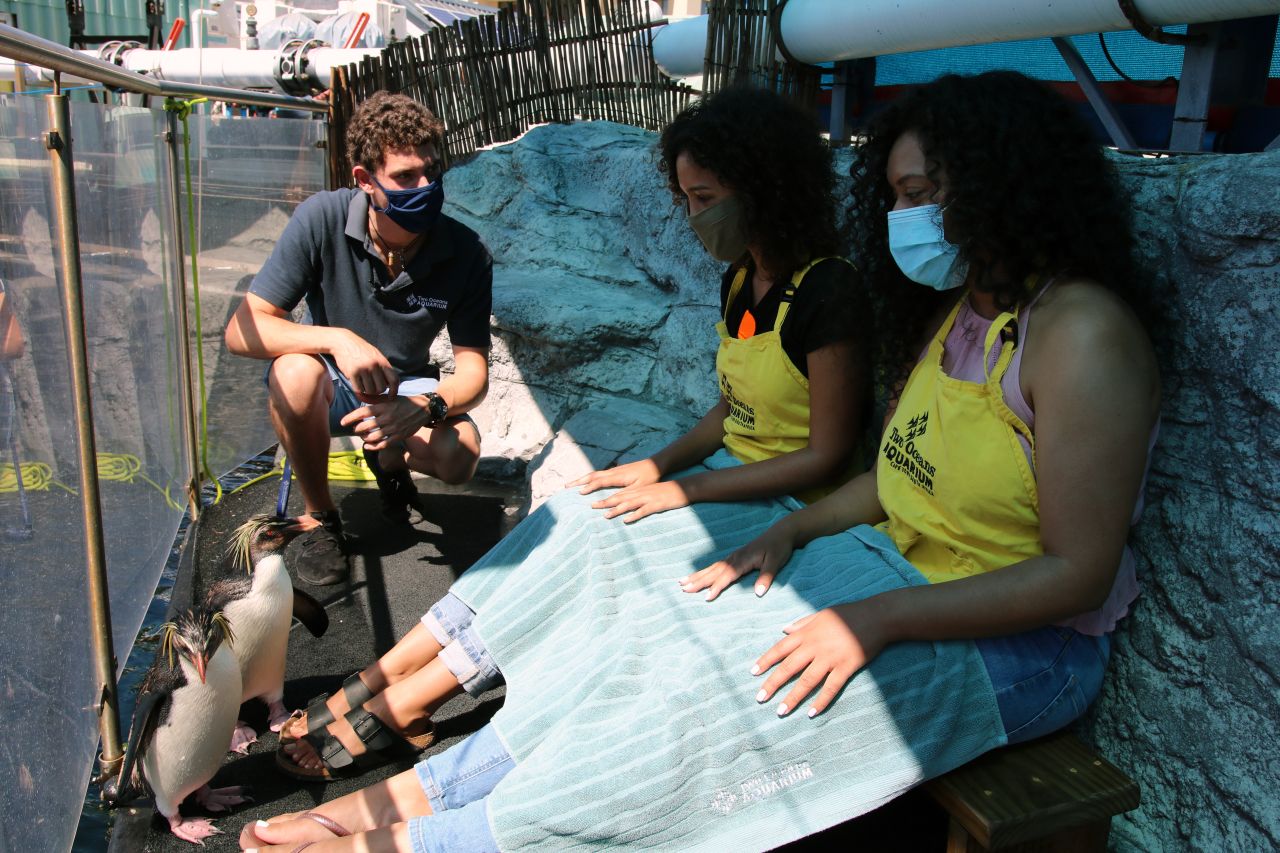 Being up close to the penguins, your guide will teach you about the conservation issues affecting these birds, show you how to tell the difference between them so that you can remember their names, and answer all of your deepest questions about penguins!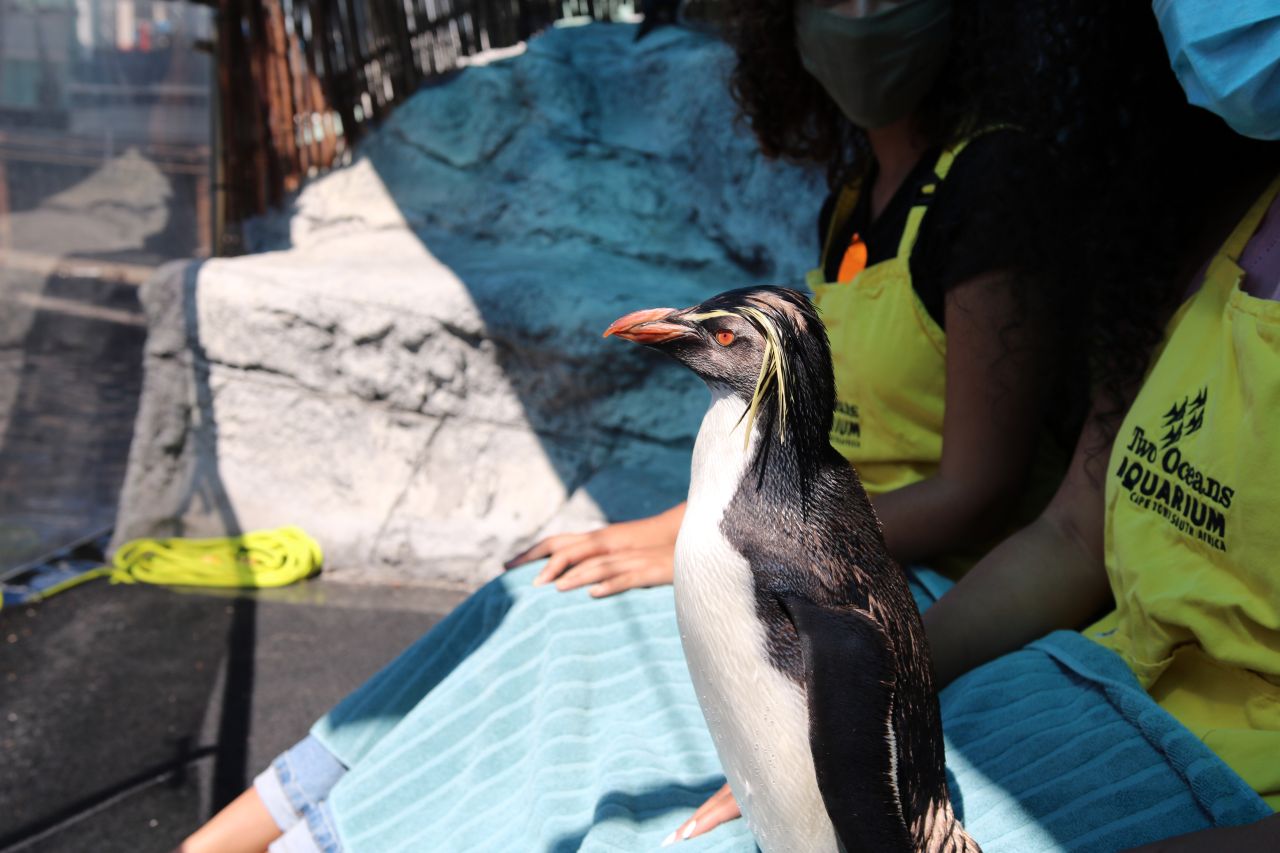 This is also the perfect place for a selfie!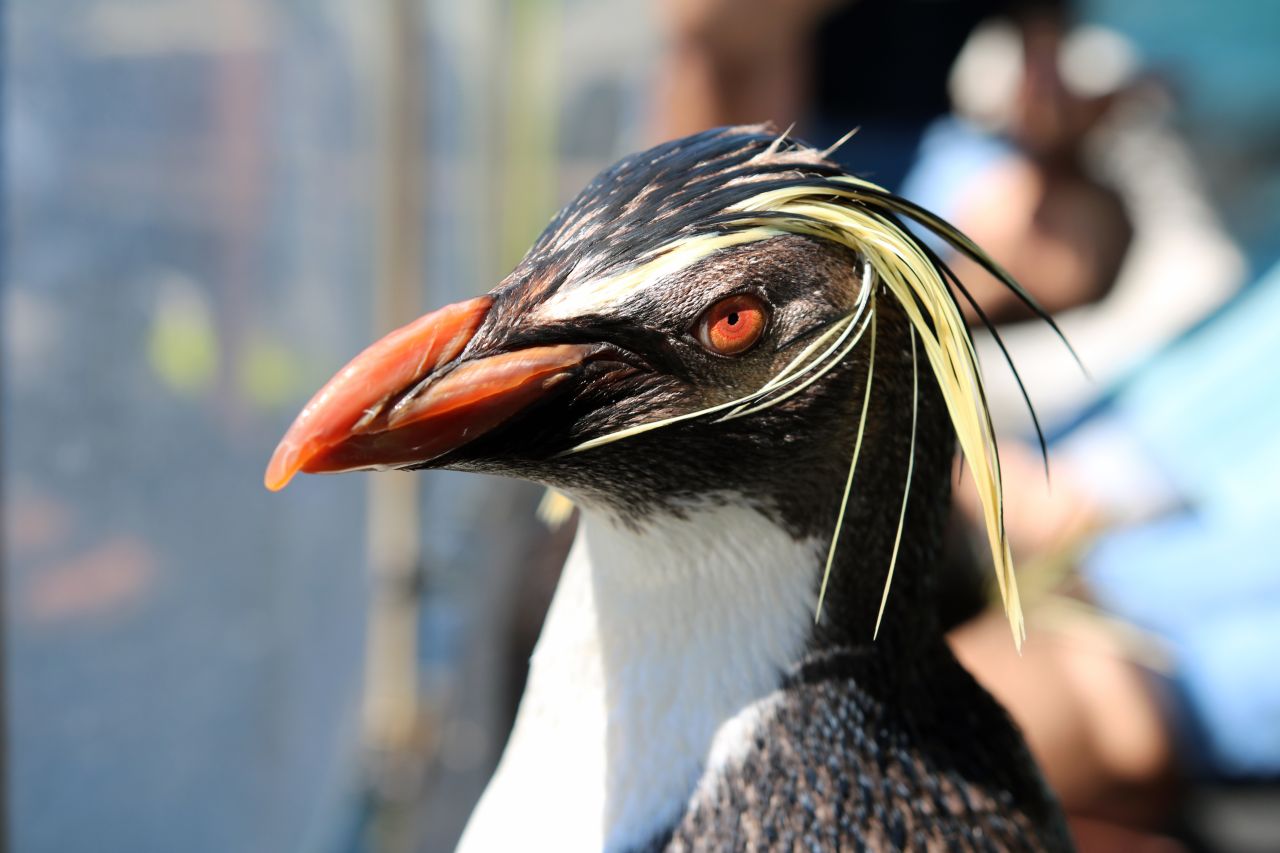 After your Penguin Experience, you're free to explore the Two Oceans Aquarium for the rest of the day, and you'll certainly be eager to share your photos!
Time to book your day out:
Ready for a Penguin Experience of your own? Find more info here.
Please email experience@aquarium.co.za or call us on +27 (0)21 418 3823 to book your Penguin Experience!
Penguin Experience bookings may temporarily close if our birds are moulting, nesting or undergoing health checks - the team will advise you when making your booking.