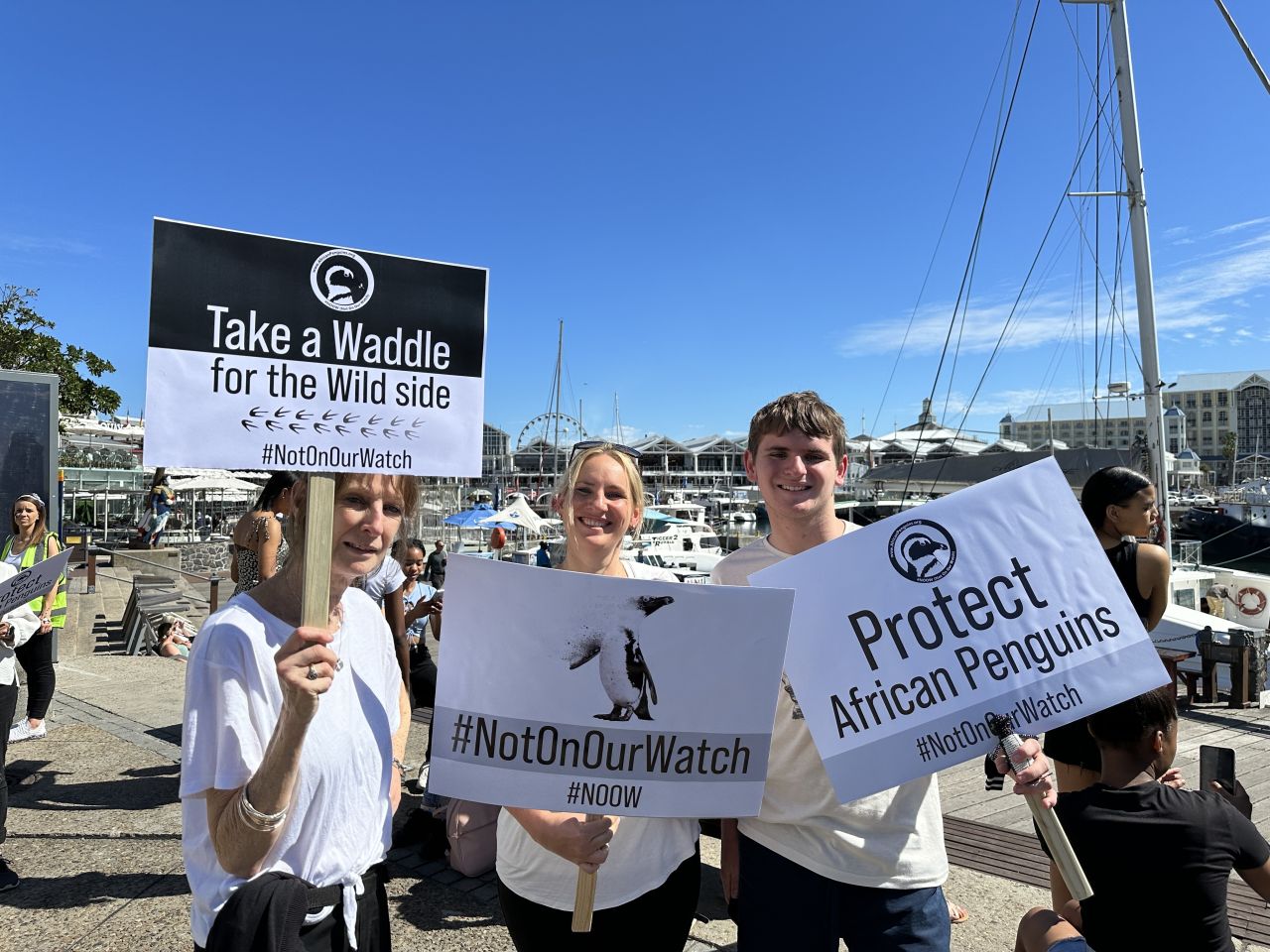 On International African Penguin Awareness Day, our Two Oceans Aquarium family (and penguin-minded people all over the world) flocked together in support of the African penguin!
The "Not On Our Watch" #NOOW Campaign was launched in March 2023 to raise awareness for the urgent plight of the African penguin. This seabird is one of South Africa's most iconic species, a beacon of Cape Town tourism, and a special part of its unique ecosystem. Unfortunately, the African penguin population is under huge threat of extinction due to overfishing, historic egg harvesting and guano collection, oil spills and marine traffic, and habitat loss. The Worldwide Waddle aimed to give a voice to this charismatic seabird and inspire collective action for their preservation and protection.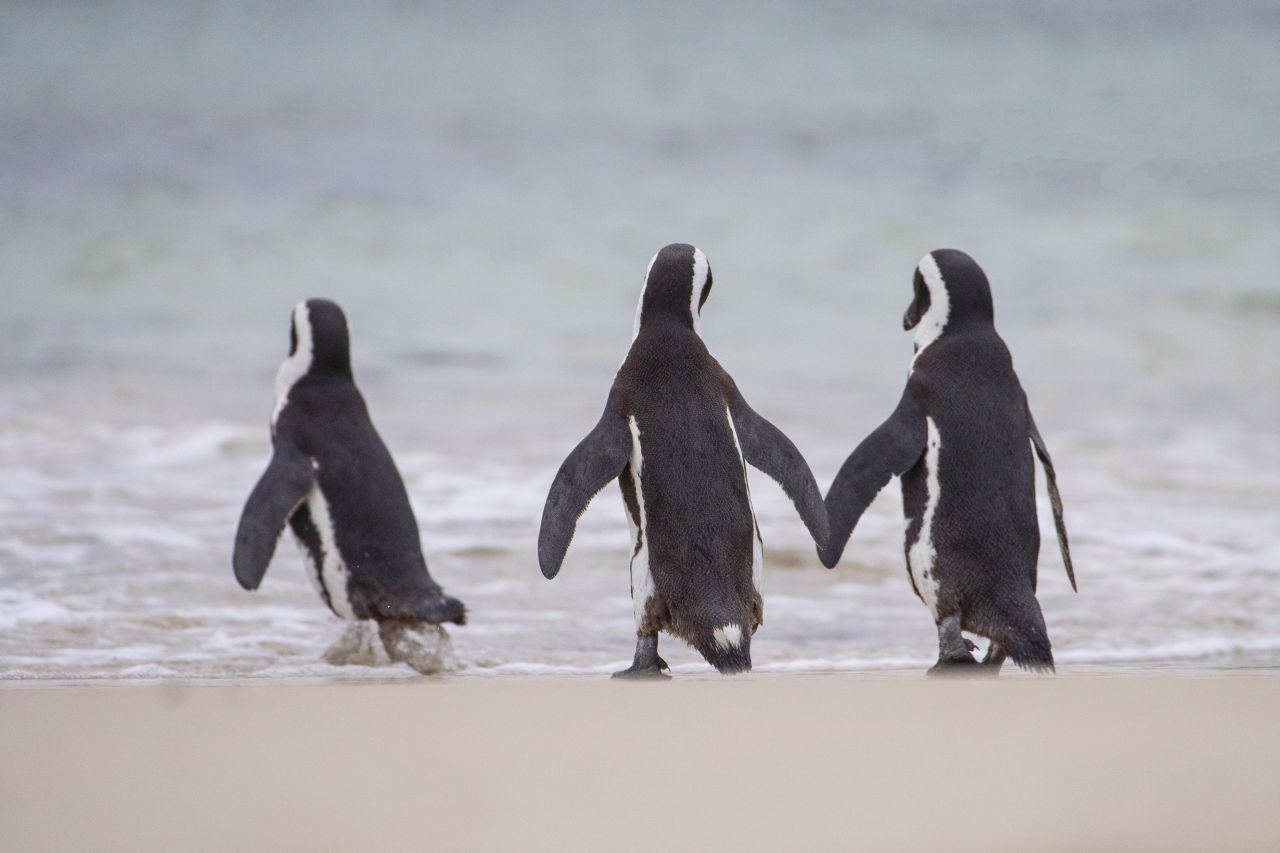 The Aquarium hosted two waddles in support of the #NOOW Campaign: one in the V&A Waterfront and one in Simon's Town. In the V&A Waterfront, waddlers were decked up in their best black and white, sporting amazing penguin-themed outfits! Our African penguin mascot, Samantha, was the most popular participant, leading the waddle for her fellow penguins with great enthusiasm. The 3km walk around the Waterfront precinct led the attendees past the brass penguin and the Marine Wildlife Walk's African penguin sign. With perfect weather, a spirited crowd, and plenty of beautifully decorated placards, the waddle was an absolute blast for everyone involved!

In Simon's Town, our team experienced true community spirit. In partnership with I AM WATER and Marine Dynamics, the waddle was a huge success and exceeded all expectations. We are delighted to have seen individuals come out in their numbers to waddle in the name of the African penguin and have a blast while doing so. The 3km walk gave attendees time to enjoy the beautiful weather, chat with like-minded individuals, and contribute to the fight against the African penguin decline.
At both waddles, several lucky attendees won spot prizes, including African penguin plush toys, and entry tickets to the Two Oceans Aquarium, Table Mountain cable car, or Cape Wheel!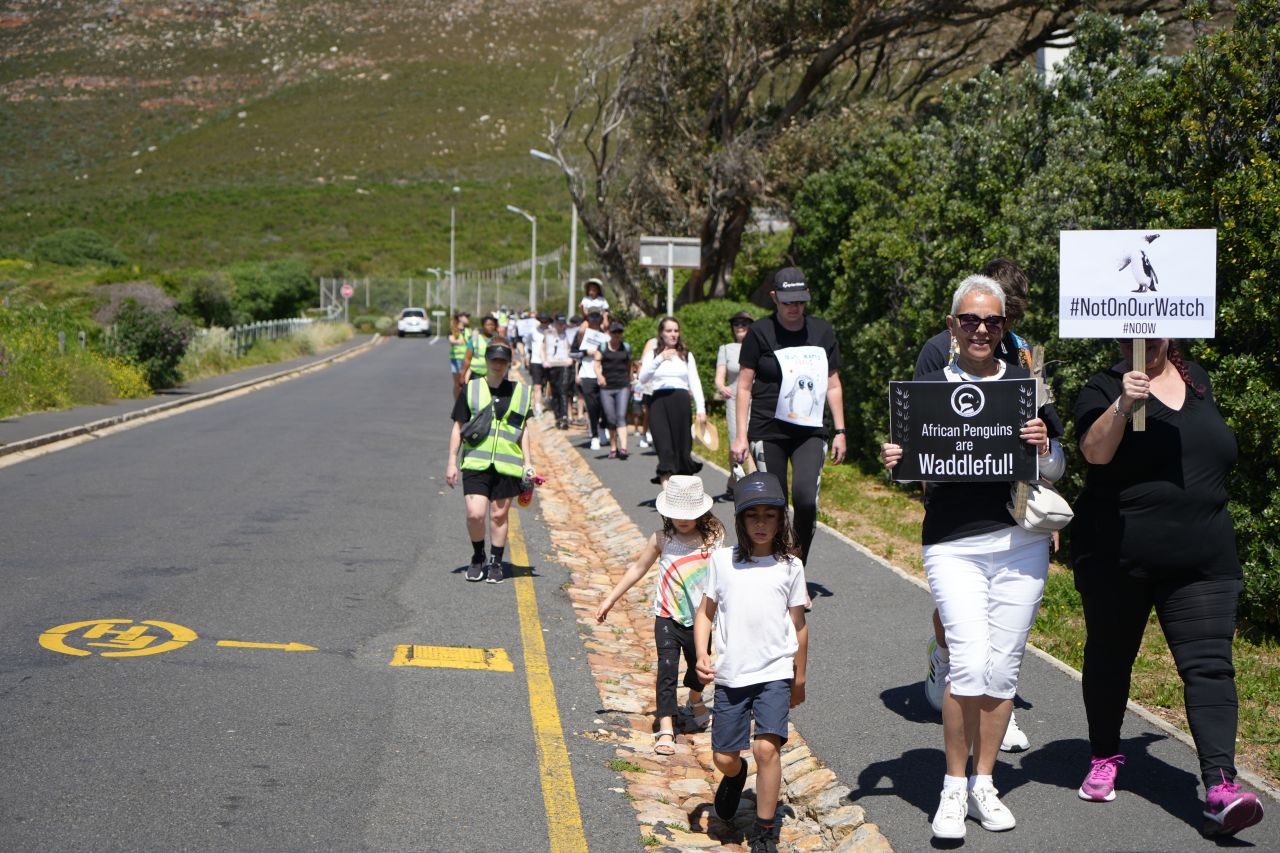 While we were waddling, so were other institutions all over the world! The #NOOW Campaign garnered the support of institutions on five continents: From the Terres de Nataé in France and The Florida Aquarium in the USA to uShaka Sea World in KwaZulu Natal and the Johannesburg Zoo in Gauteng. We are so thrilled that the Worldwide Waddles got so much support – it is heartening to see such incredible action for the African penguin.