Winter is the best time to be a scuba diver in Cape Town - become a PADI Open Water Diver in this limited-time promotion!
From now until the end of August 2022 you can book a PADI Open Water Diver Course for three people for the price of two! This exciting course gives you a lifelong recreational diving rating that is recognised almost anywhere in the world, and takes you beyond the Two Oceans Aquarium, to learn practical diving skills and abilities out in the beautiful waters of False Bay! Diving is always more entertaining (and safer) with buddies to dive with, and this limited-time promotion is the ideal opportunity for you and your friends and family members to learn together!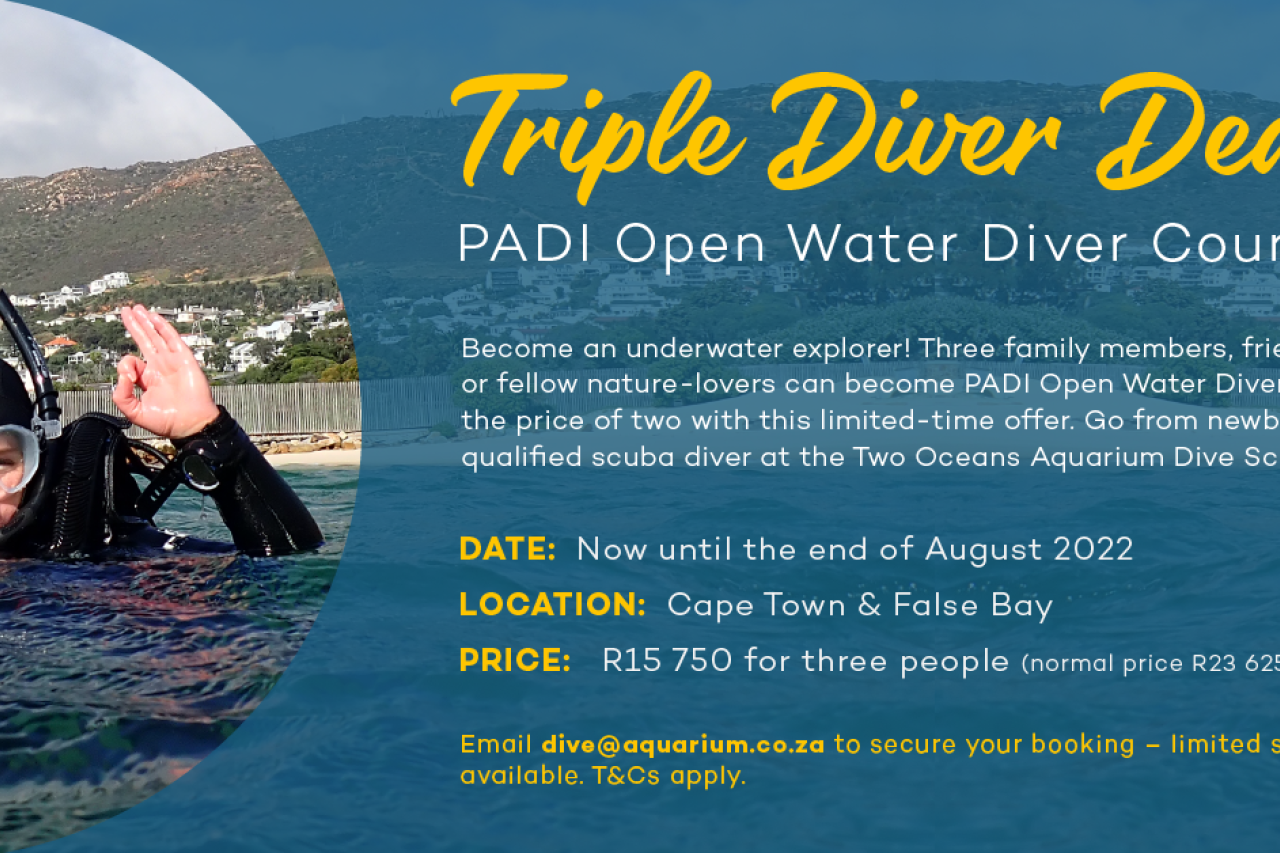 How to book: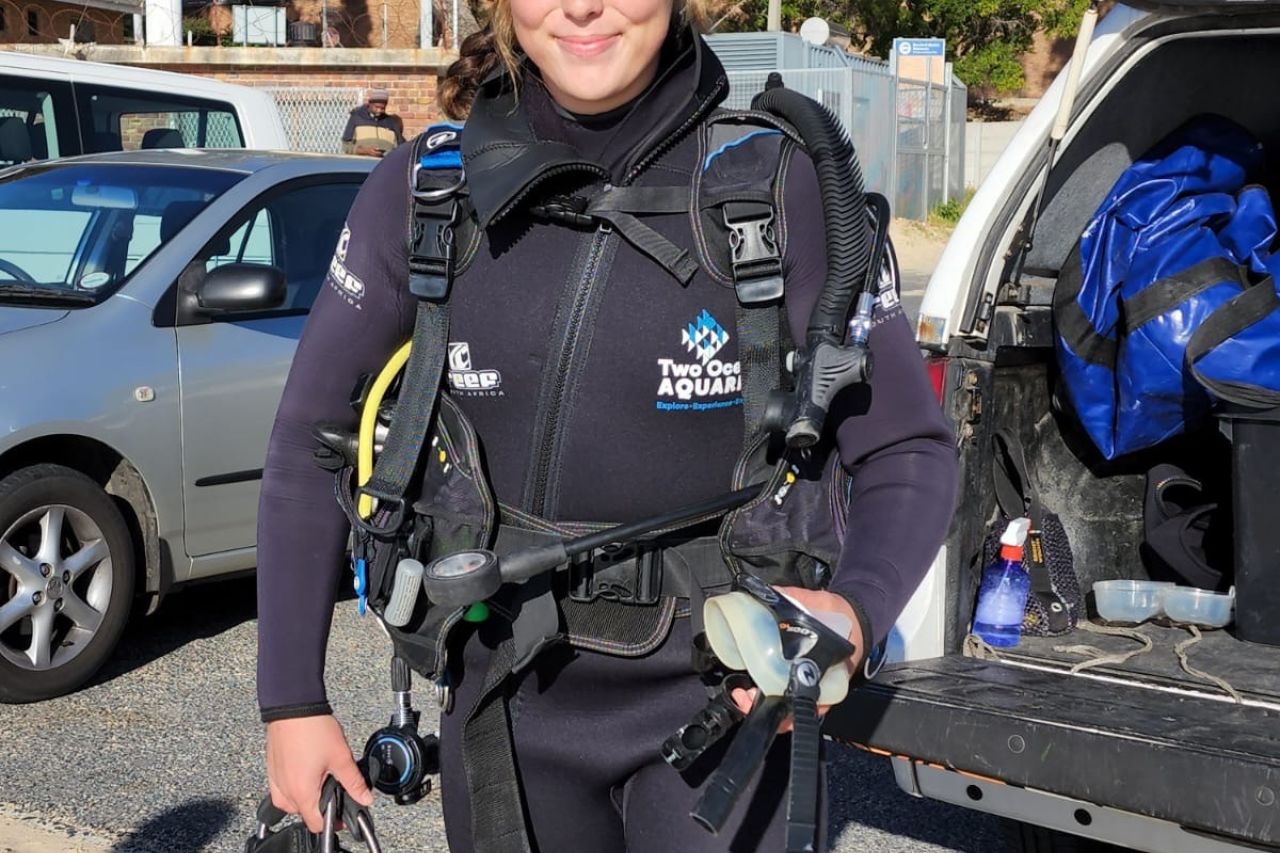 The PADI Open Water Diver Course takes three full days to complete, and has an at-home learning component. The days of the course are not necessarily consecutive, and will be somewhat weather dependent, and the Dive School team will work with you to arrange to schedule.
Email dive@aquarium.co.za and a member of our team will contact you to confirm your booking and with payment information - the total price for the course for three people will be R15 750 during this special, a saving of R7 875. This included all needed equipment and snacks - you'll only need your own swimsuit, transport to the dive site, and internet access to access online resources. Upon completion of the course, you will be issued with an official PADI (Professional Association of Diving Instructors)
To qualify for this promotional offer, your course will need to commence before the end of August 2022, and all three participants will need to participate together. Slots are limited, and the Two Oceans Aquarium reserves the right to end the offer once we are fully booked.
What is a PADI Open Water Diver rating?
PADI Open Water Diver is the world's foremost recreational scuba diving course, recognised around the globe and taken up by hundreds of thousands of ocean explorers every year. This is a fun and challenging course for beginners that will stretch your abilities and foster a deeper appreciation for what it takes to breathe and explore underwater.
Once qualified as a PADI Open Water Diver, you will be able to dive with a buddy down to 18 metres, rent dive equipment, book boat dives, obtain air fills, take additional classes, and even proceed to an Advanced Open Water Diver qualification if you like. PADI Open Water Diver opens the door to a world of incredible ocean adventures!
Learn more about our other diving experiences and courses here.