Many people ask us why one of the main exhibits at the Two Oceans Aquarium carries the name "I&J". As a founding partner, I&J has supported the Two Oceans Aquarium since 1995 by supplying food for our animals, investing in education programmes through the Two Oceans Aquarium Foundation, and supporting our I&J Children's Play Centre. In 2004 I&J played a pivotal role in attaining the stringent sustainability Marine Stewardship Council (MSC) certification for the South African hake industry, which aligns with our message of sustainable use of the ocean's resources. In 2016 the brand new I&J Ocean Exhibit opened and it has become one of our most popular exhibits - for good reason!
The I&J Ocean Exhibit is home to many beautiful species and is definitely a "fan favourite" at the Aquarium. Whether viewed from the transparent tunnel or the giant viewing window, the I&J Ocean Exhibit provides a unique glimpse into South Africa's warmer water marine life.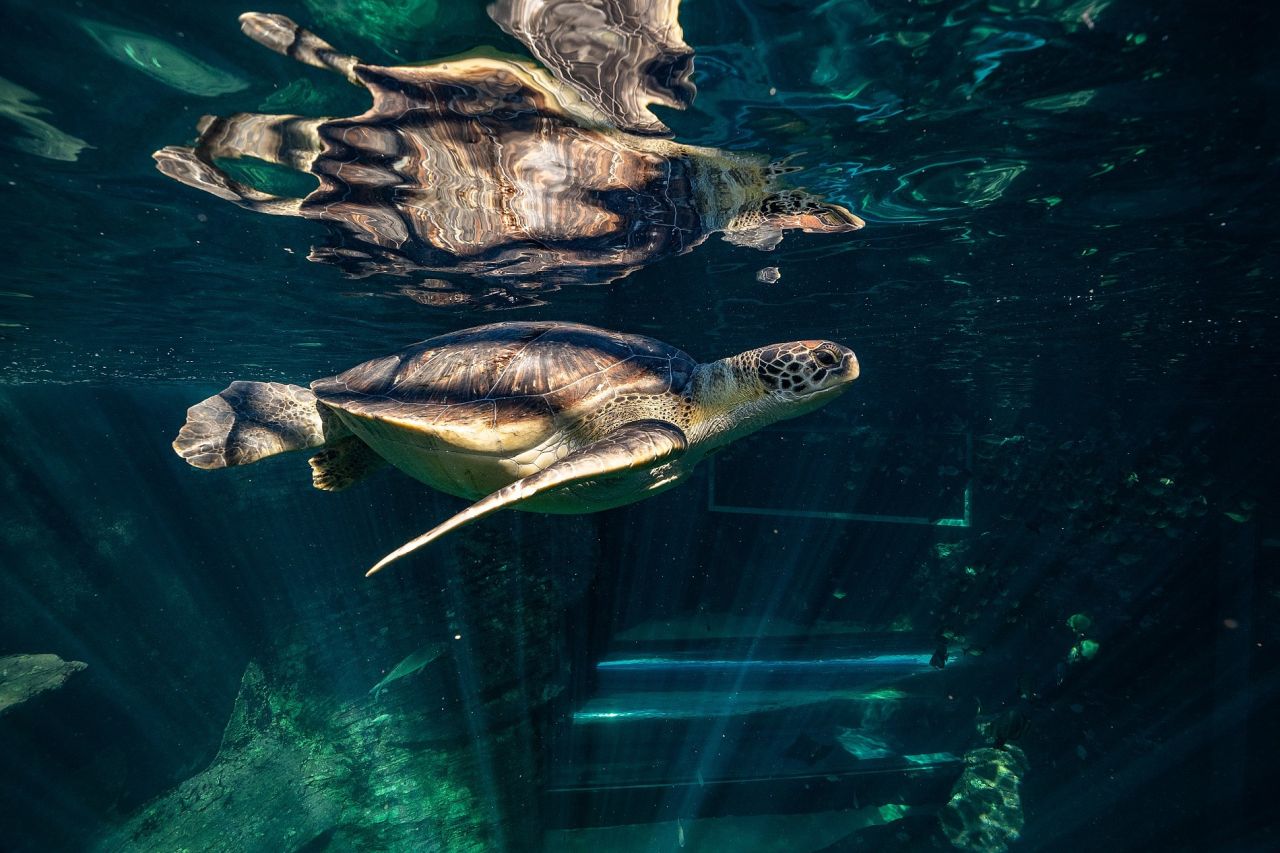 Did you know that the I&J Ocean Exhibit is sometimes used as a "soft release" tank for the sea turtles in our turtle rehabilitation programme. The exhibit provides an enviroment that assists in preparing the turtles for their release back into the wild.
The depth of the I&J Ocean Exhibit stands at 6 metres, which is equivalent to almost 20 feet. This exhibit is also the first of its kind in South Africa to boast a full ten-metre-long tunnel. The main viewing window is a continuous 9-metre-wide panel, which is four metres high and weighs 22 tonnes.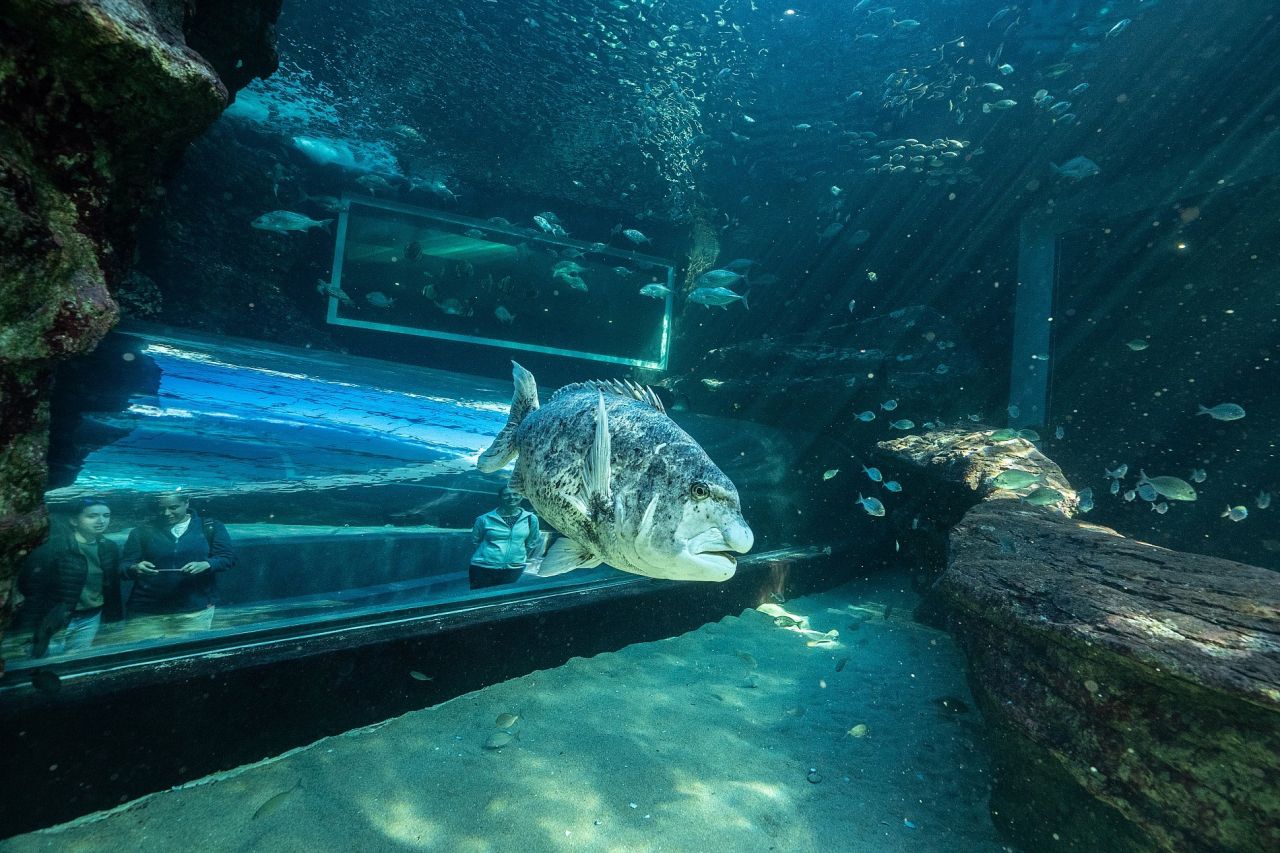 Did you know that the I&J Ocean Exhibit holds 1.6 million litres of seawater at a temperature of between 20 and 24 degrees Celius?
The I&J Ocean Exhibit and all of the species it houses are without a doubt exciting enough to look at. However, when visitors feel the need to get even closer to these beautiful animals, we offer scuba dives in this exhibit as well!
This marvellous exhibit is definitely a stand-out at the Aquarium, and not just because of its size!