Two Oceans Aquarium Head Chef Lucio de Allende's delicious sustainable seafood recipes have long been a hit amongst guests enjoying the Aquarium's catering facilities, and the recipes he's shared with our fans have been delicious. Join chef Lucio in his home kitchen for a step-by-step guide to cooking a scrumptious spicy tomato and mussel pot!
Like his colleagues on the Two Oceans Aquarium aquarist team, chef Lucio is passionate about seeing healthy and abundant oceans for life, and part of that is making environmentally-minded, sustainable seafood choices, like picking ingredients from the WWF SASSI Green List.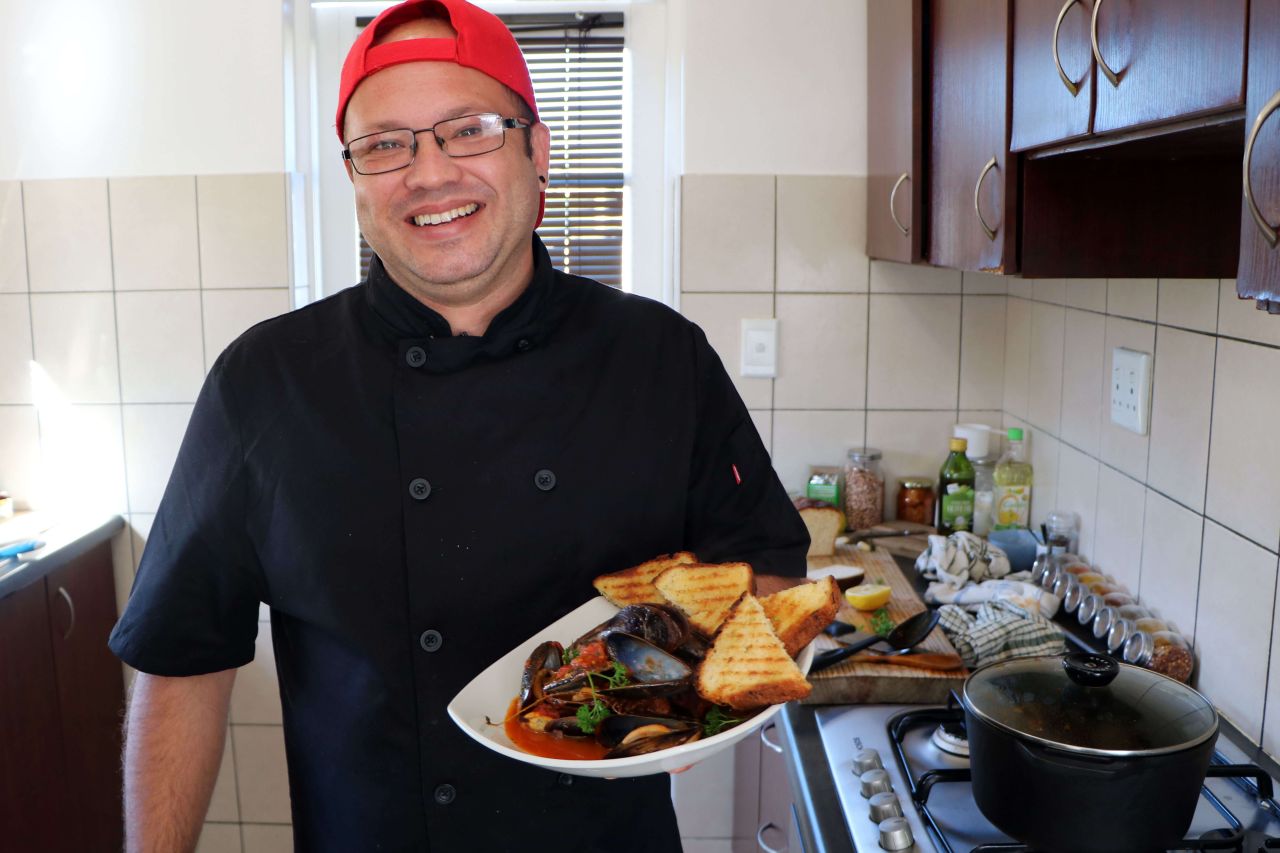 Pro-tip from chef Lucio: This basic tomato sauce is an excellent base for other sustainable seafoods too - be creative!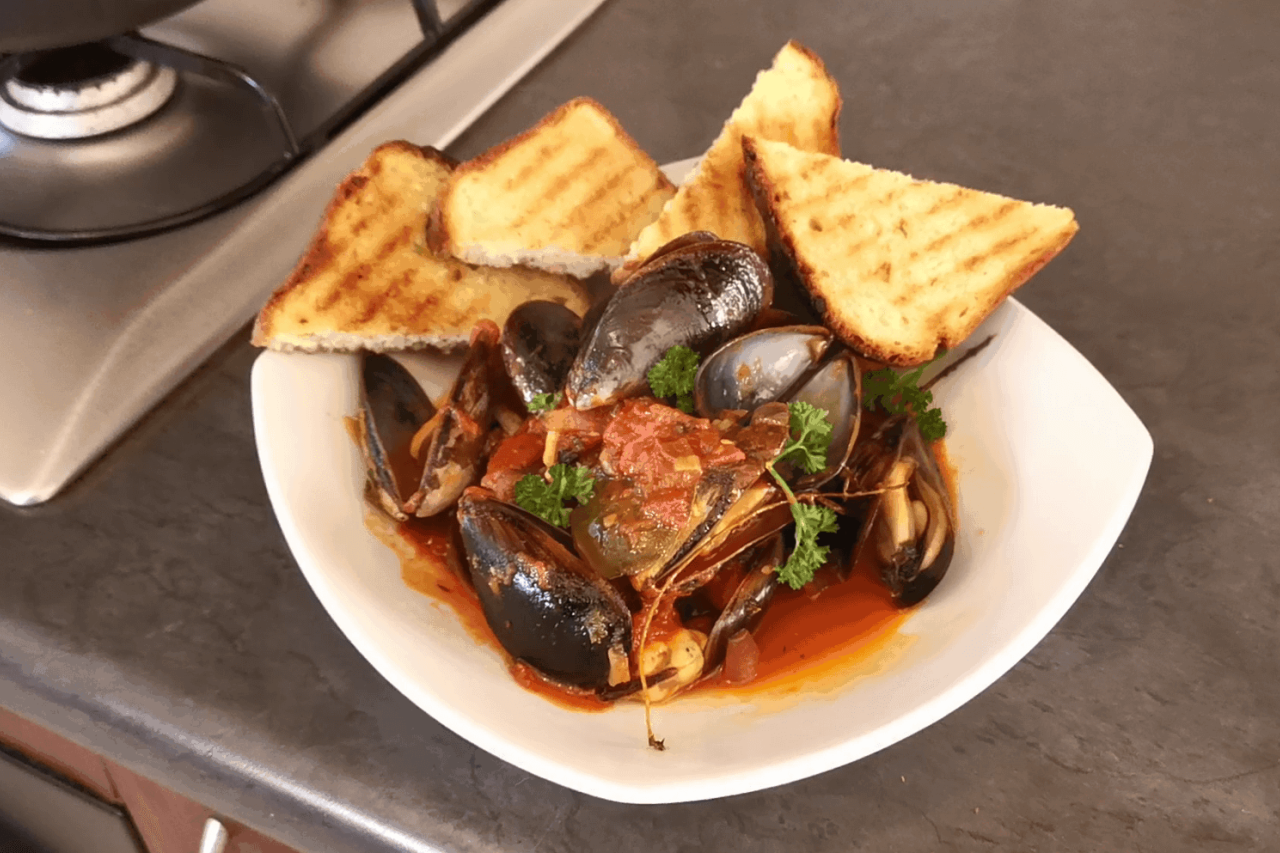 Why black/blue mussels?
The South African coast is home to a wide variety of mussels, many of which are very sustainable! The mussels used by Lucio are indigenous black mussels (Choromytilus meridionalis), which are farmed sustainably in Saldanha Bay.
Black mussels look superficially similar to a number of other species, but fortunately for you, the consumer, all these similar species are sustainable too, so you generally do not need to worry too much when selecting mussels at a fishmonger or supermarket. Blue mussels (Mytilus edulis and Mytilus chilensis) are imported to South Africa from China and Chile, and are regarded as having a low environmental impact.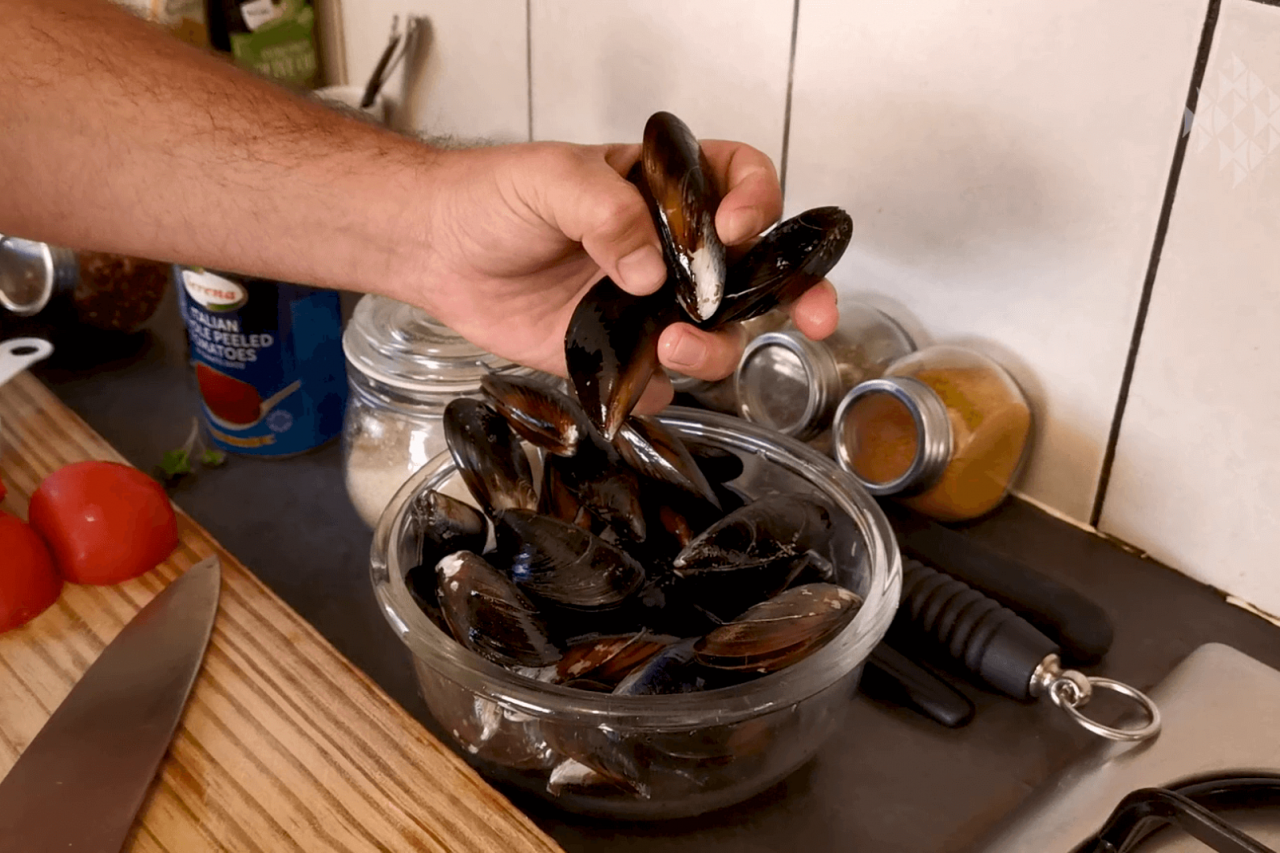 Mediterranean mussels (Mytilus galloprovincialis) are also known locally as blue mussels and are an invasive species that has actually replaced the majority of local mussel species on the Southern and West Coasts. Mediterranean mussels collected on the coast, or farmed locally, are an excellent choice too!
A number of other mussel species also appear on South African plates. Imported green-lipped mussels from New Zealand and local white mussels collected by hand are both WWF SASSI Green-listed choices too (use the handy WWF SASSI App if you aren't sure). The Marine Stewardship Council works closely with the WWF to create standards for sustainable fisheries - and their blue logo on the packaging is also an excellent way to tell if a seafood product has passed sustainability certification with them.
Should you decide to handpick mussels yourself, remember to get a permit from your local post office and please collect within the legal bag limit. Although there are many mussels that have not yet been assessed that you will encounter our advice is always going to be to target the invasive alien varieties - particularly Mediterranean mussels on the West Coast and around the Cape.