"My vision is to empower people, to create youth development projects, and to create exciting opportunities to experience, enjoy, and learn about the exquisite Mother City," says Mzukisi "Mzu" Lembeni, owner of iMzu Tours. The Two Oceans Aquarium has been partnered with Mzu since 2014 to assist and mentor him in growing his business.
Mzu is a former employee of the Aquarium with an incredible flair for tourism. Let's hear more about his business, iMzu Tours!
Mzu worked at the Aquarium for a few years, where he enjoyed guiding school tours and manning the Microscope Exhibit, amongst other things. He has since worked in various hotels within Cape Town, the Castle of Good Hope, and the City Sightseeing operation. Not only is Mzu a qualified Western and Eastern Cape tour guide, but he has also excelled in tourism operation management programmes through the University of South Africa and the College of Cape Town.
One of the core drivers for Mzu in his business (and in life) is that he believes one should make a career out of one's passion. Mzu's love for the townships and communities around Cape Town is the building block for his township tour business that he started in 2012, iMzu Tours.
iMzu Tours offers a cultural walking tour through the township of Langa. This allows guests to meet local entrepreneurs and residents, observe the sights and sounds of the township life, and even sample some local offerings. Knowledgeable guides will entertain you with stories, historical facts, cultural traditions, and more! On these tours, visitors are introduced to the community on a personal level. They are taken to visit various projects, a school, one of the local markets, a local shebeen and other points of interest within the informal settlement. A driving force for iMzu Tours is Mzu's dedication to fostering community, creating jobs for locals, and empowering township residents.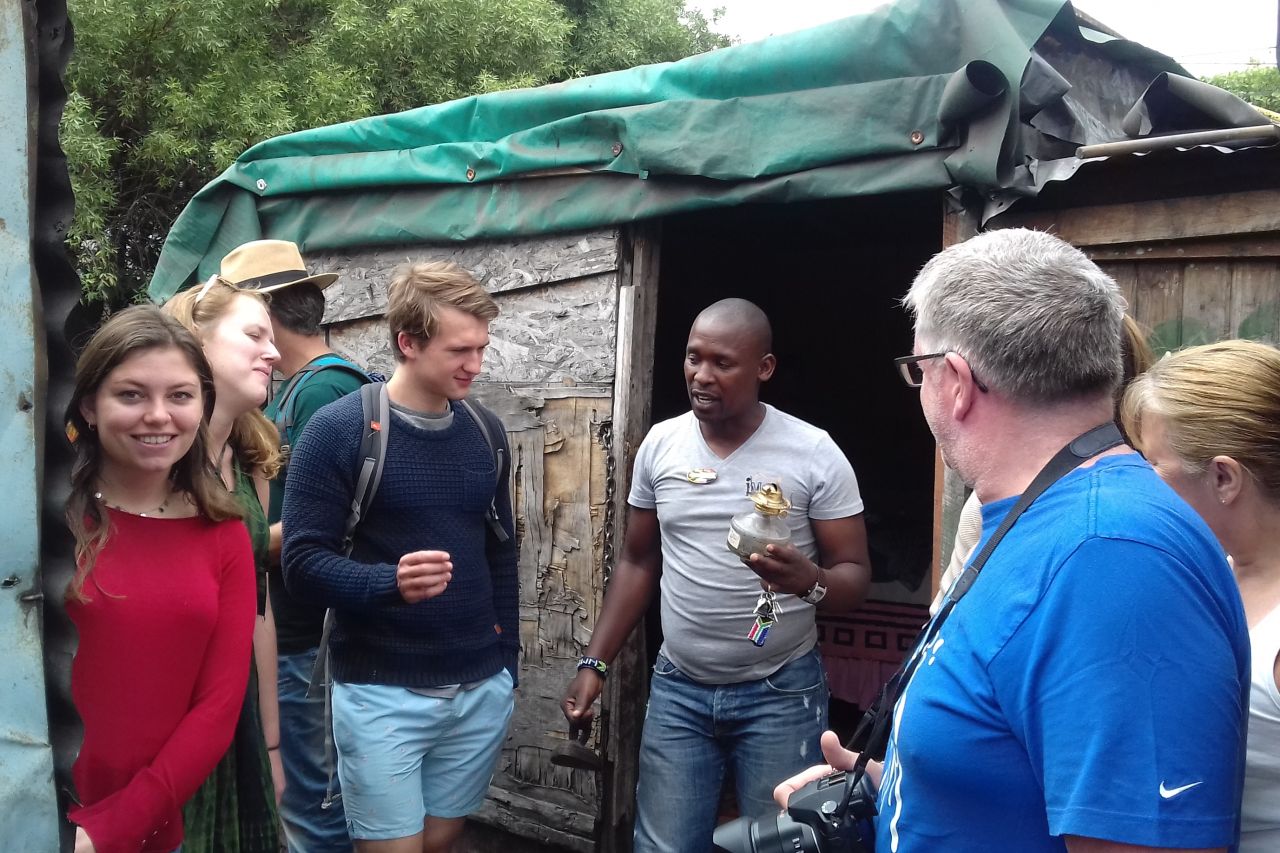 One of Mzu's previous customers remarked, "Our township tour with Mzu was impressive and touching! He found the right words for us to experience this world respectfully."
Though Mzu's township tours are focused on taking tourists to experience the informal settlement, he quickly realised that many Capetonians do not know their city. Therefore, he started to focus on the Cape Town youth and now organises tours and excursions for learners to enable them to learn about their city.
"My vision is to uplift the importance of tourism in our communities and invest in education for our children by doing school tours and career orientation with us. I am willing to share my experience with school learners and share my business skills with young entrepreneurs like me," said Mzu.
If you're a tourist to the Mother City or even a Capetonian looking to learn more about your home, look no further than iMzu Tours!
Go to:
Check out iMzu Tours!