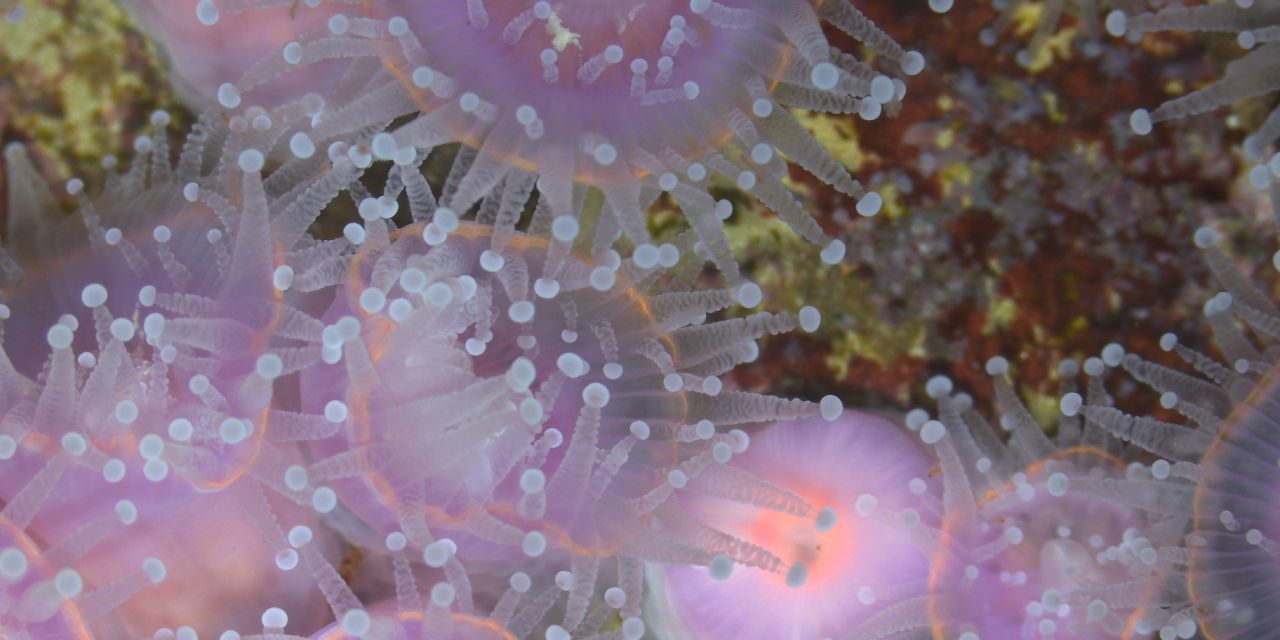 Microscope Exhibit
Hidden wonders of the marine world
About
Microscope Exhibit
Many of the animals you see at the Cold Water Mosaic Exhibit in the Diversity Gallery can be seen magnified at the Microscope Exhibit. This display opens up a new world of delicate tentacles, tube feet, suckers and nippers. Watch some of the remarkable activities of creatures such as goose barnacles, cushion stars and sea cucumbers as they feed, breathe and even give birth! At the Exhibit is a small pool with various specimens, a display of mermaids purses, our incredible microscope and much more.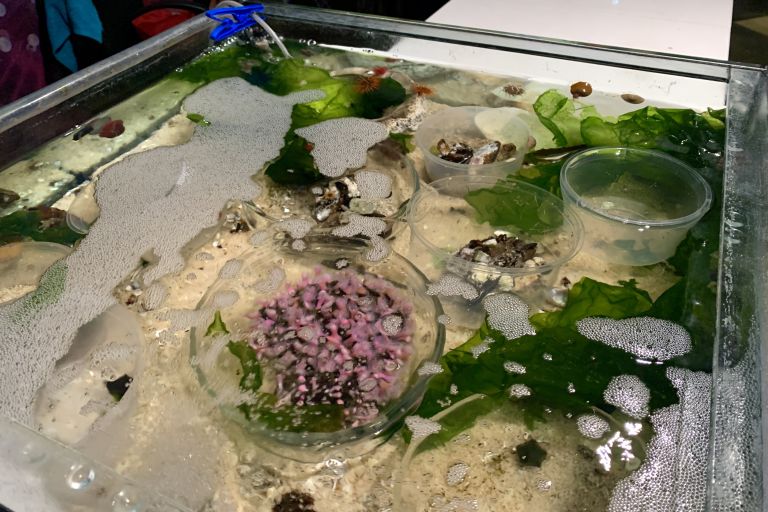 Zoom in, get closer
Our Leica microscope offers improved magnification; it can stream high-definition images to the screen and capture images and videos. At the Microscope Exhibit, a trained staff member, Young Biologist or Aquarium volunteer will introduce you to the world of the minute and microscopic. These include the tiny tube feet a sea urchin uses to walk, the odd behaviours of the near-invisible shrimp and a host of amazing sea life collected daily from the shores of Cape Town. Our digital microscope projects magnifications of the subject under examination onto an array of screens, so you can see these features in high definition. Peek into the water to see if you can spot the tiny animals with your own eyes – it's a challenge.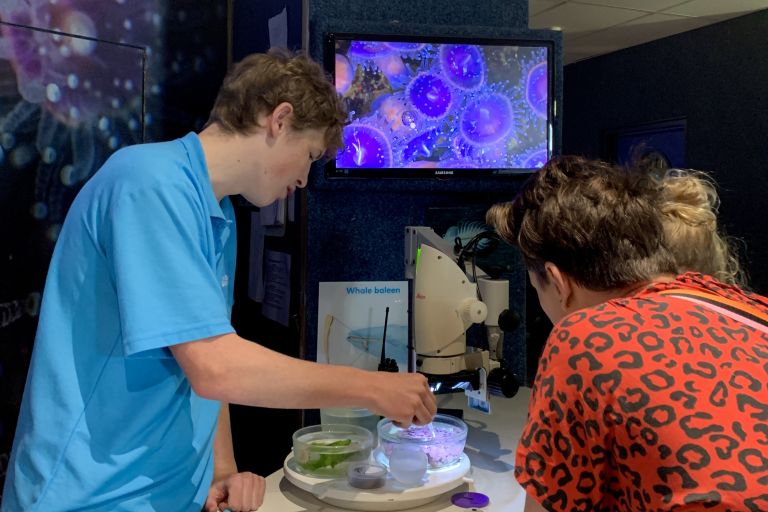 What can we learn?
Microscopes help us to develop a deeper appreciation and understanding of the world. At the Microscope Exhibit, we can see beyond what is visible to the naked eye, delving deeper into the invisible workings of various marine organisms like strawberry anemones and sea urchins. The Exhibit also gives visitors a chance to feel the sharpness of shark teeth and learn more about various shark species' egg cases. There is a real mermaid's purse for each of the smaller shark species in the Diversity Gallery, giving visitors a hands-on experience.