Welcome to the Aquarium, Zelena!
Join us in welcoming Zelena, a rescued green sea turtle, into our I&J Ocean Exhibit! Zelena was rescued at De Hoop Nature Reserve and brought to the Two Oceans Aquarium on 20 October 2022. She has since undergone rehabilitation with the Turtle Conservation Centre of the Two Oceans Aquarium Foundation and was cleared to enter the amazing I&J Ocean Exhibit.
Zelena was found in very poor condition and was ultimately diagnosed with an extreme case of cachexia (wasting away of her muscle and fat). She also had no appetite and refused to eat. In addition, Zelena was very dehydrated and had various open wounds.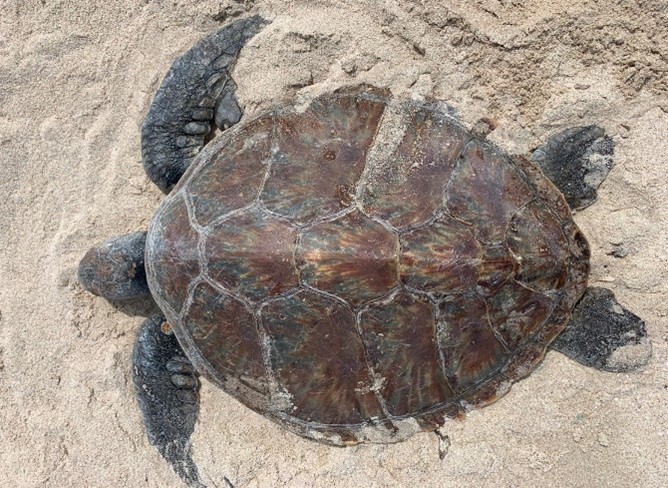 However, with a lot of love and perseverance, the turtle rehabilitation team has successfully gotten Zelena to start eating again, regaining much of her strength and weight. We're happy to report that her appetite is back as though it never left!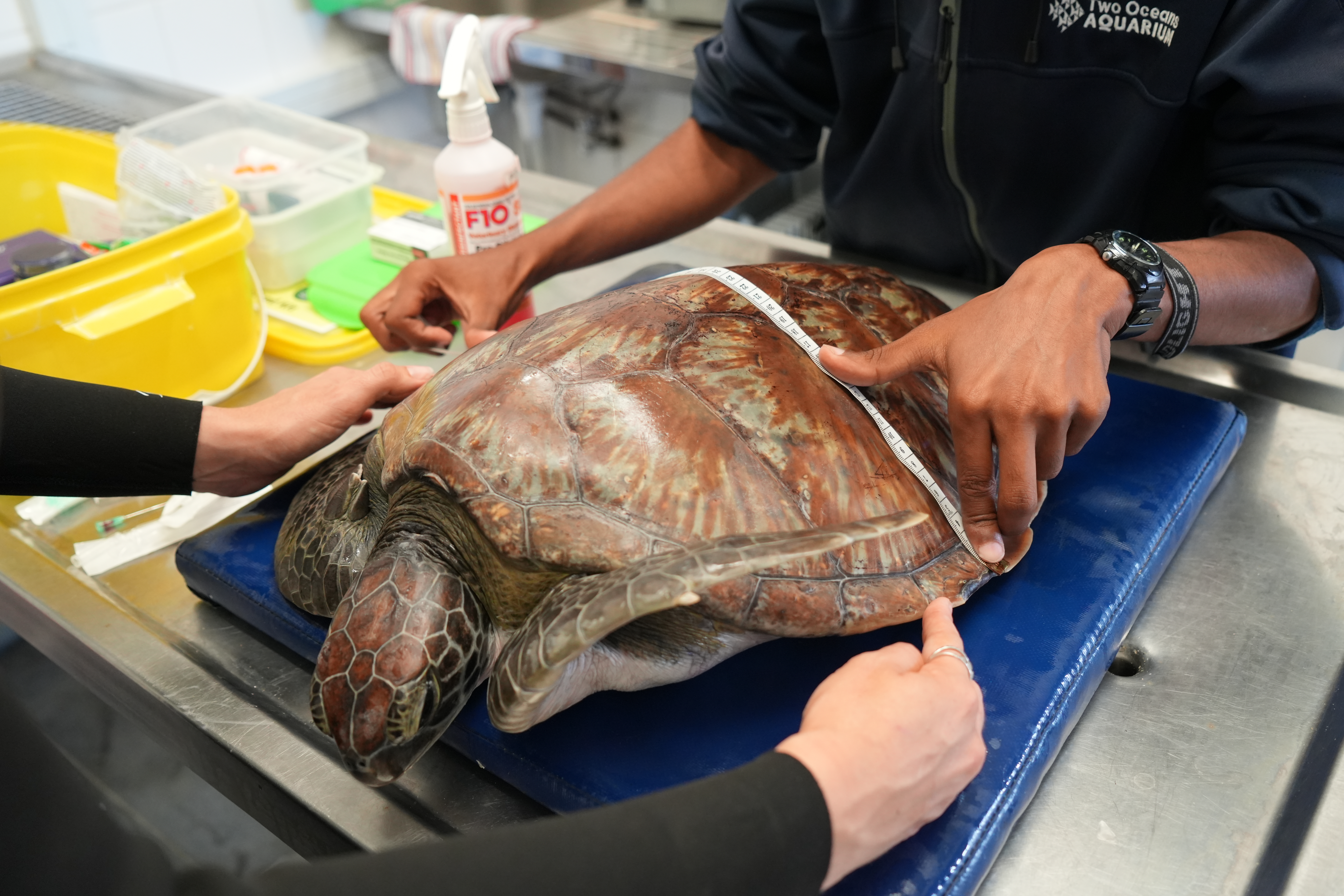 Zelena moving into the I&J Ocean Exhibit is very exciting, as she now has space to explore, swim, dive, and start on an enrichment programme to prepare her for her eventual return home. Hopefully, she'll make good friends with Amigo as well!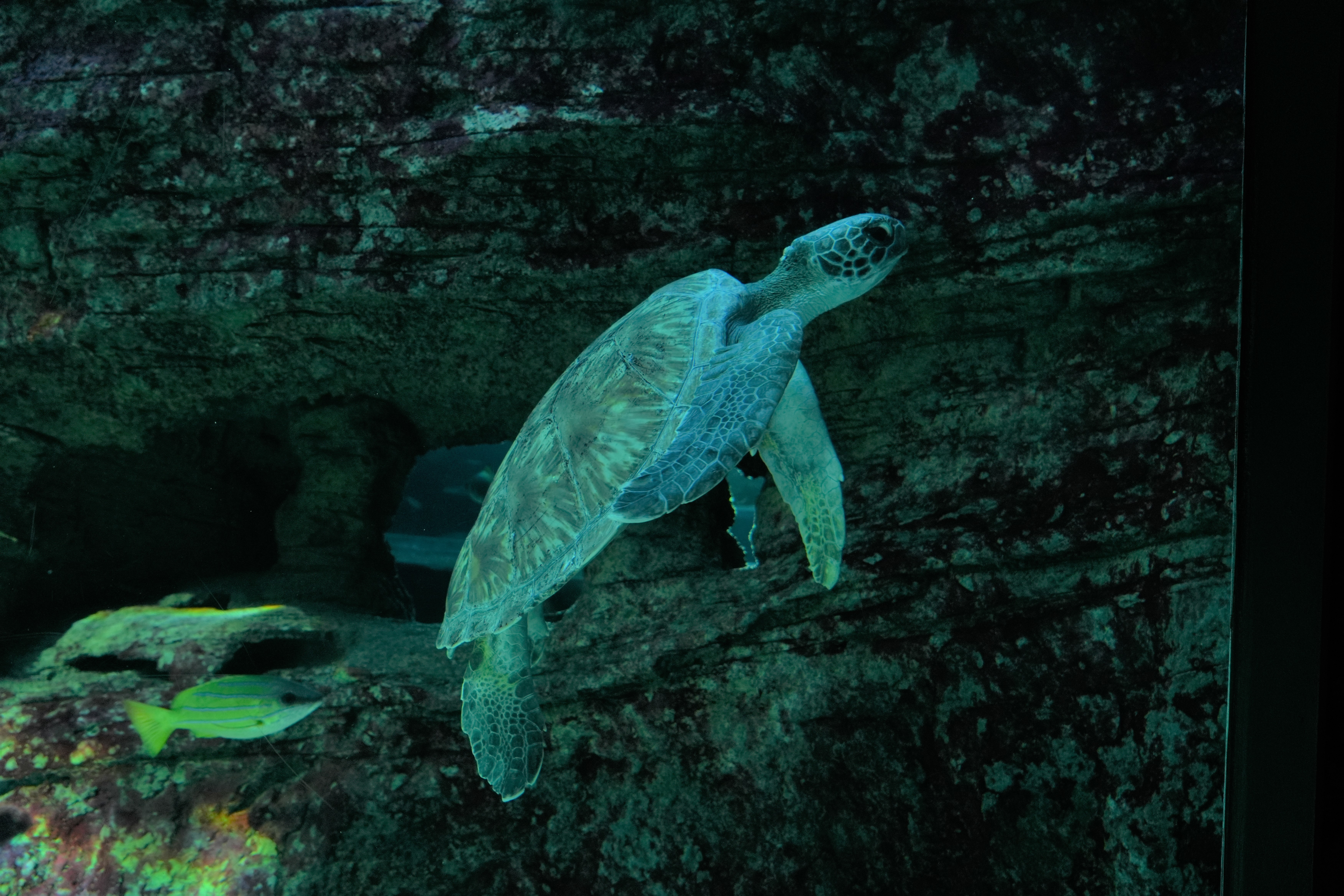 Zelena will only be here for a short time before she is released back into the wild, so be sure to say "hi" next time you visit the Two Oceans Aquarium, and learn more about our Foundation's turtle conservation efforts.