Have you ever thought diving is cool but could never see yourself doing it? Or maybe there's a bit of fear and anxiety holding you back. If this applies to you, you'll want to stick around for this one! We'd like to introduce Xolela Mpetsheni - Feeding Supervisor turned Two Oceans Aquarium Aquarist!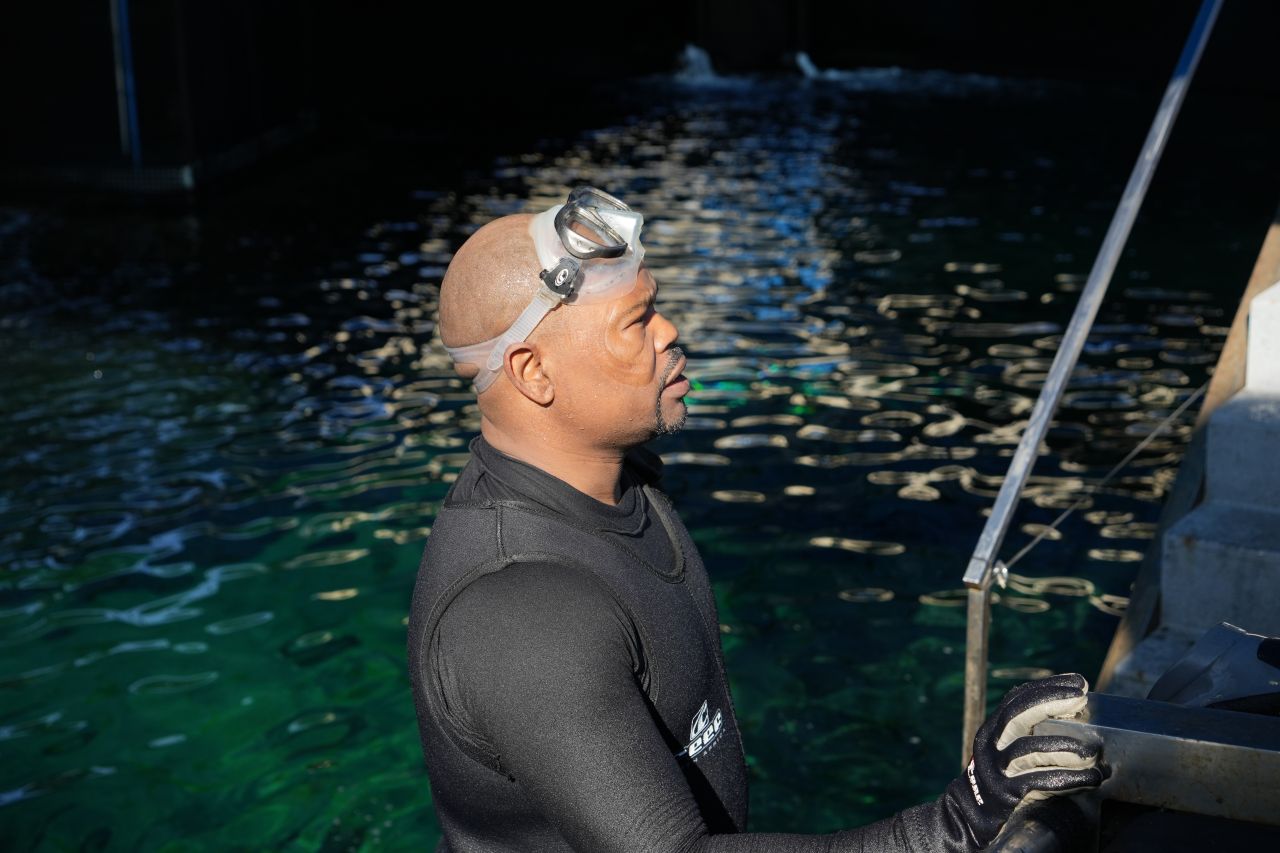 When Xolela started his Two Oceans Aquarium journey in 2008, he occupied the important role of Feeding Supervisor. This meant that Xolela was responsible for sorting and distributing the animals' food and ensuring they were fed on time and in the correct portions. Although he loved this role, his time working with aquarists and divers inside the Aquarium ignited a ton of curiosity and interest in the diving world.
Deciding to act on his new-found interest, Xolela started speaking to divers in the Aquarium about the ins and outs of the job. He even began to shadow a few of them whenever he got the chance. As Xolela's passion grew, it became hard to ignore, and he was eventually approached by his then-supervisor, Clair Taylor. With the help of Claire, Xolela began his journey to become a diver.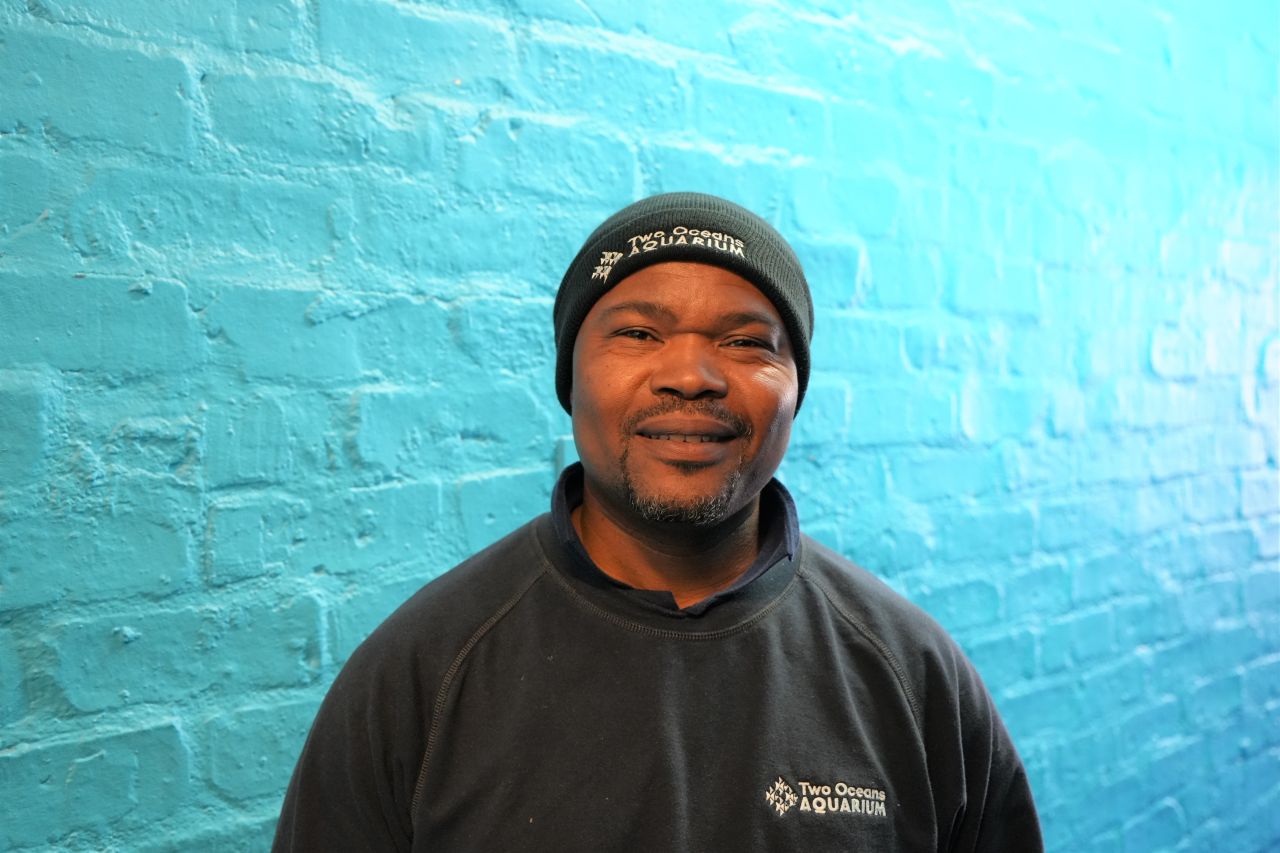 At the time, Xolela was able to swim, but not at the level which was required. This meant a few lessons were in order. Xolela completed these lessons swimmingly and, not long after, completed his Open Water dive course. This meant that Xolela could start cleaning and snorkelling in the smaller exhibits at the Aquarium, which was exactly where he wanted to be at the time.
After a while, an Aquarist position opened up at the Two Oceans Aquarium - of course, Xolela applied for it. Having picked up a few of the necessary tools for the job and combining them with a growing passion for what he was doing, Xolela was successful and left the kitchen to begin his Aquarist journey. Soon after becoming an Aquarist, Xolela got the opportunity to complete a Class 6 Commercial Diving course, which was the first of its kind available in South Africa. Once he completed this course, Xolela was certified to dive inside every exhibit at the Two Oceans Aquarium and feed the fish. This meant that Xolela had successfully reached his goal!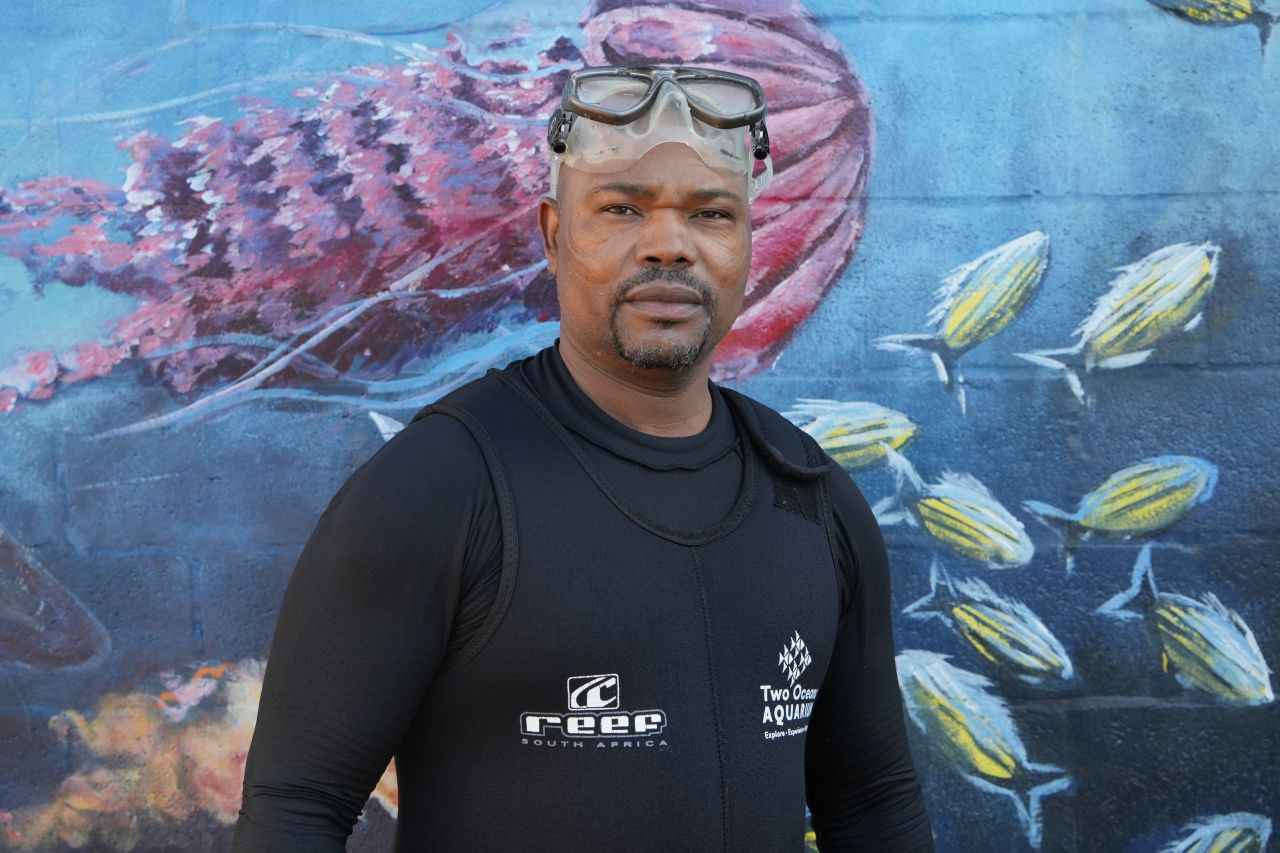 For anyone out there who may have questions for Xolela based on his experiences - we've asked him a few. Let's see what he has to say!
What is your first memory of diving?
"It was definitely my first time diving in the Save Our Seas Foundation Shark Exhibit and feeding the sharks. I was diving alongside two other divers, and I was on the left side, which is known as the slow side, as the sharks do not approach that side very often. After feeding a big squid to one of the sharks, it began to shake the squid around in its mouth, creating a 'cloud', which made it difficult to see. At this time, I felt my dive buddy tap me on the shoulder in an attempt to stop the dive. I ignored the signal as I saw the shark's nose approaching me. I then decide to reach out for more food and continued the feed instead of ending the dive''.
What is your favourite thing about diving?
"I simply enjoy diving more than anything else. When I'm in the water, I forget about everything else and I'm at peace".
Would you say that it was easy to learn to dive?
"Yes, I would say it was quite easy to physically and practically learn to dive. However, certain commercial dive courses require you to learn some theory, which can be challenging but is definitely worth it. For those looking to dive for fun and as a hobby, the Discover Scuba Diving and Open Water courses are lots of fun and a good place to start''.
What advice would you give someone interested in diving?
"Diving is simple enough. I always say that if somebody is able to do something right in front of me, that means that I'm able to do it as well. I think the most important things to do is listen and learn from those who are teaching you and who have done it before".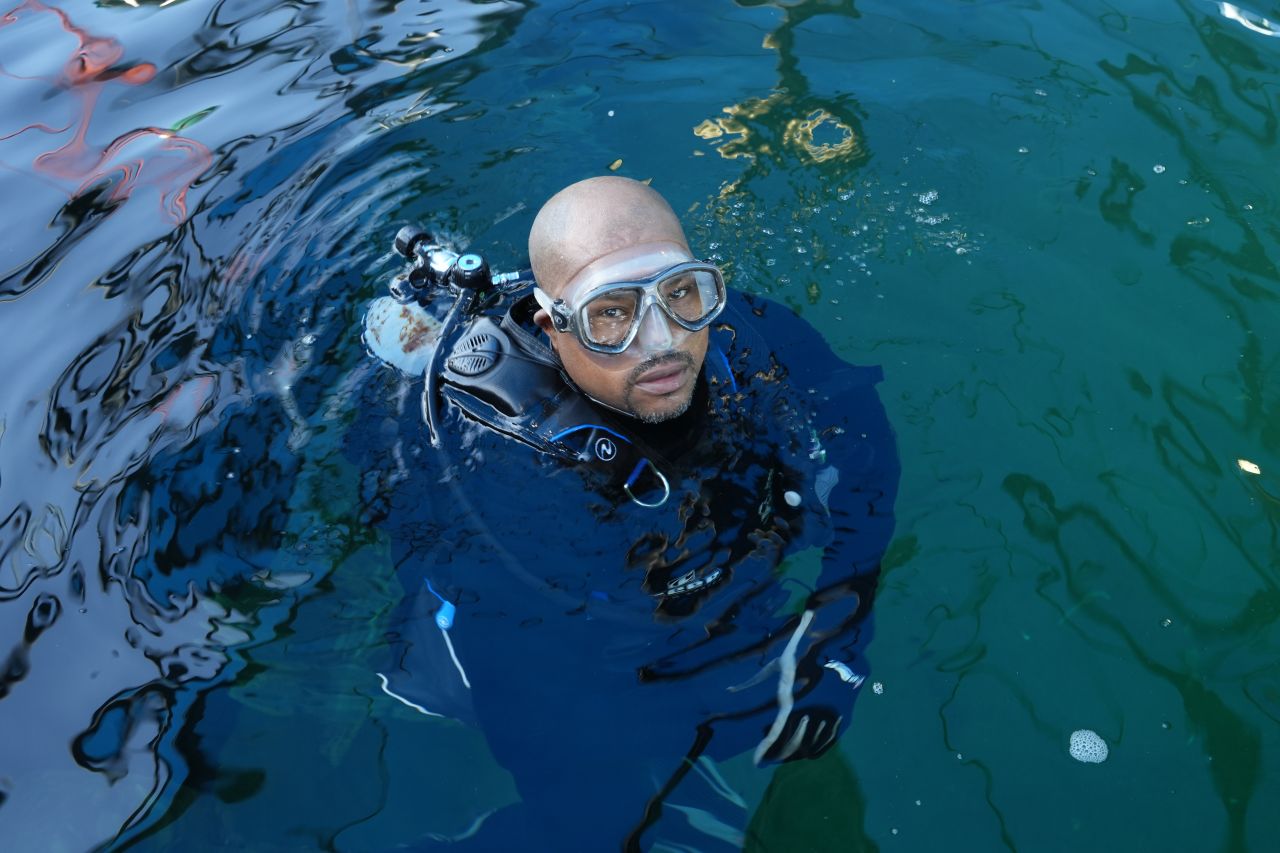 I think we can all agree that Xolela's story is an inspiration for aspiring divers and anybody who has ever desired to do something but was apprehensive about taking the first step. We hope this story motivates and encourages you to start your journey. Sometimes, it takes incredible stories like this one to push others into simply diving in - as Xolela did.