Elusive seal finally helped after nine months of rescue attempts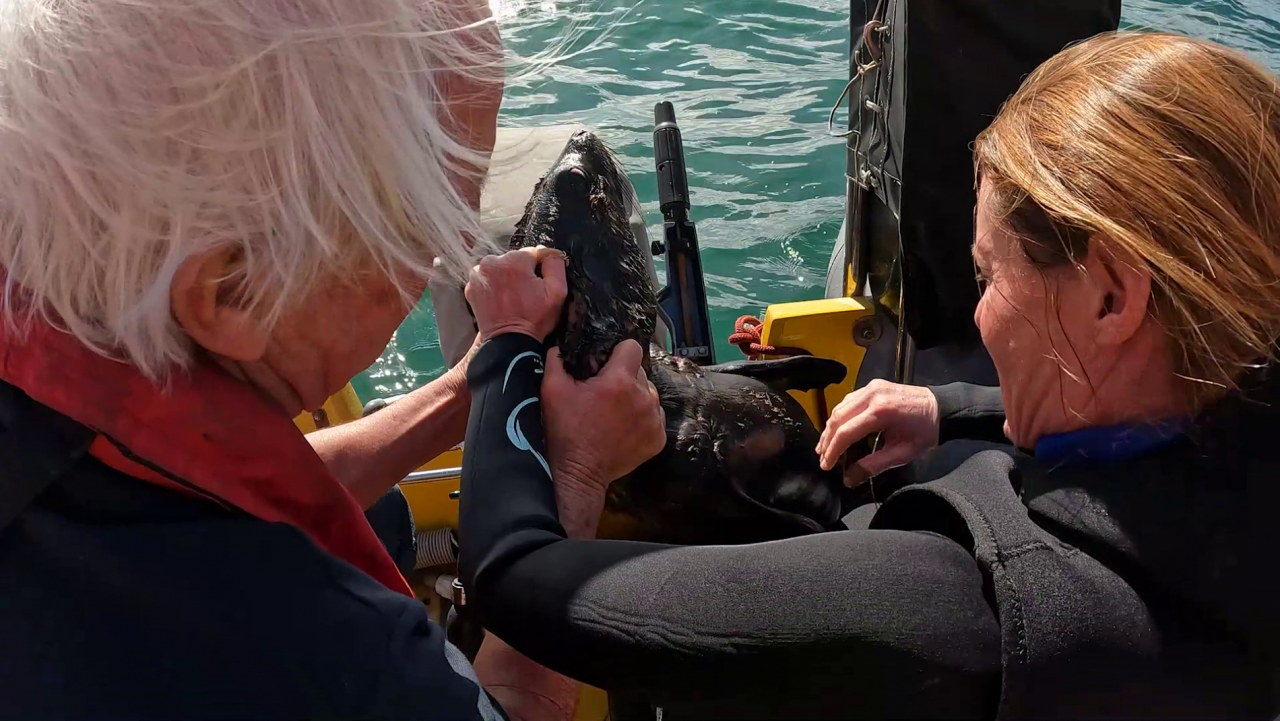 For many months, the seal welfare and monitor team of our Marine Wildlife Management Programme in the V&A Waterfront have been trying to rescue a particularly elusive Cape fur seal, which had become entangled with multiple nooses of improperly discarded fishing line and other litter items. This little seal happened to be particularly stubborn, refusing to rest on the platforms and isolated areas preferred by other seals (and where our team is usually able to reach them), and instead preferring to sleep on top of the bulbous bows of ships docked in the Port of Cape Town. After months of failed rescue attempts, Marine Wildlife Specialist Claire Taylor and her patrol team decided to take direct action and grab the sleeping seal directly!
"Working with the seals in the V&A Waterfront and the Cape Town Harbour is something that we are very passionate about. Sometimes, it is easy to assist the seals that are in distress. Sometimes, it can take months. The suffering of this seal has been haunting and taunting us for nine months! And the frustration associated with not being able to help this animal has been unbelievable. Being able to finally get all of the entanglements off this animal is really such a great relief. It does, however, make me wonder about all of the other animals that are out there, suffering like this one, without being seen, and without receiving any help," said Claire.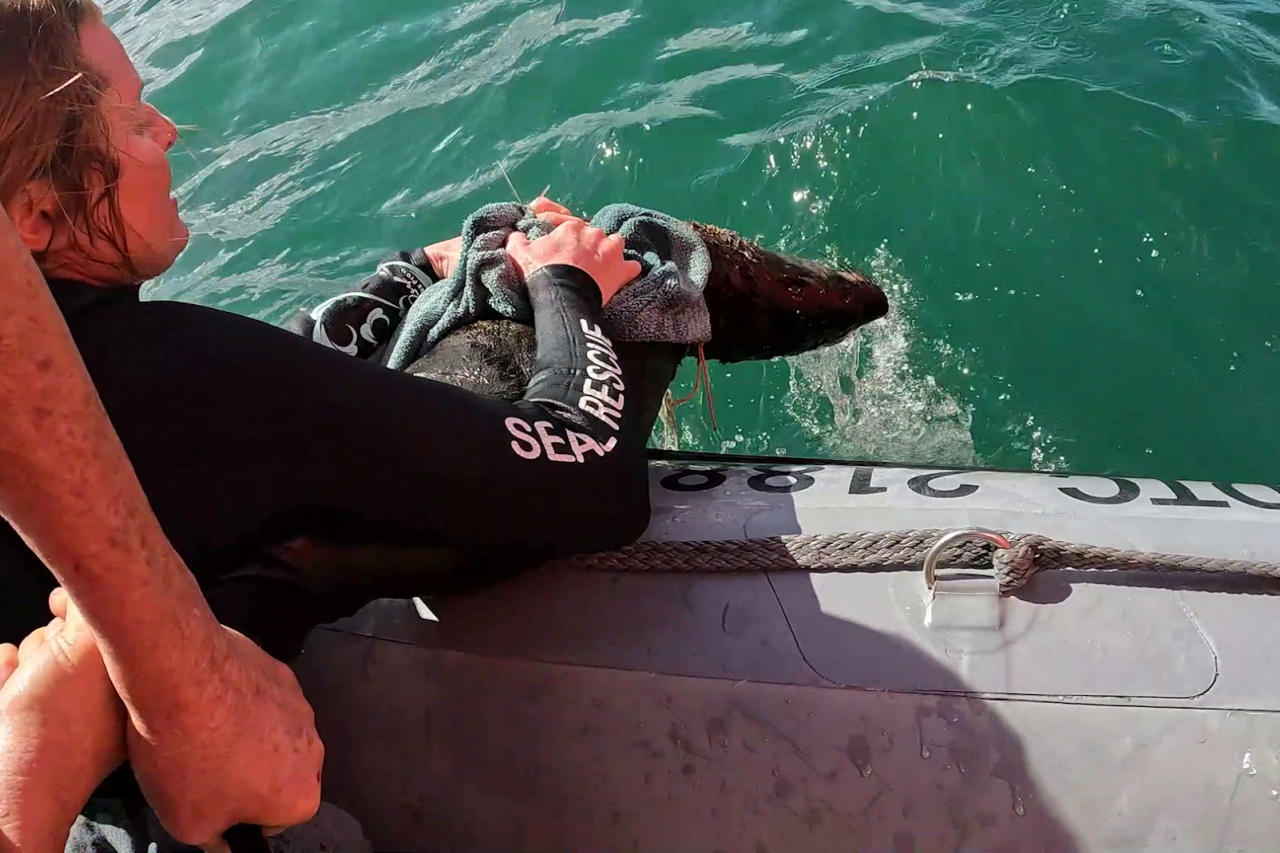 Grabbing seals out of the water is not our team's usual method - but this situation was quite unique! As time goes on, nooses of plastic and fishing lines tend to become tighter as they slide lower on the seal's neck, and the risk of death becomes greater due to infection or snagging on a submerged object. For the good of the animal, the team needed to act. As is quite clear in the video below, these entanglements had already cut very deeply into the seal's flesh, and although these resilient animals are able to heal from these wounds surprisingly quickly, the healing process cannot start until the entanglement has been removed.
The seal was tangled in 14 separate pieces of pollution - two of which were so long that they looped around its neck twice. Most of these entanglements were fishing lines, but there was also a mix of other synthetic fibres and even a "disposable" face mask. While this was a particularly bad example of entanglement, even one of these lines has the potential to kill a seal, and the Two Oceans Aquarium Foundation's Marine Wildlife Management Programme has successfully freed many other entangled seals in recent months (fortunately only a few have been quite as elusive as this little one).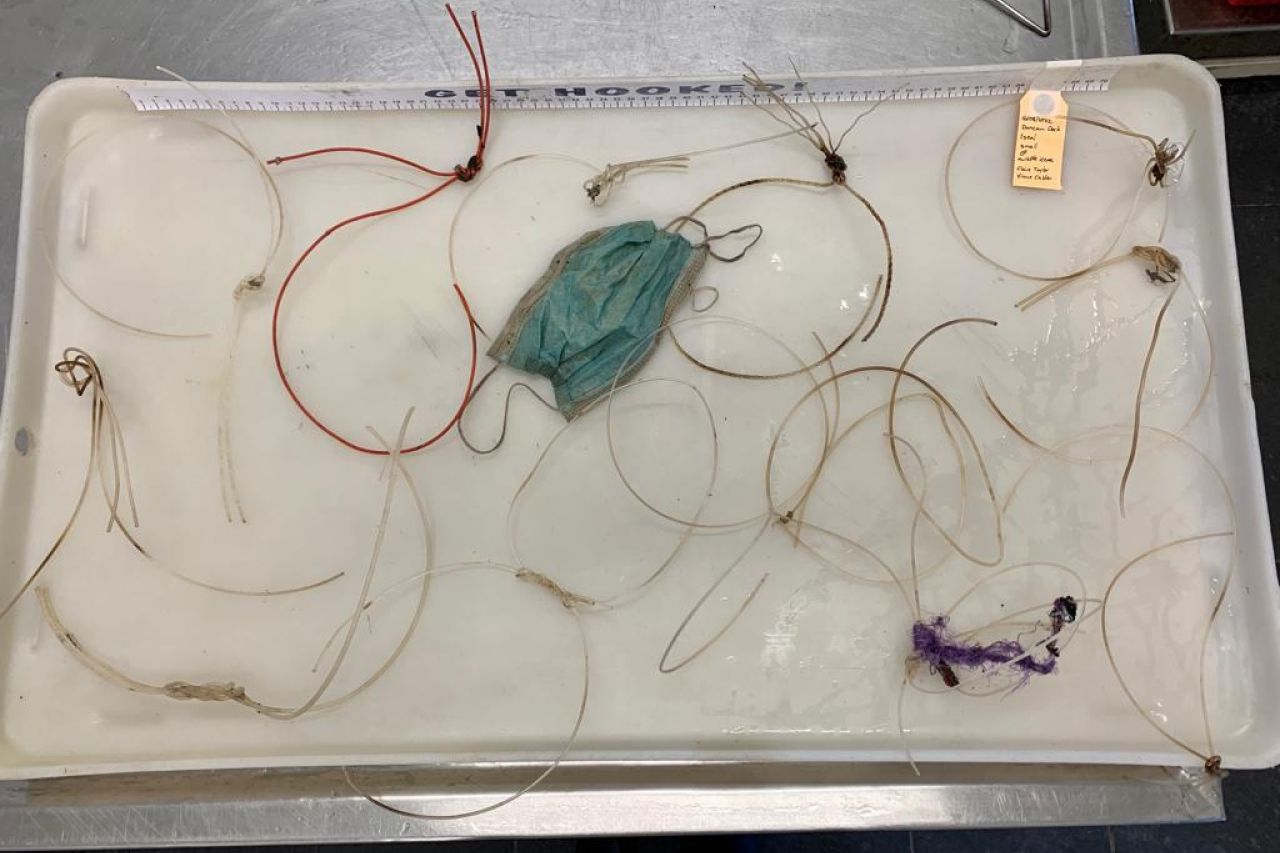 We rely on the public to help us look after our seals - you are the ones who notice the animals in trouble and notify us and other welfare organisations, you are the ones who donate to support our animal welfare work, and you are the ones who help seals by reducing plastic waste at home, cutting up loops and supporting only sustainable fishing companies and sources. The successful rescue of this stubborn little seal equally would not have been possible without the public:
"We could not have done this without the amazing help and support of Roslyn Ramos who became part of the team by alerting us whenever the seal was accessible. We cannot do what we do without such amazing support!"