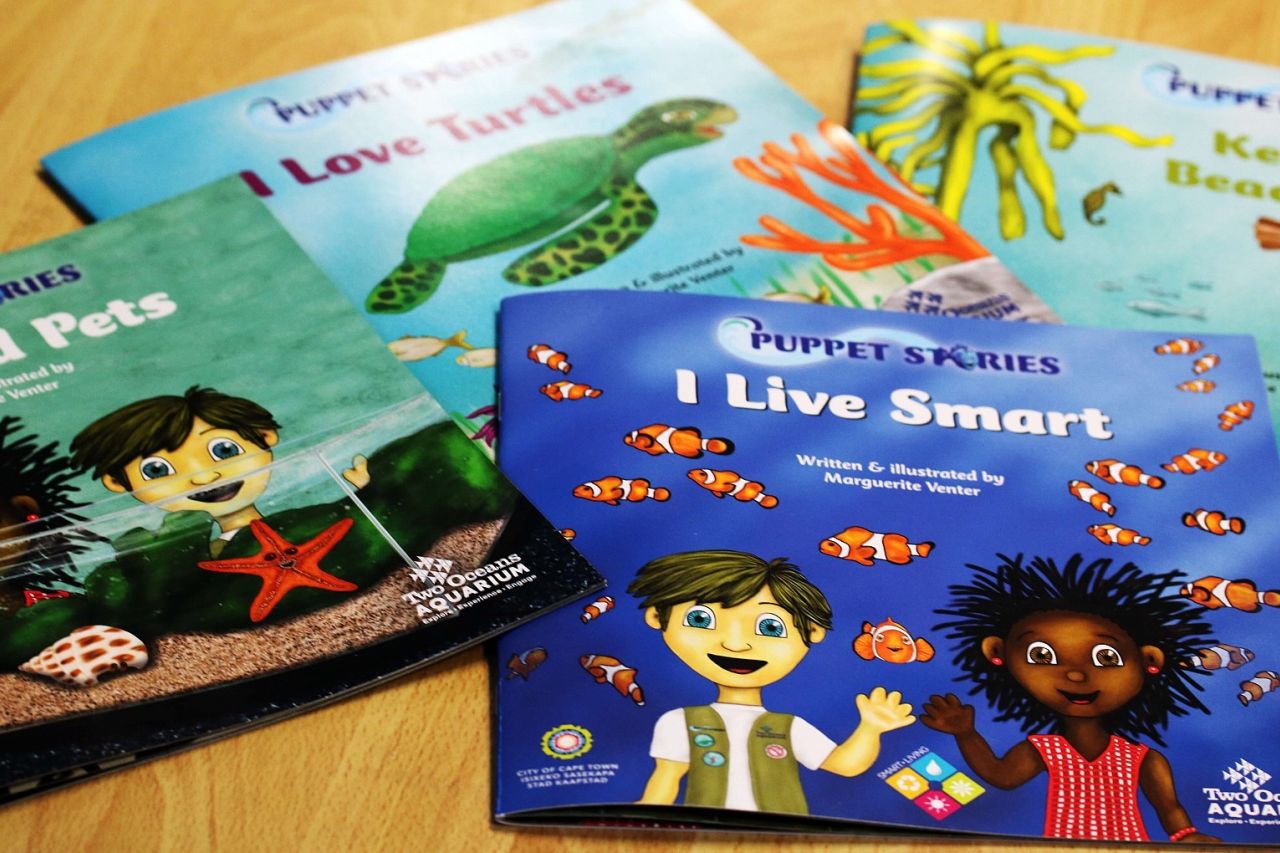 What are the books about?
Each Puppet Stories children's book is based on a puppet show used as an educational aid to teach children about environmental responsibility, with lessons ranging from litter to wetlands. Although the Aquarium offers these puppet shows live every day, the books are designed to be standalone - meaning you and your child can read the book together to experience the interactive lessons.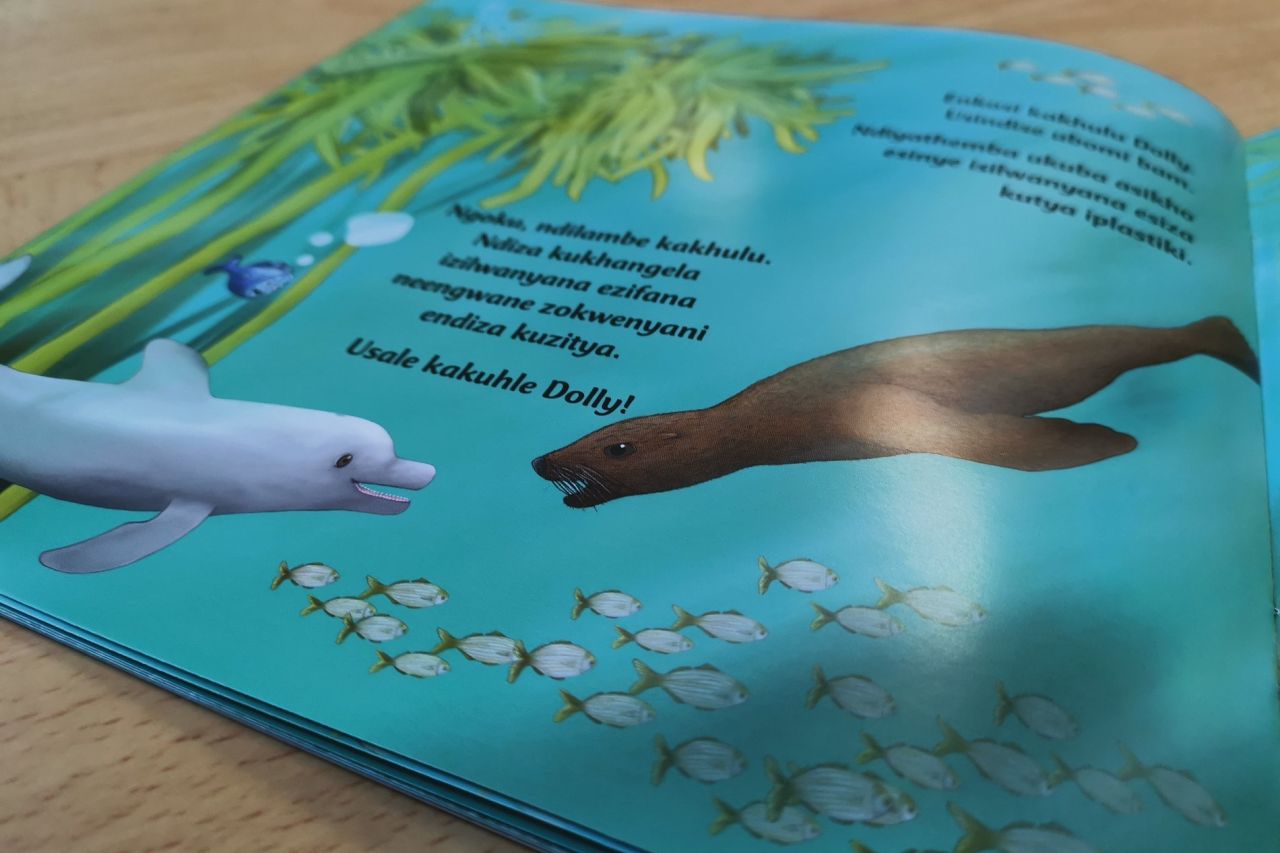 The whole collection
Wetlands, not Wastelands joins our 6-part Puppet Stories book series. We have sold more than 50 000 copies of the Puppet Stories series over the last few years. These books are wonderful companions to our in-house and outreach Puppet Stories programme, and are especially loved by children who are familiar with the Aquarium and its creatures.
You can purchase all six Puppet Stories books here at the Aquarium or online - they retail at R55 each. Click here to buy yours at the Aquarium. Other shopping options below if you're unable to reach us.
Are there any toys associated with these books?
Yup (but you don't need them to be able to get the full lesson out of these books). Pick up a set of hand puppets if you'd like to reenact the books' lessons with your kids.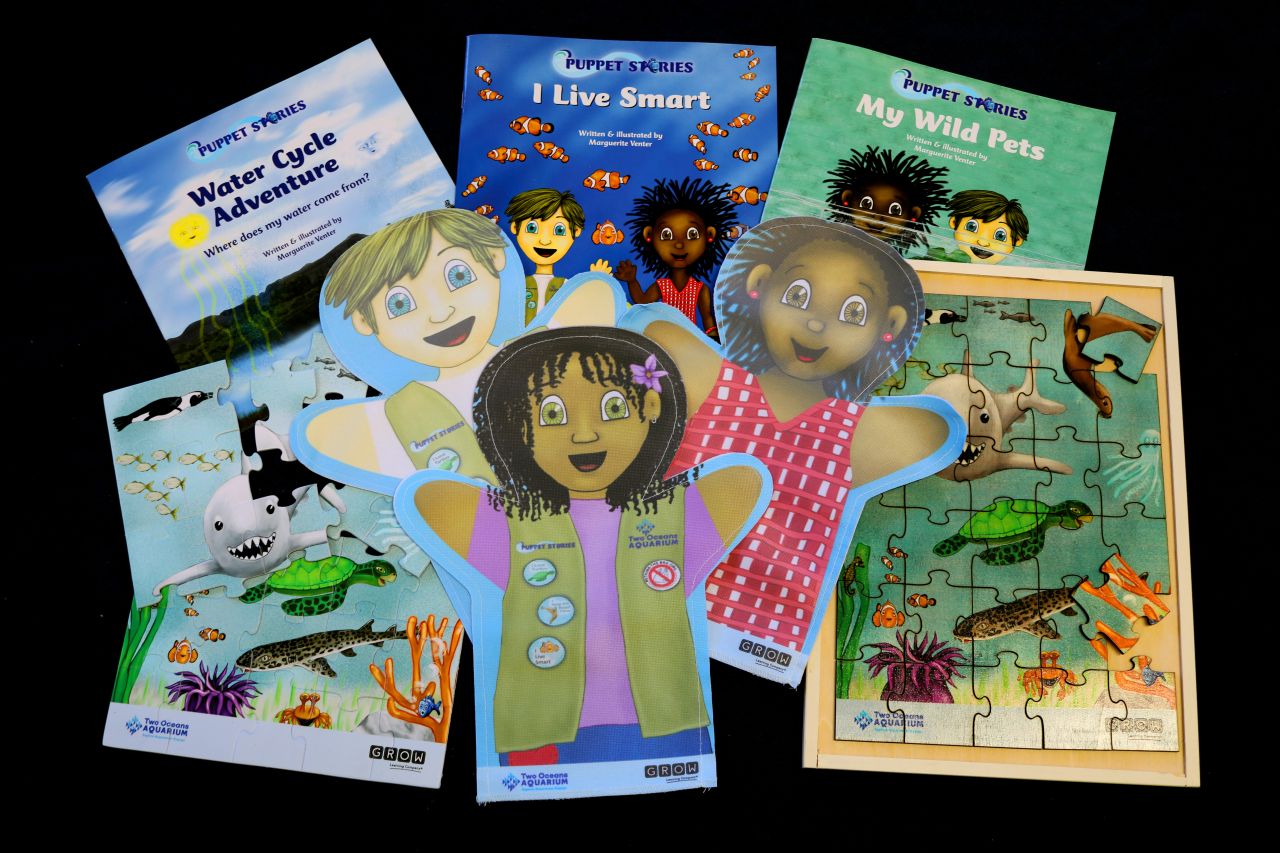 Where can I buy the books?
The full range of Puppet Stories children's books is available via our online store (you will need to physically collect your books at the Aquarium).
Want a discount? Here are a few ways to get the Puppet Stories books for less:
Buy a bundle (get all 6 books for just R285)
Members get 10% off
Get a Puppet Stories pack, including a book, A4 puzzle and 2x hand puppets for R200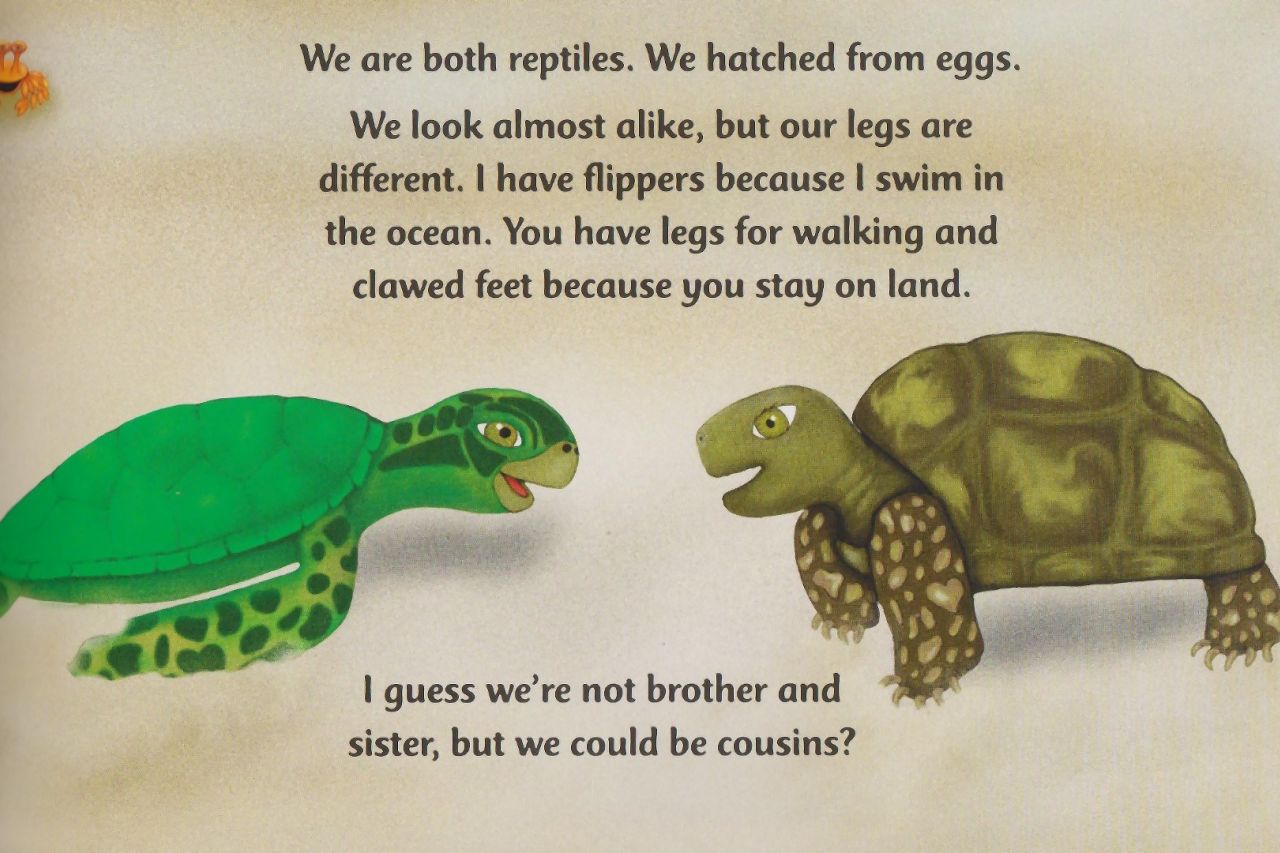 Our Puppet Stories books are also available in a variety of bookstores:
See the puppet show
We have three puppet shows a day: 10h30, 13h30 and 15h30.
Children between the ages of 3 and 9 will love meeting all our characters in the I&J Children's Play Centre: Geo and Thalie, Sally the Seal, Henry the Seahorse, Exo the Crab, Peter the Penguin, Bruce the Shark and Dolly the Dolphin, Tinks the Tortoise, Bella the mommy turtle, Lilly the Leopard Catshark, Whiskers the Mouse and Edgar the Eagle and many, many more…