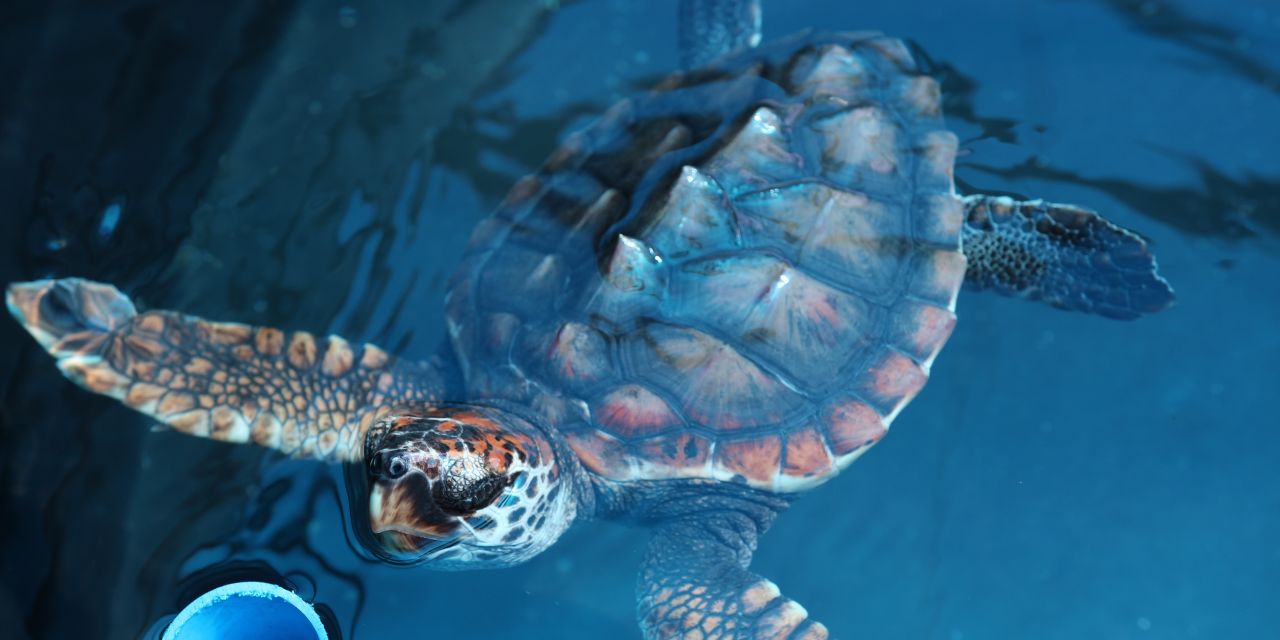 Turtle Rescue Network
Every turtle rescue is made possible by members of the public - just like you
Rescuing stranded sea turtles would not be possible without many people and organisations along the Western Cape coastline - our Turtle Rescue Network. While the Two Oceans Aquarium Foundation hosts world-class rehabilitation facilities, we cannot patrol every stretch of the coastline at all times. In reality, stranded turtles are found by people, just like you, on family beach outings, fishing trips, or morning runs. The Turtle Rescue Network provides information about permitted organisations and volunteers that are able to work with turtles, to get a rescued turtle of any size to the safety of the Turtle Conservation Centre.
Turtle Network Points are situated all over the Western Cape's coastline, from Lamberts Bay all the way to Gqeberha. The Two Oceans Aquarium Foundation works very closely with the National Sea Rescue Institute (NSRI), Department of Forestry, Fisheries and the Environment (DFFE), Shark Spotters, SANPARKS, the South African Shark Conservancy, Dyer Island Conservation Trust, Lower Breede River Conservancy, Cape Nature, Whale Coast Conservation, Bayworld, and many incredible organisations and community groups to facilitate turtle rescues. Many members of the Turtle Rescue Network provide temporary holding for stranded turtles, from where we arrange their transport to the Turtle Conservation Centre. We salute our turtle rescuers!

Go to:
HOW CAN I RESCUE A TURTLE?
Turtle Rescue Hotline: 083 300 1663
Call us to report stranded or distressed sea turtles on the Western Cape coast - we'll give you the information you need and coordinate efforts to get the turtle into the hands of trained veterinary staff at our Turtle Conservation Centre.
What to do if I find a stranded turtle?
The most important thing to remember is don't put the turtle back into the water. If the turtle is injured, shocked or dehydrated, it won't be able to swim away. Next, contact your nearest Turtle Rescue Point. The Turtle Rescue Network is fully equipped to transport the stranded turtle to the Turtle Conservation Centre, where they will be rehabilitated and eventually, released.

Go to:
Read more here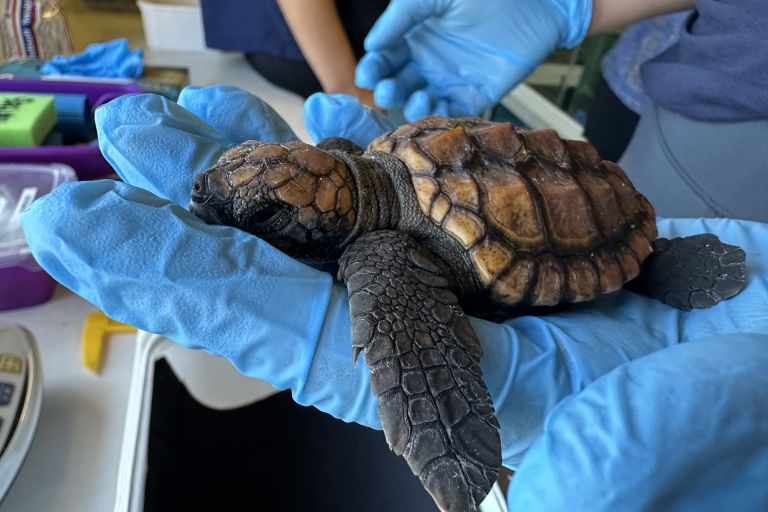 Rescue Network Points
If you live in a coastal community or are holidaying on the Western Cape coast, look up your nearest Turtle Rescue Network point. This way, you will always know who to notify should you find a stranded or distressed turtle on the beach. If in doubt, call the rescue hotline on 083 300 1663.
Join our turtle community
Turtle Tales is a regular mailer packed with news from our Turtle Conservation Centre.
Go to:
Sign up here