Yellow teardrop butterflyfish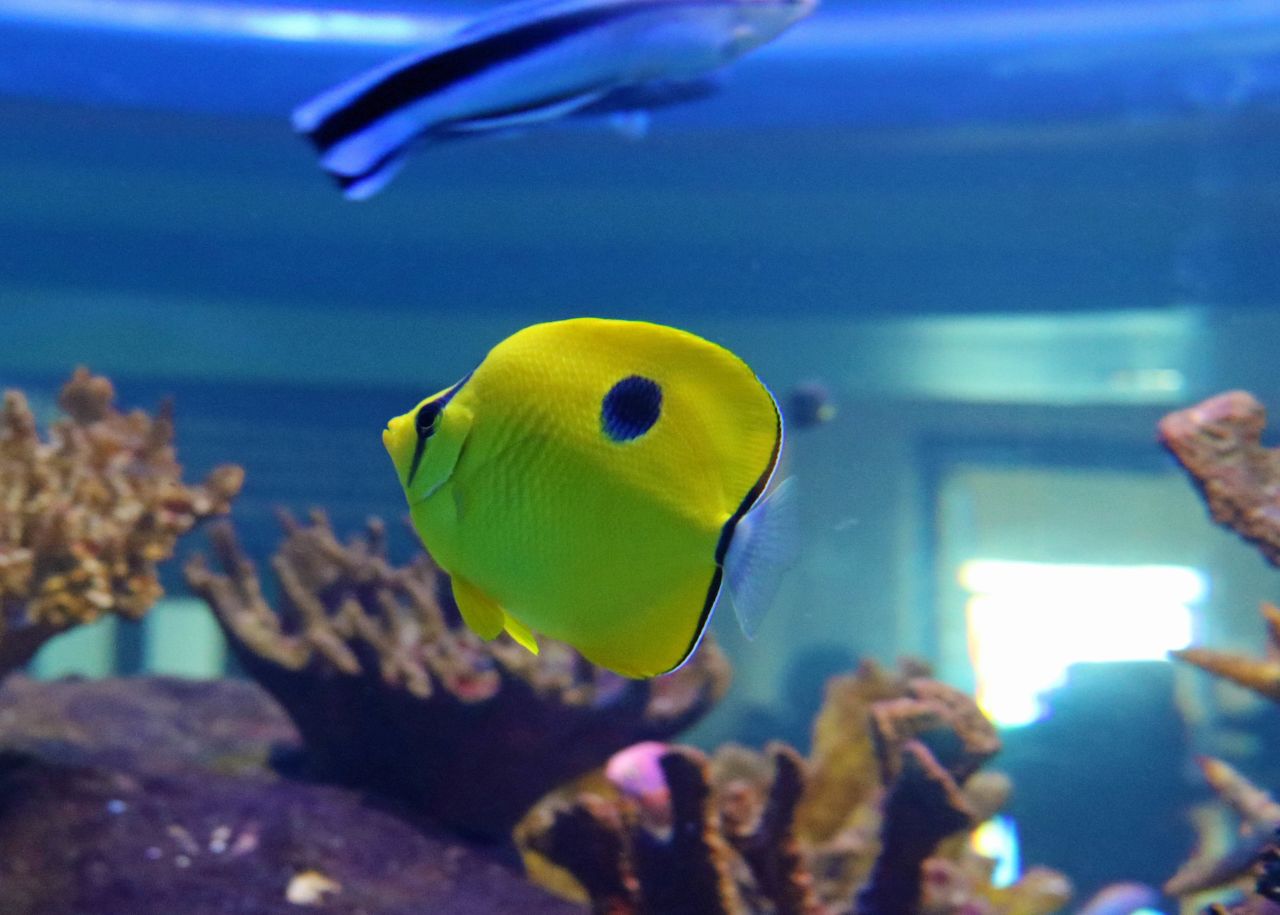 This bright yellow butterflyfish is easily identifiable by its coloration, its black eye spot and the black bar through its eye. The only pale colouration on the fish is the white tail and transparent tail fin, edged by a thick black stripe.
Yellow teardrop butterflyfish live amongst corals and on rocky shores off the east coast of South Africa. It can be seen individually or in monogamous pairs, and prefers to stay in groups when hunting.
Like many other butterflyfish, its diet consists of planktonic invertebrates.
The IUCN have assessed this species as Least Concern, with stable populations.
Was formally considered a subspecies or morph (colour variation) of Chaetodon unimaculatus, the limespot butterflyfish, and older literature may still refer to it as such.
Common throughout the western Indian Ocean – South Africa to Sumatra