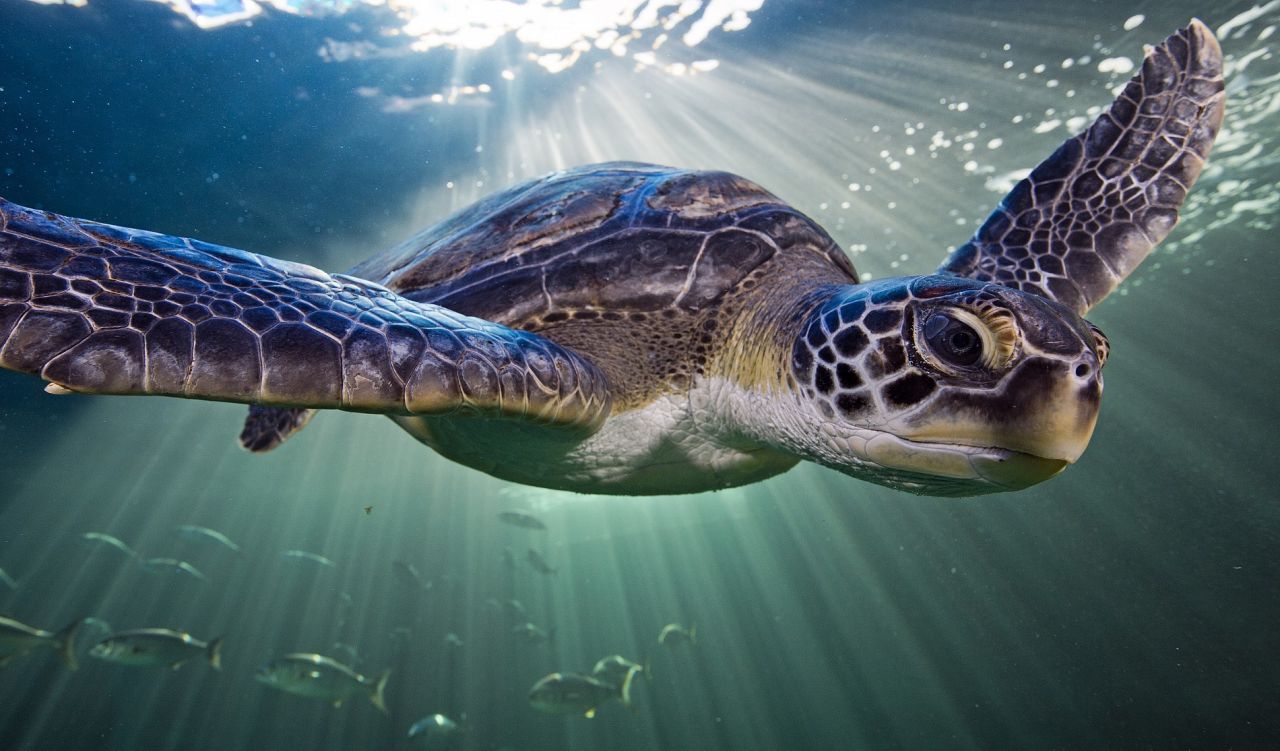 The green turtle is so named because the fat layer underneath the carapace (shell) is green. The external colour of these turtles ranges from a very dark brown to a light brown mottled colour.
They reside in South African waters but occur globally. Adults graze on algae and plants, growing to weigh up to 395 kg. Green turtles navigate using the Earth's magnetic field. They are also the most widely distributed turtle, nesting in 80 countries. Unfortunately, green turtles are endangered and declining in numbers.
Green turtles and loggerhead turtles cannot be reliably distinguished from one another just by looking at their colour. Rather they can be distinguished from each other by looking at the general body shape (greens are rounder with a flatter lateral profile and a much smoother shell), the shape of the bill (hooked in loggerheads, but not in greens) and, most importantly, the number and arrangements of the central carapace plates and lateral plate rows (5 lateral plates next to central row in loggerheads, and 4 lateral plates in greens).
Adult green turtles feed mainly on seaweed and seagrass and thus can often be seen close inshore, basking at the surface.
During nesting season, female green turtles lay up to 150 eggs roughly every 12 days, totalling approximately 600 eggs per season. Nesting occurs on the islands of Mozambique and other Indian Ocean islands. On some of these islands, green turtles have been hunted almost to extinction.

The green turtle is the only herbivorous turtle species.
Green sea turtles occasionally take to the shores to sun tan!
Despite being one of the largest sea turtles, green turtles' heads are proportionally quite small.