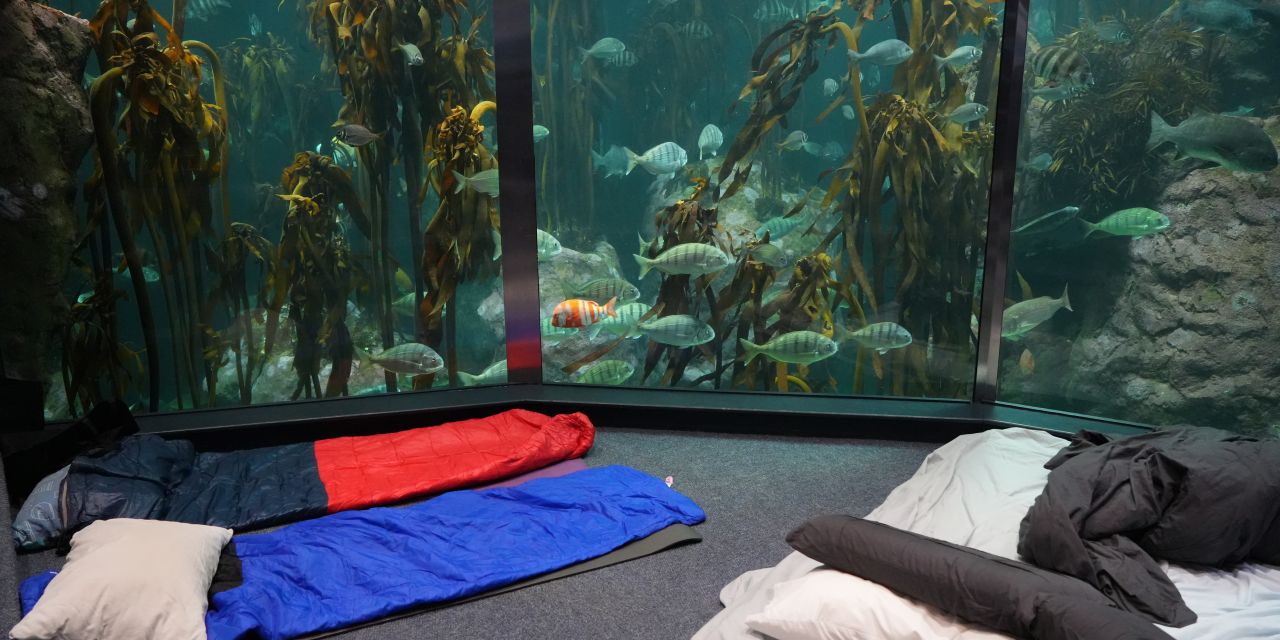 Member's Sleepovers
Everything that Two Oceans Aquarium members need to know about family sleepover events.
What is a Members-only sleepover?
Family, friends, fun, and a night spent with some of the ocean's most amazing animals - Two Oceans Aquarium Members know that family sleepovers are one of the best perks of their annual membership.
Most of our Two Oceans Aquarium members will agree that Aquarium sleepovers are unlike anything else! Amongst the many awesome perks, this one has always stood out. Spending an entire evening at the Aquarium, surrounded by some of your favourite marine life, is an experience that not many get to enjoy – you do not want to miss out!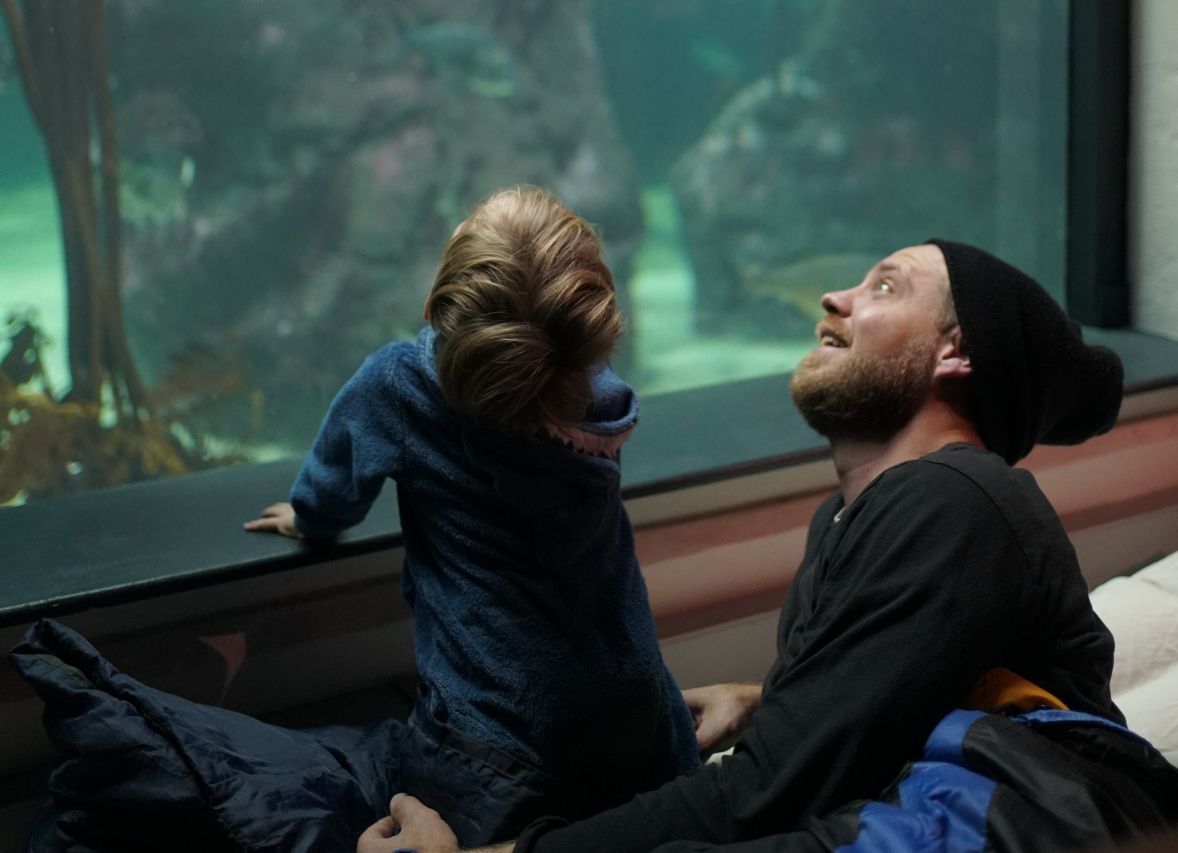 What to expect from a member's sleepover?
The Aquarium typically hosts a Members-only family sleepover in every quarter, each one with a unique theme and activities aimed specifically at families with young children. Details of these sleepovers are communicated to our Members in the newsletters they receive, including payment and booking information for these limited events.
Here's an example of what you can expect at a sleepover:
A welcome beverage upon arrival
A delicious buffet-style breakfasts
Puppet show for the kids
A specially designed craft activity
A night spent in front of your favourite exhibit (bring your own bedding)
Winding down with a children's movie and a mug of hot chocolate
These sleepovers are only available to annual members, so sign up here to become one today.
Join our next sleepover!
Frequently Asked Questions
Who can come to a sleepover?

Anyone with a Two Oceans Aquarium annual membership can make a sleepover booking! If you aren't a member, sign up here!

Please note that children need to be accompanied by an adult. Unfortunately, no under-2s are allowed.

Sleepovers are typically limited to 120 spots.

When are member's sleepovers?

Member's sleepovers typically happen once a quarter usually on a Saturday night in the school holidays. Arrival time is 18h30 on Saturday and the sleepover wraps up at 08h00 on Sunday.

Dates and details of upcoming sleepovers are sent to Members via the email newsletter.

Where are member's sleepovers?

At the Two Oceans Aquarium - you can set up a mattress and pillow with a view of the fabulous fish of your favourite exhibit!

A picnic dinner for the evening, sleeping bag and mattresses, pillows, blankets etc, toiletries, change of clothes. No tents or flashlights are allowed.

Member's sleepovers typically priced at R375 (adults) and R330 (children), although this varies depending on the night's theme and activities.

The cost includes a welcome beverage for all guests, kids' crafts, a hot chocolate station in the evening before bed, and a buffet breakfast in the morning.

Parking is available across the road from the Aquarium in the Portswood Garage. Validate parking tickets will be available for R55 from the Aquarium staff after the sleepover.