This year, 50 Grade 10 to Grade 12 learners from across the country were selected to join us at the Aquarium for hands-on interactive sessions with us as presenters and live specimens of animals and plants, where possible. Everything was in place for the course to start in late March - our programme, our presentations, who would present on which themes, and the Aquarium's collections team was tasked with collecting specific organisms for demonstration purposes during the course.
With the onset of Covid-19 infections in South Africa, but before the announcement of the national lockdown, we made the decision to pause all education offerings at the Aquarium. These included school lessons, outreach visits and, of course, all the courses we were planning on offering. At this point, the Aquarium was also closed to the public. The discussion of offering this course online, which has always been one of Head of Education Russell Stevens' dreams, then began. We pitched the idea to the learners, and 40 of them agreed, with enthusiasm, to participate in our first-ever online course from home!
With this decision made, the Education team had to do some rapid planning (fortunately, this team is always up to the task). Choosing software, setting up presentation spaces at our teachers' homes and adjusting our hands-on programme to be more suitable for an online course were just a few of the challenges we needed to overcome to make this a success. The team settled on doing live presentations, using Zoom and Google classroom as a means of sharing information such as videos, PowerPoints and notes and uploading the daily lesson recordings, in case any student lost connection during the day.
What did the learners think of the course?
"Even though we couldn't do this in person, it felt as if we did. And it made me realize that I am so happy to be choosing this career path, because this is exactly what I'd want to do. Thank you for all your efforts to make this work for us. I can't express in words how thankful I am. You gave us more than we could ask for. And to think you could have cancelled this course but you decided to continue with it anyway. That motivates me in so many ways, to not give up on what I want most. Thank you once again, and please continue to motivate, teach and inspire people. You are the true definition of a superhero."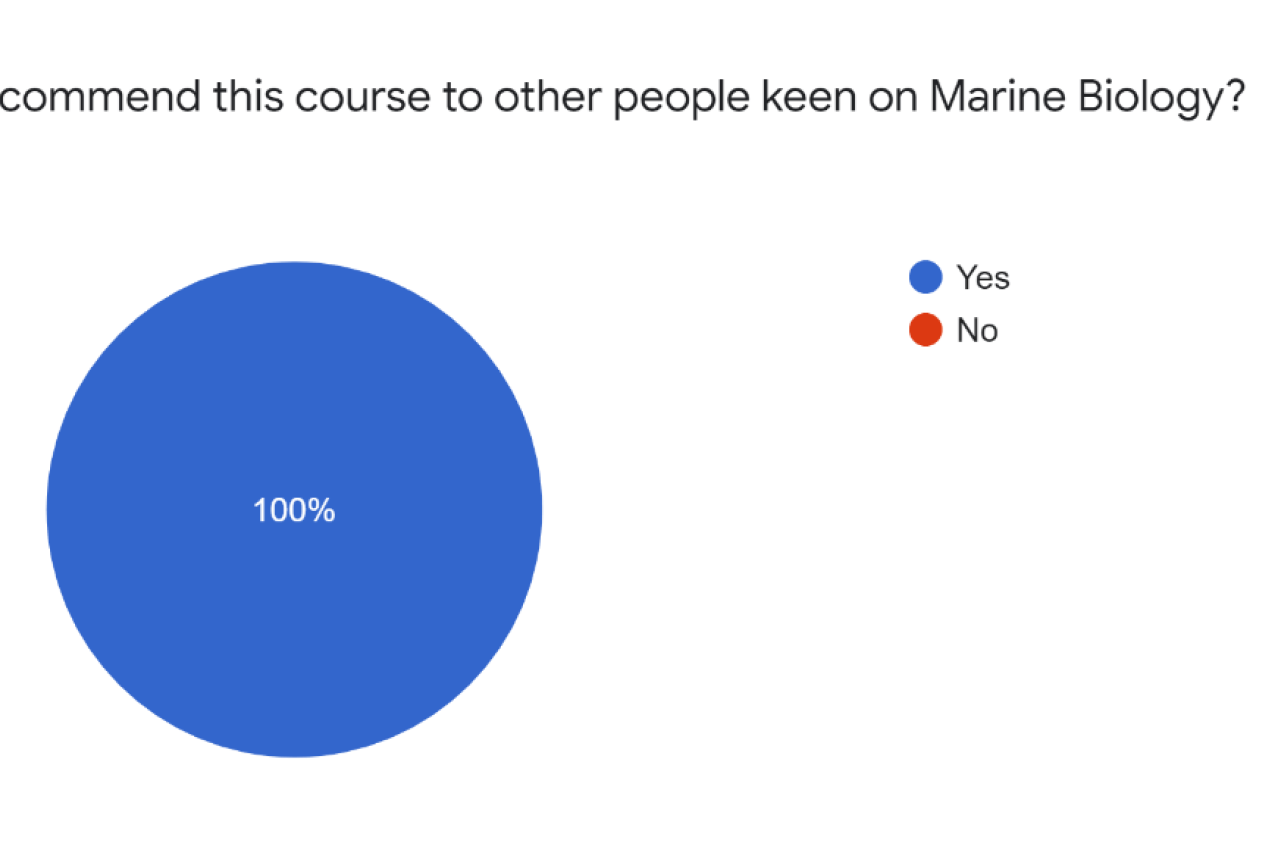 "I can't think of anything that could have been done differently - the presenters did an amazing job with the lessons considering that they were thrown out of their comfort zones by current circumstances."
Thank you, once again, to our sponsors I&J for providing us with the means to provide the opportunity to these young students, future marine scientists.